Abstract
Low glycemic index treatment (LGIT) is one of the new kinds of ketogenic diet (KD), designed to simplify the implementation of the KD. To date, several studies have attempted to determine the efficacy of LGIT in patients with epilepsy; however, their results are debatable. This study aims to retrieve all the LGIT studies to shed light on LGIT efficacy in epileptic patients. Electronic literature databases including MEDLINE/PubMed, Web of Science, Scopus, EMBASE were searched in July 2017. Interventional or observational studies exploring the efficacy of LGIT were included in the study. The National Heart, Lung, and Blood Institute quality assessment tool was used for the quality assessment of included studies. Two hundred and eighteen records were retrieved through a literature search. Following the screening process, eight studies were included. According to the ratings of the quality assessment tool, four studies were classified as good and four were categorized as fair. The result of the current study reveals that LGIT has a beneficial effect in patients with intractable epilepsy. However, more high-quality studies are required to determine the efficacy of LGIT in patients with intractable epilepsy.
Access options
Buy single article
Instant access to the full article PDF.
USD 39.95
Price excludes VAT (USA)
Tax calculation will be finalised during checkout.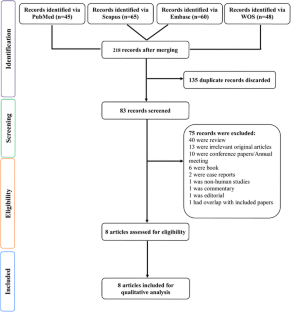 References
Kossoff EH, Zupec-Kania BA, Amark PE, Ballaban-Gil KR, Christina Bergqvist AG, Blackford R, Buchhalter JR, Caraballo RH, Helen Cross J, Dahlin MG, Donner EJ, Klepper J, Jehle RS, Kim HD, Christiana Liu YM, Nation J, Nordli DR Jr, Pfeifer HH, Rho JM, Stafstrom CE, Thiele EA, Turner Z, Wirrell EC, Wheless JW, Veggiotti P, Vining EP (2009) Optimal clinical management of children receiving the ketogenic diet: recommendations of the International Ketogenic Diet Study Group. Epilepsia 50:304–317

Pasca L, De Giorgis V, Macasaet JA, Trentani C, Tagliabue A, Veggiotti P (2016) The changing face of dietary therapy for epilepsy. Eur J Pediatr 175:1267–1276

Kwan P, Arzimanoglou A, Berg AT, Brodie MJ, Allen Hauser W, Mathern G, Moshe SL, Perucca E, Wiebe S, French J (2010) Definition of drug resistant epilepsy: consensus proposal by the ad hoc Task Force of the ILAE Commission on Therapeutic Strategies. Epilepsia 51:1069–1077

Laxer KD, Trinka E, Hirsch LJ, Cendes F, Langfitt J, Delanty N, Resnick T, Benbadis SR (2014) The consequences of refractory epilepsy and its treatment. Epilepsy Behav 37:59–70

Lopez Gonzalez FJ, Rodriguez Osorio X, Gil-Nagel Rein A, Carreno Martinez M, Serratosa Fernandez J, Villanueva Haba V, Donaire Pedraza AJ, Mercade Cerda JM (2015) Drug-resistant epilepsy: definition and treatment alternatives. Neurologia 30:439–446

Karimzadeh P, Sedighi M, Beheshti M, Azargashb E, Ghofrani M, Abdollahe-Gorgi F (2014) Low glycemic index treatment in pediatric refractory epilepsy: the first middle east report. Seizure 23:570–572

Kwan P, Schachter SC, Brodie MJ (2011) Drug-resistant epilepsy. N Engl J Med 365:919–926

Parakh M, Katewa V (2014) Non-pharmacologic management of epilepsy. Indian J Pediatr 81:1073–1080

Wilder R (1921) The effects of ketonemia on the course of epilepsy. In: Mayo Clin Proc, pp 307–308

Winesett SP, Bessone SK, Kossoff EH (2015) The ketogenic diet in pharmacoresistant childhood epilepsy. Expert Rev Neurother 15:621–628

Rezaei S, Abdurahman AA, Saghazadeh A, Badv RS, Mahmoudi M (2017) Short-term and long-term efficacy of classical ketogenic diet and modified Atkins diet in children and adolescents with epilepsy: a systematic review and meta-analysis. Nutr Neurosci. https://doi.org/10.1080/1028415X.2017.1387721

Zamani GR, Mohammadi M, Ashrafi MR, Karimi P, Mahmoudi M, Badv RS, Tavassoli AR, Azizi Malamiri R (2016) The effects of classic ketogenic diet on serum lipid profile in children with refractory seizures. Acta Neurol Belg 116:529–534

Neal EG, Chaffe H, Schwartz RH, Lawson MS, Edwards N, Fitzsimmons G, Whitney A, Cross JH (2009) A randomized trial of classical and medium-chain triglyceride ketogenic diets in the treatment of childhood epilepsy. Epilepsia 50:1109–1117

Kim JA, Yoon JR, Lee EJ, Lee JS, Kim JT, Kim HD, Kang HC (2016) Efficacy of the classic ketogenic and the modified Atkins diets in refractory childhood epilepsy. Epilepsia 57:51–58

Hallbook T, Sjolander A, Amark P, Miranda M, Bjurulf B, Dahlin M (2015) Effectiveness of the ketogenic diet used to treat resistant childhood epilepsy in Scandinavia. Eur J Paediatr Neurol 19:29–36

Satte A, Kossoff EH, Belghiti M, Zerhouni A, Ouhabi H, Guerinech H, Mounach J (2017) Why should modified Atkins diet be encouraged for treating epilepsy in emerging countries? Afr Health Sci 17:556–558

Kossoff EH, Al-Macki N, Cervenka MC, Kim HD, Liao J, Megaw K, Nathan JK, Raimann X, Rivera R, Wiemer-Kruel A, Williams E, Zupec-Kania BA (2015) What are the minimum requirements for ketogenic diet services in resource-limited regions? Recommendations from the International League Against Epilepsy Task Force for Dietary Therapy. Epilepsia 56:1337–1342

Kessler SK, Neal EG, Camfield CS, Kossoff EH (2011) Dietary therapies for epilepsy: future research. Epilepsy Behav 22:17–22

Cervenka MC, Kossoff EH (2013) Dietary treatment of intractable epilepsy. Continuum (Minneap Minn) 19:756–766

Pfeifer HH, Thiele EA (2005) Low-glycemic-index treatment: a liberalized ketogenic diet for treatment of intractable epilepsy. Neurology 65:1810–1812

Miranda MJ, Turner Z, Magrath G (2012) Alternative diets to the classical ketogenic diet—can we be more liberal? Epilepsy Res 100:278–285

Pfeifer HH, Lyczkowski DA, Thiele EA (2008) Low glycemic index treatment: implementation and new insights into efficacy. Epilepsia 49:42–45

Kossoff EH, Wang HS (2013) Dietary therapies for epilepsy. Biomed J 36:2–8

Coppola G, D'Aniello A, Messana T, Di Pasquale F, della Corte R, Pascotto A, Verrotti A (2011) Low glycemic index diet in children and young adults with refractory epilepsy: first Italian experience. Seizure 20:526–528

Kim SH, Kang HC, Lee EJ, Lee JS, Kim HD (2017) Low glycemic index treatment in patients with drug-resistant epilepsy. Brain Dev 39:687–692. https://doi.org/10.1016/j.braindev.2017.03.027

Moher D, Liberati A, Tetzlaff J, Altman DG (2009) Preferred reporting items for systematic reviews and meta-analyses: the PRISMA statement. PLoS Med 6:e1000097

Health, N.I.o (2014) National Heart Lung, and Blood Institute. Quality assessment tool for observational cohort and cross-sectional studies

Thibert RL, Pfeifer HH, Larson AM, Raby AR, Reynolds AA, Morgan AK, Thiele EA (2012) Low glycemic index treatment for seizures in Angelman syndrome. Epilepsia 53:1498–1502

Grocott OR, Herrington KS, Pfeifer HH, Thiele EA, Thibert RL (2017) Low glycemic index treatment for seizure control in Angelman syndrome: a case series from the Center for Dietary Therapy of Epilepsy at the Massachusetts General Hospital. Epilepsy Behav 68:45–50

Larson AM, Pfeifer HH, Thiele EA (2012) Low glycemic index treatment for epilepsy in tuberous sclerosis complex. Epilepsy Res 99:180–182

Muzykewicz DA, Lyczkowski DA, Memon N, Conant KD, Pfeifer HH, Thiele EA (2009) Efficacy, safety, and tolerability of the low glycemic index treatment in pediatric epilepsy. Epilepsia 50:1118–1126
Acknowledgements
This research has been supported by Tehran University of Medical Sciences (Grant no: 96-03-61-35984).
Ethics declarations
Conflict of interest
The authors declare no conflicts of interest.
Ethical approval
This article does not contain any studies with human participants or animals performed by any of the authors.
Informed consent
For this type of study, formal consent form is not required.
About this article
Cite this article
Rezaei, S., Harsini, S., Kavoosi, M. et al. Efficacy of low glycemic index treatment in epileptic patients: a systematic review. Acta Neurol Belg 118, 339–349 (2018). https://doi.org/10.1007/s13760-018-0881-4
Received:

Accepted:

Published:

Issue Date:

DOI: https://doi.org/10.1007/s13760-018-0881-4
Keywords
Epilepsy

Ketogenic diet

Low glycemic index diet