Abstract
Multi-walled carbon nanotubes (MWCNT)/poly(methyl methacrylate) (PMMA) nanocomposites were synthesized by the in situ reversible addition-fragmentation chain transfer (RAFT) polymerization of methyl methacrylate (MMA) in the presence of MWCNTs, at which the bulk polymer was grafted onto the surface of nanotubes through the "grafting through" strategy. For this purpose, MWCNTs were formerly functionalized with polymerizable MMA groups. MMA and PMMA-grafted MWCNTs were characterized by Fourier-transform infrared spectroscopy, Raman, X-ray photoelectron spectroscopy, transmission electron microscopy (TEM), and thermogravimetric analysis (TGA). Dissolution of nanotubes was examined in chloroform solvent and studied by UV–vis spectroscopy. Thermogravimetric and degradation behavior of prepared nanocomposites was investigated by TGA. MWCNTs had a noticeable boosting effect on the thermal stability of nanocomposites. TGA thermograms showed a two-step weight loss pattern for the degradation of MWCNT-PMMA/PMMA nanocomposites which is contrast with neat PMMA. Introduction of MWCNTs also improved the dynamic mechanical behavior and electrical conductivity of nanocomposites. TEM micrograph of nanocomposite revealed that the applied methods for functionalization of nanotubes and in situ synthesis of nanocomposites were comparatively successful in dispersing the MWCNTs in PMMA matrix.
This is a preview of subscription content, log in to check access.
Access options
Buy single article
Instant access to the full article PDF.
US$ 39.95
Price includes VAT for USA
Subscribe to journal
Immediate online access to all issues from 2019. Subscription will auto renew annually.
US$ 199
This is the net price. Taxes to be calculated in checkout.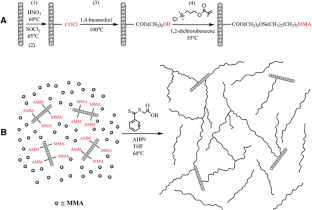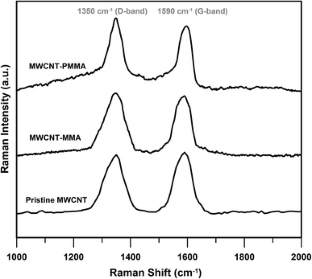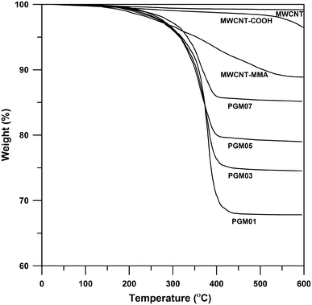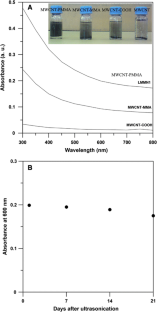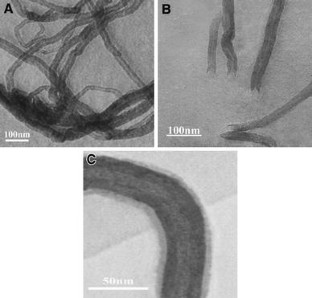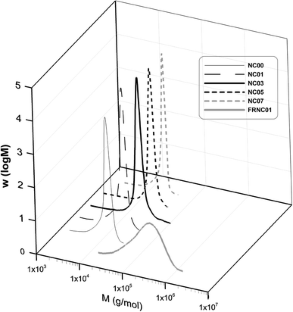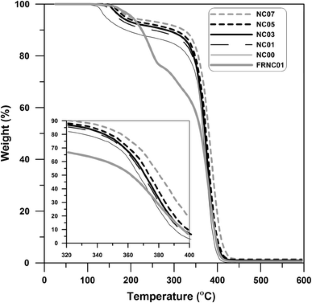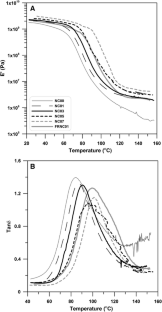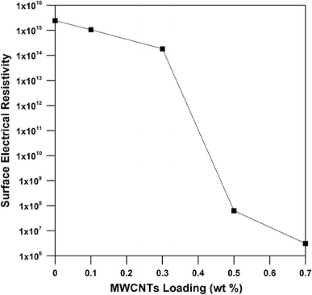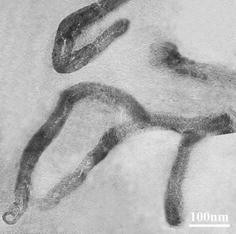 References
1.

A. Bahari, H. Hekmatara, R. Sepahvand, M. Adeli, NANO 4, 217 (2009)

2.

R. Sepahvand, M. Adeli, B. Astinchap, R. Kabiri, J. Nanopart. Res. 10, 1309 (2008)

3.

M. Adeli, A. Bahari, H. Hekmatara, NANO 3, 37 (2008)

4.

M. Adeli, R. Sepahvand, A. Bahari, B. Astinchap, Int. J. Nanosci. 8, 533 (2009)

5.

M. Adeli, N. Mirab, M. Shafiee Alavidjeh, Z. Sobhani, F. Atyabi, Polymer 50, 3528 (2009)

6.

M. Adeli, F. Hakimpoor, M. Ashiri, R. Kabiri, M. Bavadi, Soft Matter 7, 4062 (2011)

7.

M. Adeli, N. Mirab, F. Zabihi, Nanotechnology 20, 485603 (2009)

8.

Y. Mansourpanah, S.S. Madaeni, A. Rahimpour, M. Adeli, M.Y. Hashemi, M.R. Moradian, Desalination 277, 171 (2011)

9.

J.N. Coleman, U. Khan, Y.K. Gun'ko, Adv. Mater. 18, 689 (2006)

10.

S. Berber, Y.-K. Kwon, D. Tománek, Phys. Rev. Lett. 84, 4613 (2000)

11.

T.W. Ebbesen, H.J. Lezec, H. Hiura, J.W. Bennett, H.F. Ghaemi, T. Thio, Nature 382, 54 (1996)

12.

N.G. Sahoo, S. Rana, J.W. Cho, L. Li, S.H. Chan, Prog. Polym. Sci. 35, 837 (2010)

13.

M. Moniruzzaman, K.I. Winey, Macromolecules 39, 5194 (2006)

14.

Z. Spitalsky, D. Tasis, K. Papagelis, C. Galiotis, Prog. Polym. Sci. 35, 357 (2010)

15.

P.M. Ajayan, O. Stephan, C. Colliex, D. Trauth, Science 265, 1212 (1994)

16.

D. Blond, V. Barron, M. Ruether, K.P. Ryan, V. Nicolosi, W.J. Blau, J.N. Coleman, Adv. Funct. Mater. 16, 1608 (2006)

17.

M.V. Jose, D. Dean, T. Tyner, G. Price, E.N. Nyairo, J. Appl. Polym. Sci. 103, 3844 (2007)

18.

F. Du, R.C. Scogna, W. Zhou, S. Brand, J.E. Fischer, K.I. Winey, Macromolecules 37, 9048 (2004)

19.

J. Cui, Y. Yan, J. Liu, Q. Wu, Polym. J. 40, 1067 (2008)

20.

J.-H. Ko, C.S. Yoon, J.-H. Chang, J. Polym. Sci. B Polym. Phys. 49, 244 (2011)

21.

V. Datsyuk, M. Kalyva, K. Papagelis, J. Parthenios, D. Tasis, A. Siokou, I. Kallitsis, C. Galiotis, Carbon 46, 833 (2008)

22.

C. Velasco-Santos, A.L. Martinez-Hernandez, F.T. Fisher, R. Ruoff, V.M. Castano, Chem. Mater. 15, 4470 (2003)

23.

G. Wang, Z. Qu, L. Liu, Q. Shi, J. Guo, Mater. Sci. Eng. A 472, 136 (2008)

24.

D. Baskaran, J.R. Dunlap, J.W. Mays, M.S. Bratcher, Macromol. Rapid Commun. 26, 481 (2005)

25.

S.J. Park, M.S. Cho, S.T. Lim, H.J. Choi, M.S. Jhon, Macromol. Rapid Commun. 24, 1070 (2003)

26.

V. Datsyuk, L. Billon, C. Guerret-Piécourt, S. Dagréou, N. Passade-Boupatt, S. Bourrigaud, O. Guerret, L. Couvreur, J. Nanomater. 2007, 74769 (2007)

27.

S. Qin, D. Qin, W.T. Ford, D.E. Resasco, J.E. Herrera, J. Am. Chem. Soc. 126, 170 (2003)

28.

H. Kong, C. Gao, D. Yan, J.A. Chem, J. Am. Chem. Soc. 126, 412 (2003)

29.

J. Cui, W. Wang, Y. You, C. Liu, P. Wang, Polymer 45, 8717 (2004)

30.

G. Xu, W.-T. Wu, Y. Wang, W. Pang, Q. Zhu, P. Wang, Nanotechnology 18, 145606 (2007)

31.

G. Xu, W.-T. Wu, Y. Wang, W. Pang, Q. Zhu, P. Wang, Y. You, Polymer 47, 5909 (2006)

32.

B. Yue, Y. Wang, C.-Y. Huang, R. Pfeffer, Z. Iqbal, J. Nanosci. Nanotechnol. 7, 994 (2007)

33.

M. Salami-Kalajahi, V. Haddadi-Asl, S. Rahimi-Razin, F. Behboodi-Sadabad, H. Roghani-Mamaqani, M. Hemmati, Chem. Eng. J. 174, 368 (2011)

34.

Y. Yang, X. Xie, J. Wu, Y.-W. Mai, J. Polym. Sci. Pol. Chem. 44, 3869 (2006)

35.

F. Du, K. Wu, Y. Yang, L. Liu, T. Gan, X. Xie, Nanotechnology 19, 85716 (2008)

36.

Z. Yang, H. Pu, J. Yin, Mater. Lett. 59, 2838 (2005)

37.

H. Roghani-Mamaqani, V. Haddadi-Asl, M. Najafi, M. Salami-Kalajahi, AIChE J. 57, 1873 (2011)

38.

H. Roghani-Mamaqani, V. Haddadi-Asl, M. Najafi, M. Salami-Kalajahi, Polym. Compos. 31, 1829 (2010)

39.

B.Y.K. Chong, J. Krstina, T.P.T. Le, G. Moad, A. Postma, E. Rizzardo, S.H. Thang, Macromolecules 36, 2256 (2003)

40.

M. Benaglia, E. Rizzardo, A. Alberti, M. Guerra, Macromolecules 38, 3129 (2005)

41.

M. Salami-Kalajahi, V. Haddadi-Asl, P. Ganjeh-Anzabi, M. Najafi, Iran. Polym. J. 20, 459 (2011)

42.

T. Kashiwagi, A. Inaba, J.E. Brown, K. Hatada, T. Kitayama, E. Masuda, Macromolecules 19, 2160 (1986)

43.

S. Su, C.A. Wilkie, J. Polym. Sci. Pol. Chem. 41, 1124 (2003)

44.

M.C. Costache, D. Wang, M.J. Heidecker, E. Manias, C.A. Wilkie, Polym. Adv. Technol. 17, 272 (2006)

45.

D.L. Patton, M. Mullings, T. Fulghum, R.C. Advincula, Macromolecules 38, 8597 (2005)

46.

V. Lima, X. Jiang, J. Brokken-Zijp, P.J. Schoenmakers, B. Klumperman, R. Van Der Linde, J. Polym. Sci. Pol. Chem. 43, 959 (2005)

47.

J. Xu, J. He, D. Fan, W. Tang, Y. Yang, Macromolecules 39, 3753 (2006)

48.

B. Chong, G. Moad, E. Rizzardo, M. Skidmore, S.H. Thang, Aust. J. Chem. 59, 755 (2006)

49.

Y.-L. Huang, S.-M. Yuen, C.-C.M. Ma, C.-Y. Chuang, K.-C. Yu, C–.C. Teng, H.-W. Tien, Y.-C. Chiu, S.-Y. Wu, S.-H. Liao, F.-B. Weng, Compos. Sci. Technol. 69, 1991 (2009)
About this article
Cite this article
Rahimi-Razin, S., Haddadi-Asl, V., Salami-Kalajahi, M. et al. Properties of matrix-grafted multi-walled carbon nanotube/poly(methyl methacrylate) nanocomposites synthesized by in situ reversible addition-fragmentation chain transfer polymerization. J IRAN CHEM SOC 9, 877–887 (2012). https://doi.org/10.1007/s13738-012-0104-5
Received:

Accepted:

Published:

Issue Date:
Keywords
Poly(methyl methacrylate)

Multi-walled carbon nanotubes

Nanocomposites

Grafting through

Reversible addition-fragmentation chain transfer polymerization