Abstract
The reduction of child obesity continues to be a challenge worldwide. Research indicates that playing outdoors, particularly in natural play spaces, boosts children's physical activity, potentially decreasing childhood obesity. We present evidence that natural play spaces also provide for more diverse forms of play for children of varying ages and competencies. This is crucial because play spaces designed expressly for physical activity may not increase physical activity among less active children. Moreover, when researchers only examine physical activity in play, they overlook the valuable contributions that play makes to other aspects of children's health and development. To enhance research on children and their play environments, we introduce the theory of play affordances. To assist in the creation of more natural play spaces, we describe the Seven Cs, an evidence-based approach for designing children's play spaces that promotes diverse play. We end with some preliminary insights from our current research using the Seven Cs to illustrate the connections between play, nature, and children's healthy development.
Access options
Buy single article
Instant access to the full article PDF.
USD 39.95
Price includes VAT (USA)
Tax calculation will be finalised during checkout.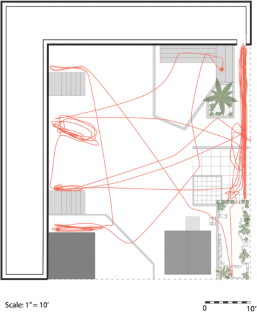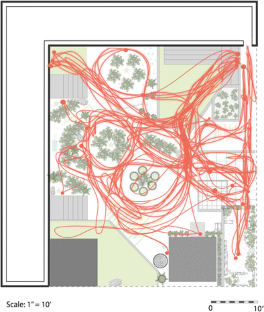 References
Papers of particular interest, published recently, have been highlighted as: • Of importance
1.

Spinka M, Newberry RC, Bekoff M. Mammalian play: training for the unexpected. Q Rev Biol. 2001;76:141–68.

2.

Pellegrini AD. The role of play in human development. New York: Oxford University Press; 2009.

3.

Sutton-Smith B. The ambiguity of play. Cambridge: Harvard University Press; 2001.

4.

Pellis SM, Pellis VC, Bell HC. The function of play in the development of the social brain. Am J Play. 2010;2:278–96.

5.

Burdette HL, Whitaker RC. Resurrecting free play in young children: looking beyond fitness and fatness to attention, affiliation, and affect. JAMA Pediatr Am Med Assoc. 2005;159:46–50.

6.

Office of the United Nations High Commissioner for Human Rights. Convention on the Rights of the Child [Internet]. General Assembly Resolution 44/25 1989. Available from: http://www.ohchr.org/EN/ProfessionalInterest/Pages/CRC.aspx.

7.

Strong WB, Malina RM, Blimkie CJR, et al. Evidence based physical activity for school-age youth. J Pediatr. 2005;146:732–7.

8.

Janssen I, Leblanc AG. Systematic review of the health benefits of physical activity and fitness in school-aged children and youth. Int J Behav Nutr Phys Act. 2010;7:40.

9.

Dietz WH. The obesity epidemic in young children. BMJ. 2001;322.

10.

Active Healthy Kids Canada. Is active play extinct? 2012 Active Healthy Kids Canada report card on physical activity for children and youth. Active Healthy Kids Canada. 2012.

11.

Kneeshaw-Price S, Saelens BE, Sallis JF, et al. Children's objective physical activity by location: why the neighborhood matters. Pediatr Exerc Sci. 2013;25:468–86.

12.

Schaefer L, Plotnikoff RC, Majumdar SR, et al. Outdoor time is associated with physical activity, sedentary time, and cardiorespiratory fitness in youth. J Pediatr. 2014.

13.

Lachowycz K, Jones AP, Page AS, et al. What can global positioning systems tell us about the contribution of different types of urban greenspace to children's physical activity? Health Place. 2012;18:586–94.

14.

Wheeler BW, Cooper AR, Page AS, et al. Greenspace and children's physical activity: a GPS/GIS analysis of the PEACH project. Prev Med (Baltim). 2010;51:148–52.

15.

Gray C, Gibbons R, Larouche R, et al. What is the relationship between outdoor time and physical activity, sedentary behaviour, and physical fitness in children? A systematic review. Int. J. Environ. Res. Public Health. 2015.

16.

Tremblay MS, Warburton DER, Janssen I, et al. New Canadian physical activity guidelines. Appl Physiol Nutr Metab. 2011;36:36–46. 47–58.

17.

Sacheck JM, Nelson T, Ficker L, et al. Physical activity during soccer and its contribution to physical activity recommendations in normal weight and overweight children. Pediatr Exerc Sci. 2011;23:281–92.

18.

Nettlefold L, McKay HA, Warburton DER, et al. The challenge of low physical activity during the school day: at recess, lunch and in physical education. Br J Sports Med. 2011;45:813–9.

19.

Alexander SA, Frohlich KL, Fusco C. "Active play may be lots of fun, but it"s certainly not frivolous': the emergence of active play as a health practice in Canadian public health. Sociol Health Illn. 2014;36:1188–204.

20.

Frohlich KL, Alexander SAC, Fusco C. All work and no play? The nascent discourse on play in health research. Soc Theory Heal Nat Publ Group. 2012;11:1–18.

21.

Lester S, Russell W. Turning the world upside down: playing as the deliberate creation of uncertainty. Children. Multidiscip Digit Publ Inst. 2014;1:241–60.

22.

Alexander SA, Fusco C, Frohlich KL. "You have to do 60 minutes of physical activity per day … I saw it on TV": Children's constructions of play in the context of Canadian public health discourse of playing for health. Sociol. Health Illn. 2015.

23.

Council on Sports Medicine and Fitness and Council on School Health. Active healthy living: prevention of childhood obesity through increased physical activity. Pediatrics. 2006;117:1834–42.

24.•

Alexander SA, Frohlich KL, Fusco C. Problematizing "play-for-health" discourses through children's photo-elicited narratives. Qual Health Res. 2014;24:1329–41. This research describes children's own ideas of play and play value.

25.

Glenn NM, Knight CJ, Holt NL, et al. Meanings of play among children. Childhood. 2013;20:185–99.

26.

Herrington S. The received view of play and the subculture of infants. Landsc J. 1997;16:149–60.

27.

Samborski S. Biodiverse or barren school grounds: their effects on children. Child Youth Environ. 2010;20:67–115.

28.

McLean RJS. Children's use of nature in New Zealand playgrounds. Child Youth Environ. 2012;22:144–63.

29.

Drown KKC, Christensen KM. Dramatic play affordances of natural and manufactured outdoor settings for preschool-aged children. Child Youth Environ. 2014;24:53–77.

30.

Gibson JJ. The ecological approach to visual perception. Boston: Houghton-Mifflin; 1979.

31.

Woolley H, Lowe A. Exploring the relationship between design approach and play value of outdoor play spaces. Landsc Res Routledge. 2013;38:53–74.

32.

Refshauge AD, Stigsdotter UK, Lamm B, et al. Evidence-based playground design: lessons learned from theory to practice. Landsc Res Routledge. 2013;40:226–46.

33.

Woolley H. Watch this space! Designing for children's play in public open spaces. Geogr Compass. 2008;2:495–512.

34.

Barbour AC. The impact of playground design on the play behaviors of children with differing levels of physical competence. Early Child Res Q. 1999;14:75–98.

35.

Herrington S, Lesmeister C, Nicholls J, et al. Seven C's: An informational guide to young children's outdoor play spaces [Internet]. Vancouver: Consortium for Health, Intervention, Learning and Development (CHILD); 2007. Available from: http://www.wstcoast.org/playspaces/outsidecriteria/7Cs.pdf.

36.•

Coombes E, van Sluijs E, Jones A. Is environmental setting associated with the intensity and duration of children's physical activity? Findings from the SPEEDY GPS study. Health Place. 2013;20:62–5. This article discloses the connection between play interests of children and play duration.

37.•

Luchs A, Fikus M. A comparative study of active play on differently designed playgrounds. J Adv Educ Outdoor Learn Routledge. 2013;13:206–22. This research address differntly designed play spaces and reveals how less active children do not benefit from physcial activity oriented playgrounds.

38.

Coe DP, Flynn JI, Wolff DL, et al. Children's physical activity levels and utilization of a traditional versus natural playground. Child Youth Environ. 2014;24:1–15.

39.

Dyment JE, Bell AC. Grounds for movement: green school grounds as sites for promoting physical activity. Health Educ Res. 2008;23:952–62.

40.

Brunelle S, Coghlan R, Herrington S, et al. Play worth remembering. Vancouver; 2014.

41.

Herrington S, Lesmeister C. The design of landscapes at child-care centres: seven Cs. Landsc Res. 2006;31:63–82.

42.

Allen KE, Marotz LR. By the ages: Behavior and development of children pre-birth through eight. Belmont: Wadsworth; 2000.

43.

Olds AR. Psychological and physiological harmony in child care center design. Child Environ Q. 1989;6:8–16.

44.

Greenman JT. Caring spaces, learning places: Children's environments that work. Redmond: Exchange Press; 2005.

45.

Frost J, Klein BL. Children's play and playgrounds. Boston: Allyn and Bacon; 1979.

46.

Shaw LG. Designing playgrounds for able and disabled children. In: Weinstein CS, David TG, editors. Spaces Child. built Environ. child Dev. New York, NY: Plenum Press; 1987. p. 187–213.

47.

Moore RC, Goltsman SM, Iacofano DS. Play for all guidelines: Planning, design, and management of outdoor play settings for all children. Berkeley: MIG Communications; 1992.

48.

Lavrysen A, Bertrands E, Leyssen L, et al. Risky-play at school. Leuven: Facilitating risk percetpion and competence in young children; 2015.

49.

Brussoni M, Olsen LL, Pike I, et al. Risky play and children's safety: balancing priorities for optimal child development. Int J Environ Res Public Health. 2012;9:3134–8.

50.

Brussoni M, Gibbons R, Gray C, et al. What is the relationship between risky outdoor play and health in children? A systematic review. Int. J. Environ. Res. Public Health. 2015.

51.

Valentine G, McKendrick J. Children's outdoor play: exploring parental concerns about children's safety and the changing nature of childhood. Geoforum. 1997;28:219–35.

52.

Malone K. The bubble-wrap generation: children growing up in walled gardens. Environ Educ Res. 2007;13:513–27.

53.

Karsten L. It all used to be better? Different generations on continuity and change in urban children's daily use of space. Child Geogr. 2005;3:275–90.

54.

KaBoom! Pediatricians on the importance of play: Access to quality playspaces fosters healthy childhood development [Internet]. 2005 [cited 2015 Apr 22]. Available from: http://kaboom.org/take_action/play_research/studies_and_research/harris_interactive_survey.
Compliance with Ethics Guidelines
Conflict of Interest
Susan Herrington and Mariana Brussoni declare that they have no conflict of interest.
Human and Animal Rights and Informed Consent
This article contains information from the Risky Play Meets Nature Play study, which involved human subjects. Consent was given by the parents of children observed and with the Early Childhood Educators interviewed. The Children's and Women's Health Centre of British Columbia Research Ethics Board approved these procedures.
Additional information
This article is part of the Topical Collection on Economy and Environment
About this article
Cite this article
Herrington, S., Brussoni, M. Beyond Physical Activity: The Importance of Play and Nature-Based Play Spaces for Children's Health and Development. Curr Obes Rep 4, 477–483 (2015). https://doi.org/10.1007/s13679-015-0179-2
Keywords
Playground

Environment

Design

Landscape architecture

Obesity

Natural