Abstract
Purpose of Narrative
To enlighten the audience and suggest potential gaps and areas of future interest for further exploration and discussion related to wound care in developing regions of the world.
Recent Findings
Beyond limited case reports and a relative handful of typical epidemiological studies and clinical trials, there exist little significant information on the topic of wound care in the developing markets which significantly departs from that which has been published on the topic about the developed markets. As such, there was a need for a corresponding narrative to add context and depth to existing and future efforts in this space.
Summary
Despite both parallels and divergences between the states of wound care in developing regions compared with developed regions, relatively few significant insights have been published and many crucial dynamics have historically been overlooked and/or underappreciated by academia, clinicians, and industry alike. This narrative synthesizes past publications and developments together with the author's years of groundwork and related wound care experiences and other sources in order to inform future wound care research, care delivery, and commercial efforts in the developing world.
Access options
Buy single article
Instant access to the full article PDF.
US$ 39.95
Tax calculation will be finalised during checkout.
Subscribe to journal
Immediate online access to all issues from 2019. Subscription will auto renew annually.
US$ 79
Tax calculation will be finalised during checkout.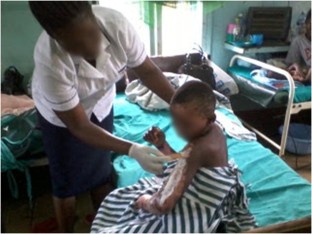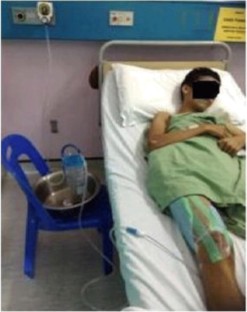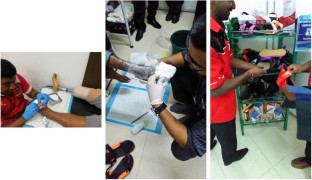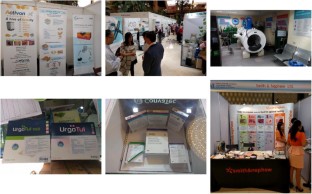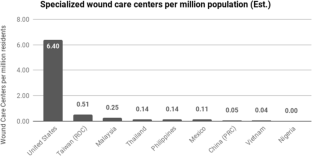 References
Papers of particular interest, published recently, have been highlighted as: • Of importance •• Of major importance
1.

Martinengo L, Olsson M, Bajpai R, Soljak M, Upton Z, Schmidtchen A, et al. Prevalence of chronic wounds in the general population: systematic review and meta-analysis of observational studies. Annals of Epidemiology. 2019;29:8–15.

2.

Albertyn R, Bickler S, Rode H. Paediatric burn injuries in Sub Saharan Africa—an overview. Burns. 2006;32(5):605–12.

3.

WHO Global. report on diabetes. World Health. Organization. 2016.

4.

Report WHO. on the global tobacco epidemic. World Health. Organization. 2017.

5.

Global Smoking | Gateway to Health Communication | CDC [Internet]. Cdc.gov. 2019 [cited 16 May 2019]. Available from: https://www.cdc.gov/healthcommunication/toolstemplates/entertainmented/tips/globalsmoking.html

6.

Majtan J. Honey: an immunomodulator in wound healing. Wound Repair and Regeneration. 2014;22(2):187–92.

7.

Naidu M. Interview w/ Dr Mogan Naidu, Malaysia Part 1 of 2 (Wound Care Products). Pulau Pinang, Malaysia: Bukit Mertajam; 2018. https://youtu.be/NLfCyRs5CPs

8.

Naidu M. Interview w/ Dr Mogan Naidu, Malaysia Part 2 of 2 (Wound Care Services). Pulau Pinang, Malaysia: Bukit Mertajam; 2018. https://youtu.be/ylLOKiQn85U

9.

Chen Y, Wang H. The effectiveness of acupressure on relieving pain: a systematic review. Pain Management Nursing. 2014;15(2):539–50.

10.

Vickers A, Vertosick E, Lewith G, MacPherson H, Foster N, Sherman K, et al. Acupuncture for chronic pain: update of an individual patient data meta-analysis. The Journal of Pain. 2018;19(5):455–74.

11.

Woo K. Exploring the effects of pain and stress on wound healing. Advances in Skin & Wound Care. 2012;25(1):38–44.

12.

Lyles J, Kim A, Nelson K, Bullard-Roberts A, Hajdari A, Mustafa B, et al. The chemical and antibacterial evaluation of St. John's Wort oil macerates used in Kosovar traditional medicine. Front Microbiol. 2017;8.

13.

Khan M, Tang H, Lyles J, Pineau R, Mashwani Z, Quave C. Antibacterial properties of medicinal plants from pakistan against multidrug-resistant ESKAPE pathogens. Front Pharmacol. 2018;9.

14.

Gilissen L, Huygens S, Goossens A. Allergic contact dermatitis caused by topical herbal remedies: importance of patch testing with the patients' own products. Contact Dermatitis. 2017;78(3):177–84.

15.

Muthu R, Arunasalam S. Comparison of negative pressure wound therapy (NPWT) using polyvinyl alcohol (PVA) sponge with advanced wound dressings. Journal of Clinical Case Reports. 2016;06(03).

16.

Chaput B, Garrido I, Eburdery H, Grolleau J, Chavoin J. Low-cost negative-pressure wound therapy using wall vacuum. Plastic and Reconstructive Surgery - Global Open. 2015;3(6):e418.

17.

Kim J, Franczyk M, Gottlieb L, Song D. Cost-effective alternative for negative-pressure wound therapy. Plastic and Reconstructive Surgery - Global Open. 2017;5(2):e1211.

18.

Ahmad Gill N, Hameed A, Sajaad Y, Ahmad Z, Ali Rafique Mirza M. "Homemade" negative pressure wound therapy: treatment of complex wounds under challenging conditions. Wounds [Internet]. 2011 [cited 13 May 2019];23(4). Available from: https://www.woundsresearch.com/article/%E2%80%9Chomemade%E2%80%9D-negative-pressure-wound-therapy-treatment-complex-wounds-under-challenging-condit

19.

Willingness to pay out of pocket for not covered drugs & devices. Taiwan: The Journalist; 2012.

20.

• Alzahrani H. Diabetes-related lower extremities amputations in saudi arabia: the magnitude of the problem. Annals of Vascular Diseases. 2012; Applies a methodology that reveals the potentially under-reported/under-appreciated problem and impact of a subset of chronic wounds across a large swath of the globe, and which could potentially be applied to other developing regions to better quantify the consequences and drive the generation of solutions.

21.

Venermo M, Manderbacka K, Ikonen T, Keskimäki I, Winell K, Sund R. Amputations and socioeconomic position among persons with diabetes mellitus, a population-based register study. BMJ Open. 2013;3(4):e002395.

22.

Girijala R, Bush R. Review of socioeconomic disparities in lower extremity amputations: a continuing healthcare problem in the united states. Cureus. 2018.

23.

Ferguson H, Nightingale P, Pathak R, Jayatunga A. The influence of socio-economic deprivation on rates of major lower limb amputation secondary to peripheral arterial disease. European Journal of Vascular and Endovascular Surgery. 2010;40(1):76–80.

24.

•• Jiang Y, Xia L, Jia L, Fu X. Survey of wound-healing centers and wound care units in China. The International Journal of Lower Extremity Wounds. 2016;15(3):274–9 Describes and quantifies trends in the setting up of wound care departments and delivery of specialized wound care across China, as well as its impact on outcomes, over a period of 15 years.
Ethics declarations
Conflict of Interest
The author is the Managing Director of Diligence Wound Care Global LLC (diligencewcg.com), an advisory firm for wound care stakeholders. The author declares no direct conflict of interests relating to this text.
Human and Animal Rights and Informed Consent
This article does not contain any studies with human or animal subjects performed by the author.
Additional information
Publisher's Note
Springer Nature remains neutral with regard to jurisdictional claims in published maps and institutional affiliations.
This article is part of the topical collection on Wound Care
About this article
Cite this article
Mazuz, R. Wound Care in the Developing World - Gaps, Opportunities, and Realities. Curr Derm Rep 8, 199–207 (2019). https://doi.org/10.1007/s13671-019-00278-x
Keywords
Advanced wound care

Developing world

Emerging markets

Advanced products

Wound care centers

Wound care services