Samenvatting
Recreatief urethraal sonderen is een weinig beschreven seksuele handeling in de medische literatuur. De methode bestaat uit het inbrengen van een voorwerp of vloeistof in de urethra om bijvoorbeeld seksueel genot te verkrijgen. Op het internet lijkt de populariteit toe te nemen, waarbij de gevaren van dit seksuele spel, waaronder infecties en urethrastricturen, onderbelicht worden. Urethraal sonderen wordt voornamelijk gepraktiseerd door mannen, die uiteenlopende patiëntkarakteristieken hebben. Behandeling moet in de acute fase bestaan uit verwijdering van het corpus alienum en in de latere fase uit ontmoediging. Mocht ontmoediging niet werken, dan moet de behandeling gericht zijn op voorlichting ter verkleining van de mogelijk vervelende risico's van urethrale sounding.
Abstract
Little has been written in medical literature about urethral sounding as a sexual activity. Urethral sounding is the insertion of an object or liquid into the urethra for example for erotic gratification. On the Internet the popularity seems to increase, but the risks of this sex game, such as infection and urethral stricture, are underexposed. Mainly men perform urethral sounding and the patient characteristics vary widely. In the acute phase, treatment should consist of removal of the foreign body and, in the later phase, of discouraging the patient to continue urethral sounding. When the patient does not want to stop with the sounding, treatment should be focused on education in order to reduce the possible dreadful consequences of urethral sounding.
Access options
Buy single article
Instant access to the full article PDF.
USD 39.95
Price excludes VAT (USA)
Tax calculation will be finalised during checkout.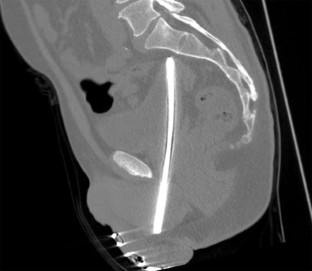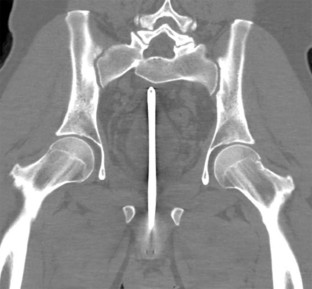 Literatuur
Breyer BN, Shindel AW. Recreational urethral sounding is associated with high risk sexual behaviour and sexually transmitted infections. BJU Int 2012;110:720–5.

Song JB, Tanagho YS, et al. Endoscopic management of genitourinary foreign bodies. Rev Urol. 2013;15(2):84–91.

Kwong T, Larner T. A rare and unusual case of urethral bleeding. BMJ Case Rep. 2012;2012. doi:10.1136/bcr-2012-6155.

Boyle A, Martinez DR, Mennie, PA, Rafiei A, Carrion R. The time-less urologic question, "Now why would you do that?" A case series and literature review of self-inserted urethral foreign bodies. J Clin Urol. 2014;7(3):165–69.

Ophoven A van, deKernion JB. Clinical management of foreign bodies of the genitourinary tract. J Urol 2000;164(2):274–87.

Rinard K, Nelius T, Hogan L, Young C, Roberts AE, Armstrong ML. Cross-sectional study examining four types of male penile and urethral "play". Urology 2010;76(6):1326–33.

Scott-Sheldon LA, Marsh KL, Johnson BT, Glasford DE. Condoms + pleasure = safer sex? A missing addend in the safer sex message. AIDS Care 2006;18(7):750–4.
About this article
Cite this article
Campschroer, T., Holzhauer, C., Rijpsma, D. et al. Urethral sounding: Een riskant seksspel. Tijdschr Urol 6, 21–23 (2016). https://doi.org/10.1007/s13629-015-0114-z
Published:

Issue Date:

DOI: https://doi.org/10.1007/s13629-015-0114-z
Trefwoorden
Keywords