Abstract
This study reports the toxicological evaluation findings of Cyperus compressus Linn., (Cyperaceae), whose root decoction is used in India to treat the intestinal helminthic infestations. The acute oral toxicity (AOT) of C. compressus root extract (CRE) was conducted in Swiss mice, following OECD guidelines 407. The sub-acute toxicity study of CRE was undertaken in Wistar rats, using three doses viz., 175, 350 and 700 mg/kg, involving haematological, biochemical and transmission electron microscopy (TEM) parameters. AOT study revealed the median lethal dose of CRE to be above 2000 mg/kg. The sub-acute study of CRE revealed elevated levels of serum glutamic oxaloacetic transaminase in male rats, only in high extract-treated group, but the serum glutamic pyruvic transaminase was found to be elevated both in male and female animals. TEM studies of kidney and liver of animals also revealed considerable deformities in the nucleus and mitochondria in the form of damages to nuclear membrane, cristae and to double layered membrane of mitochondria, only in the high-extract treated group of animals. The root decoction of C. compressus show presence of toxicity in the highest dose tested animals. Therefore, the use of this plant extract against intestinal helminthiasis raises concerns about its safety.
Access options
Buy single article
Instant access to the full article PDF.
US$ 39.95
Tax calculation will be finalised during checkout.
Subscribe to journal
Immediate online access to all issues from 2019. Subscription will auto renew annually.
US$ 79
Tax calculation will be finalised during checkout.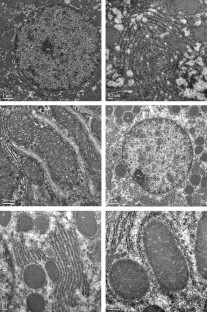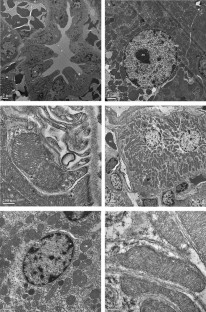 References
Al-Afifi NA, Alabsi AM, Bakri MM, Ramanathan A (2018) Acute and sub-acute oral toxicity of Dracaena cinnabari resin methanol extract in rats. BMC Complement Altern Med 18(1):50

Baliga MS, Jagetia GC, Ulloor JN, Baliga MP, Venkatesh P, Reddy R, Rao KV, Baliga B, Devi S, Raju SK, Veeresh V, Reddy TK, Bairy KL (2004) The evaluation of the acute toxicity and long term safety of hydroalcoholic extract of Sapthaparna (Alstonia scholaris) in mice and rats. Toxicol Lett 151:317–326

Bauri RK, Tigga MN, Kullu SS (2015) A review on use of medicinal plants to control parasites. Indian J Nat Prod Resour 6(4):268–277

Beentje HJ, Lansdown RV (2018) Cyperus compressus. The IUCN red list of threatened species 2018:e.T164257A120149831. https://doi.org/10.2305/IUCN.UK.2018-2.RLTS.T164257A120149831.en. Downloaded on 07 May 2018

Bello I, Bakkouri AS, Tabana YM, Al-Hindi B, Al-Mansoub MA, Mahmud R, Asmawi MZ (2016) Acute and sub-acute toxicity evaluation of the methanolic extract of Alstonia scholaris stem bark. Med Sci 4(1):4. https://doi.org/10.3390/medsci4010004

Dasgupta S, Roy B, Gir BR (2013) Ultrastructural observations on Raillietina echinobothrida exposed to crude extract and active compound of Sercurinega virosa. Micron 50:62–67

Farnsworth NR (1994) Ethnopharmacology and drug development. Ciba Found Symp 185:42–59

Georgatos SD, Pyrpasopoulou A, Theodoropoulos PA (1997) Nuclear envelope breakdown in mammalian cells involves stepwise lamina disassembly and microtubule-driven deformation of the nuclear membrane. J Cell Sci 110:2129–2140

Globally Harmonized System of Classification and Labelling of Chemicals (GHS) (2017) The purple book. United Nations Economic Commission for Europe, New York, pp 115–116

Ilic N, Schmidta BM, Pouleva A, Raskina I (2010) Toxicological evaluation of grains of paradise (Aframomum melegueta) [Roscoe] K. Schum. J Ethnopharmacol 127:352–356

Jebasingh D, Jackson DD, Venkataraman S, Emerald BS (2012) Physiochemical and toxicological studies of the medicinal plant Cyperus rotundus L (Cyperaceae). Int J Appl Res Nat Prod 5:1–8

Jiang Y, Lin S, Chen J, Tsai H, Hsieh T, Fu C (2017) Electron tomographic analysis reveals ultrastructural features of mitochondrial cristae architecture which reflect energetic state and aging. Sci Rep 7:45474. https://doi.org/10.1038/srep45474

Kühlbrandt W (2015) Structure and function of mitochondrial membrane protein complexes. BMC Biol 13:89. https://doi.org/10.1186/s12915-015-0201-x

LeHir M, Kriz W (2007) New insights into structural patterns encountered in glomerulosclerosis. Curr Opin Nephrol Hypertens 16:184–191

Li CY, Devappa RK, Liu JX, Lv JM, Makkar HPS, Becker K (2010) Toxicity of Jatropha curcas phorbol esters in mice. Food Chem Toxicol 48:620–625

Matsusaka T, Sandgren E, Shintani A, Kon V, Pastan I, Fogo AB, Ichikawa I (2011) Podocyte injury damages other podocytes. J Am Soc Nephrol 22(7):1275–1285

Mogessie B, Melina S (2014) Nuclear envelope breakdown: actin' quick to tear down the wall. Curr Biol 24:605–607

Mundel P, Shankland SJ (2002) Podocyte biology and response to injury. J Am Soc Nephrol 13:3005–3015

OECD 423 (2001) Guidelines for the testing of chemicals, acute oral toxicity—acute toxic class method

OECD 407 (2008) OECD guidelines for the testing of chemicals, repeated dose 28-day oral toxicity study in rodents

Roy B, Dey P (2016) Cytotoxic effects of Lysima chiaramosa wall. Ex Duby (Primulaceae) on Swiss albino mice. J Pharmacogn Nat Prod 2:126. https://doi.org/10.4172/2472-0992.1000126

Roy B, Giri BR, Chetia M, Swargiary A (2012) Ultrastructural and biochemical alterations in rats exposed to crude extract of Carex baccans and Potentilla fulgens. Microsc Microanal 18:1067–1076

Ududua UO, Monanu MO, Chuku LC (2019) Evaluation of acute toxicity of the ethanolic leaf extract of Brachystegia eurycoma in albino Wistar rats. J Complement Altern Med Res 7(1):1–7

Verma N (2013) Herbal medicines: regulation and practice in Europe, United States and India. Int J Herb Med 1:1–5

Wink M (2010) Introduction: biochemistry, physiology and ecological functions of secondary metabolites, 2nd edn. Annual plant reviews. Blackwell Publishing Limited, Oxford, p 40
Acknowledgements
The authors wish to thank the Head, Department of Zoology, North-Eastern Hill University (NEHU) for providing the necessary facilities to carry out this study. A research fellowship to ADS from the University Grants Commission, New Delhi is duly acknowledged.
Ethics declarations
Ethical statement
All experiments involving animals in this study were done as per the guidelines of Institutional Ethics Committee (Animal Models) (IEC) of North-Eastern Hill University (NEHU), Shillong and were duly approved by IEC (vide Member Secretary, IEC (Animal Models), NEHU, Shillong, letter no. nil, dated December 04, 2014). The guidelines of the institutional animal ethical committee were strictly observed.
Conflict of interest
Amar Deep Soren has no conflict of interest. Arun Kumar Yadav has no conflict of interest. Errini Decruse Dhar has no conflict of interest.
Additional information
Publisher's Note
Springer Nature remains neutral with regard to jurisdictional claims in published maps and institutional affiliations.
About this article
Cite this article
Soren, A.D., Yadav, A.K. & Dhar, E.D. Toxological evaluation of Cyperus compressus Linn., a traditionally used anthelmintic plant in India. ADV TRADIT MED (ADTM) 20, 367–372 (2020). https://doi.org/10.1007/s13596-019-00413-w
Received:

Accepted:

Published:

Issue Date:
Keywords
Cyperus compressus

Anthelmintic

Helminthiasis

Acute toxicity

Sub-acute toxicity