Abstract
A single active compound isolated from a plant extract may show a lower, equal, or greater activity compared to its extract. The two neolignans (Pc-1 and Pc-2) has been isolated from red betel (Piper crocatum Ruiz & Pav.) leaf. The aim of this study was to compare the phagocytic activity of macrophage and histopathological feature in mice treated with Pc-1, Pc-2 and its Pc-extract. Listeria monocytogenes was used to induce Balb/c mice immune response. Peroral administration of Pc-1 and Pc-2 and red betel leaf methanolic Pc-extract were carried out. The phagocytic effect was determined by macrophage phagocytosis and nitric oxide (NO) assays. The morphological feature of liver and kidney were observed using light microscope. The level of apartate transaminase (AST serum) and alanine transaminase (ALT serum) were also measured from the blood serum before and after L. monocytogenes infection. The results shows that the macrophage phagocytic activity of given 450 mg/kg body weight Pc-extract was equal to 5 mg/kg body weight of Pc-1 and Pc-2. The activity pattern of percentage phagocytosis, index phagocytosis, and efficiency phagocytosis of Pc-extract, Pc-1, and Pc-2 were similar, as well as the NO production. A certain dose of Pc-extract and both isolated compound reduced the level of AST while there were no effect on ALT level. There were no histopathological features differences in the liver after treated with Pc-extract and Pc-1. However, Pc-2 treatment caused hydropic degeneration on liver. Therefore it can be concluded that there were equal activity between Pc-extract and the isolated compound in certain dose. The Pc-extract and isolated compound reduced the level of AST while there were no effect on ALT. The only Pc-2 affected the histopathological features of the liver.
This is a preview of subscription content, log in to check access.
Access options
Buy single article
Instant access to the full article PDF.
US$ 39.95
Price includes VAT for USA
Subscribe to journal
Immediate online access to all issues from 2019. Subscription will auto renew annually.
US$ 99
This is the net price. Taxes to be calculated in checkout.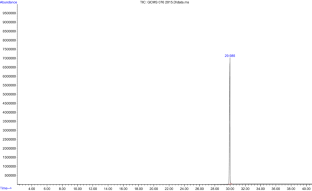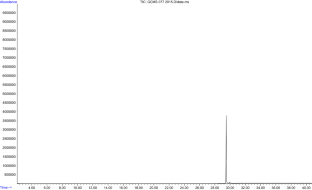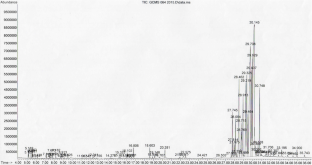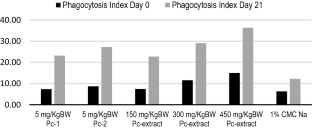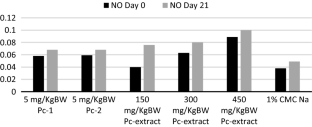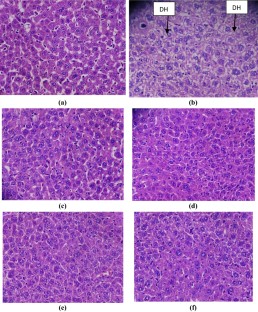 References
Banerji A, Sarkar M, Datta R, Sengupta P, Abraham K (2002) Amides from Piper brachystacyum and Piper retrofractum. Phytochemistry 59:897–901

Dancygier H, Schimacer P (2010) Pathophysiology and morphology of liver injury. In: Dancygier H (ed) Cliniical hepatology, vol 1. Springer, Berlin, pp 169–203

Deharo E, Ginsburg H (2011) Analysis of additivity and synergism in the anti-plasmodial effect of purified compounds from plant extracts. Malar J 10(1):55–60

Dharmaratne HRW, Nanayakkara NPD, Khan IA (2002) Kavalactones from Piper methysticum, and their 13C NMR spectroscopic analyses. Phytochemistry 59:429–433

Hartini YS, Nugroho L (2017) The accumulation of two neolignan in the leaves, stems, and fower of red betel (Piper crocatum Ruiz & Pav.). IOP Conf Ser J Phys Conf Ser 835:012017

Hartini YS, Wahyuono S, Widyarini S, Yuswanto A (2013) Phagocytic macrophage activity of fractions from methanolic leaf extract of red betel (Piper crocatum Ruiz & Pav.) in vitro. Indonesian. J Pharm Sci 11(2):108–115

Hartini YS, Wahyuono S, Widyarini S, Yuswanto A (2014) In vivo immunomodulatory effect and histopathological features of mouse liver and kidney treated with neolignans isolated from red betel (Piper crocatum Ruiz & Pav.) Leaf. Trop J Pharm Res 13(10):1609–1614

Kanjwani DG, Marathe TP, Chiplunkart SV, Sathaye SS (2008) Evaluation of immunolodulatory activity of methanolic extract of Piper betle. Scand J Immunol 67:589–593

Kausar MW, Moeed K, Asif N, Rizwi F, Raza S (2010) Correlation of bilirubin with liver enzymes in patients of falciparum malaria. Int J Pathol 8(2):63–67

Kumar A, Panghal S, Mallapur SS, Kumar M, Ram V, Singh BK (2009) Antiinflammatory activity of Piper longum fruit oil. Indian J Pharm Sci 71(4):454–456

Kuo Y, Lin L, Yang N, Tsai W, Lin A, Lee M, Chou C (2002) Some immunomodulatoory principles isolated from Piper kadsura. J Chin Med 13(3):159–170

Kustiawan PM (2012) Isolation and identification of in vitro immunostimulant non spesifik from red betel leaf (Piper crocatum Ruiz & Pav.). MSc thesis, Yogyakarta, University of Gadjah Mada, p 45

Leijh PCJ, Furth RV, Van Zwet TL (1986) In vitro determination of phagocytosis and intracellular killing by polymorphonuclear and mononuclear phagosytes. In: Weir DM (ed) Cellular immunology, 4th edn. Blackwell Scientific Publication, Oxford, pp 46–111

Mitjans M, Garcia L, Marrero E, Vinardell MP (2001) Study of Ligmed-A, an antidiarrheal drug based on lignin, on rat small intestine enzyme activity and morphometry. J Vet Pharmacol Ther 24(5):349–351

Mukherjee PK, Houghton PJ (2009) Evaluation of herbal medicinal products, perspective on quality, safety, and efficacy. Pharmaceutical Press, London, pp 399–401

Sanchez S, Paredes SD, Sanchez CL, Barriga C, Reiter RJ, Rodriquez AB (2008) Tryptophan administration in rats enhances phagocytic function and reduces oxidative metabolism. Neuroendocrinol Lett 29(6):1026–1032

Santangelo C, Vari R, Scazzocchio B, Benedetto RD, Filesi C, Masella R (2007) Polyphenols, untracellular signaling and inflammation. Ann Ist Super Sanita 43(4):394–405

Singh SK, Prasad AK, Olsen CE, Jhha A, Jain SC, Parmar VS, Wengel J (1996) Neolignans and alkaloids from Piper argyrophylum. Phytochemistry 43(6):1355–1360

Tasleem F, Azhar I, Ali SN, Perveen S, Mahmood ZA (2014) Analgesic and anti-inflammatory activities of Piper nigrum L. Asian Pac J Trop Med 7(Suppl 1):5461–5468

Umoh I, Oyebadejo S, Bassey E, Nnah U (2013) Chronic consumption of combined extracts of Abelmoschus esculentus and Piper guineense induced hepatotoxicity in Wistar rats histopathological study. Int J Pharm Biomed Sci 4(2):73–77
Acknowledgements
The author is grateful to Ministry of Research, Technology and Higher Education of the Republic of Indonesia for the financial support by Fundamental Research Grant with Contract Number: 010/HB-LIT/III/2015.
Ethics declarations
Ethical statement
All procedures associated with animal experimentations were approved by the central integrated research (LPPT) Universitas Gadjah Mada Indonesia number: 221/KEC-LPPT/III/2015.
Conflict of interest
This manuscript described has not been published before; not under consideration for publication anywhere else; and has been approved by all co-authors.
About this article
Cite this article
Hartini, Y.S., Widyarini, S. & Nugroho, L.H. The comparison of two neolignans isolated from red betel leaf and its extract against macrophage phagocytic activity, the level of AST, and histopathological features of the liver in mice. Orient Pharm Exp Med 18, 325–333 (2018). https://doi.org/10.1007/s13596-018-0326-x
Received:

Accepted:

Published:

Issue Date:
Keywords
Red betel (Piper crocatum Ruiz & Pav.)

Isolated compound

Pc-extract

Phagocytic

Histopathological