Abstract
Methanol seed (raw, boiled and roasted) extracts of Nephelium lappaceum L (N. lappaceum) were investigated for anti-nociceptive, CNS, antibacterial and antifungal activities. Antinociceptive activity was evaluated by Eddy's hot plate method. CNS activity was evaluated by rota rod and actophotometer. The antibacterial and antifungal activity was evaluated by cup plate method and by minimum inhibitory concentration (MIC) method. In acute toxicity, all three extracts was found to be safe up to 2,500 mg/kg dose. The anti-nociceptive activity exhibited by raw methanol seed extract was found to be superior than boiled methanol seed extracts. Roasted methanol seed extracts did not show any activity. In rota rod test, methanol extract of raw and boiled seed extracts were significantly (P < 0.05) affected the motor coordination in mice. But, methanol extracts of roasted seed did not affect motor coordination in mice. The locomotor activity was significantly (P < 0.05) reduced in mice treated with raw and boiled methanol seed extracts. No significant reduction in locomotor activity was observed in mice treated with roasted methanol seed extract. Dose dependent response of raw and boiled methanol seed extracts was noticed in rota rod test and locomotor activity assessment. The antibacterial activity of methanol seed extracts (raw, boiled and roasted) of N. lappaceum L was tested against two strains of gram positive and two strains of gram negative pathogenic bacteria. The raw and boiled methanol seed extracts of N. lappaceum was most sensitive (MIC 40 g/mL) to Staphylococcus epidermidis. All three methanol extracts of seeds did not show antifungal activity.
This is a preview of subscription content, log in to check access.
Access options
Buy single article
Instant access to the full article PDF.
US$ 39.95
Price includes VAT for USA
Subscribe to journal
Immediate online access to all issues from 2019. Subscription will auto renew annually.
US$ 99
This is the net price. Taxes to be calculated in checkout.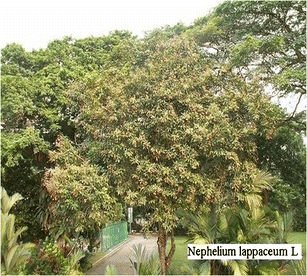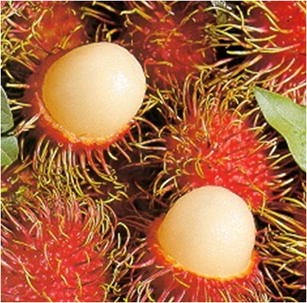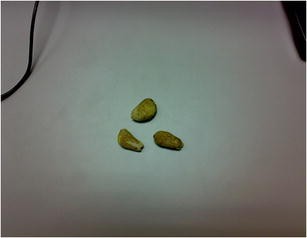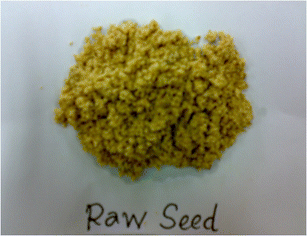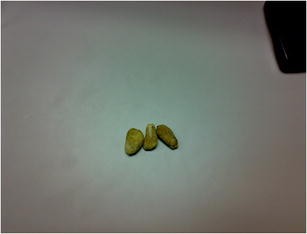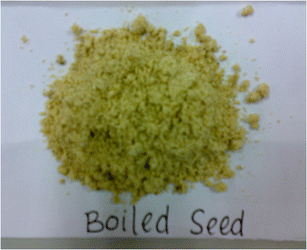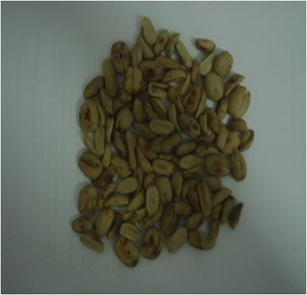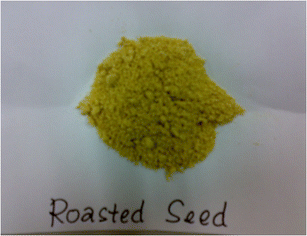 References
Agbaje EO, Adeneye AA, Adeleke TI (2008) Antinociceptive and anti-inflammatory effects of a Nigeria polyherbal tonic tea in rodents. Afr J Tradit CAM 5:399–404

Ahmad I, Mehmood Z, Mohammad E (1998) Screening of some Indian medicinal plants for their antimicrobial properties. J Ethnopharmacol 62:183–193

Almeyada N, Mab SE, Martin FW (1979) The rambutan. Citrus Sub-Trop. Fruit. J Ethnopharmacol 544:10–12

Bhattacharya SK, Satyan KS (1997) Experimental methods for evaluation of psychotropic agents in rodents. I–Anti-anxiety agents. Indian J Exp Biol 35:565–575

Burkill IH, Birtwistle W, Foxworth FW, Scrivenhor JB, Watson JR (1966) A dictionary of the economic products of the Malay Peninsula. 2:1543–1548

Eddy NB, Leimbach DJ (1953) Dithienylbutenyl and dithienylbutylamines. J Pharmacol Exp Ther 107:385–396

Furst S, Gyires K, Knoll J (1988) Analgesic profile of rimazolium as compared to different classes of pain killers. Drug Res 4:552–557

Ghosh MN (1984) Fundamental of Experimental Pharmacology, vol 2, Toxicity studies. Scientific Book Agency, Calcutta, pp 153–158

Harborne JB (1998) Phytochemical methods. A guide to modern techniques of plant analysis, 3rd edn. Chapman and Hall Int. Ed, New York

Jatav V, Mishra P, Kashaw S, Stables JP (2008) CNS depressant and anticonvulsant activities of some novel 3-[5-substituted 1,3,4-thiadiazole-2-yl]-2-styryl quinazoline-4(3H)-ones. Eur J Med Chem 43:1945–1954

Jayaprakasha GK, Selvi T, Sakariah KK (2003) Antibacterial and antioxidant activities of grape (Vitis vinisfera) seed extracts. Food Res Int 36:117–122

Kabuki T, Nakajima H, Arai M, Ueda S, Kuwabara Y, Dosako S (2000) Characterization of novel antimicrobial compounds from mango (Mangifera indica L) kernel seeds. Food Chem 71:61–66

Klassen CD (1991) Principles of toxicology. In: Gilman AG, Tall TW, Nies AS, Taylor P (eds) Pharmacological Basis of Therapeutics. McGraw Hill, Berlin

Kokate CK (2001) Pharmacognosy, 16th edn. Nirali Prakasham, Mumbai

Leong LP, Shui G (2002) An investigation of antioxidant capacity of fruits in Singapore markets. Food Chem 76:69–75

Lye TT, Laksmi LDS, Maspol P, Yong SK (1987) Commercial rambutan cultivars in ASEAN. In: Lam PF, Kosiyachinda S (eds) Fruit Development, Post harvest Physiology and Marketing in ASEAN, Rambutan. ASEAN Food Handling Bureau, Kuala Lumpur

Mongkolsirikieat SP (1989) Hypochloesterolemic effect of Rambhutan, Nephelium lappaceum supplementation in Thai Adults. Nutr Rep Int 39:797–804

Morton JF (1987) Rambutan. In: Morton JF (ed) Fruits of warm climates. Julia F Morton, Miami, FL, pp 262–265

Natarajan D, Britto SJ, Srinivasan K, Nagamurugan N, Mohanasundari C, Perumal G (2005) Anti-bacterial activity of Euphorbia fusiformis a rare medicinal herb. J Ethnopharmacol 102:123–126

Okonogi S, Duangrat C, Anuchapreeda S, Tachakittirungrod S, Chowwanapoonpohn S (2007) Comparison of antioxidant capacities and cytotoxicities of certain fruit peels. Food Chem 103:839–846

Onaivi ES, Maguiri PA, Tsai NF, Davies MF, Locu GH (1992) Comparison of behavioral and central BDZ binding profile in three rat lines. Pharmacol Biochem Behav 43:825–831

Ong Peter KC, Terry EA, Edward HL (1988) Characterization of Volatiles in Rambutan Fruit (Nephelium lappaceum L.). J Agric Food Chem 46:611–615

Penna C, Marino S, Vivot E, Cruanes MC, Munoz JD, Cruanes J, Ferraro G (2001) Antimicrobial activity of Argentine plants used in the treatment of infectious diseases: isolation of active compounds from Sebastiania brasiliensis. J Ethnopharmacol 77:37–40

Perez GRM, Perez LJA, Garcia DLM, Sossa MH (1998) Neuropharmacological activity of Solanum nigrum fruit. J Ethnopharmacol 62:43–48

Ragasa CY, De Luna RD, Cruz WC Jr, Rideout JA (2005) Monoterpene lactones from the seeds of Nephelium lappaceum. J Nat Prod 68:1394–1396

Thakur VD, Mengi SA (2005) Neuropharmacological profile of Eclipta Alba L. Hassk. J Ethnopharmacol 102:23–31

Thitilertdecha N, Teerawutgulrag A, Rakariyatham N (2008) Antioxidant and antibacterial activities of Nephelium lappaceum L. extracts. Food Sci Technol 20:1–7

Tindall HD (1994) Rambutan cultivation. FAO Plant Production and Protection Paper 121. Food and Agriculture Organisation of the United Nation, p 163

Uma P, Cheng HM, Theanmalar M, Thavamanithevi LL, Teng RAK (2008) Rind of the rambutan, Nephelium lappaceum, a potential source of natural antioxidants. Food Chem 109:54–63

Van Welzen PC, Lamb A, Wong WWW (1988) Edible Sapindaceae in Sabah. Nat Malays 13:10–25

Zhou L, Li D, Wang J, Liu Y, Wu J (2007) Antibacterial phenolic compounds from the spines of Gleditsia sinensis Lam. Nat Prod Res 21:283–291
About this article
Cite this article
Rajasekaran, A., Ganesan, S., Kamini, N. et al. Anti-nociceptive, CNS, antibacterial and antifungal activities of methanol seed extracts of Nephelium lappaceum L . Orient Pharm Exp Med 13, 149–157 (2013). https://doi.org/10.1007/s13596-012-0095-x
Received:

Accepted:

Published:

Issue Date:
Keywords
Nephelium lappaceum

Anti-nociceptive

Locomotor

Antibacterial and Antifungal activity