Abstract
Soil microbes play major agricultural functions such as the transformation of soil organic matter into plant fertilizers. The effects of agricultural practices on soil microbes at the scale of plots, from meters to hectare, are well documented. However, the impact at soil microscale, from micrometers to millimeters, is much less known. Therefore, we studied bacterial community density and diversity at microscale in crop soil under grassland, tillage, and no tillage. We fractionated macroaggregates, from 2,000 to 250 μm and from 250 to 63 μm; microaggregates, from 63–20 μm and 20–2 μm; and clay particles, lower than 2 μm. We measured the bacterial density and diversity by real-time PCR and 454-pyrosequencing of 16S rRNA genes of soil DNA, respectively. Results show that bacterial density and diversity were heterogeneous among size aggregates. Tillage decreased bacterial density from 22 to 74 %, and diversity from 4 to 11 %, and changed taxonomic groups in micro- and macroaggregates. This change led to the homogenization of bacterial communities and is explained by a higher protection of microaggregates. As a consequence, microaggregates contained similar bacterial communities whatever the land management is, whereas strong differences were observed between communities inhabiting macroaggregates. These findings demonstrate that bacterial diversity in microaggregates was mainly controlled by historical contingency, whereas bacterial communities in macroaggregates are shaped by contemporary perturbations. Our findings thus revealed unprecedented insights of the effect of agriculture on soil microbes. Potential applications include using crop management options that preserve macroaggregate structure to promote soil heterogeneity and therefore microbial diversity.
Access options
Buy single article
Instant access to the full article PDF.
USD 39.95
Price includes VAT (USA)
Tax calculation will be finalised during checkout.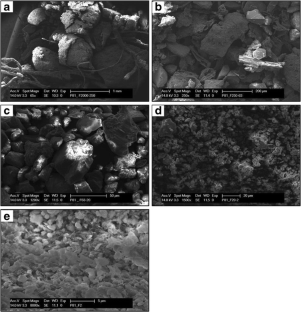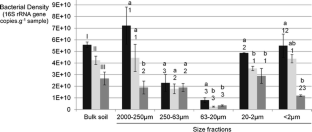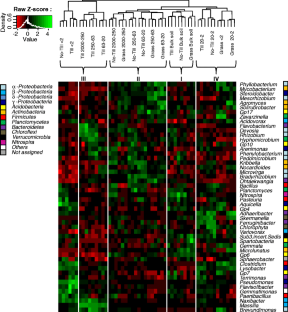 References
Bastian F, Bouziri L, Nicolardot B, Ranjard L (2009) Impact of wheat straw decomposition on successional patterns of soil microbial community structure. Soil Biol Biochem 41(2):262–275. doi:10.1016/j.soilbio.2008.10.024

Bernard L, Mougel C, Maron P-A, Nowak V, Lévêque J, Henault (2007) Dynamics and identification of soil microbial populations actively assimilating carbon from 13C-labelled wheat residue as estimated by DNA- and RNA-SIP techniques. Environ Microbiol 9(3):752–764. doi:10.1111/j.1462-2920.2006.01197.x

Chotte J, Schwartzmann A, Bally R, Jocteur Monrozier L (2002) Changes in bacterial communities and Azospirillum diversity in soil fractions of a tropical soil under 3 or 19 years of natural fallow. Soil Biol Biochem 34:1083–1092

Davinic M, Fultz LM, Acosta-Martinez V, Calderón FJ, Cox SB, Dowd SE et al (2012) Pyrosequencing and mid-infrared spectroscopy reveal distinct aggregate stratification of soil bacterial communities and organic matter composition. Soil Biol Biochem 46:63–72. doi:10.1016/j.soilbio.2011.11.012

Delmont TO, Robe P, Cecillon S, Clark IM, Constancias F, Simonet P et al (2011) Accessing microbial diversity for soil metagenomic studies. Appl Environ Microbiol 77(4):1315–1324. doi:10.1128/AEM.01526-10

Dequiedt S, Saby NPA, Lelievre M, Jolivet C, Thioulouse J, Toutain B et al (2011) Biogeographical patterns of soil molecular microbial biomass as influenced by soil characteristics and management. Glob Ecol Biogeogr 20(4):641–652. doi:10.1111/j.1466-8238.2010.00628.x

Fierer N, Jackson RB (2006) The diversity and biogeography of soil bacterial communities. Proc Natl Acad Sci U S A 103(3):626–631. doi:10.1073/pnas.0507535103

Fierer N, Bradford MA, Jackson RB (2007) Toward an ecological classification of soil bacteria. Ecology 88(6):1354–1418

Giller KE, Witter E, Mcgrath SP (1998) Toxicity of heavy metals to microorganisms and microbial processes in agricultural soils: a review. Soil Biol Biochem 30(10–11):1389–1414. doi:10.1016/S0038-0717(97)00270-8

Hol WHG, de Boer W, Termorshuizen AJ, Meyer KM, Schneider JHM, van Dam NM et al (2010) Reduction of rare soil microbes modifies plant-herbivore interactions. Ecol Lett 13(3):292–301. doi:10.1111/j.1461-0248.2009.01424.x

Knight R, Maxwell P, Birmingham A, Carnes J, Caporaso JG et al (2007) PyCogent: a toolkit for making sense from sequence. Genome Biol 8(8):R171

Lienhard P, Terrat S, Prévost-Bouré NC, Nowak V, Régnier T, Sayphoummie S et al (2013) Pyrosequencing evidences the impact of cropping on soil bacterial and fungal diversity in Laos tropical grassland. Agron Sustain Dev. doi:10.1007/s13593-013-0162-9

Lozupone C, Knight R (2005) UniFrac: a new phylogenetic method for comparing microbial communities. Appl Environ Microbiol 71(12):8228–8235. doi:10.1128/AEM.71.12.8228

Maron P-A, Mougel C, Ranjard L (2011) Soil microbial diversity: methodological strategy, spatial overview and functional interest. C R Biol 334:403–414

Martiny JBH, Bohannan BJM, Brown JH, Colwell RK, Fuhrman J, Green JL et al (2006) Microbial biogeography: putting microorganisms on the map. Nat Rev Microbiol 4(2):102–112. doi:10.1038/nrmicro1341

Mummey DL, Holben W, Six J, Stahl P (2006) Spatial stratification of soil bacterial populations in aggregates of diverse soils. Microb Ecol 51(3):404–411. doi:10.1007/s00248-006-9020-5

Naether A, Foesel B, Naegele V, Wüst K, Weinert J, Bonkowski M et al (2012) Environmental factors affect acidobacterial communities below the subgroup level in grassland and forest soils. Appl Environ Microbiol 78:7398–7406

Nunan N, Wu K, Young IM, Crawford JW, Ritz K (2003) Spatial distribution of bacterial communities and their relationships with the micro-architecture of soil. FEMS Microbiol Ecol 44(2):203–215. doi:10.1016/S0168-6496(03)00027-8

Olchin GP, Ogle S, Frey SD, Filley TR, Paustian K, Six J (2008) Residue carbon stabilization in soil aggregates of no-till and tillage management of dryland cropping systems. Soil Sci Soc Am J 72(2):507. doi:10.2136/sssaj2006.0417

Oorts K, Bossuyt H, Labreuche J, Merckx R, Nicolardot B (2007) Carbon and nitrogen stocks in relation to organic matter fractions, aggregation and pore size distribution in no-tillage and conventional tillage in northern France. Eur J Soil Sci 58(1):248–259. doi:10.1111/j.1365-2389.2006.00832.x

Plassart P, Tedersoo L, Thomson B, Griffiths R, Dequiedt S, Lelievre M et al (2012) Evaluation of the ISO standard 11063 DNA extraction procedure for assessing soil microbial abundance and community structure. PLoS One 7(9):e44279

Prosser JI, Bohannan BJM, Curtis TP, Ellis RJ, Firestone MK, Freckleton RP et al (2007) The role of ecological theory in microbial ecology. Nat Rev Microbiol 5(5):384–392. doi:10.1038/nrmicro1643

Puget P, Chenu C, Balesdent J (2000) Dynamics of soil organic matter associated with particle‐size fractions of water‐stable aggregates. Eur J Soil Sci 51:595–605

Quast C, Pruesse E, Yilmaz P, Gerken J, Schweer T, Yarza P et al (2013) The SILVA ribosomal RNA gene database project: improved data processing and web-based tools. Nucleic Acids Res 41(Database issue):D590–D596. doi:10.1093/nar/gks1219

Ranjard L, Richaume A (2001) Quantitative and qualitative microscale distribution of bacteria in soil. Res Microbiol 152(8):707–716

Ranjard L, Poly F, Combrisson J, Richaume A, Gourbiere F, Thioulouse J, Nazaret S (2000) Heterogeneous cell density and genetic structure of bacterial pools associated with various soil microenvironments as determined by enumeration and DNA fingerprinting approach (RISA). Microb Ecol 39(4):263–272. doi:10.1007/s002480000032

Ruamps LS, Nunan N, Chenu C (2010) Microbial biogeography at the soil pore scale. Soil Biol Biochem 43(2):280–286. doi:10.1016/j.soilbio.2010.10.010

Six J, Bossuyt H, Degryze S, Denef K (2004) A history of research on the link between (micro) aggregates, soil biota, and soil organic matter dynamics. Soil Tillage Res 79(1):7–31. doi:10.1016/j.still.2004.03.008

Terrat S, Christen R, Dequiedt S, Lelièvre M, Nowak V, Regnier T et al (2012) Molecular biomass and MetaTaxogenomic assessment of soil microbial communities as influenced by soil DNA extraction procedure. Microb Biotechnol 5(1):135–141. doi:10.1111/j.1751-7915.2011.00307.x

Tighe SW, de Lajudie P, Dipietro K, Lindström K, Nick G, Jarvis BD (2000) Analysis of cellular fatty acids and phenotypic relationships of Agrobacterium, Bradyrhizobium, Mesorhizobium, Rhizobium and Sinorhizobium species using the Sherlock Microbial Identification System. Int J Syst Evol Microbiol 50(2):787–801

Trujillo M, Willems A, Abril A, Planchuelo A, Rivas R, Ludena D et al (2005) Nodulation of Lupinus albus by Strains of Ochrobactrum lupini sp nov. Appl Environ Microbiol 71:1318–1327. doi:10.1128/AEM.71.3.1318

Vos M, Wolf AB, Jennings SJ, Kowalchuk GA (2013) Micro-scale determinants of bacterial diversity in soil. FEMS Microbiol Rev. doi:10.1111/1574-6976.12023

Yachi S, Loreau M (1999) Biodiversity and ecosystem productivity in a fluctuating environment: the insurance hypothesis. Proc Natl Acad Sci U S A 96(February):1463–1468

Zinger L, Lejon DPH, Baptist F, Bouasria A, Aubert S, Geremia RA, Choler P (2011) Contrasting diversity patterns of crenarchaeal, bacterial and fungal soil communities in an alpine landscape. PloS One 6(5):e19950. doi:10.1371/journal.pone.0019950
Acknowledgments
This work, through the involvement of technical facilities of the GenoSol platform of the infrastructure ANAEE-Services, received a grant from the French State through the National Agency for Research under the program "Investments for the Future" (reference ANR-11-INBS-0001), as well as grant from the Regional Council of Burgundy. We would like to thank the farmers of Fénay for providing us agricultural practices and for allowing us to perform soil sampling on their fields. Thanks are also extended to D Warwick for comments to the manuscript.
About this article
Cite this article
Constancias, F., Prévost-Bouré, N.C., Terrat, S. et al. Microscale evidence for a high decrease of soil bacterial density and diversity by cropping. Agron. Sustain. Dev. 34, 831–840 (2014). https://doi.org/10.1007/s13593-013-0204-3
Accepted:

Published:

Issue Date:
Keywords
Bacterial diversity

Soil microscale

Soil disturbance

Agricultural practices

Microbial habitat