Abstract
Environmental DNA (eDNA) methods and technologies are increasingly being explored and applied in research studies and environmental monitoring. Although eDNA has some limitations, there is the potential for major advantages to using this method within a regulatory context for characterizing and assessing species, populations, communities, and whole ecosystems. This commentary explores some of the challenges and solutions to acceptance of eDNA methods by regulators and regulated communities as an option for environmental monitoring. Increased collaborative eDNA forums and eDNA studies among researchers, regulators, applied ecologists, and regulated communities would help delineate the benefits, limitations, and appropriate applications of eDNA methods. This could facilitate development of best practices and industry standards which could, in turn, lead to acceptance by regulators and regulated communities. Finally, opportunities for applying eDNA to complement or even improve conventional monitoring methods are illustrated using three examples of regulatory environmental monitoring studies for protecting species at risk.
Access options
Buy single article
Instant access to the full article PDF.
USD 39.95
Price excludes VAT (USA)
Tax calculation will be finalised during checkout.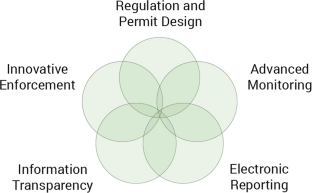 References
Atlantic Canada Environmental DNA Workshop Report (2019) Workshop hosted by Fisheries and Oceans Canada, Oceans North and Nova Scotia Salmon Association. September, 2019

Beng KC, Corlett RT (2020) Applications of environmental DNA (eDNA) in ecology and conservation: opportunities, challenges and prospects. Biodivers Conserv 29:2089–2121. https://doi.org/10.1007/s10531-020-01980-0

Darling J (2019) How to learn to stop worrying and love eDNA monitoring. Aquat Ecosyst Health Manag 22(4):440–451. https://doi.org/10.1080/14634988.2019.1682912

Darling JA, Mahon AR (2011) From molecules to management: adopting DNA-based methods for monitoring biological invasions in aquatic environments. Environ Res 111(7):978–988. https://doi.org/10.1016/j.envres.2011.02.001

DNAqua-Net (2017) DNAqua-Net COST Action Kick-Off conference. Digital Abstract Book (EU COST Action CA15219), http://dnaqua.net/wp-content/uploads/2017/03/AbstractBook_DNAqua-Net_Conference.pdf

EPRI (Electric Power Research Institute, Inc.) (2018) Important considerations for the use of environmental DNA in the electric power industry. Report Number: 3002013775. https://www.epri.com/#/pages/product/000000003002013775/?lang=en-US

Gasparini L, Crookes S, Prosser RS, Hanner R (2020) Detection of freshwater mussels (Unionidae) using environmental DNA in riverine systems. Environmental DNA 2:321–329. https://doi.org/10.1002/end3.71

Georges A, Hone LJ, Norris RH (2008) Applied ecology. In: Encyclopedia of ecology. Eds. S. E. Jørgensen and B. D. Fath. Pg 227–232. https://doi.org/10.1016/B978-008045405-4.00848-X

Goldberg CS, Strickler KM, Fremier AK (2018) Degradation and dispersion limit environmental DNA detection of rare amphibians in wetlands: increasing efficacy of sampling designs. Sci Total Environ 633:695–703. https://doi.org/10.1016/j.scitotenv.2018.02.295

Goldberg CS, Strickler KM, Pilliod DS (2015) Moving environmental DNA methods from concept to practice for monitoring aquatic macroorganisms. Biol Conserv 183:1–3. https://doi.org/10.1016/j.biocon.2014.11.040

Goldberg CS, Sepulveda A, Ray A, Baumgardt J, Waits LP (2013) Environmental DNA as a new method for early detection of New Zealand mudsnails (Potamopyrgus antipodarum). Freshw Sci, 32, 792–800. https:// doi: https://doi.org/10.1899/13-046.1

Helbing CC, Hobbs J (2019) Environmental DNA standardization needs for fish and wildlife population assessments and monitoring. Canadian Standards Association:1–41

Hering D, Borja A, Jones JI, Pont D, Boets P, Bouchez A, Bruce K, Drakare S, Hänfling B, Kahlert M, Leese F, Meissner K, Mergen P, Reyjol Y, Segurado P, Vogler A, Kelly M (2018) Implementation options for DNA-based identification into ecological status assessment under the European Water Framework Directive. Water Res 138:192–205. https://doi.org/10.1016/j.watres.2018.03.003

Hobbs J, Round JM, Allison MJ, Helbing CC (2019) Expansion of the known distribution of the coastal tailed frog, Ascaphus truei, in British Columbia, Canada, using robust eDNA detection methods. PLoS One 14(3):1–16. https://doi.org/10.1371/journal.pone.0213849

IPBES (2019) Summary for policymakers of the global assessment report on biodiversity and ecosystem services of the Intergovernmental Science-Policy Platform on Biodiversity and Ecosystem Services. Díaz S, Settele J, Brondízio ES, Ngo HT, Guèze M, Agard J, Arneth A, Balvanera P, Brauman KA, Butchart SHM, Chan KMA, Garibaldi LA, Ichii K, Liu J, Subramanian SM, Midgley GF, Miloslavich P, Molnár Z, Obura D, Pfaff A, Polasky S, Purvis A, Razzaque J, Reyers B, Chowdhury RR, Shin YJ, Visseren-Hamakers IJ, Willis KJ, Zayas CN (eds.). IPBES secretariat, Bonn, Germany. 56 pages. https://doi.org/10.5281/zenodo.3553579

Kelly RP, Port JA, Yamahara KM, Martone RG, Lowell N, Thomsen PF, Mach ME, Bennett M, Prahler E, Caldwell MR, Crowder LB (2014) Harnessing DNA to improve environmental management. ScienceMag. 344(6191):1455–1456. https://doi.org/10.1126/science.1251156

Loeza-Quintana T, Abbott CL, Heath DD, Bernatchez L, Hanner RH (2020) Pathway to Increase Standards and Competency of eDNA Surveys (PISCeS) - advancing collaboration and standardization efforts in the field of eDNA. Environmental DNA 2(3):255–260. https://doi.org/10.1002/edn3.112

Lortie CJ, Owen M (2020) Ten simple rules to facilitate evidence implementation in the environmental sciences. FACETS 5:642–650. https://doi.org/10.1139/facets-2020-0021

Mackie G, Morris TJ, Ming D (2008) Protocol for the detection and relocation of freshwater mussel species at risk in Ontario-Great Lakes Area (OGLA). Can Manuscr Rep Fish Aquat Sci 2790:1–58

Mergen P, Meissner K, Hering D, Leese F, Bouchez A, Weigand A, Kueckmann S (2018) DNAqua-Net or how to navigate on the stormy waters of standards and legislations. Biodiversity Information Science and Standards 2:e25953. https://doi.org/10.3897/biss.2.25953

Ontario Drainage Act (1990) Government of Ontario, e-Laws. Queen's Printer for Ontario, 2012–2020. https://www.ontario.ca/laws/statute/90d17

Ontario Endangered Species Act (2007) Government of Ontario, e-Laws. Queen's Printer for Ontario, 2012–2020. https://www.ontario.ca/laws/statute/07e06

Pawlowski J, Kelly-Quinn M, Altermatt F, Apothéloz-Perret-Gentil L, Beja P, Boggero A, Borja A, Bouchez A, Cordier T, Domaizon I, Feio MJ, Filipe AF, Fornaroli R, Graf W, Herder J, van der Hoorn B, Iwan Jones J, Sagova-Mareckova M, Moritz C, Barquín J, Piggott JJ, Pinna M, Rimet F, Rinkevich B, Sousa-Santos C, Specchia V, Trobajo R, Vasselon V, Vitecek S, Zimmerman J, Weigand A, Leese F, Kahlert M (2018) The future of biotic indices in the ecogenomic era: integrating (e)DNA metabarcoding in biological assessment of aquatic ecosystems. Sci Total Environ 637–638:1295–1310. https://doi.org/10.1016/j.scitotenv.2018.05.002

PISCeS (2018) Pathway to Increase Standards and Competency of eDNA Surveys (PISCeS), Workshop proceedings. University of Guelph, Guelph, Ontario, Canada. October 11–12, 2018. www.uoguelph.ca/ib/sites/uoguelph.ca.ib/files/public/2018_10_11_PISCeS_Abstracts.pdf

Taberlet P, Bonin A, Zinger L, Coissac E (2018) Environmental DNA for biodiversity research and monitoring. Oxford University Press, Oxford, United Kingdom, 253 pages

Tarof S, et al. (accepted). Environmental DNA bioassays corroborate field data for detection of overwintering species at risk Blanding's turtles (Emydoidea blandingii). Genome. Accepted and awaiting publication

US EPA (2019) United States Environmental Protection Agency, Next generation compliance. Accessed October 2019. https://www.epa.gov/compliance/next-generation-compliance

Wilcox TM, Carim KJ, Young MK, McKelvey KS, Franklin TW, Schwartz MK (2018) Comment: the importance of sound methodology in environmental DNA sampling. N Am J Fish Manag 38:592–596. https://doi.org/10.1002/nafm.10055

Zaiko A, Pochon X, Garcia-Vazquez E, Olenin S, Wood SA (2018) Advantages and limitations of environmental DNA/RNA tools for marine biosecurity: management and surveillance of non-indigenous species. Front Mar Sci 5:322. https://doi.org/10.3389/fmars.2018.00322
Acknowledgments
Thank you to Kirkland Lake Gold Ltd. for providing funding support for JMK.
Code availability
Not applicable.
Funding
Kirkland Lake Gold Ltd. provided funding support for JMK.
Ethics declarations
Conflict of interest
The authors declare that they have no conflict of interest.
Ethics approval
Not applicable.
Consent to participate
Not applicable.
Consent for publication
Not applicable.
About this article
Cite this article
Petruniak, J., Bradley, D., Kelly, J.M. et al. Commentary: integrating environmental DNA into applied ecological practice. J Environ Stud Sci 11, 6–11 (2021). https://doi.org/10.1007/s13412-020-00638-1
Accepted:

Published:

Issue Date:

DOI: https://doi.org/10.1007/s13412-020-00638-1
Keywords
eDNA

Environmental monitoring

Biodiversity

Cost-benefit analysis

Industrial development