Abstract
The Long-Term Ecological Research (LTER) Network is a collection of 25 National Science Foundation-funded sites committed to long-term, place-based investigation of the natural world. While activities primarily focus on ecological research, arts and humanities inquiry emerged in 2002 and since then, a substantial body of creative work has been produced at LTER-affiliated sites. These art-humanities-science collaborations parallel a wider trend in universities and non-profits. However, there is little empirical work on the value and effectiveness of this work. After launching a survey in 2013 to assess the values and challenges associated with arts and humanities in the LTER Network (Goralnik et al. 2015), which identified empathy as a meaningful potential outcome of this creative work, we conducted a follow-up analysis to understand the following: the relevance of empathy in the LTER Network; the role of empathy in bridging arts, humanities, and science collaborations; and the capacity of empathy to connect wider audiences both to LTER science and to the natural world. Our research included phone interviews with representatives from 15 LTER sites and an audience perception survey at an LTER-hosted art show. We found that arts-humanities-science collaborations have great potential to catalyze relationships between scholars, the public, and the natural world; cultivate inspiration and empathy for the natural world; and spark awareness shifts that can enable pro-environmental behavior. Our research demonstrates the potential for art-humanities-science collaborations to facilitate conservation attitudes and action in the Network and beyond.
Access options
Buy single article
Instant access to the full article PDF.
USD 39.95
Price excludes VAT (USA)
Tax calculation will be finalised during checkout.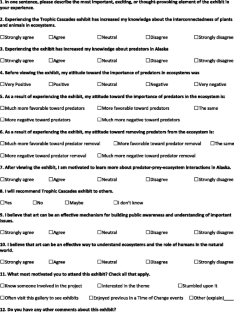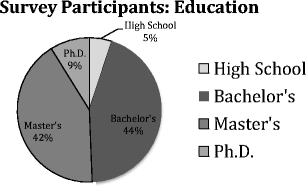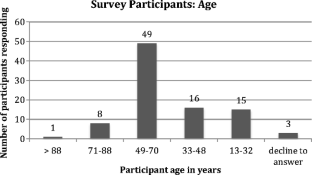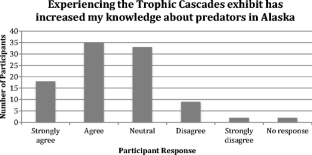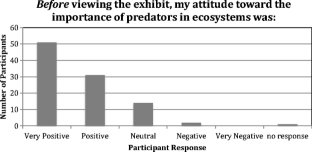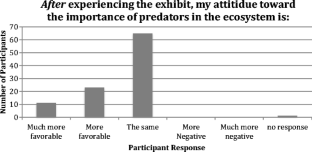 References
Abrams D (1997) The spell of the sensuous. Vintage Books, New York

Agate J (2010) Inspiring awe in the outdoors: a mechanistic and functional analysis. Clemson University, Dissertation

Arends B and Thackara D (Eds) (2003) Experiment: conversations in art and science Wellcome Trust, London

Arksey H (1996) Collecting data through joint interviews. Social Research Update 15. Retrieved from http://sru.soc.surrey.ac.uk/SRU15.html artists-in-labs. Retrieved from http://www.artistsinlabs.ch/en/

Bieler A (2014) Exhibiting climate change: an examination of the thresholds of arts-science collaborations in the context of learning for a sustainable future. York University, Dissertation

Boyatzis RE (1998) Transforming qualitative information: thematic analysis and code development. SAGE Publications, Thousand Oaks

Brodie N, Goodrich C, Swanson F (2016) Forest under story. University of Washington Press, Seattle

Brown CS, Toadvine T (eds) (2003a) Eco-phenomenology: back to the earth itself. SUNY Press, Albany

Brown CS, Toadvine T (2003b) Ecophenomenology: an introduction. In: Brown CS, Toadvine T (eds) Eco-phenomenology: back to the earth itself. SUNY Press, Albany, pp. ix–xxi

Callicott JB (1989) In defense of the land ethic: essays in environmental philosophy. SUNY Press, Albany Cape Farewell Retrieved from http://www.capefarewell.com/

Carson R (1962) Silent Spring. Houghton Mifflin Company, Boston Climarte Retrieved from http://climarte.org/about/

Davis JH (2008) Why our schools need the arts. Teachers College Press, New York

Demaray E (2014) Work samples from the field of art and science collaboration. J Environ Stud Sci 4:183–185

DiCicco-Bloom B, Crabtree BF (2006) The qualitative research interview. Med Educ 40:314–321

Dixon D, Hawkins H, Ingram M (2011a) Blurring the boundaries. Nature 472:417

Dixon D, Straughan E, Hawkins H (2011b) When artists enter the laboratory. Science 331:860

Düzgün SA (2004) Contextualizing the term 'religious experience' in religious discourse. Islam Chritian-Muslim Relat 15(4):497–514

Fleischner TL (2011) The mindfulness of natural history. In: Fleischner TL (ed) The way of natural history. Trinity University Press, San Antonio, pp. 3–15

Flick U (2002) Qualitative research in psychology. Sage, London

Gabrys J, Yusoff K (2012) Arts, sciences and climate change: practices and politics at the threshold. Science as Culture 21(1):1–24. doi:10.1080/09505431.2010.550139

Goralnik L, Nelson MP, Gosnell H, Ryan L (2015) Arts and humanities efforts in the US LTER Network: understanding perceived values and challenges. In: Rozzi R, Chapin FS, Callicott JB, Picket STA, Power ME, Armesto JJ, May Jr RH (eds) Earth stewardship: linking ecology and ethics in theory and practice. Springer, Berlin, pp. 249–268

Gruen L (2009) Attending to nature: empathetic engagement with the more than human world. Ethics Environ 14(2):23–38

Harris AL (2004) Ecological phenomenology. Unpublished manuscript. Available at: http://studylib.net/doc/7856248/ecological-phenomenology---individual.utoronto.ca

Harris C (ed) (1999) Art and innovation: the Xerox PARC artist-in-residence program. MIT Press, Cambridge

Harrison HM, Harrison N (2007) Greenhouse Britain: losing ground, gaining wisdom. Harrison Studio and Associates, Santa Cruz

Hill CE, Knox S, Thompson BJ, Williams EN, Hess SA, Ladany N (2005) Consensual qualitative research: an update. J Couns Psychol 52:196–205

Holm P et al (2013) Collaboration between the natural, social and human sciences in global change research. Environ Sci Pol 28:25–35

Holstein JA, Gubrium JF (1995) The active interview. Sage Publications, Thousand Oaks

Houtman N (2012) Forms from the sea. Terra 8:20–25 Retrieved from http://oregonstate.edu/terra/2012/10/forms-from-the-sea/IHOPE. Retrieved from http://ihopenet.org/about/

Ingram M (2011) Eliciting a response through art. Nat Clim Chang 1:133–134

Jacobson SK, Mcduff MD, Monroe MC (2007) Promoting conservation through the arts: outreach for hearts and minds. Conserv Biol 21(1):7–10

Jeffers CS (2009) Within connections: empathy, mirror neurons, and art education. Art Education 62(1):18–23. doi:10.2307/27696326

Jones P, Selby D, Sterling S (eds) (2010) Sustainability education: perspectives and practice across higher education. Earthscan, London

Kepes G (1972) Arts of the environment. George Braziller, New York

Kimmerer RW (2004) Interview with a watershed. Ecological Reflections website. Retrieved from http://andrewsforest.oregonstate.edu/lter/research/related/writers/wir/kimmerer1.pdf

Knox S, Burkard AW (2009) Qualitative research interviews. Psychother Res 19(4–5):566–575

Leopold A (1949) A Sand County almanac and sketches here and there. Oxford University Press, New York

Lorkowski, J, Kreinovich, V (2015) Why awe makes people more generous: Utility theory can explain recent experiments. University of Texas El Paso Departmental Technical Reports. Paper 927. Retrieved from http://digitalcommons.utep.edu/cs_techrep/927

Louda, SM and Higley, LG (2010) Responsive science: The interplay of theory, observation, and experiment in long-term, place-based research. In Billick, I and Price, MV (eds.), The Ecology of Place. University of Chicago Press, Chicago, pp 303–327 LTER Vision. Retrieved from: https://www.lternet.edu/node/20

Mathews F (1991) The ecological self. Routledge, London

Moore KD (2004) The Pine Island paradox. Milkweed Editions, Minneapolis

Moore KD, Nelson MP (eds) (2010) Moral ground. Trinity University Press, San Antonio

Morris S (2001) Joint and individual interviewing in the context of cancer. Qual Health Res 11(4):553–567

Muchnic, S (2013) Under the microscope. ARTnews (March): 70–75

Nazir, J. (2016). Using phenomenology to conduce environmental education research: experience and issues. The Journal of Environmental Education 0(0): 1–12. doi: 10.1080/00958964.2015.1063473.

Nelson MP (2010) Teaching holism in environmental ethics. Environmental Ethics 32:33–49

Obrist, HU, Vanderlinden, B (eds) (1999) The theater of proof: Catalogue of the Antwerp Laboratorium on the occasion of the Antoine van Dyke exhibition. Open Roomade, Antwerp

Patterson B (2015) Al Gore inspires 'CO2,' an opera; a physicist lectures on climate change with a string quartet. ClimateWire. Retrieved from http://www.eenews.net/stories/1060019537

Piff PK, Feinberg M, Dietze P, Stancato DM, Keltner D (2015) Awe, the small self, and prosocial behavior. J Pers Soc Psychol 108(6):883–899

Plumwood V (1993) Feminism and the mastery of nature. Routledge, London

Polak L, Green J (2015) Using joint interviews to add analytic value. Qual Health Res 9(1):1–11

Ramkissoon H, Weiler B, Smith LDG (2012) Place attachment and pro-environmental behavior in national parks: the development of a conceptual framework. J Sustain Tour 20(2):257–276

Root-Bernstein RS (2003) Sensual chemistry: aesthetics as a motivation for research. HYLE 9:33–50

Smith, R (2015) When scientists and poets study together, the world gets cooler. The Stranger, Seattle. Retrieved from http://www.thestranger.com/books/feature/2015/11/11/23132536/when-scientists-and-poets-study-together-the-world-gets-cooler

Snow CP (1959) The two cultures and the scientific revolution. Cambridge University Press, Cambridge

Swanson FJ, Goodrich C, Moore KD (2008) Bridging boundaries: scientists, creative writers, and the long view of the forest. Front Ecol Environ 6:499–504. doi:10.1890/070076

Sylvan R (1973) Is there a need for a new, an environmental, ethic? Proceedings of the XV World Congress of Philosophy 1:205–210

U.S. Long Term Ecological Research Network (US-LTER) (2007) The decadal plan for LTER: integrative science for society and the environment. LTER Network Office Publication Series No. 24, Albuquerque, New Mexico

Vaismoradi M, Turunen H, Bondas T (2013) Content and thematic analysis: implications for conducting a qualitative descriptive study. Nurs Health Sci 15:398–405

Vucetich JA, Nelson MP (2013) The infirm ethical foundations of conservation. In: Beckoff M (ed) Ignoring nature no more: the case for compassionate conservation. University of Chicago Press, Chicago, pp. 9–25

Walker GJ, Chapman R (2003) Thinking like a park: the effects of sense of place, perspective-taking, and empathy on pro-environmental intentions. J Park Recreat Adm 21(4):71–86

Walsh, PW (2013) Whole-nature: integrating science and ecophenomenology. Thesis, University of Montana

Wattchow B, Brown M (2011) A pedagogy of place: outdoor education for a changing world. Monash University Press, Victoria AU

Wood D (2003) What is eco-phenomenology? In: Brown CS, Toadvine T (eds) Eco-phenomenology: back to the earth itself. SUNY Press, Albany, pp. 211–234

Worster D (1994) Nature's economy: a history of ecological ideas, 2d edn. Cambridge University Press, Cambridge

Yusuf K, Gabrys J (2011) Climate change and the imagination. Wiley Interdiscip Rev Clim Chang 2(4):516–534. doi:10.1002/wcc.117

Zealand, CTW (2007) Decolonizing experiences: an ecophenomenological investigation of the lived-experience of Appalachian Trail thru-hikers. Thesis, University of Waterloo
Acknowledgments
This research was supported by a Long-Term Ecological Research Network (LTER) subaward grant 976021-874U-2 from the University of New Mexico (NSF Prime award #0936498). We obtained approval from the Oregon State University Institutional Review Board (project #5827). The authors acknowledge support from the HJ Andrews LTER program, funded by the National Science Foundation's Long-Term Ecological Research Program (DEB 0823380), as well as LTER colleague Fred Swanson. Thanks, also, to Elyse Richman for transcription assistance.
About this article
Cite this article
Goralnik, L., Nelson, M.P., Gosnell, H. et al. Arts and humanities inquiry in the Long-Term Ecological Research Network: empathy, relationships, and interdisciplinary collaborations. J Environ Stud Sci 7, 361–373 (2017). https://doi.org/10.1007/s13412-016-0415-4
Published:

Issue Date:

DOI: https://doi.org/10.1007/s13412-016-0415-4
Keywords