Abstract
Potential development of shale gas presents a complicated and controversial education problem. Research on human learning and our own experiences as educators support the conclusion that traditional, disciplinary-focused educational experiences are insufficient due to the nature of the concepts necessary for understanding the development of shale gas within the energy system as a complex, contextualized phenomenon. Educators engaging in communicating complex phenomena such as shale gas development can also increase sophistication of learner understanding by taking into account the sociocultural and psychological mechanisms that shape one's understanding of the change processes at work. We therefore review an emerging body of research showing that nurturing environmental literacy requires more than the clear explication of evidence, and instead requires interrogating one's existing worldview and comparing alternative options for action, as opposed to analyzing energy options in isolation. We then apply the results of this research to the challenging task of creating meaningful learning experiences and engagement with complex issues such as emerging energy systems and shale gas development in particular.
This is a preview of subscription content, log in to check access.
Access options
Buy single article
Instant access to the full article PDF.
US$ 39.95
Price includes VAT for USA
Subscribe to journal
Immediate online access to all issues from 2019. Subscription will auto renew annually.
US$ 99
This is the net price. Taxes to be calculated in checkout.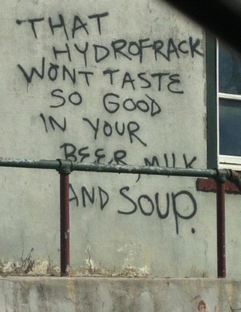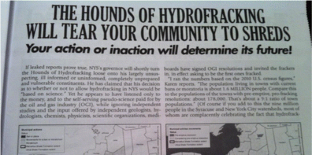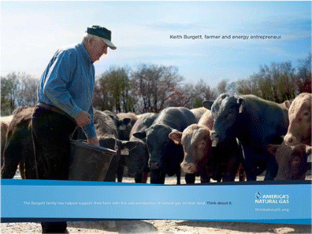 Notes
1.

While many at the poles of this polarizing issue may see it in simple terms, little is simple about it, including the terminology we use to communicate. In the vernacular, horizontal high-volume, slickwater hydraulic fracturing is commonly referred to as simply "fracking," or "hydrofracking." While acknowledging this colloquial language, we primarily use other labels in this article. Fracking, hydrofracking, or hydraulic fracturing all refer to the same single process in the suite of technologies that is rapidly changing energy production in the USA. This refers to using fluids at high pressure to fracture rocks allowing gas or oil to flow through these cracks. Such technology has been around for decades. The fact that drilling can be done horizontally is also not terribly new, but putting them together and using millions of gallons of chemically treated water to do the fracturing is considerably newer. The technology of horizontal high-volume, slickwater hydraulic fracturing is one of several unconventional energy production methods that have increased substantially in use in the last few decades. It was no easy task to select a label that concisely conveys the range of unconventional energy development technologies in question. Recognizing there is no perfect solution, we primarily use "shale gas development" in this paper.

2.

We also are familiar with research specifically targeting informal educators including Surrounded by Science: Learning Science in Informal Environments (Fenichel and Schweingruber 2009) and Learning Science in Informal Environments: People, Places, and Pursuits (National Research Council 2009). This work complements the research cited above.

3.

A third recommendation involves assessing metacognitive competence in particular subject areas. Detailing the implications of this recommendation is beyond the aim of this article. However, we recommend A Private Universe: Minds of Our Own (Sadler et al. 2003) for more on this dimension of human learning.

4.

This "situating" phenomenon has different names depending on the body of literature wrestling with the concept, and can be referred to as one's lifeworld (Habermas 1984; Lim and Barton 2006), positionality (Holland et al. 2001), habitus (Bourdieu 1977), identity (Crompton and Kasser 2009; Gee 2000), or worldview (Kahan and Braman 2006), to name a few examples across diverse fields of study. While the different names indicate that these are not all precisely the same thing, they are labels for closely related phenomena.

5.

6.

In presentations and materials related to the Marcellus Shale, the Museum of the Earth uses the following statement regarding bias:

In our outreach related to the Marcellus Shale, the Museum of the Earth will not take a position supporting or opposing drilling in the Marcellus Shale. A fundamental goal of our work is to provide evidence-based information and to build understanding of the science related to the Shale, the extraction techniques employed in gas recovery from the Shale, and associated environmental impacts. Project partners also help nurture understandings of the economic and cultural impacts of decisions related to Marcellus Shale development. We strive to do this work with as little bias as possible.

More information about our Marcellus Shale outreach efforts can be found here: http://www.museumoftheearth.org/

7.

8.

9.

10.

See Pachirat (2011) for an example of how this phenomenon manifests in the meat industry.

11.
References
Agrawal A (2005) Environmentality: technologies of government and the making of subjects. Duke University, Durham

Alley RB (2012) Earth: the operators' manual. PBS. http://earththeoperatorsmanual.com/. Accessed 22 Aug 2013

America's Natural Gas Alliance (2012) Think About It campaign advertisement. http://anga.us/advertising/print-ads#.UafF9WTEpOE. Accessed 30 May 2013

Berry W (2001) Life is a miracle: an essay against modern superstition. Counterpoint, New York

Boudet H, Clarke CE, Bugden D, Maibach E, Roser-Renouf R, Leiserowitz A (2013) "Fracking" controversy and communication: using national survey data to understand public perceptions of hydraulic fracturing. Energy Policy. doi:10.1016/j.enpol.2013.10.017i

Bourdieu P (1977) Outline of a theory of practice. Cambridge University, Cambridge

Bransford J (2000) How people learn: brain, mind, experience, and school. National Academy, Washington

Caiazzo F, Ashok A, Waitz IA, Yim SHL, Barrett SRH (2013) Air pollution and early deaths in the United States. Part I: quantifying the impact of major sectors in 2005. Atmos Environ 79:198–208. doi:10.1016/j.atmosenv.2013.05.081

Clarke CE, Boudet HS, Bugden D (2013) Fracking in the American mind: Americans' views on hydraulic fracturing in September, 2012. Yale University and George Mason University. New Haven. http://www.climatechangecommunication.org/reports. Accessed 29 May 2013

College Board. (2012) AP examination volume changes (2002–2012) [Data file]. http://media.collegeboard.com/digitalServices/pdf/research/2012_exam_volume_change.pdf. Accessed 30 Oct 2012

Crompton T, Kasser T (2009) Meeting environmental challenges: the role of human identity. Green Books Ltd, Surrey, UK

Dodds W (2008) Humanity's footprint: momentum, impact, and our global environment. Columbia University, New York

Donovan MS, Bransford JD, Pellegrino JW (eds) (1999) How people learn: bridging research and practice. National Academies, Washington

Duggan-Haas D, Ross RM, Allmon WD, w/Cronin KE, Smrecak, TA, Perry S (2013) The science beneath the surface: a very short guide to the Marcellus Shale. Paleontological Research Institution (Special Publication 43): Ithaca, New York

Eidelman S, Crandall CS (2012) Bias in favor of the status quo. Soc Personal Psychol Compass 6(3):270–281. doi:10.1111/j.1751-9004.2012.00427.x

Fenichel M, Schweingruber HA (2009) Surrounded by science: learning science in informal environments. National Academies, Washington

Foucault M (1977) Discipline and punish: the birth of the prison (1st American ed.). Pantheon Books, New York

Freire P (1993/1970) Pedagogy of the oppressed (Rev. ed.). Continuum, New York

Fu JHY, Morris MW, Lee SL, Chao M, Chiu CY, Hong YY (2007) Epistemic motives and cultural conformity: need for closure, culture, and context as determinants of conflict judgments. J Pers Soc Psychol 92(2):191–207. doi:10.1037/0022-3514.92.2.191

Gee JP (2000) Identity as an analytic lens for research in education. Rev Res Educ 25(1):99–125

Gruenewald D (2003) The best of both worlds: a critical pedagogy of place. Educ Res 32(4):3–12

Gruenewald DA, Smith GA (2008) Place-based education in the global age: local diversity. Erlbaum, New York

Habermas J (1984) The theory of communicative action: Vol. 1. Reason and the rationalization of society. Beacon, Boston

Henderson J (2014) Out of sight, out of mind: on global connection, environmental discourses and the emerging field of sustainability education. Cult Stud of Sci Ed (in press)

Holland D, Lachicotte W, Skinner D, Cain C (2001) Identity and agency in cultural worlds. Harvard University, Cambridge

Howarth RW, Santoro R, Ingraffea A (2011) Methane and the greenhouse-gas footprint of natural gas from shale formations. Clim Chang 106(4):679–690. doi:10.1007/s10584-011-0061-5

Hursh D, Henderson J (2011) Contesting global neoliberalism and creating alternative futures. Disc: Stud Cult Pol Ed 32(2):171–185. doi:10.1080/01596306.2011.562665

Johnson AG (2008) The forest and the trees: sociology as life, practice, and promise. Temple University, Philadelphia

Kahan DM, Braman D (2006) Cultural cognition and public policy. Yale Law Pol Rev 24(1):149–172

Kahan DM, Braman D, Gastil J, Slovic P, Mertz CK (2007) Culture and identity–protective cognition: explaining the white–male effect in risk perception. J Empir Leg Stud 4(3):465–505. doi:10.1111/j.1740-1461.2007.00097.x

Kahan DM, Peters E, Wittlin M, Slovic P, Ouellette LL, Braman D, Mandel G (2012) The polarizing impact of science literacy and numeracy on perceived climate change risks. Nat Clim Chang 2(10):732–735. doi:10.1038/nclimate1547

Kahneman D (2011) Thinking, fast and slow. Farrar, Straus and Giroux, New York

Kahneman D, Knetsch JL, Thaler RH (1991) Anomalies: the endowment effect, loss aversion, and status quo bias. J Econ Perspect 5(1):193–206

Klemow KM (2012) Science and energy policy: leave the cherries alone. Front Ecol Environ 10(3):115

Lewandowsky S, Ecker UK, Seifert CM, Schwarz N, Cook J (2012) Misinformation and its correction: continued influence and successful debiasing. Psych Sci Pub Int 13:106–131. doi:10.1177/1529100612451018

Lim M, Barton AC (2006) Science learning and a sense of place in a urban middle school. Cult Stud Sci Educ 1(1):107–142. doi:10.1007/s11422-005-9002-9

Martina CA, Hursh D, Markowitz D (2009) Contradictions in educational policy: implementing integrated problem–based environmental health curriculum in a high stakes environment. Environ Educ Res 15(3):279–297

Martinez DM, Ebenhack BW (2008) Understanding the role of energy consumption in human development through the use of saturation phenomena. Energ Policy 36(4):1430–1435. doi:10.1016/j.enpol.2007.12.016

May C, Finch T (2009) Implementing, embedding, and integrating practices: an outline of normalization process theory. Sociology 43(3):535–554. doi:10.1177/0038038509103208

McCright AM, Dunlap RE (2011) Cool dudes: the denial of climate change among conservative white males in the United States. Glob Environ Chang 21(4):1163–1172. doi:10.1016/j.gloenvcha.2011.06.003

McGraw S (2011) The end of country. Random House, New York

McKenzie M (2012) Education for y'all: global neoliberalism and the case for a politics of scale in sustainability education policy. Pol Fut Ed 10(2):165–177. doi:10.2304/pfie.2012.10.2.165

Murray Li T (2007) The will to improve: governmentality, development, and the practice of politics. Duke University, Durham

National Research Council (2007) Environmental impacts of wind-energy projects. National Academies, Washington

National Research Council (2009) Learning science in informal environments: people, places, and pursuits. National Academies, Washington

Oakeshott M (1962) On being conservative. In: Oakeshott M (ed) Rationalism in politics and other essays. Methuen, London, pp 168–196

Oreskes N, Conway EM (2010) Merchants of doubt: how a handful of scientists obscured the truth on issues from tobacco smoke to global warming. Bloomsbury, London

Orr DW (1994) Earth in mind: on education, environment, and the human prospect. Island, Washington

Pachirat T (2011) Every twelve seconds: industrialized slaughter and the politics of sight. Yale University, New Haven

Pink S (2011) Ethnography of the invisible: energy in the multisensory home. Ethnologia Europaea. J Euro Ethnol 41:117–128

Revkin A (2012) On shale gas, warming and whiplash. http://dotearth.blogs.nytimes.com/2012/01/06/on-shale-gas-warming-and-whiplash/. Accessed 30 Oct 2012

Reynolds, BJ (2012) The hounds of hydrofracking will tear your community to shreds. The flowback: the costly consequences of hydrofracking (6th ed.) 1: 19

Sadler PM, Schneps MH, Harvard-Smithsonian Center for Astrophysics (2003) A private universe: minds of our own. Annenberg, United States

Samuelson W, Zeckhauser R (1988) Status quo bias in decision making. J Risk Uncertain 1:7–59

Sen AK (1977) Rational fools: a critique of the behavioral foundations of economic theory. Phil Pub Aff 6(4):317–344

Sherman DK, Cohen GL (2006) The psychology of self-defense: self-affirmation theory. Adv Exp Soc Psychol 38:183–242. doi:10.1016/S0065-2601(06)38004-5

Smil V (2008) Global catastrophes and trends: the next fifty years. MIT, Cambridge

Smith GA (2002) Place-based education: learning to be where we are. Phi Delta Kappan 83:584–594

Smith B (2012) WXXI 1370 Connection. http://stream.publicbroadcasting.net/production/mp3/wxxi/local-wxxi-999692.mp3 Accessed 30 Oct 2012

Sobel D (2004) Place-based education: connecting classrooms and communities. The Orion Society, Great Barrington

Sosniak L (2001) The 9 % challenge: education in school and society. Teach Coll Rec 103:15

Sovacool BK, Brown MA (2010) Replacing myths with maxims: rethinking the relationship between energy and American society. In: Nader L (ed) The energy reader. Wiley-Blackwell, Malden, pp 246–263

Speth JG (2008) The bridge at the edge of the world: capitalism, the environment, and crossing from crisis to sustainability. Yale University, New Haven

Tainter JA (1990) The collapse of complex societies. Cambridge University, London

Tainter JA, Patzek TW (2012) Drilling down: the Gulf oil debacle and our energy dilemma. Copernicus, New York

Thomashow M (2002) Bringing the biosphere home. MIT, Cambridge

Tversky A, Kahneman D (1986) Rational choice and the framing of decisions. J Bus 59(4):251–278

United States Department of Energy Information Association (2012) Annual energy outlook 2012 (DOE/EIA Publication No. 0383ER). U.S. Energy Information Administration, Washington

United States Energy Information Administration (2012) Electricity generating capacity. http://www.eia.gov/electricity/capacity/. U.S. Department of Energy, Washington

Von Neumann J, Morgenstern O (2007/1944) Theory of games and economic behavior. Princeton University Press, Princeton

Wilber T (2012) Under the surface: fracking, fortunes, and the fate of the Marcellus Shale. Cornell University, Ithaca
Acknowledgments
The authors would like to thank Beth Kinne, Thomas Love, Ken Klemow, David Hursh, Natalie Macquire, Tracey Henderson, and two anonymous reviewers for comments on previous drafts. This material is based upon work supported by the grants from the National Science Foundation (NSF GEO-1016359 and 1035078). Any opinions, findings, and conclusions or recommendations are those of the authors and do not necessarily reflect the views of the National Science Foundation.
About this article
Cite this article
Henderson, J.A., Duggan-Haas, D. Drilling into controversy: the educational complexity of shale gas development. J Environ Stud Sci 4, 87–96 (2014). https://doi.org/10.1007/s13412-013-0161-9
Keywords
Natural gas

Fracking

Energy

Environmental education

Complexity