Abstract
This is a practical paper, concerned with certain existing industry practices used to factor large correlation matrices into estimates of variance of total portfolio liabilities, and hence into risk, and possibly capital margins, and the extent to which those practices are theoretically sound. Two such practices are examined, and the results of this enquiry are largely negative. One practice appears to be fatally flawed. It is found to produce an estimated variance of total liabilities from the variance of subsets of the total that is not consistent with any particular correlation matrix between those subsets other than in trivial circumstances. The other approach lacks the support of any formulated stochastic model of the liabilities. While such a model may exist (as yet unformulated), the author has not succeeded in identifying it. The "most obvious" contender has been tested, and found wanting.
This is a preview of subscription content, log in to check access.
Access options
Buy single article
Instant access to the full article PDF.
US$ 39.95
Price includes VAT for USA
Subscribe to journal
Immediate online access to all issues from 2019. Subscription will auto renew annually.
US$ 99
This is the net price. Taxes to be calculated in checkout.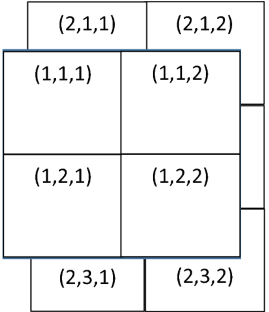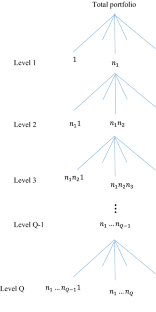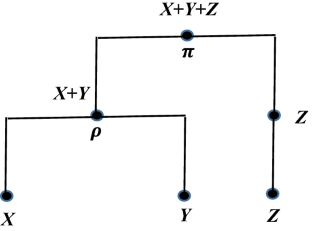 References
1.

Australian Prudential Regulation Authority (2015) Prudential standard GPS 320: actuarial and related matters. http://www.apra.gov.au/GI/PrudentialFramework/Documents/151029-GPS-320-Actuarial-and-Related-Matters-December-2015.pdf. Accessed 21 May 2018

2.

Avanzi B, Taylor GC, Wong B (2017) Common shock models for claim arrays. ASTIN Bull (in press)

3.

Embrechts P, Hofert M, Wang R (2016) Bernoulli and tail-dependence compatibility. Ann Appl Prob 26(3):1636–1658

4.

Embrechts P, McNeil AJ, Straumann D (2002) Correlation and dependence in risk management: properties and pitfalls. In: Risk management: value at risk and beyond, pp 176–223

5.

European Parliament (2009) Directive 2009/138/EC of the European Parliament and of the Council of 25 November 2009 on the taking-up and pursuit of the business of Insurance and Reinsurance (Solvency II), Brussels. http://eur-lex.europa.eu/legal-content/EN/TXT/?uri=CELEX:02009L0138-20140523)

6.

IFRS Foundation (2017) IFRS 17 insurance contracts. IFRS Foundation, London

7.

Laub AJ (2005) Matrix analysis for scientists & engineers. Society for Industrial and Applied Mathematics, Philadelphia
Acknowledgement
I wish to acknowledge the valuable assistance of Phuong Anh Vu in discussing and commenting on the draft of this paper, particularly in relation to the proofs of lemmas and theorems.
About this article
Cite this article
Taylor, G.C. Observations on industry practice in the construction of large correlation structures for risk and capital margins. Eur. Actuar. J. 8, 517–543 (2018). https://doi.org/10.1007/s13385-018-0173-7
Received:

Revised:

Accepted:

Published:

Issue Date:
Keywords
Capital margin

Correlation matrix

Industry practice

Loss reserving

Risk margin

Tensor product