Abstract
Globally, technology is now a vital element of the school curriculum. Technology has changed the way children learn, and when teachers integrate technology into pedagogical practices, resources, and assessment it expands the way teachers teach. This paper explores how initial teacher education (ITE) programs across Australia position the Technologies Curriculum. It uses data provided at a symposium of teacher educators who deliver ITE in the use of technologies. The paper maps data from 32 universities, including primary, secondary, undergraduate and postgraduate programs. It also investigates the naming conventions of courses in these programs and exemplifies the student experience by providing three vignettes from three programs in three different states. The findings suggest that Technologies education in Australia is offered in many ways to pre-service teachers, thus the landscape of this teaching area is diverse. This paper contributes to the field in being the first research to explore how Australian universities teach Technologies within their ITE programs. It offers a snapshot of how technologies are positioned in Australian ITE programs.
Access options
Buy single article
Instant access to the full article PDF.
USD 39.95
Price excludes VAT (USA)
Tax calculation will be finalised during checkout.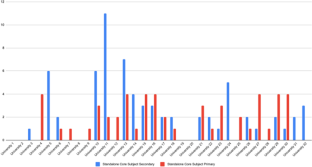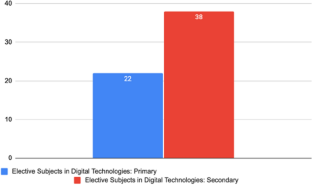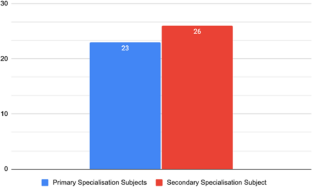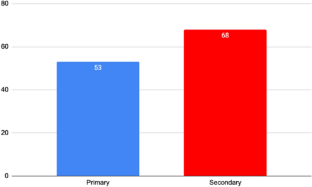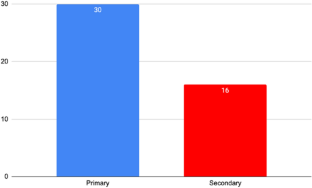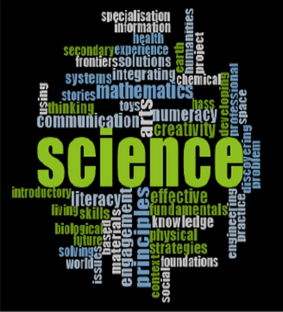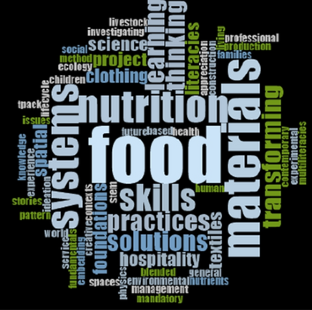 Code availability
No coding is available from this study.
References
Admiraal, W., van Vugt, F., Kranenburg, F., Koster, B., Smit, B., Weijers, S., & Lockhorst, D. (2017). Preparing preservice teachers to integrate technology into K–12 instruction: Evaluation of a technology-infused approach. Technology, Pedagogy and Education, 26(1), 105–120. https://doi.org/10.1080/1475939X.2016.1163283

Arksey, H., & O'Malley, L. (2005). Scoping studies: Towards a methodological framework. International Journal of Social Research Methodology, 8(1), 19–32.

Australian Curriculum, Assessment and Reporting Authority. (2015). The Australian Curriculum: Technologies rationale. https://www.australiancurriculum.edu.au/f-10-curriculum/technologies/digital-technologies/rationale/. Accessed 2 Feb 2021

Australian Curriculum, Assessment and Reporting Authority. (2016). Curriculum review. Australian Curriculum review. https://www.acara.edu.au/curriculum/curriculum-review/. Accessed 13 Jan 2021

Australian Curriculum, Assessment and Reporting Authority. (2018). NAP Sample Assessment ICT Literacy—Years 6 and 10. https://www.nap.edu.au/docs/default-source/default-document-library/2017napictlreport_final.pdf?sfvrsn=b5696d5e_2. Accessed 2 Mar 2021

Australian Curriculum, Assessment and Reporting Authority. (2020). Curriculum review process paper. https://www.acara.edu.au/docs/default-source/curriculum/curriculum-review-process-paper-31-august-2020.pdf. Accessed 20 Oct 2020

Australian Institute for Teaching and School Leadership. (2018). Australian Professional Standards for Teachers. https://www.aitsl.edu.au/docs/default-source/national-policy-framework/australian-professional-standards-for-teachers.pdf?sfvrsn=5800f33c_64. Accessed 15 Jan 2021

Brenner, A. M., & Brill, J. M. (2016). Investigating practices in teacher education that promote and inhibit technology integration transfer in early career teachers. TechTrends, 60, 136–144. https://doi.org/10.1007/s11528-016-0025-8

Education Council. (2019). Alice Springs (Mparntwe) education declaration. Council of Australian Governments Education Council. https://www.dese.gov.au/alice-springs-mparntwe-education-declaration/resources/alice-springs-mparntwe-education-declaration. Accessed 23 Nov 2020

Evans, N., Stevenson, R. B., Lasen, M., Ferreira, J., & Davis, J. (2017). Approaches to embedding sustainability in teacher education: A synthesis of the literature. Teaching and Teacher Education, 63, 405–417. https://doi.org/10.1016/j.tate.2017.01.013

Falloon, G. (2020). From digital literacy to digital competence: The teacher digital competency (TDC) framework. Educational Technology Research and Development, 68(5), 2449–2472. https://doi.org/10.1007/s11423-020-09767-4

Fitria, H., & Suminah, S. (2020). Role of teachers in digital instructional era. Journal of Social Work and Science Education, 1(1), 70–77. http://ejournal.karinosseff.org/index.php/jswse/article/view/11. Accessed 15 Mar 2021

Foulger, S., Wetzel, K., & Buss, R. (2019). Moving toward a technology infusion approach: Considerations for teacher preparation programs. Journal of Digital Learning in Teacher Education, 35(2), 79–91. https://doi.org/10.1080/21532974.2019.1568325

Gawrisch, D. P., Richards, K. A. R., & Killian, C. M. (2020). Integrating technology in physical education teacher education: A socialisation perspective. Quest, 72(3), 260–277. https://doi.org/10.1080/00336297.2019.1685554

Grobler, R., & Ankiewicz, P. (2021). The viability of diverting from a linear to a parallel approach to the development of PCK in technology teacher education. International Journal of Technology and Design Education. https://doi.org/10.1007/s10798-020-09644-4 Advance online publication.

Hanging, M. (2016). Are they ready to teach with technology? An investigation of technology instruction in music teacher education programs. Journal of Music Teacher Education, 25(3), 78–90. https://doi.org/10.1177/1057083715577696

International Society of Standards in Education. (2021). Home: We are ISTE. https://www.iste.org. Accessed 1 Mar 2021

Israeli Ministry of Economy and Industry. (2014). From startup nation to cyber-nation. https://itrade.gov.il/romania/. Accessed 12 Dec 2020

JISC. (2019). About us. https://www.jisc.ac.uk/about. Accessed 14 Nov 2020

Karatas, I. (2014). Changing preservice mathematics teachers' beliefs about using computers for teaching and learning mathematics: The effect of three different models. European Journal of Teacher Education, 37, 390–405.

Keefe, E. S. (2020). Learning to practice digitally: Advancing preservice teachers' preparation via virtual teaching and coaching. Journal of Technology and Teacher Education, 28(2), 223–232.

Krumsvik, R. J. (2014). Teacher educators' digital competence. Scandinavian Journal of Educational Research, 58(3), 269–280.

McGarr, O., & Gallchóir, C. Ó. (2020). Examining supervising field instructors' reporting and assessment of technology use by pre-service teachers on school placement. Computers & Education, 146, 103753. https://doi.org/10.1016/j.compedu.2019.103753

Mejias, S., Thompson, N., Sedas, R. M., Rosin, M., Soep, E., Peppler, K., Roche, J., Wong, J., Hurley, M., Bell, P., & Bevan, B. (2021). The trouble with STEAM and why we use it anyway. Science Education, 105(2), 209–231.

Miles, M., & Huberman, M. (1994). Qualitative data analysis. Sage.

Ministerial Council on Education, Employment, Training and Youth Affairs. (2008). Melbourne declaration on educational goals for young Australians. Curriculum Corporation. http://www.curriculum.edu.au/verve/_resources/National_Declaration_on_the_Educational_Goals_for_Young_Australians.pdf. Accessed 31 Jan 2021

Mishra, P., & Koehler, M. (2006). Technological pedagogical content knowledge: A framework for teacher knowledge. Teachers College Record, 108, 1017–1054.

Organisation for Economic Co-operation and Development (OECD). (2010). Are students ready for a technology-rich world? What PISA studies tell us. OECD.

Pasternak, D., Hallman, H., Caughlan, S., Renzi, L., Rush, L., & Meineke, H. (2016). Learning/teaching technology in English teacher education: Findings from a national study. Contemporary Issues in Technology and Teacher Education, 16(4), 373–387.

Polly, D., Mims, C., Shepherd, C. E., & Inan, F. (2010). Evidence of impact: Transforming teacher education with preparing tomorrow's teachers to teach with technology (PT3) grants. Teaching and Teacher Education, 26, 863–870. https://doi.org/10.1016/j.tate.2009.10.024

Ríordáin, M. N., Paolucci, C., & Lyons, T. (2019). Teacher professional competence: What can be learned about the knowledge and practices needed for teaching? In L. Hobbs & G. Törner (Eds.), Examining the phenomenon of "Teaching out-of-field" (pp. 129–149). Springer.

Shute, V. J., & Rahimi, S. (2017). Review of computer-based assessment for learning in elementary and secondary education. Journal of Computer Assisted Learning, 33(1), 1–19. https://doi.org/10.1111/jcal.12172

Wilson, J., & While, A. E. (1998). Methodological issues surrounding the use of vignettes in qualitative research. Journal of Interprofessional Care, 12(1), 79–86. https://doi.org/10.3109/13561829809014090

Yu, S., Ally, M., & Tsinakos, A. (2020). Emerging technologies and pedagogies in the curriculum. Springer. https://books.google.com.au/books?id=HtLHDwAAQBAJ. Accessed 26 Oct 2020
Acknowledgements
The authors would like to thank the members of the Australian Technologies Teacher Educators' Network (ATTEN) for their contributions to this research.
Funding
No funding was received for this research.
Ethics declarations
Conflict of interest
There are no relevant financial or non-financial competing interests.
Ethical approval
This research was conducted using publicly available data and human ethics consent was not required.
Consent to participate
N/A.
Consent for publication
N/A.
Additional information
Publisher's Note
Springer Nature remains neutral with regard to jurisdictional claims in published maps and institutional affiliations.
About this article
Cite this article
Blannin, J., Redmond, P., McLeod, A. et al. Positioning the technologies curriculum: a snapshot of Australian initial teacher education programs. Aust. Educ. Res. 49, 979–999 (2022). https://doi.org/10.1007/s13384-021-00473-5
Received:

Accepted:

Published:

Issue Date:

DOI: https://doi.org/10.1007/s13384-021-00473-5
Keywords