Abstract
This paper provides an overview of the Reading Wars as a site of discursive struggle. Using a digital sociological account of online events associated with the 2018 Phonics Debate hosted by the Australian Centre for Educational Research and the think tank the Centre for Independent Studies, this paper works to illuminate and challenge contemporary understanding of the politics of literacy teaching. If educational researchers are to clarify the relationship between politics and literacy in the twenty-first century we must understand how boundaries are negotiated using digital tools and how the literacy professional community is imagined. Using a Bourdieu-facilitated digital sociology, this paper will present a case study of the 2018 Phonics Debate to illustrate how literacy researchers and cognitive scientists have used social media as a space to navigate, negotiate and reimagine the contours of the field of literacy itself.
Access options
Buy single article
Instant access to the full article PDF.
US$ 39.95
Tax calculation will be finalised during checkout.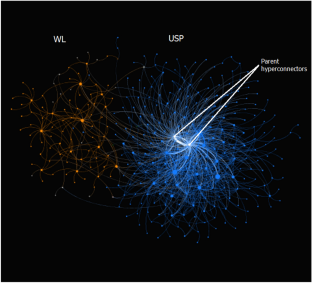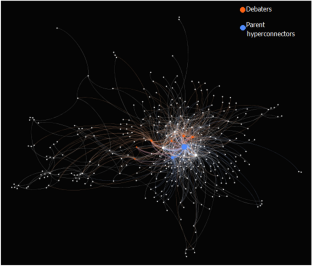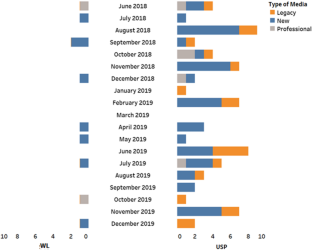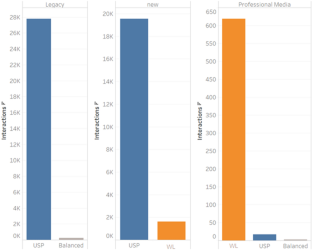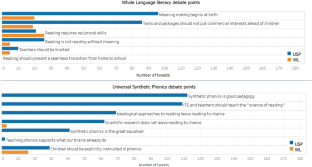 Notes
1.

This study was approved by the Human Ethics process at Queensland University of Technology (Code: 1900000567).
References
Australian College of Educators. (2018). ACE/CIS phonics debate 2018. YouTube. Available at: https://www.youtube.com/watch?v=snUNsYfrxjY.

Ball, S. J. (2016). Following policy: Networks, network ethnography and education policy mobilities. Journal of Education Policy, 31(5), 549–566.

Barnes, N. (2020). Trace publics as a qualitative critical network tool: Exploring the dark matter in the #MeToo movement. New Media & Society, 22(7), 1305–1319.

Barnes, N., Penn-Edwards, S., & Sim, C. (2015). A dialogic about using Facebook status updates for education research: a PhD student's journey. Educational Research and Evaluation, 21(2), 109–121.

Bourdieu, P. (1993). The field of cultural production: Essays on art and literature. . Columbia University Press.

Brooks, S. (2012). Speaking truth to power: The paradox of the intellectual in the visual information age. In S. Brooks, D. Stasiak, & T. Zyro (Eds.), Policy expertise in contemporary democracies. (pp. 69–85). Routledge.

Bruns, A., & Burgess, J. (2015). Twitter hashtags from ad hoc to calculated publics (pp. 13–28). The power and politics of discursive networks: Hashtag publics.

Castles, A., Rastle, K., & Nation, K. (2018). Ending the reading wars: Reading acquisition from novice to expert. Psychological Science in the Public Interest, 19(1), 5–51. https://doi.org/10.1177/1529100618772271.

Comber, B., & Nixon, H. (2011). Critical reading comprehension in an era of accountability. The Australian Educational Researcher, 38(2), 167. https://doi.org/10.1007/s13384-011-0022-z.

Five from Five. (2018). Phonics debate transcript: Phonics in context is not enough. Five from Five. https://fivefromfive.com.au/phonics-debate-phonics-in-context-is-not-enough. Accessed 20 Sept 2019.

Green, B., Hodgens, J., & Luke, A. (1997). Debating literacy in Australia: History lessons and popular f(r)ictions. Australian Journal of Language and Literacy, 20(1), 6.

Hardy, I. (2015). A logic of enumeration: The nature and effects of national literacy and numeracy testing in Australia. Journal of Education Policy, 30(3), 335–362. https://doi.org/10.1080/02680939.2014.945964.

Hart't, P., & Vromen, A. (2008). A new era for think tanks in public policy? International trends, Australian realities. Australian Journal of Public Administration, 67(2), 135–148. https://doi.org/10.1111/j.1467-8500.2008.00577.x.

Hayes, D., Hattam, R., Comber, B., Kerkham, L., Lupton, R., & Thomson, P. (2017). Literacy, leading and learning: Beyond pedagogies of poverty. . Taylor & Francis.

Hogan, A. (2016). NAPLAN and the role of edu-Business: New governance, new privatisations and new partnerships in Australian education policy. Australian Educational Researcher, 43(1), 93–110. https://doi.org/10.1007/s13384-014-0162-z.

Laclau, E., & Mouffe, C. (2014). Hegemony and socialist strategy: Towards a radical democratic politics. . Verso Books.

Latzko-Toth, G., Bonneau, C., & Millette, M. (2017). Small data, thick data: Thickening strategies for trace-based social media research. In L. Sloan & A. Quan-Haase (Eds.), The SAGE Handbook of social media research methods. (pp. 199–214). SAGE.

Lingard, B. (2016). Think tanks, 'policy experts' and 'ideas for' education policy making in Australia. The Australian Educational Researcher, 43(1), 15–33. https://doi.org/10.1007/s13384-015-0193-0.

Literacy Educators. (2019, December 8). Over 180 literacy educators voice their concerns over Dan Tehan's expert task force on reading. EduResearch Matters. https://www.aare.edu.au/blog/?p=4938

Maly, I. (2019). New right metapolitics and the algorithmic activism of Schild & Vrienden. Social Media Society. https://doi.org/10.1177/2056305119856700.

Marwick, A. E., & Boyd, D. (2011). I tweet honestly, I tweet passionately: Twitter users, context collapse, and the imagined audience. New Media & Society, 13(1), 114–133. https://doi.org/10.1177/1461444810365313.

Myles, J. (1999). From habitus to mouth: Language and class in Bourdieu's sociology of language. Theory and Society, 28(6), 879–901.

Pearson, P. D. (2004). The reading wars. Educational Policy, 18(1), 216–252. https://doi.org/10.1177/0895904803260041.

Rawolle, S., & Lingard, B. (2008). The sociology of Pierre Bourdieu and researching education policy. Journal of Education Policy, 23(6), 729–741. https://doi.org/10.1080/02680930802262700.

Rear, D., & Jones, A. (2013). Discursive struggle and contested signifiers in the arenas of education policy and work skills in Japan. Critical Policy Studies, 7(4), 375–394. https://doi.org/10.1080/19460171.2013.843469.

Rosen, J. (2012). The right to be forgotten. Available at: http://stanfordlawreview.org/online/privacy-paradox/right-to-be-forgotten. Accessed 23 Dec 2019.

Ryan, M., & Barton, G. (2020). Literacy teachers as reflexive agents? Enablers and constraints. The Australian Educational Researcher, 47(2), 219–238. https://doi.org/10.1007/s13384-019-00349-9.

Savage, G. C. (2016). Think tanks, education and elite policy actors. The Australian Educational Researcher, 43(1), 35–53. https://doi.org/10.1007/s13384-015-0185-0.

Stern, K. J. (2016). Reimagined communities: An introduction. In K. J. Stern (Ed.), The social life of criticism. (pp. 1–22). University of Michigan Press.

Thomson, P. (2002). Schooling the rustbelt kids: Making the difference in changing times. Trentham.

Wolf, M. (2008). Proust and the squid: The story and science of the reading brain. Harper Collins.

Woods, A., & Baroutsis, A. (2019). Academic research and public debates: A media analysis of the proposed Australian phonics check. In A. Woods & B. Exley (Eds.), Literacies in early childhood: Foundations for equity and quality. (pp. 292–303). Oxford University Press.
Acknowledgements
I would like to acknowledge the team at the Australian Digital Observatory: Sam Hames, Betsy Alpert, Alison Miller and Marissa Takahashi. I also acknowledge the Turrbal and Yuggara as the First Nations owners of the lands where I work. I pay respect to their Elders, lores, customs and creation spirits. I recognise that these lands have always been places of teaching, research and learning. I acknowledge the important role Aboriginal and Torres Strait Islander people play within my community.
Additional information
Publisher's Note
Springer Nature remains neutral with regard to jurisdictional claims in published maps and institutional affiliations.
About this article
Cite this article
Barnes, N. The social life of literacy education: how the 2018 #phonicsdebate is reshaping the field. Aust. Educ. Res. (2021). https://doi.org/10.1007/s13384-021-00451-x
Received:

Accepted:

Published:
Keywords
#Phonicsdebate

Reading wars

Bourdieu

Digital sociology

Literacy