Abstract
Whilst early childhood education is regarded as important for young Indigenous Australians and it has been a feature of policy since the 1960s, it does not receive the same attention as compulsory schooling for Indigenous Australian students. A serious lack of large-scale research contributes to the devaluing of early childhood education for young Indigenous Australians by some stakeholders such as governments, academics and research, but not for the main stakeholders, namely young Indigenous Australian children and their parents. This paper aims to address this by drawing on large-scale qualitative and quantitative data from the Longitudinal Study of Indigenous Children. First, it will analyse data pertaining to the experiences of Indigenous Australian children to uncover what they believe to be special about their early childhood education. Second, it will analyse data pertaining to the specific choices made by their parents regarding their early childhood education. The paper concludes by discussing the role of research in strengthening areas within Indigenous Australian early childhood education and identifying areas where it is valued to the same level as compulsory schooling.
This is a preview of subscription content,
to check access.
Access this article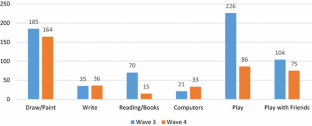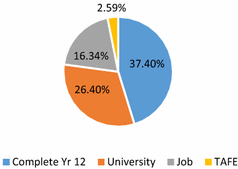 Similar content being viewed by others
References
Aronson, J. (1995). A pragmatic view of thematic analysis. The Qualitative Report, 2(1), 1–3. http://nsuworks.nova.edu/tqr/vol12/iss1/3.

Atkinson-Lopez, S. (2010). Interviewing adults in Indigenous community. In G. MacNaughton, S. A. Rolfe, & I. Siraj-Blatchford (Eds.), Doing early childhood research: International perspectives on theory and practice (pp. 85–100). Crows Nest: Allen & Unwin.

Australian Government Department of Families, Housing, Community Services and Indigenous Affairs. (2013). Longitudinal study of Indigenous children: Data user's guide.

Australian Government Productivity Commission. (2013). Report on government services 2013: Indigenous compendium. http://www.pc.gov.au/research/ongoing/report-on-government-services/Indigenous-compendium-2013.

Council of Australian Governments. (2009). National partnerships agreement for Indigenous early childhood development. http://www.federalfinancialrelations.gov.au/content/npa/education/ctg-early-childhood/national_partnership_superseded.pdf.

Fasoli, L., Benbow, R., Deveraux, K., Falk, I., Harris, R., Hazard, M., et al. (2004). Both ways' children's services report, Batchelor Institute of Indigenous Tertiary Education. Batchelor: Batchelor Press.

Fasoli, L., & James, R. (2007). Researching remote Aboriginal children's services: It's all about rules. Contemporary issues in early childhood (Vol. 8, p. 332). http://dx.doi.org/10.2304/ciec.2007.8.4.332.

Fleer, M., & Williams-Kennedy, D. (2002). Building bridges: Literacy development in young Indigenous children. Watson, AR: Australian Early Childhood Association.

Mann, D., Knight, S., & Thomson, J. (2011). Aboriginal access to preschool: What attracts and retains Aboriginal and Torres Strait Islander families in preschools? A small qualitative and quantitative study of inner Sydney mainstream preschools. Sydney: SDN Child and Family Services.

Martin, K. L. (2016). Aboriginal early childhood education: contexts and conditions. In K. L. Martin (Ed.), Voices and visions: Aboriginal early childhood education in Australia (pp. 9–19). Mt Victoria: Pademelon Press.

McConnochie, K. R., & Russell, A. (1982). Early childhood services for Aboriginal children. Canberra: AGPS.

Skelton, F., Barnes, S., Kikkawa, D., & Walter, M. (2014). Footprints in time: The longitudinal study of Indigenous children: Up and running. Family Matters, 95, 30–40.

Teasdale, G. R., & Whitelaw, A. J. (1981). The early childhood education of Aboriginal Australians. Melbourne: ACER.

Wise, S. (2013). Improving the early life outcomes of Indigenous children: Implementing early childhood development at the local level. Issues paper no: 6, closing the gap clearinghouse. Australian Government; Australian Institute of Health and Welfare, Australian Institute of Family Studies.
About this article
Cite this article
Martin, K.L. It's special and it's specific: understanding the early childhood education experiences and expectations of young Indigenous Australian children and their parents. Aust. Educ. Res. 44, 89–105 (2017). https://doi.org/10.1007/s13384-017-0231-1
Received:

Accepted:

Published:

Issue Date:

DOI: https://doi.org/10.1007/s13384-017-0231-1
Keywords