Abstract
Epilepsia partialis continua (EPC) is a rare entity, first described in 1894 by Koževnikov, as a variant of simple focal motor status epilepticus. EPC is most frequently characterized by motor symptoms, but as recently described, non-motor manifestations may occur, such as somatosensory symptoms or aura continua. EPC in adults has been attributed to various etiologies: infectious, vascular, neoplastic, and metabolic. According to the recent definition, we reported a case of EPC with behavioral symptoms, following a tick-borne encephalitis (TBE) contracted in an endemic area (North Eastern Italy). Patient's symptom was a poorly localized "whole body sensation", which is reported as a condition occurring only in frontal lobe epilepsy. Patient's EEG showed a left frontal predominance of epileptiform discharges. Literature highlighted the importance of the Far-eastern TBE variant as a cause of EPC, since no Western variant TBE cases are reported. In contrast to what was claimed so far, our case demonstrates that not only the Far-eastern TBE variant, but also Western variant TBE is a cause of EPC. Prognosis of EPC depends largely on the underlying etiology, and it is frequently drug-resistant. Our patient was treated with intravenous levetiracetam, with a subsequent clinical recovery and a disappearance of epileptiform discharges. The rapid clinic and electroencephalographic response to levetiracetam confirm that it can be a promising therapeutic option for treatment of EPC.
This is a preview of subscription content, log in to check access.
Access options
Buy single article
Instant access to the full article PDF.
US$ 39.95
Price includes VAT for USA
Subscribe to journal
Immediate online access to all issues from 2019. Subscription will auto renew annually.
US$ 99
This is the net price. Taxes to be calculated in checkout.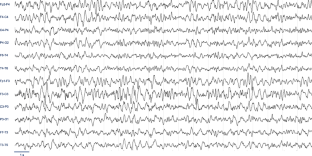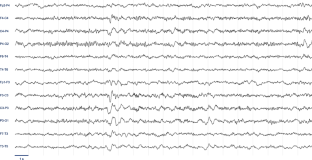 References
Abend NS, Florance N, Finkel RS, Licht DJ, Dlugos DJ (2009) Intravenous levetiracetam terminates refractory focal status epilepticus. Neurocrit 10(1):83–86

Blair RD (2012) Temporal lobe epilepsy semiology. Epilepsy Res Treat 2012:751510

Eggers C, Burghaus L, Fink GR, Dohmen C (2009) Epilepsia partialis continua responsive to intravenous levetiracetam. Seizure 18:716–718

Gurer G, Saygi S, Ciger A (2001) Epilepsia partialis continua: clinical and electrophysiological features of adult patients. Clin Electroencephalogr 32(1):1–9

Kotagal P, Arunkumar G, Hammel J, Mascha E (2003) Complex partial seizures of frontal lobe onset statistical analysis of ictal semiology. Seizure 12(5):268–281

Mameniškienė R, Wolf P (2017) Epilepsia partialis continua: a review. Seizure 44:74–80

Mameniškienė R, Bast T, Bentes C, Canevini MP, Dimova P, Granata T, Høgenhaven H, Jakubi BJ, Marusic P, Melikyan G, Michelucci R, Mukhin KY, Oehl B, Ragona F, Rossetti AO, Rubboli G, Schubert S, Stephani U, Strobel J, Vignoli A, Zarubova J, Wolf P (2011) Clinical course and variability of non-Rasmussen, nonstroke motor and sensory epilepsia partialis continua: a European survey and analysis of 65 cases. Epilepsia 52(6):1168–1176

Mukhin KY, Mameniškienė R, Mironov MB, Kvaskova NE, Bobylova MY, Petrukhin AS, Wolf P (2012) Epilepsia partialis continua in tick-borne Russian spring-summer encephalitis. Acta Neurol Scand 125(5):345–352

Pandian JD, Thomas SV, Santoshkumar B, Radhakrishnan K, Sarma PS, Joseph S, Kesavadas C (2002) Epilepsia partialis continua--a clinical and electroencephalography study. Seizure 11(7):437–441

Trinka E, Cock H, Hesdorffer D, Rossetti AO, Scheffer IE, Shinnar S, Shorvon S, Lowenstein DH (2015) A definition and classification of status epilepticus--report of the ILAE Task Force on Classification of Status Epilepticus. Epilepsia 56(10):1515–1523
About this article
Cite this article
Stragapede, L., Dinoto, A., Cheli, M. et al. Epilepsia partialis continua following a Western variant tick-borne encephalitis. J. Neurovirol. 24, 773–775 (2018). https://doi.org/10.1007/s13365-018-0671-z
Received:

Revised:

Accepted:

Published:

Issue Date:
Keywords
Epilepsy

TBE

AEDs

Epilepsia partialis continua