Erratum to: White matter measures are near normal in controlled HIV infection except in those with cognitive impairment and longer HIV duration
Erratum to: J. Neurovirol
DOI 10.1007/s13365-017-0524-1
In the section "Statistical analyses"
Third indented paragraph line 3
[…] neurocognitively normal (NR normal; N = 36) […] and not 26 as reported.
Corrections for
Fig.
1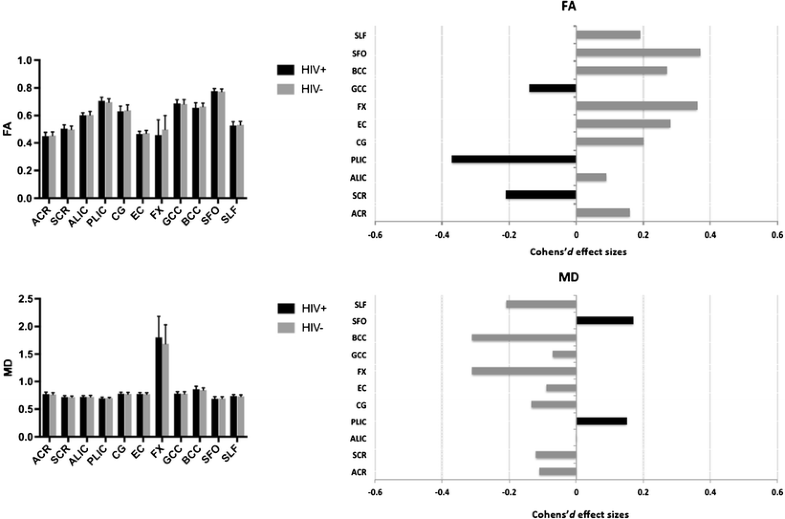 The MD data for the HIV- and HIV+ data were erroneously inverted.
The CG (Cingulum) effect size was incorrect: it is -.13 rather than -.07.
A new Fig. 1 appears below. These corrections do not affect any of the reported analyses and results because they are typographical and illustration errors.
Copyright information
© Journal of NeuroVirology, Inc. 2017