Abstract
A 21-year-old woman presented with acute-onset spastic paraparesis. The MRI spinal scan revealed a contrast-enhanced T2 hyperintensity between C5–T2. The most common neurotropic pathogens were excluded by first level tests. Under suspicion of an acute immune-mediated myelitis, a corticosteroid therapy was administered. However, a seropositivity for both human immunodeficiency virus (HIV) type 1 and human T-lymphotropic virus (HTLV) subsequently emerged. An antiretroviral therapy was started while steroids discontinued. Patient's clinical conditions remained unchanged. HIV-HTLV-1 co-infection should be included in the differential diagnosis of any acute myelitis, even in patients with a preserved immune status and no risk factors.
This is a preview of subscription content, log in to check access.
Access options
Buy single article
Instant access to the full article PDF.
US$ 39.95
Tax calculation will be finalised during checkout.
Subscribe to journal
Immediate online access to all issues from 2019. Subscription will auto renew annually.
US$ 99
Tax calculation will be finalised during checkout.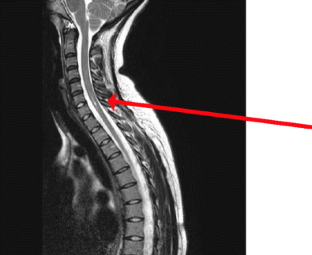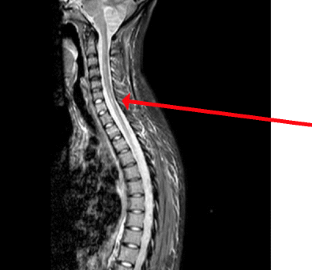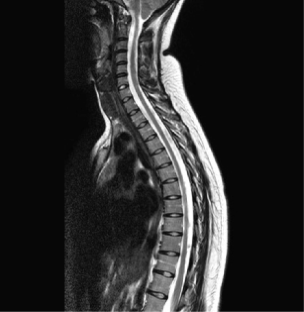 References
Anu J, Weinshenker BG (2008) An approach to the diagnosis of acute transverse myelitis. Semin Neurol 28(1):105–120

Araùjo AQC, Lima MSD, Silva MTT (2009) HTLV-1 and neurological conditions. Arq Neuropsiquiatr 67(1):132–138

Araùjo A, Lima MA, Silva MTT (2010) Human T lymphotropic virus 1 neurologic disease. Curr Treat Options Neurol 10:193–200

Arimura K, Nakagawa M, Izumo S, Usuku K, Itoyama Y, Kira J, Osame M et al (2007) Safety and efficacy of interferon alpha in 167 patients with human T cell lymphotropic virus type 1 associated myelopathy. J Neurovirol 13:364–372

Baruah D, Chandra T, Bajaj M, Sonowal P, Klein A, Maheshwari M, Guleria S (2015) A simplified algorithm for diagnosis of spinal cord lesions. Curr Probl Diagn Radiol 44(3):256–266

Beilke MA (2012) Retroviral coinfections: HIV and HTLV: taking stock of more than a quarter century of research. AIDS Res Human Retrovir 28(2):139–147

Berger JR (2002) Infectious myelopathies. Semin Neurol 22(2):133–141

Boostani R, Juibary A (2014) Acute human T-lymphotropic virus type I-associated myelitis: a rare case successfully treated with intravenous pulse methylprednisolone. J Neurovirol 20(4):423–425

Brew JB (1993) The pathogenesis of the neurological complications of HIV-1 infection. Genitourin Med 69:333–340

Brites C, Sampalo J, Oliveira A (2009) HIV/human T-cell lymphotropic virus coinfection revisited: impact on AIDS progression. AIDS Rev 11(1):8–16

Brunetto GS, Massoud R, Leibovitch L, Caruso B, Johnson K, Ohayon J, Fenton K, Cortese I, Jacobson S (2014) Digital droplet PCR (ddPCR) for the precise quantification of human T-lymphotropic virus 1 proviral loads in peripheral blood and cerebrospinal fluid of HAM/TSP patients and identification of viral mutations. J Neurovirol 20(4):341–51

Croda MG, De Oliveira AC, Vergara MP, Bonasser F, Smid J, Duarte AJ, Casseb J (2008) Corticosteroid therapy in TSP/HAM patients: the results from a 10 years open cohort. J Neurol Sci 269:133–137

Dhasmana D, Taylor GP (2014) Human T lymphotropic virus/HIV co infection: a clinical review. Curr Opin Infect Dis 27(1):16–28

Di Rocco A (1999) Diseases of the spinal cord in human immunodeficiency virus infection. Semin Neurol 19(2):151–155

Hamada Y, Watanabe K, Aoki T, Arai N, Honda M, Kikuchi Y, Oka S (2011) Primary HIV, infection with acute transverse myelitis. Intern Med 50:1615–1617

Harrison LH, Vaz B, Taveira DM, Quinn TC, Gibbs CJ, de Souza SH, Mc Arthur JC, Schechter M (1997) Myelopathy among Brazilians coinfected with human T-cell lymphotropic virus type 1 and HIV. Neurology 48:13–18

King JT Jr, Justice AC, Roberts MS, Chang CCH, Fusco JS (2003) (CHORUS Program Team) Long-term HIV/AIDS survival estimation in the highly active antiretroviral therapy era. Med Decis Mak 23(1):9–20

Klein NP, Ray P, Carpenter D, Hansen J, Lewis E, Fireman B, Black S, Galindo C, Schmidt J, Baxter R (2010) Rates of autoimmune diseases in Kaiser Permanente for use in vaccine adverse event safety studies. Vaccine 28(4):1062–1068

Matsushita S, Mitsuya H, Reitz M et al (1987) Pharmacological inhibition of in vitro infectivity of human T lymphotropic virus type I. J Clin Invest 80:394–400

Naderi M, Paryan M, Azadmanesh K, Rafatpanah H, Rezvan H, Mirab Samiee S (2012) Design and development of a quantitative real time PCR assay for monitoring of HTLV-1 provirus in whole blood. J Clin Virol 53(4):302–307

Puccioni-Sohler, Yamano Y, Rios M, Carvalho S, Vasconcelos C, Papais-Alvarenga R, Jacobson S (2007) Differentiation of HAM/TSP from patients with multiple sclerosis infected with HTLV-I. Neurology 68(3):206–13

Rosadas C, Cabral-Castro MJ, Vicente AC, Peralta JM, Puccioni-Sohler M (2013) Validation of a quantitative real-time PCR assay for HTLV-1 proviral load in peripheral blood mononuclear cells. J Virol Methods 193(2):536–541

Silva MT, de Melo Espindola O, Bezerra Leite AC, Araùjo A (2009) Neurological aspects of HIV/human T lymphotropic virus coinfection. AIDS Rev 11(7):71–78

Staudinger R, Henry K (2000) Remission of HIV myelopathy after highly active antiretroviral therapy. Neurology 54(1):267–8

Taylor GP (1998) Pathogenesis and treatment of HTLV I associated myelopathy. Sex Transm Infect 74:316–22

Taylor GP, Bodéus M, Courtois F, Pauli G, Del Mistro A, Machuca A, Padua E, Andersson S, Goubau P, Chieco-Bianchi L, Soriano V, Coste J, Ades AE, Weber JN (2005) The seroepidemiology of human T-lymphotropic viruses: types I and II in Europe: a prospective study of pregnant women. J Acquir Immune Defic Syndr 38(1):104–109

Yamamoto F, Yamashita S, Yamamura A, Watanabe M, Kimura E, Yamashita T, Hirano T, Uchino M (2009) Abnormal spinal MRI findings in human T-cell lymphotrophic virus type I-associated myelopathy. Clin Neurol Neurosurg 111:624–628
Ethics declarations
The authors did not receive any funding and have no conflicts of interest to declare.
Electronic supplementary material
Below is the link to the electronic supplementary material.
About this article
Cite this article
Cucca, A., Stragapede, L., Antonutti, L. et al. Acute myelitis as presenting symptom of HIV-HTLV-1 co-infection. J. Neurovirol. 22, 861–865 (2016). https://doi.org/10.1007/s13365-016-0455-2
Received:

Revised:

Accepted:

Published:

Issue Date:
Keywords