Abstract
As per New York State's Uniform Code of Bridge Inspection, all bridges in New York State are inspected biennially, or more often as necessary. Bridge inspectors are required to assign a condition rating for up to 47 structural elements of each bridge, including 25 components of each span of a bridge, in addition to the general components common to all bridges based on visual inspection. The reliability of bridge inspection ratings depends on the quality of inspection data taken during the inspections, such as photographs, notes, etc. To evaluate the consistency of the bridge inspection quality, sufficient inspection data have been obtained from four selected bridges by 21 inspection teams. A qualitative evaluation of all inspection reports has been carried out to analyze the consistency of report items, such as notes, paragraphs, and detection of damages. The results of this analysis indicate that the current quality control procedures being used to review reports for submission allow variation in the content of the reports, where inconsistencies and omissions of some reporting items still exist. However, the overall quality of report items, such as notes, photographs, etc., was found to be very high for the New York State's bridge inspection program.
Access options
Buy single article
Instant access to the full article PDF.
USD 39.95
Price includes VAT (USA)
Tax calculation will be finalised during checkout.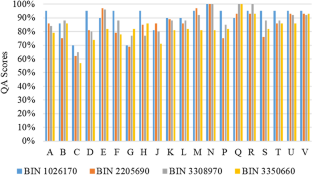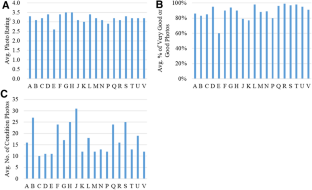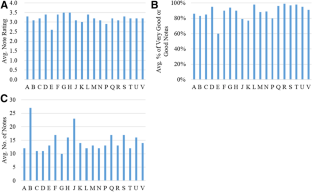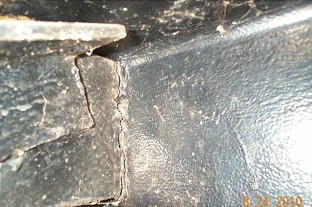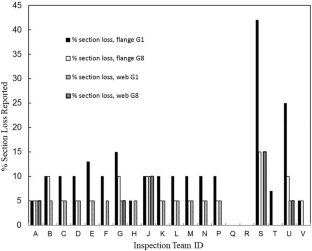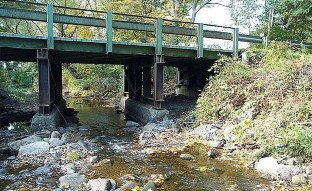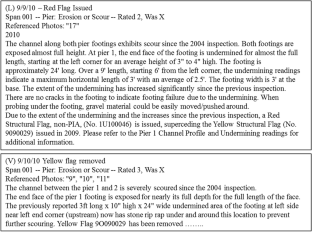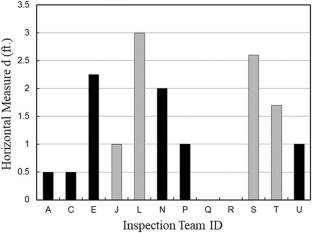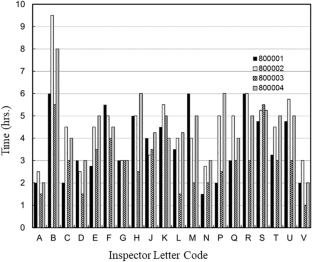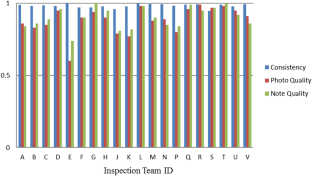 References
1.

Agrawal A, Washer GA, Alampalli S, Gong X, Cao R (2021) Evaluation of the consistency of bridge inspection ratings in New York State. J Infrastruct Syst 27(3):04021016. https://doi.org/10.1061/(ASCE)IS.1943-555X.0000622

2.

Agrawal AK, Washer GA, Gong X (2013) Consistency of the New York State bridge inspection program. No. C-07–17. New York (NY). Dept. of Transportation

3.

Alampalli S, Jalinoos F (2009) Bridge NDT: use of NDT technologies in US bridge inspection practice. Mater Eval 67(11):1237–1246

4.

Campbell LE, Connor RJ, Whitehead JM, Washer GA (2020) Benchmark for evaluating performance in visual inspection of fatigue cracking in steel bridges. J Bridge Eng 25(1):04019128

5.

Dietrich JI, Inkala MA, Männistö VJ (2005) Bridge inspection quality management. Transp Res Rec 1933(1):2–8

6.

Everett TD, Weykamp P, Capers HA, Cox WR, Drda TS, Hummel L, Jensen P, Juntunen DA (2008) Bridge Evaluation Quality Assurance in Europe, Report No. FHWA-PL-08–016, Federal Highway Administration

7.

FHWA (2001) Reliability of visual inspection for highway bridges, Volume I: Final report. Technical Reports No. FHWA-RD-01-020 and FHWA-RD-01-021. Washington, DC: FHWA

8.

FHWA (2004) Federal Register Vol. 69, No. 239, Rules and Regulations. Federal Highway Administration. https://www.govinfo.gov/content/pkg/FR-2004-12-14/pdf/04-27355.pdf. Accessed 16 Aug 2021

9.

Kušar M (2017) Bridge inspection quality improvement using standard inspection methods. Proc., The value of structural health monitoring for the reliable bridge management: proceedings of the Joint COST TU1402–COST TU1406–IABSE WC1 Workshop, Zagreb, 2–3 March 2017

10.

NYSDOT (2017) Bridge Inspection Manual, Mark Struzinsky, Editor 2017, New York State Department of Transportation

11.

Washer GA, Chang CA (2009) Guideline for implementing quality control and quality assurance for bridge inspection. National Cooperative Highway Research Program, Project 20–07, Task, 252

12.

Washer GA, Hammed MM, Jensen P, Connor RJ (2020) Quality of element-level bridge inspection data. Transp Res Rec 2674(2):252–261
Acknowledgements
This study was funded in part through grant(s) from the Federal Highway Administration, United States Department of Transportation, under the State Planning and Research Program, Section 505 of Title 23, U.S. Code. The contents of this study do not necessarily reflect the official views or policies of the United States Department of Transportation, the Federal Highway Administration or the New York State Department of Transportation. This study does not constitute a standard, specification, regulation, product endorsement, or an endorsement of manufacturers.
Additional information
Publisher's Note
Springer Nature remains neutral with regard to jurisdictional claims in published maps and institutional affiliations.
Appendices
Appendix A
See Table
15.
Appendix B
Figure 
14 shows the average consistency of ratings for the four bridges for each team. The minimum values of team consistency were approximately 95, 90, 94, and 93%, respectively. Overall, the average team consistency for 21 inspection teams was approximately 98%. More detailed information about this work can be found in Agrawal et al. [1]. It should be noted that all Team Leaders in New York State are required to have Professional Engineering License and 3 years of bridge inspection related experience.
About this article
Cite this article
Agrawal, A.K., Washer, G., Alampalli, S. et al. Evaluation of the consistency of bridge inspection quality in New York State. J Civil Struct Health Monit 11, 1393–1413 (2021). https://doi.org/10.1007/s13349-021-00517-5
Received:

Revised:

Accepted:

Published:

Issue Date:
Keywords
Bridge inspection

Consistency

Inspection quality