Abstract
The "Japan Diabetes compREhensive database project based on an Advanced electronic Medical record System" is a registry of patients with diabetes in Japan. The characteristics of this registry include a clinical information input process using the template function of an electronic medical record (EMR) system [the standard diabetes management template (SDMT)], a standardized exchangeable information storage format [the Standardized Structured Medical Information eXchange 2 (SS-MIX2)], and a secure and efficient information extraction process [Multipurpose Clinical Data Repository System (MCDRS)]. Together, these characteristics enable efficient data input during routine patient consultations, efficient and exact data extraction from each facility, and the integration of data across different facilities even though these data were generated by EMR systems from different vendors. The SDMT collects clinical information including the type of diabetes, body height and weight, blood pressure, lifestyle, and comorbidities. Completing this template triggers the automatic collection of other information such as fundamental information (sex, year and month of birth, and facility), prescription information, and laboratory examination results. As the information from every routine consultation is saved with an anonymized patient ID, linked data can be used as panel data allowing longitudinal investigations. The data obtained from the registry will allow analyses, for exmaple, mortality and morbidity risk, by various characteristics or drug types and may reveal unmet needs that inform future diabetes care.
This is a preview of subscription content, log in to check access.
Access options
Buy single article
Instant access to the full article PDF.
US$ 39.95
Price includes VAT for USA
Subscribe to journal
Immediate online access to all issues from 2019. Subscription will auto renew annually.
US$ 99
This is the net price. Taxes to be calculated in checkout.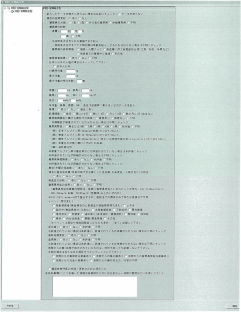 References
1.

Masakane I, Nakai S, Ogata S, Kimata N, Hanafusa N, Hamano T. An overview of regular dialysis treatment in Japan (as of December 31, 2013). J Jpn Soc Dial Ther. 2015;48:1–32.

2.

Sone H, Tanaka S, Tanaka S, Iimuro S, Oida K, Yamasaki Y, et al. Serum level of triglycerides is a potent risk factor comparable to LDL cholesterol for coronary heart disease in Japanese patients with type 2 diabetes: subanalysis of the Japan Diabetes Complications Study (JDCS). J Clin Endocrinol Metab. 2011;96:3448–56.

3.

Kasuga M, Ueki K, Tajima N, Noda M, Ohashi K, Noto H, et al. Report of the JDS/JCA joint committee on diabetes and cancer. Diabetol Int. 2013;4:81–96.

4.

National Institute of Health and Nutrition. Summary results of the national health and nutrition survey Japan 2012; 2014. http://www0.nih.go.jp/eiken/english/research/pdf/nhns2012.pdf. Accessed on 29 Mar 2017.

5.

Ikegami N, Yoo BK, Hashimoto H, Matsumoto M, Ogata H, Babazono A, et al. Japanese universal health coverage: evolution, achievements, and challenges. Lancet. 2011;378:1106–15.

6.

Sone H, Katagiri A, Ishibashi S, Abe R, Saito Y, Murase T, et al. Effects of lifestyle modifications on patients with type 2 diabetes: the Japan Diabetes Complications Study (JDCS) study design, baseline analysis and three year-interim report. Horm Metab Res. 2002;34:509–15.

7.

Sone H, Mizuno S, Fujii H, Yoshimura Y, Yamasaki Y, Ishibashi S, et al. Is the diagnosis of metabolic syndrome useful for predicting cardiovascular disease in Asian diabetic patients? Analysis from the Japan Diabetes Complications Study. Diabetes Care. 2005;28:1463–71.

8.

Sone H, Tanaka S, Iimuro S, Oida K, Yamasaki Y, Oikawa S, et al. Long-term lifestyle intervention lowers the incidence of stroke in Japanese patients with type 2 diabetes: a nationwide multicenter randomised controlled trial (the Japan Diabetes Complications Study). Diabetologia. 2010;53:419–28.

9.

Kobayashi M, Yamazaki K, Hirao K, Oishi M, Kanatsuka A, Yamauchi M, et al. The status of diabetes control and antidiabetic drug therapy in Japan—a cross-sectional survey of 17,000 patients with diabetes mellitus (JDDM 1). Diabetes Res Clin Pract. 2006;73:198–204.

10.

Yokoyama H, Kawai K, Kobayashi M. Microalbuminuria is common in Japanese type 2 diabetic patients A nationwide survey from the Japan Diabetes Clinical Data Management Study Group (JDDM 10). Diabetes Care. 2007;30:989–92.

11.

Matsuba I, Saito K, Takai M, Hirao K, Sone H. Fasting insulin levels and metabolic risk factors in type 2 diabetic patients at the first visit in Japan a 10-year, nationwide, observational study (JDDM 28). Diabetes Care. 2012;35:1853–7.

12.

Kimura M, Nakayasu K, Ohshima Y, Fujita N, Nakashima N, Jozaki H, et al. SS-MIX: a ministry project to promote standardized healthcare information exchange. Methods Inf Med. 2011;50:131.

13.

Japan Association for Medical Informatics. "SS-MIX2 Standardized Storage" explanation of the structure and guidelines for implementation; 2014. https://www.jami.jp/jamistd/docs/SS-MIX2/descript-implemglonSS-MIX2_V1.2.pdf. Accessed on 29 Mar 2017.

14.

Clinical Data Interchange Standards Consortium. Operational Data Model (ODM)—XML; 2017. https://www.cdisc.org/standards/foundational/odm. Accessed on 29 Mar 2017.

15.

The Japan Association for Medical Informatics, the Japan Diabetes Society, the Japanese Society of Hypertension, the Japan Atherosclerosis Society, and the Japanese Society of Nephrology. Standardized Data Item Sets for Self-management of Chronic Diseases, Determined by 5 Clinical Associations in Japan; 2014. https://www.jami.jp/english/document/JAMI_HP_4itemset20150211-2.pdf. Accessed on 29 Mar 2017.

16.

Ministry of Health, Labour and Welfare. Summary of Patient Survey, 2014. http://www.mhlw.go.jp/english/database/db-hss/ps.html. Accessed on 28 May 2017.

17.

Japan Medical Association Research Institute. Japan medical association Diabetes database of clinical Medicine (J-DOME). http://jdome.jmari.med.or.jp/index.html. Accessed on 28 May 2017.
Acknowledgements
The J-DREAMS investigators would like to thank all physicians, faculties of medical informatics department, and their staffs at the participating institutions for their cooperation and assistance in the conduct of the study. Heartfelt thanks are also due to all patients with diabetes from all parts of Japan for their participation in the study.
J-DREAMS is a research project driven by NCGM. NCGM and the JDS established a joint committee, within which members discuss the detail of study design and analysis from a scientific perspective.
The study was supported by a Ministry of Health, Labour and Welfare grant-in-aid during Fiscal Year 2014, Japan Agency for Medical Research and Development (AMED) Practical Research Project for Life-Style-Related Diseases including Cardiovascular Diseases and Diabetes Mellitus during Fiscal Years 2015–2016, and a grant for NCGM (28A-1205) during Fiscal Years 2016–2018. The development of MCDRS and SS-MIX2 implementation is partially supported by the Center of Innovation Program from the Japan Science and Technology Agency, JST.
Ethics declarations
Conflict of interest
Kayo Waki received a clinical research grant from NTT Docomo. The other authors declare that they have no conflict of interest.
Human rights statement and informed consent
All procedures followed were in accordance with Ethical Guidelines for Medical and Health Research Involving Human Subjects of 2014 and its revision of 2017 and with the Helsinki Declaration of 1964 and later versions. Based on the ethical guidelines, an opt-out consent method was chosen. By displaying posters in hospitals or through websites, patients were informed of the objectives of the study, and permission for the investigators to collect PMR data was sought. We offered opportunity for the participants to opt out of participation in the registry by filling out the opt-out form.
Electronic supplementary material
Below is the link to the electronic supplementary material.
About this article
Cite this article
Sugiyama, T., Miyo, K., Tsujimoto, T. et al. Design of and rationale for the Japan Diabetes compREhensive database project based on an Advanced electronic Medical record System (J-DREAMS). Diabetol Int 8, 375–382 (2017). https://doi.org/10.1007/s13340-017-0326-y
Received:

Accepted:

Published:

Issue Date:
Keywords
Diabetes

Registry

Japan

Medical informatics

Electronic medical record

SS-MIX2