Test and Verification of AES Used for Image Encryption
Abstract
In this paper, an image encryption program based on AES in cipher block chaining mode was designed with C language. The encryption/decryption speed and security performance of AES based image cryptosystem were tested and used to compare the proposed cryptosystem with some existing image cryptosystems based on chaos. Simulation results show that AES can apply to image encryption, which refutes the widely accepted point of view that AES is not suitable for image encryption. This paper also suggests taking the speed of AES based image encryption as the speed benchmark of image encryption algorithms. And those image encryption algorithms whose speeds are lower than the benchmark should be discarded in practical communications.
Graphical Abstract
Image cryptosystem based on AES in CBC mode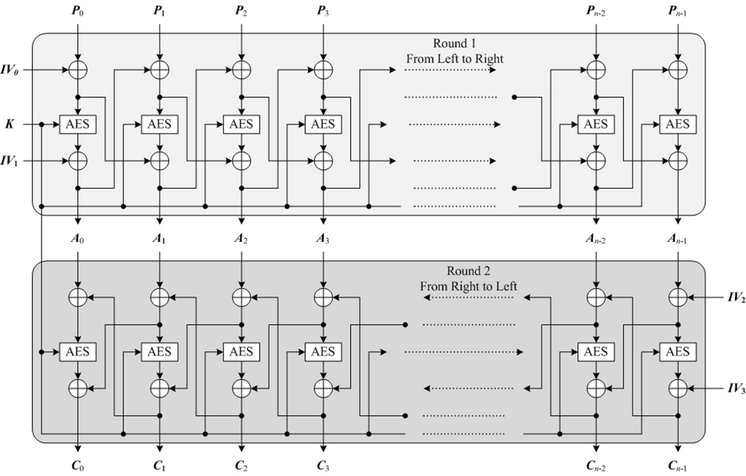 Keywords
Information security 
Image encryption 
AES—advanced encryption standard 
CBC—cipher block chaining 
Notes
Acknowledgements
This work was fully supported by the National Science Foundation of China (Grant Nos. 61762043 and 61562035), the Natural Science Foundation of Jiangxi Province, China (Grant No. 20161BAB202058), and the Science and Technology Project of Education Department of Jiangxi Province, China (Grant No. GJJ160426).
Copyright information
© 3D Research Center, Kwangwoon University and Springer-Verlag GmbH Germany, part of Springer Nature 2018