Abstract
The recent trend for legalization of medicinal cannabis and cannabinoid-containing products, together with their soporific effects, has led to a surge of interest of their potential therapeutic role in the management of some common sleep disorders, such as insomnia, sleep disordered breathing, and restless legs syndrome, and less common disorders such as narcolepsy and parasomnias. Although much of the pre-clinical and clinical data were derived from studies with relatively small sample sizes and limited by biases in assessment, and in clinical trials lack of allocation concealment, as a whole, the results indicate a potential therapeutic role for cannabinoids in the management of some sleep disorders. Clinical trials are underway for insomnia and obstructive sleep apnea management, but there remains a substantial need for rigorous large multi-center studies to assess the dose, efficacy, and safety of the various types of cannabinoids on sleep disorders. This review aims to summarize the modulatory effects of cannabinoids on sleep physiology and provide a critical evaluation of the research on their potential therapeutic benefit in various sleep disorders.
Access options
Buy single article
Instant access to the full article PDF.
US$ 39.95
Tax calculation will be finalised during checkout.
Subscribe to journal
Immediate online access to all issues from 2019. Subscription will auto renew annually.
US$ 79
Tax calculation will be finalised during checkout.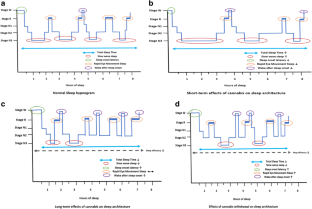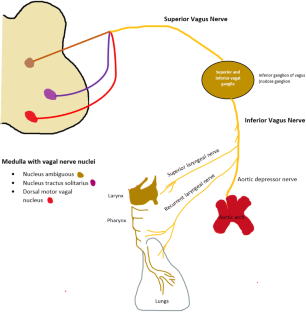 References
1.

Pertwee R. ed. Handbook of Cannabis. Oxford University Press; 2014. Available at: https://www.oxfordscholarship.eom/view/10.1093/acprof:oso/9780199662685.001.0001/acprof-9780199662685. Published online January 2015. Accessed 22 Dec 2020.

2.

Mead A. Legal and Regulatory Issues Governing Cannabis and Cannabis-Derived Products in the United States. Front Plant Sci 2019;10:697.

3.

Most Commonly Used Addictive Drugs. National Institute on Drug Abuse website. June 25,2020 [online]. Available from: https://www.drugabuse.gov/publications/media-guide/most-commonly-used-addictivedrugs. Accessed 28 Dec 2020.

4.

Zias J, Stark H, Sellgman J, Levy R, Werker E, Breuer A, et al. Early medical use of cannabis. Nature. 1993;363(6426):215.

5.

Abuhasira R, Shbiro L, Landschaft Y. Medical use of cannabis and cannabinoids containing products - Regulations in Europe and North America. Eur J Intern Med 2018;49:2-6.

6.

NCSL (Natl. Conf. State Legis.). State medical marijuana laws, June 27,2018 [online] Available from: https://www.ncsl.org/research/health/state-medical-marijuana-laws.aspx. Accessed 28 Dec 2020.

7.

Allan GM, Finley CR, Ton J, Perry D, Ramji J, Crawford K, et al. Systematic review of systematic reviews for medical cannabinoids: Pain, nausea and vomiting, spasticity, and harms. Can Fam Physician 2018;64(2):e78-e94.

8.

España RA, Scammell TE. Sleep neurobiology from a clinical perspective. Sleep. 2011;34(7):845-58.

9.

España RA, Scammell TE. Sleep neurobiology for the clinician. Sleep. 2004;27(4):811-20.

10.

Steriade M, Datta S, Paré D, Oakson G, Curró Dossi RC. Neuronal activities in brain-stem cholinergic nuclei related to tonic activation processes in thalamocortical systems. J Neurosci 1990;10(8):2541-59.

11.

In: Colten HR, Altevogt BM, editors. Sleep Disorders and Sleep Deprivation: An Unmet Public Health Problem. The National Academies Collection: Reports funded by National Institutes of Health. Washington (DC)2006.

12.

Henke KG, Badr MS, Skatrud JB, Dempsey JA. Load compensation and respiratory muscle function during sleep. J Appl Physiol (1985). 1992;72(4):1221-34.

13.

Greenberg HE, Scharf SM. Depressed ventilatory load compensation in sleep apnea. Reversal by nasal CPAP. Am Rev Respir Dis 1993;148(6 Pt 1):1610-5.

14.

Pertwee RG. The pharmacology of cannabinoid receptors and their ligands: an overview. Int J Obes 2006;30 Suppl 1:S13-8.

15.

Glass M, Dragunow M, Faull RL. Cannabinoid receptors in the human brain: a detailed anatomical and quantitative autoradiographic study in the fetal, neonatal and adult human brain. Neuroscience. 1997;77(2):299-318.

16.

Munro S, Thomas KL, Abu-Shaar M. Molecular characterization of a peripheral receptor for cannabinoids. Nature. 1993;365(6441):61-5.

17.

Brown SM, Wager-Miller J, Mackie K. Cloning and molecular characterization of the rat CB2 cannabinoid receptor. Biochim Biophys Acta 2002;1576(3):255-64.

18.

Van Sickle MD, Duncan M, Kingsley PJ, Mouihate A, Urbani P, Mackie K, et al. Identification and functional characterization of brainstem cannabinoid CB2 receptors. Science. 2005;310(5746):329-32.

19.

Murillo-Rodríguez E. The role of the CB1 receptor in the regulation of sleep. Prog Neuro-Psychopharmacol Biol Psychiatry 2008;32(6):1420-7.

20.

Maejima T, Masseck OA, Mark MD, Herlitze S. Modulation of firing and synaptic transmission of serotonergic neurons by intrinsic G protein-coupled receptors and ion channels. Front Integr Neurosci. 2013;7:40-.

21.

Brown RE, Sergeeva OA, Eriksson KS, Haas HL. Convergent excitation of dorsal raphe serotonin neurons by multiple arousal systems (orexin/hypocretin, histamine and noradrenaline). J Neurosci 2002;22(20):8850-9.

22.

Devlin MG, Christopoulos A. Modulation of cannabinoid agonist binding by 5-HT in the rat cerebellum. J Neurochem 2002;80(6):1095-102.

23.

Fan P. Cannabinoid agonists inhibit the activation of 5-HT3 receptors in rat nodose ganglion neurons. J Neurophysiol 1995;73(2):907-10.

24.

Haj-Dahmane S, Shen R-Y. Modulation of the serotonin system by endocannabinoid signaling. Neuropharmacology. 2011;61(3):414-20.

25.

Haj-Dahmane S, Shen RY. The wake-promoting peptide orexin-B inhibits glutamatergic transmission to dorsal raphe nucleus serotonin neurons through retrograde endocannabinoid signaling. J Neurosci 2005;25(4):896-905.

26.

Babson KA, Sottile J, Morabito D. Cannabis, Cannabinoids, and Sleep: a Review of the Literature. Curr Psychiatry Rep 2017;19(4):23.

27.

Babson K, Bonn-Miller M. Sleep Disturbances: Implications for Cannabis Use, Cannabis Use Cessation, and Cannabis Use Treatment. Curr Addict Rep 2014;1:109-14.

28.

Nicholson AN, Turner C, Stone BM, Robson PJ. Effect of Delta-9-tetrahydrocannabinol and cannabidiol on nocturnal sleep and early-morning behavior in young adults. J Clin Psychopharmacol 2004;24(3):305-13.

29.

Pivik RT, Zarcone V, Dement WC, Hollister LE. Delta-9-tetrahydrocannabinol and synhexl: effects on human sleep patterns. Clin Pharmacol Ther 1972;13(3):426-35.

30.

Fujimori M, Himwich HE. Δ9-Tetrahydrocannabinol and the sleep-wakefulness cycle in rabbits. Physiol Behav 1973;11(3):291-5.

31.

Wallach MB, Gershon S. The effects of delta8-THC on the EEG, reticular multiple unit activity and sleep of cats. Eur J Pharmacol 1973;24(2):172-8.

32.

Barratt ES, Adams PM. Chronic marijuana usage and sleep-wakefulness cycles in cats. Biol Psychiatry 1973;6(3):207-14.

33.

Pranikoff K, Karacan I, Larson EA, Williams RL, Thornby JI, Hursch CJ. Effects of marijuana smoking on the sleep EEG. Preliminary studies. Jfma. 1973;60(3):28-31.

34.

Adams PM, Barratt ES. Effect of chronic marijuana administration of stages of primate sleep-wakefulness. Biol Psychiatry 1975;10(3):315-22.

35.

Pacek LR, Herrmann ES, Smith MT, Vandrey R. Sleep continuity, architecture and quality among treatment-seeking cannabis users: An in-home, unattended polysomnographic study. Exp Clin Psychopharmacol 2017;25(4):295-302.

36.

Bolla KI, Brown K, Eldreth D, Tate K, Cadet JL. Dose-related neurocognitive effects of marijuana use. Neurology. 2002;59(9):1337-43.

37.

Budney AJ, Moore BA, Vandrey RG, Hughes JR. The time course and significance of cannabis withdrawal. J Abnorm Psychol 2003;112(3):393-402.

38.

Bolla KI, Lesage SR, Gamaldo CE, Neubauer DN, Wang NY, Funderburk FR, et al. Polysomnogram changes in marijuana users who report sleep disturbances during prior abstinence. Sleep Med 2010;11(9):882-9.

39.

Hser YI, Mooney LJ, Huang D, Zhu Y, Tomko RL, McClure E, et al. Reductions in cannabis use are associated with improvements in anxiety, depression, and sleep quality, but not quality of life. J Subst Abus Treat 2017;81:53-8.

40.

Chagas MH, Crippa JA, Zuardi AW, Hallak JE, Machado-de-Sousa JP, Hirotsu C, et al. Effects of acute systemic administration of cannabidiol on sleep-wake cycle in rats. J Psychopharmacol 2013;27(3):312-6.

41.

Monti JM. Hypnoticlike effects of cannabidiol in the rat. Psychopharmacology 1977;55(3):263-5.

42.

Spindle TR, Cone EJ, Goffi E, Weerts EM, Mitchell JM, Winecker RE, et al. Pharmacodynamic effects of vaporized and oral cannabidiol (CBD) and vaporized CBD-dominant cannabis in infrequent cannabis users. Drug Alcohol Depend 2020;211:107937.

43.

Sanford AE, Castillo E, Gannon RL. Cannabinoids and hamster circadian activity rhythms. Brain Res 2008;1222:141-8.

44.

Acuna-Goycolea C, Obrietan K, van den Pol AN. Cannabinoids excite circadian clock neurons. J Neurosci 2010;30(30):10061-6.

45.

Murillo-Rodriguez E, Palomero-Rivero M, Millan-Aldaco D, Mechoulam R, Drucker-Colin R. Effects on sleep and dopamine levels of microdialysis perfusion of cannabidiol into the lateral hypothalamus of rats. Life Sci 2011;88(11-12):504-11.

46.

Pava MJ, Makriyannis A, Lovinger DM. Endocannabinoid Signaling Regulates Sleep Stability. PLoS One 2016;11(3):e0152473.

47.

Vaughn LK, Denning G, Stuhr KL, de Wit H, Hill MN, Hillard CJ. Endocannabinoid signalling: has it got rhythm? Br J Pharmacol 2010;160(3):530-43.

48.

Kesner AJ, Lovinger DM. Cannabinoids, Endocannabinoids and Sleep, Front Mol Neurosci 2020;13:125.

49.

Farabi SS, Prasad B, Quinn L, Carley DW. Impact of dronabinol on quantitative electroencephalogram (qEEG) measures of sleep in obstructive sleep apnea syndrome. J Clin Sleep Med 2014;10(1):49-56.

50.

Coccurello R, Maccarrone M. Hedonic Eating and the "Delicious Circle": From Lipid-Derived Mediators to Brain Dopamine and Back. Front Neurosci. 2018;12:271-.

51.

Hanlon EC, Leproult R, Stuhr KL, Doncheck EM, Hillard CJ, Van Cauter E. Circadian Misalignment of the 24-hour Profile of Endocannabinoid 2-Arachidonoylglycerol (2-AG) in Obese Adults. J Clin Endocrinol Metab 2020;105(3):792-802.

52.

Hanlon EC, Tasali E, Leproult R, Stuhr KL, Doncheck E, de Wit H, et al. Sleep Restriction Enhances the Daily Rhythm of Circulating Levels of Endocannabinoid 2-Arachidonoylglycerol. Sleep. 2016;39(3):653-64.

53.

Tashkin DP. Effects of marijuana smoking on the lung. Ann Am Thorac Soc 2013;10(3):239-47.

54.

Hancox RJ, Poulton R, Ely M, Welch D, Taylor DR, McLachlan CR, et al. Effects of cannabis on lung function: a population-based cohort study. Eur Respir J 2010;35(1):42-7.

55.

Vachon L, FitzGerald MX, Solliday NH, Gould IA, Gaensler EA. Single-dose effects of marihuana smoke. Bronchial dynamics and respiratory-center sensitivity in normal subjects. N Engl J Med 1973;288(19):985-9.

56.

Kaczynska K, Szereda-Przestaszewska M. Nodose ganglia-modulatory effects on respiration. Physiol Res 2013;62(3):227-35.

57.

Carley DW, Prasad B, Reid KJ, Malkani R, Attarian H, Abbott SM, et al. Pharmacotherapy of Apnea by Cannabimimetic Enhancement, the PACE Clinical Trial: Effects of Dronabinol in Obstructive Sleep Apnea. Sleep 2018, 41, https://doi.org/10.1093/sleep/zsx184.

58.

Carley DW, Prasad B, Reid KJ, Malkani R, Attarian H, Abbott SM, et al. Pharmacotherapy of Apnea by Cannabimimetic Enhancement, the PACE Clinical Trial: Effects of Dronabinol in Obstructive Sleep Apnea. Sleep. 2018;41(1).

59.

Prasad B, Radulovacki MG, Carley DW. Proof of concept trial of dronabinol in obstructive sleep apnea. Front Psychiatry 2013;4:1.

60.

Hsiao YT, Yi PL, Li CL, Chang FC. Effect of cannabidiol on sleep disruption induced by the repeated combination tests consisting of open field and elevated plus-maze in rats. Neuropharmacology. 2012;62(1):373-84.

61.

Gorelick DA, Goodwin RS, Schwilke E, Schwope DM, Darwin WD, Kelly DL, et al. Tolerance to effects of high-dose oral delta9-tetrahydrocannabinol and plasma cannabinoid concentrations in male daily cannabis smokers. J Anal Toxicol 2013;37(1):11-6.

62.

Ware MA, Fitzcharles MA, Joseph L, Shir Y. The effects of nabilone on sleep in fibromyalgia: results of a randomized controlled trial. Anesth Analg 2010;110(2):604-10.

63.

Russo EB, Guy GW, Robson PJ. Cannabis, pain, and sleep: lessons from therapeutic clinical trials of Sativex, a cannabis-based medicine. Chem Biodivers 2007;4(8):1729-43.

64.

Ware M. Investigation of the efficacy and safety of CHI-921 insomnia. 2019 June 13 [last updated 2020 October 5]. In ClinicalTrials.gov [Internet]. Montréal, Quebec, Canada. Available from: https://clinicaltrials.gov/ct2/show/NCT03984604?cond=Investigation+of+the+Efficacy+and+Safety+of+CHI-921+in+Insomnia.&draw=2&rank=1. ClinicalTrials.gov Identifier: NCT03984604. Access date 11 Sep 2020.

65.

Eastwood P. A trial to evaluate an oral medicinal cannabis extract compared with placebo for the treatment of insomnia. 2017 December 1 [last updated 2020 March 12]. In ANZCTR.org.au [Internet] Available from: https://www.anzctr.org.au/Trial/Registration/TrialReview.aspx?id=373959&showHistory=true&isReview=true. Registration number: ACTRN12618000078257. Accessed 22 Oct 2020

66.

Hayley A. Cannabidiol (CBD) treatment for insomnia: a three-week randomised controlled pilot trial with a placebo run-in period (CBD-INS). 2020 January 7 [ last updated 2020 March 20]. In ANZCTR.org.au [Internet] Available from: https://www.anzctr.org.au/Trial/Registration/TrialReview.aspx?id=379003&isReview=true. Registration number: ACTRN12620000070932. Access date October 22, 2020

67.

Suraev A, Grunstein RR, Marshall NS, D'Rozario AL, Gordon CJ, Bartlett DJ, et al. Cannabidiol (CBD) and Delta(9)-tetrahydrocannabinol (THC) for chronic insomnia disorder ('CANSLEEP' trial): protocol for a randomised, placebo-controlled, double-blinded, proof-of-concept trial. BMJ Open 2020;10(5):e034421.

68.

Červenka S, Pålhagen SE, Comley RA, Panagiotidis G, Cselényi Z, Matthews JC, et al. Support for dopaminergic hypoactivity in restless legs syndrome: a PET study on D2-receptor binding. Brain. 2006;129(8):2017-28.

69.

Allen RP, Barker PB, Horska A, Earley CJ. Thalamic glutamate/glutamine in restless legs syndrome: increased and related to disturbed sleep. Neurology. 2013;80(22):2028-34.

70.

Winkelman JW, Schoerning L, Platt S, Jensen JE. Restless legs syndrome and central nervous system gamma-aminobutyric acid: preliminary associations with periodic limb movements in sleep and restless leg syndrome symptom severity. Sleep Med 2014;15(10):1225-30.

71.

von Spiczak S, Whone AL, Hammers A, Asselin MC, Turkheimer F, Tings T, et al. The role of opioids in restless legs syndrome: an [11C]diprenorphine PET study. Brain. 2005;128(Pt 4):906-17.

72.

Megelin T, Ghorayeb I. Cannabis for restless legs syndrome: a report of six patients. Sleep Med 2017;36:182-3.

73.

Ghorayeb I. More evidence of cannabis efficacy in restless legs syndrome. Sleep Breath 2020;24(1):277-9.

74.

Malhotra A, Ayas N, Patel SR, Peppard PE, Tufik S, Valentine K, et al. 0477 Americas Prevalence of OSA in Adults: Estimation Using Currently Available Data. Sleep. 2019;42:A191.

75.

Calik MW, Radulovacki M, Carley DW. Intranodose ganglion injections of dronabinol attenuate serotonin-induced apnea in Sprague-Dawley rat. Respir Physiol Neurobiol 2014;190:20-4.

76.

Calik MW, Carley DW. Effects of Cannabinoid Agonists and Antagonists on Sleep and Breathing in Sprague-Dawley Rats. Sleep. 2017;40(9).

77.

Calik MW, Radulovacki M, Carley DW. A method of nodose ganglia injection in Sprague-Dawley rat. J Vis Exp 2014(93):e52233.

78.

Koffel E, Khawaja IS, Germain A. Sleep Disturbances in Posttraumatic Stress Disorder: Updated Review and Implications for Treatment. Psychiatr Ann 2016;46(3):173-6.

79.

Bailey CR, Cordell E, Sobin SM, Neumeister A. Recent progress in understanding the pathophysiology of post-traumatic stress disorder: implications for targeted pharmacological treatment. CNS Drugs 2013;27(3):221-32.

80.

Aurora RN, Zak RS, Auerbach SH, Casey KR, Chowdhuri S, Karippot A, et al. Best practice guide for the treatment of nightmare disorder in adults. J Clin Sleep Med 2010;6(4):389-401.

81.

Bitencourt RM, Takahashi RN. Cannabidiol as a Therapeutic Alternative for Post-traumatic Stress Disorder: From Bench Research to Confirmation in Human Trials. Front Neurosci 2018;12:502.

82.

Cameron C, Watson D, Robinson J. Use of a synthetic cannabinoid in a correctional population for posttraumatic stress disorder-related insomnia and nightmares, chronic pain, harm reduction, and other indications: a retrospective evaluation. J Clin Psychopharmacol 2014;34(5):559-64.

83.

Fraser GA. The use of a synthetic cannabinoid in the management of treatment-resistant nightmares in posttraumatic stress disorder (PTSD). CNS Neurosci Ther 2009;15(1):84-8.

84.

Jetly R, Heber A, Fraser G, Boisvert D. The efficacy of nabilone, a synthetic cannabinoid, in the treatment of PTSD-associated nightmares: A preliminary randomized, double-blind, placebo-controlled cross-over design study. Psychoneuroendocrinology. 2015;51:585-8.

85.

Roitman P, Mechoulam R, Cooper-Kazaz R, Shalev A. Preliminary, open-label, pilot study of add-on oral Δ9-tetrahydrocannabinol in chronic post-traumatic stress disorder. Clin Drug Investig 2014;34(8):587-91.

86.

Orsolini L, Chiappini S, Volpe U, Berardis D, Latini R, Papanti GD, Corkery AJM. Use of Medicinal Cannabis and Synthetic Cannabinoids in Post-Traumatic Stress Disorder (PTSD): A Systematic Review. Medicina (Kaunas). 2019 Aug 23;55(9):525.

87.

Zalai D, Chung S, Hussain N, Shapiro C. Does cannabinoid really improve sleep? Testing the sleep effects of nabilone in chronic pain patients: a placebo-controlled, randomized, pilot study. Psychotherapy and Psychosomatics. 2015;84. Available at www.semanticscholar.org. Accessed 19 Dec 2020.

88.

Jiang H, Huang J, Shen Y, Guo S, Wang L, Han C, et al. RBD and Neurodegenerative Diseases. Mol Neurobiol 2017;54(4):2997-3006.

89.

Chagas MH, Eckeli AL, Zuardi AW, Pena-Pereira MA, Sobreira-Neto MA, Sobreira ET, et al. Cannabidiol can improve complex sleep-related behaviours associated with rapid eye movement sleep behaviour disorder in Parkinson's disease patients: a case series. J Clin Pharm Ther 2014;39(5):564-6.

90.

Zuardi AW, Crippa JA, Hallak JE, Pinto JP, Chagas MH, Rodrigues GG, et al. Cannabidiol for the treatment of psychosis in Parkinson's disease. J Psychopharmacol 2009;23(8):979-83.

91.

Chemelli RM, Willie JT, Sinton CM, Elmquist JK, Scammell T, Lee C, et al. Narcolepsy in orexin knockout mice: molecular genetics of sleep regulation. Cell. 1999;98(4):437-51.

92.

Feinberg I, Jones R, Walker JM, Cavness C, March J. Effects of high dosage delta-9-tetrahydrocannabinol on sleep patterns in man. Clin Pharmacol Ther 1975;17(4):458-66.

93.

Carlini EA, Cunha JM. Hypnotic and antiepileptic effects of cannabidiol. J Clin Pharmacol. 1981;21(S1):417s-27s.

94.

Murillo-Rodríguez E, Sarro-Ramírez A, Sánchez D, Mijangos-Moreno S, Tejeda-Padrón A, Poot-Aké A, et al. Potential effects of cannabidiol as a wake-promoting agent. Curr Neuropharmacol 2014;12(3):269-72.

95.

Murillo-Rodriguez E, Millan-Aldaco D, Palomero-Rivero M, Morales-Lara D, Mechoulam R, Drucker-Colin R. Cannabidiol Partially Blocks the Excessive Sleepiness in Hypocretindeficient Rats: Preliminary Data. CNS Neurol Disord Drug Targets 2019;18(9):705-12.

96.

Volkow ND, Baler RD, Compton WM, Weiss SR. Adverse health effects of marijuana use. N Engl J Med 2014;370(23):2219-27.

97.

Ramar K, Rosen IM, Kirsch DB, Chervin RD, Carden KA, Aurora RN, et al. Medical Cannabis and the Treatment of Obstructive Sleep Apnea: An American Academy of Sleep Medicine Position Statement. J Clin Sleep Med 2018;14(04):679-81.

98.

Hasler BP, Kirisci L, Clark DB. Restless Sleep and Variable Sleep Timing During Late Childhood Accelerate the Onset of Alcohol and Other Drug Involvement. J Stud Alcohol Drugs 2016;77(4):649-55.

99.

Suraev AS, Marshall NS, Vandrey R, McCartney D, Benson MJ, McGregor IS, et al. Cannabinoid therapies in the management of sleep disorders: A systematic review of preclinical and clinical studies. Sleep Med Rev 2020;53:101339.

100.

Goril S, Shapiro C. The Patterns of Sleep Disorders and Circadian Rhythm Disruptions in Children and Adolescents with Fetal Alcohol Spectrum Disorders. 2011. In: ResearchGate [online]. Available from: https://www.researchgate.net/profile/Colin_Shapiro/publication/267910844/figure/download/fig1/AS:655137936773120@1533208464033/Hypnogram-of-sleep-cycle-in-a-healthy-young-adult-Normal-sleep-involvescycling.png. Accessed 17 Nov 2020.
Additional information
Publisher's Note
Springer Nature remains neutral with regard to jurisdictional claims in published maps and institutional affiliations.
Supplementary Information
About this article
Cite this article
Kaul, M., Zee, P.C. & Sahni, A.S. Effects of Cannabinoids on Sleep and their Therapeutic Potential for Sleep Disorders. Neurotherapeutics (2021). https://doi.org/10.1007/s13311-021-01013-w
Key Words
Cannabinoids

Sleep

Hypnogram

Sleep apnea

Sleep disordered breathing

Insomnia

Marijuana

Cannabis

Restless leg syndrome

Nightmares

Narcolepsy

Parasomnia