Abstract
Postoperative peritonitis (PoP), despite their relatively low incidence, are associated with high mortality. Such poor outcomes are also related to the high proportion of aged patients, whose intra-abdominal infections are difficult to manage. The study included 84 consecutive patients with PoP. The aim was the validation of the Mannheim Prognostic Index (MPI) in the context of PoP and the assessment of the prognostic impact of age and other clinical factors in a large series from a tertiary center. PoP had an incidence of 3.9% in all the abdominal surgeries in the study period. Surgical control of POP focus was achieved in 90.5% of cases and a complete abdominal clearance in 58.3%. Complication rate was 75% with a mortality of 26.2%. For MPI score, the ROC curve indicated a cut-off value of 29 with a sensitivity of 72.7% and specificity of 67.7% in predicting death. At univariate analysis, factors significantly related to poorer prognosis included advanced age (p 0.001), site of primary surgery (p 0.05), lack of abdominal clearance (p 0.003), generalized peritonitis (p 0.04) and high MPI score (p < 0.001). Age, MPI score and absence of abdominal clearance resulted in independent prognostic factors at multivariate analysis. MPI showed good efficacy in identifying POP patients at high risk of death. The increased risk of mortality related to advanced age should be considered with MPI score in planning the treatment. An aggressive and early diagnostic-therapeutic approach is required to reduce the MPI score and improve the prognosis.
This is a preview of subscription content, log in to check access.
Access options
Buy single article
Instant access to the full article PDF.
US$ 39.95
Tax calculation will be finalised during checkout.
Subscribe to journal
Immediate online access to all issues from 2019. Subscription will auto renew annually.
US$ 99
Tax calculation will be finalised during checkout.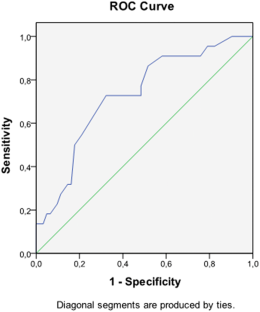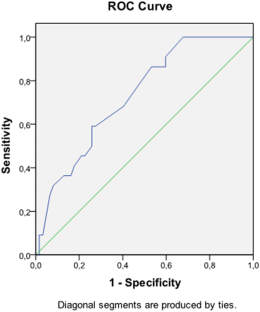 References
1.

Mulier S, Penninckx F, Verwaest C et al (2003) Factors affecting mortality in generalized postoperative peritonitis: multivariate analysis in 96 patients. World J Surg 27:379–384. https://doi.org/10.1007/s00268-002-6705-x

2.

Ruggiero R, Sparavigna L, Docimo G et al (2011) Post-operative peritonitis due to anastomotic dehiscence after colonic resection. Multicentric experience, retrospective analysis of risk factors and review of the literature. Ann Ital Chir 82:369–376

3.

Sartelli M, Chichom-Mefire A, Labricciosa FM et al (2017) The management of intra-abdominal infections from a global perspective: 2017 WSES guidelines for management of intra-abdominal infections. World J Emerg Surg 12:29. https://doi.org/10.1186/s13017-017-0141-6

4.

Sartelli M, Griffiths EA, Nestori M (2015) The challenge of post-operative peritonitis after gastrointestinal surgery. Updates Surg 67:373–381. https://doi.org/10.1007/s13304-015-0324-1

5.

Bassetti M, Eckmann C, Giacobbe DR et al (2019) Post-operative abdominal infections: epidemiology, operational definitions, and outcomes. Intensive Care Med 46:163–172

6.

Torer N, Yorganci K, Elker D, Sayek I (2010) Prognostic factors of the mortality of postoperative intraabdominal infections. Infection 38:255–260. https://doi.org/10.1007/s15010-010-0021-4

7.

Copeland GP, Jones D, Walters M (1991) POSSUM: a scoring system for surgical audit. Br J Surg 78:355–360. https://doi.org/10.1002/bjs.1800780327

8.

Kulkarni SV, Naik AS, Subramanian N (2007) APACHE-II scoring system in perforative peritonitis. Am J Surg 194:549–552. https://doi.org/10.1016/j.amjsurg.2007.01.031

9.

Kumar S, Gupta A, Chaudhary S, Agrawal N (2011) Validation of the use of POSSUM score in enteric perforation peritonitis—results of a prospective study. Pan Afr Med J. https://doi.org/10.4314/pamj.v9i1.71197

10.

Wacha H, Linder MM, Feldmann U et al (1987) Mannheim peritonitis index - prediction of risk of death from peritonitis: construction of a statistical and validation of an empirically based index. Theor Surg 1:169–177

11.

Muralidhar VA, Madhu CP, Sudhir S, Srinivasarangan M (2014) Efficacy of Mannheim Peritonitis Index (MPI) score in patients with secondary peritonitis. J Clin Diagnostic Res 8:NC01–NC03. https://doi.org/10.7860/JCDR/2014/8609.5229

12.

Neri A, Marrelli D, Scheiterle M et al (2015) Re-evaluation of mannheim prognostic index in perforative peritonitis: prognostic role of advanced age. A prospective cohort study. Int J Surg 13:54–59. https://doi.org/10.1016/j.ijsu.2014.11.035

13.

Salamone G, Licari L, Falco N et al (2016) Mannheim Peritonitis Index (MPI) and elderly population: prognostic evaluation in acute secondary peritonitis. G Chir 37:243–249. https://doi.org/10.11138/gchir/2016.37.6.243

14.

Dindo D, Demartines N, Clavien PA (2004) Classification of surgical complications: a new proposal with evaluation in a cohort of 6336 patients and results of a survey. Ann Surg 240:205–213

15.

Correia MM, Thuler LCS, Velasco E et al (2001) Prediction of death using the Mannheim peritonitis index in oncology patients. Rev Bras Cancerol 47(1):63–68

16.

Billing A, Fröhlich D, Schildberg W (1994) Prediction of outcome using the Mannheim peritonitis index in 2003 patients. Br J Surg 81:209–213. https://doi.org/10.1002/bjs.1800810217

17.

Solomkin Joseph S, Mazuski John E, Bradley John S, Rodvold Keith A, Goldstein Ellie J C, Baron Ellen J, O'Neill Patrick J, Chow Anthony W, Patchen Dellinger E, Eachempati Soumitra R, Gorbach Sherwood, Hilfiker Mary, May Addison K, Nathens Avery B, Robert JGB (2010) Diagnosis and management of complicated intra-abdominal infection in adults and children: guidelines by the Surgical Infection Society and the Infectious Diseases Society of America. Clin Infect Dis 11:79–109. https://doi.org/10.1086/649554

18.

Malangoni MA (2003) Current concepts in peritonitis. Curr Gastroenterol Rep 5:295–301

19.

Bosscha K, Reijnders K, Hulstaert PF et al (1997) Prognostic scoring systems to predict outcome in peritonitis and intraabdominal sepsis. Br J Surg 84:1532–1534. https://doi.org/10.1002/bjs.1800841110

20.

Mariette C (2006) Principes de prise en charge chirurgicale des péritonites postopératoires. J Chir (Paris) 143:84–87
Funding
This research received no specific grant from any funding agency in the public, commercial or not for- profit sectors.
Ethics declarations
Conflict of interest
The authors have no competing interest to disclose.
Ethical approval
None required.
Research involving human participants and/or animals
All procedures performed in this study involving patients were in accordance with the ethical standards of the national research commitee and with the 1964 Helsinki declaration and its later amendments.
Informed consent
Informed consent to consult clinical records was obtained from all patients included in the studies.
Additional information
Publisher's Note
Springer Nature remains neutral with regard to jurisdictional claims in published maps and institutional affiliations.
About this article
Cite this article
Neri, A., Fusario, D., Marano, L. et al. Clinical evaluation of the Mannheim Prognostic Index in post-operative peritonitis: a prospective cohort study. Updates Surg 72, 1159–1166 (2020). https://doi.org/10.1007/s13304-020-00831-5
Received:

Accepted:

Published:

Issue Date:
Keywords
Peritonitis

Surgery

Treatment outcome

Prognostic factor

Aged

Intra-abdominal infections