Abstract
The environmental, socioeconomic and cultural significance of glaciers has motivated several countries to regulate activities on glaciers and glacierized surroundings. However, laws written to specifically protect mountain glaciers have only recently been considered within national political agendas. Glacier Protection Laws (GPLs) originate in countries where mining has damaged glaciers and have been adopted with the aim of protecting the cryosphere from harmful activities. Here, we analyze GPLs in Argentina (approved) and Chile (under discussion) to identify potential environmental conflicts arising from law restrictions and omissions. We conclude that GPLs overlook the dynamics of glaciers and could prevent or delay actions needed to mitigate glacial hazards (e.g. artificial drainage of glacial lakes) thus placing populations at risk. Furthermore, GPL restrictions could hinder strategies (e.g. use of glacial lakes as reservoirs) to mitigate adverse impacts of climate change. Arguably, more flexible GPLs are needed to protect us from the changing cryosphere.
This is a preview of subscription content, log in to check access.
Access options
Buy single article
Instant access to the full article PDF.
US$ 39.95
Tax calculation will be finalised during checkout.
Subscribe to journal
Immediate online access to all issues from 2019. Subscription will auto renew annually.
US$ 99
Tax calculation will be finalised during checkout.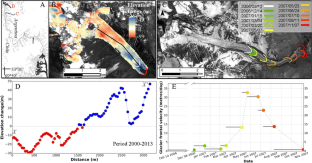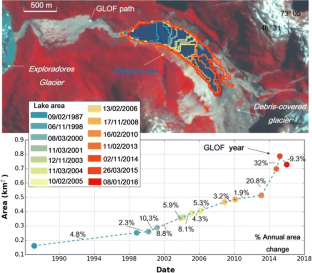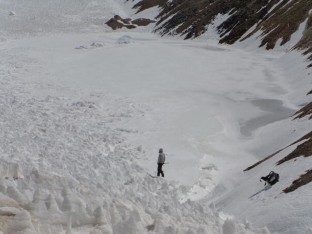 References
Allison, E. 2015. The spiritual significance of glaciers in an age of climate change. Wiley Interdisciplinary Reviews: Climate Change 6: 493–508. https://doi.org/10.1002/wcc.354.

Bartel, R., N. Graham, S. Jackson, J.H. Prior, D.F. Robinson, M. Sherval, and S. Williams. 2013. Legal geography: An Australian perspective. Geographical Research 51: 339–353.

Bolin, I. 2009. The glaciers of the Andes are melting: Indigenous and anthropological knowledge merge in restoring water resources. In Anthropology and climate change: From encounters to actions, ed. S.A. Crate, and M. Nuttall, 228–239. Walnut Creek, CA: Left Coast Press.

Brenning, A. 2008. The impact of mining on rock glaciers and glaciers. Examples from central Chile. In Darkening peaks: Glacier retreat, science, and society, ed. B.S. Orlove, E. Wiegandt, and B. Luckman, 196–205. Berkeley: University of California Press.

Butler, M. 2007. Glaciers as objects of law and international treaties. In Alpine space-man & environment, ed. Psenner, R. and Lackner, R. vol. 3, The water balance of the Alps, What do we need to protect the water resources of the Alps? Proceedings of the Conference held at Innsbruck University, 28–29 September 2006. Innsbruck: Universidad de Innsbruck, 2007, 19–31 pp.

Carey, M. 2005. Living and dying with glaciers: People's historical vulnerability to avalanches and outburst floods in Peru. Global and Planetary Change 47: 122–124.

Carey, M. 2008. The politics of place: Inhabiting and defending glacier hazard zones in peru's Cordillera Blanca. In Darkening peaks: Glacial retreat, science, and society, ed. B. Orlove, E. Wiegandt, and B. Luckman, 229–240. Berkeley: University of California Press.

Carrivick, J., and F. Tweed. 2016. A global assessment of the societal impacts of glacier outburst floods. Global and Planetary Change 144: 1–16.

Codelco. 2011. History of Codelco. Retrieved August 5, 2016, from https://www.codelco.com/flipbook/memorias/memoria2011/en/history.html.

Colgan, W., and L. Arenson. 2013. Open-pit glacier ice excavation: Brief review. Journal of Cold Regions Engineering 27: 223–243.

Cox, J. 2016. Finding a place for glaciers within environmental law: An analysis of ambiguous legislation and impractical common law. Appeal 21: 21–36.

Davies, B., and N. Glasser. 2012. Accelerating recession in Patagonian glaciers from the "Little Ice Age" (c. AD 1870) to 2011. Journal of Glaciology 58: 1063–1084.

Evans, S., N. Bishop, L. Smoll, P. Murillo, K. Delaney, and A. Oliver-Smith. 2009. A re-examination of the mechanism and human impact of catastrophic mass flows originating on Nevado Huascarán, Cordillera Blanca, Peru in 1962 and 1970. Engineering Geology 108: 96–118.

Fernández, C., and S. Massa. 2008. Obsérvase El Proyecto De Ley Registrado Bajo El N 26.418. Dirección Nacional del Registro Oficial Decreto 1837. 2008. Retrieved August 26, 2016, from http://www.bdlaw.com/assets/htmldocuments/CHILE_Argentine_Presidential_Veto_(Decree_1837_2008).PDF.

Haeberli, W., and C. Whiteman (eds.). 2014. Snow and ice-related hazards, risks, and disasters. Amsterdam: Elsevier.

Haeberli, W., M. Bütler, C. Huggel, T. Lehmann, Y. Schaub, and A. Schleiss. 2016. New lakes in deglaciating high-mountain regions—Opportunities and risks. Climatic change 139: 201–214.

Harrison, S., N. Glasser, V. Winchester, E. Haresign, C.R. Warren, and K. Jansson. 2006. A glacial lake outburst flood associated with recent mountain glacier retreat. Patagonian Andes, Holocene 16: 611–620.

Horvath, A. 2006. Proyecto de ley sobre valoración y protección de los glaciares. Senado de Chile, 9 p.

Houghton, J.T., Y. Ding, D.J. Griggs, M. Noguer, P.J. van der Linden, X. Dai, K. Maskell, and C.A. Johnson (eds.). 2001. Climate change 2001: The scientific basis: Contribution of working group 1 to the Third assessment report of the intergovernmental panel on climate change, 881 pages. New York: Cambridge University Press.

IPCC Climate Change. 2014. Impacts, adaptation, and vulnerability. Summary for policymakers. In Contribution of working group II to the intergovernmental panel on climate change ed. Field, C.B. Cambridge: Cambridge University Press.

Iribarren Anacona, P., A. Mackintosh, and K.P. Norton. 2015. Hazardous processes and events from glacier and permafrost areas: Lessons from the Chilean and Argentinean Andes. Earth Surface Processes and Landforms 40: 2–21.

Iza, A., and M.B.Rovere. 2006. Aspectos jurídicos de la conservación de los glaciares. UICN, Gland, Suiza. ISBN-10: 2-8317-0921-0.

Kargel, J.S., P. Alho, W. Buytaert, R. Celleri, J.G. Cogley, A. Dussaillant, G. Zambrano, W. Haeberli, et al. 2012. Glaciers in Patagonia: Controversy and prospects. Eos, Transactions American Geophysical Union 93: 212.

Kronenberg, J. 2013. Linking ecological economics and political ecology to study mining, glaciers and global warming. Environmental Policy and Governance. 23: 75–90.

La Vanguardia. 1934. El desbordamiento del Mendoza. Sábado 13 de Enero de 1934; 26–27 pp.

Loriaux, T.H., and G. Casassa. 2013. Evolution of glacial lakes from the Northern Patagonian Icefield and terrestrial water storage in a sea-level rise context, Global Planet. Change 102: 33–40.

Meza, F., D.S. Wilks, L. Gurovich, and N. Bambach. 2012. Impacts of climate change on irrigated agriculture in the Maipo Basin, Chile: Vulnerability of water rights and changes in the demand for irrigation. Journal of Water Resources Planning and Management. 138: 421–430.

Miningpress. 2015. SEIA: Cuánto demora la tramitación ambiental en Chile. Retrieved September 4, 2017, from http://www.miningpress.com/nota/290452/seia-cuanto-demora-la-tramitacion-ambiental-en-chile.

Ministerio de Hacienda. 2015. Declaración pública sobre capitalización de codelco. Gobierno de Chile. 2015. Retrieved August 5, 2016, from http://www.hacienda.cl/sala-de-prensa/noticias/historico/declaracion-publica-sobre.html.

Ministerio del Medio Ambiente de Chile. 2015. Experto Del Cees Valora Aporte De La Ley Que Busca Proteger Los Glaciares. Ministerio del Medio Ambiente de Chile. 2015. Retrieved July 16, 2016, from http://portal.mma.gob.cl/experto-del-cees-valora-aporte-de-la-ley-que-busca-proteger-los-glaciares/.

Nuth, C., and A. Kääb. 2011. Co-registration and bias corrections of satellite elevation data sets for quantifying glacier thickness change. The Cryosphere 5: 2011.

Observatorio latinoamericano de conflictos ambientales (OLCA). 2016. Ante denuncias: Comisión de derechos humanos pide revisar proyecto de ley de "Protección" De Glaciares. Retrieved July 18, 2016, from http://olca.cl/articulo/nota.php?id=106140.

Paul, F., and N. Mölg. 2014. Hasty retreat of glaciers in northern Patagonia from 1985 to 2011. Journal of Glaciology 60: 1033–1043.

Pelto, M. 2011. Hydropower: Hydroelectric power generation from alpine glacier melt. Encyclopaedia of Snow Ice and Glaciers, 546–551. Dordrecht: Springer.

Petrakov, D.A., S.S. Chernomorets, S.G. Evans, and O.V. Tutubalina. 2008. Catastrophic glacial multi-phase mass movements: A special type of glacial hazard. Advances in Geosciences 14: 211–218.

Poder Judicial. 2016. Oficio No. 110-2016. Informe Proyecto de Ley No. 26-2016. 12 p.

Portocarrero, C. 2014. The glacial lake handbook. Reducing risk from dangerous glacial lakes in the Cordillera Blanca, Perú, 68. Washington, D.C.: U.S. Agency for International development.

Purdie, H. 2013. Glacier retreat and tourism: Insights from New Zealand. Mountain Research and Development 33: 463–472. https://doi.org/10.1659/mrd-journal-d-12-00073.1.

Reynolds, J.M. 1992. The identification and mitigation of glacier-related hazards: Examples from the Cordillera Blanca, Peru. In Geohazards, ed. G.J.H. McCall, D.C.J. Laming, and S. Scott, 143–157. London: Chapman & Hall.

Segovia Rocha, A. 2015. Glaciares en el Sistema de Áreas Silvestres Protegidas por el Estado (SNASPE). Investigaciones Geográficas, 49: 51–68.

Scott, D., B. Jones, and J. Konopek. 2007. Implications of climate and environmental change for nature-based tourism in the Canadian Rocky Mountains: A case study of Waterton Lakes National Park. Tourism Management 28: 570–579. https://doi.org/10.1016/j.tourman.2006.04.020.

Taillant, J. 2015. Glaciers: The politics of ice, 360. USA: Oxford University Press.

Taillant, J. 2016. Cryoactivism. Environmental justice and climate change in Latin America, vol. xlvii: Issue 4.LASA FORUM.

Tollefson, J., and E. Rodríguez Mega. 2017. Argentinean geoscientist faces criminal charges over glacier survey. Nature 552: 159–160. https://doi.org/10.1038/d41586-017-08236-y.

Urquieta, C. 2014. Bachelet Cede a Presión Mediática Y Anuncia Protección De Glaciares." El Mostrador, 2014. Retrieved 3 August, 2010, from http://www.elmostrador.cl/noticias/pais/2014/05/21/bachelet-cede-a-presion-mediatica-y-anuncia-proteccion-de-glaciares/.

Vera, A. 2017. Cinco fallecidos y 15 desaparecidos tras aluvión en Villa Santa Lucía. La Tercera. Retrieved 16 December, 2007.

Vicuña, S., R. Garreaud, and J. McPhee. 2011. Climate change impacts on the hydrology of a snowmelt driven basin in semiarid Chile. Climatic Change 105: 469. https://doi.org/10.1007/s10584-010-9888-4.

Vincent, C., S. Auclair, and E. Le Meur. 2010. Outburst flood hazard for glacier-dammed Lac de ochemelon, France. Journal of Glaciology 56: 91–100. https://doi.org/10.3189/002214310791190857.

Vuille, M., E. Franquist, R. Garreaud, W.S. Lavado Casimiro, and B. Cáceres. 2015. Impact of the global warming hiatus on Andean temperature. Journal of Geophysical Research 120: 3745–3757. https://doi.org/10.1002/2015JD023126.

Wilson, R., N. Glasser, J. Reynolds, S. Harrison, P. Iribarren Anacona, M. Schaefer, and S. Shannon. 2018. Glacial lakes of central and Patagonian Andes. Global and Planetary Change. https://doi.org/10.1016/j.gloplacha.2018.01.004.

Younker, K. 2010. Ley De Glaciares: Caught in the balance. The Argentina independent. Retrieved 19 October, 2016, from http://www.argentinaindependent.com/socialissues/environment/ley-de-glaciares-caught-in-the-balance/.
Acknowledgements
This research was supported by the RCUK-CONICYT project MR-N026462-1 "Glacial Hazards in Chile: Processes, Assessment, Mitigation, and Risk Management Strategies" and a VRIEA-PUCV project. This study was kindly supported with TanDEM-X data under DLR AO XTI_GLAC0264. David Farías acknowledge the support of Becas Chile, CONICYT. We thank Mark Carey and Alejandra Mancilla for commenting on an early draft of this work. We also thank two reviewers whose comments helped to strengthen our text.
About this article
Cite this article
Anacona, P.I., Kinney, J., Schaefer, M. et al. Glacier protection laws: Potential conflicts in managing glacial hazards and adapting to climate change. Ambio 47, 835–845 (2018). https://doi.org/10.1007/s13280-018-1043-x
Received:

Revised:

Accepted:

Published:

Issue Date:
Keywords
Andes

Glacial hazards

Glacier protection laws

GLOF

Mining