Abstract
With present-day scientific evidence challenging the efficiency of artificial aeration as an effective restoration method for eutrophicated lakes, our sociohistorical investigation traces the reasons for the persistent support for this method in Finland, where about one hundred lakes are subject to this treatment. Our study employed the concepts of technological path and aeration frame to analyze the extensive restoration and aeration history of the hypertrophic Tuusulanjärvi in southern Finland. Continuously aerated since 1972, it has the longest history of aeration in Finland. Qualitative analysis of documentary and archival sources revealed that the longstanding preference for aeration in the context of increasing scientific controversy was based on its functional versatility and seemingly unproblematic applicability in regard to shifting emphasis and goal setting of restoration. Additionally, the stability of the aeration frame has been supported by the practical and emotional attachment of local residents to lake restoration, particularly aeration, and finally the problems and contradicting interests related to alternative restoration methods.
This is a preview of subscription content, log in to check access.
Access options
Buy single article
Instant access to the full article PDF.
US$ 39.95
Price includes VAT for USA
Subscribe to journal
Immediate online access to all issues from 2019. Subscription will auto renew annually.
US$ 99
This is the net price. Taxes to be calculated in checkout.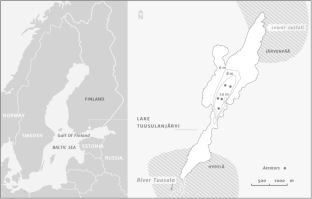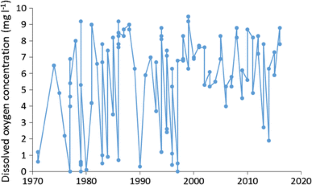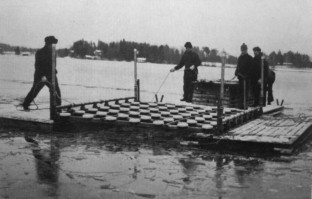 References
Ansoff, I., and E. McDonnell. 1990. Implanting strategic management, 2nd ed. Harlow: Pearson Education.

Arthur, W.B. 1989. Competing technologies, increasing returns, and lock-in by historical events. The Economic Journal 99: 116–131. doi:10.2307/2234208.

Beutel, M.W., and A.J. Horne. 1999. A review of the effects of hypolimnetic oxygenation on lake and reservoir water quality. Lake Reservoir Management 15: 285–297. doi:10.1080/07438149909354124.

Bijker, W.E. 1997. Of bicycles, bakelites and bulbs: Toward a theory of sociotechnical change, first paperback ed. Cambridge, MA: MIT Press.

Bijker, W.E. 2007. Dikes and dams, thick with politics. Isis 98: 109–123. doi:10.1086/512835.

Bijker, W.E., T. Hughes, and T. Pinch. 2012. General introduction. In The social construction of technological systems: New directions in the sociology and history of technology, Anniversary ed, ed. W.E. Bijker, T. Hughes, and T. Pinch, xxxix–xliv. Cambridge, MA: MIT Press.

Bormans, M., B. Maršálek, and D. Jancula. 2016. Controlling internal phosphorus loading in lakes by physical methods to reduce cyanobacterial blooms: A review. Aquatic Ecology 50: 407–422. doi:10.1007/s10452-015-9564-x.

Cairns Jr., J. 2006. Restoring damaged aquatic ecosystems. The Journal of Social, Political, and Economic Studies 31: 53–74.

Cooke, D.G., E.B. Welch, S.A. Peterson, and S.A. Nichols. 2005. Restoration and management of lakes and reservoirs, 3rd ed. Boca Raton, FL: CRC Press.

David, P.A. 1985. Clio and the economics of QWERTY. The American Economic Review 75: 332–337.

Dizard, J.E. 2010. Uneasy relationships between ecology, history and restoration. In Restoration and history: The search for a usable environmental past, ed. M. Hall, 154–163. New York: Routledge.

Dosi, G. 1982. Technological paradigms and technological trajectories. A suggested interpretation of the determinants and directions of technical change. Research Policy 11: 147–162.

Egan, D., E.E. Hjerpe, and J. Abrams. 2011. Why people matter in ecological restoration? In Human dimensions of ecological restoration: Integrating science, nature and culture, ed. D. Egan, E.E. Hjerpe, and J. Abrams, 21–39. Washington, DC: Island Press.

Geels, F.W. 2006. The hygienic transition from cesspools to sewer systems (1840–1930): The dynamics of regime transformation. Research Policy 35: 1069–1082. doi:10.1016/j.respol.2006.06.001.

Geels, F.W., and J. Schot. 2007. Typology of sociotechnical transition pathways. Research Policy 36: 399–417. doi:10.1016/j.respol.2007.01.003.

Gächter, R., and B. Müller. 2003. Why the phosphorus retention of lakes does not necessarily depend on the oxygen supply to their sediment surface. Limnology and Oceanography 48: 929–933. doi:10.4319/lo.2003.48.2.0929.

Gächter, R., and B. Wehrli. 1998. Ten years of artificial mixing and oxygenation: No effect on the internal phosphorus loading of two eutrophic lakes. Environmental Science and Technology 32: 3659–3665. doi:10.1021/es980418l.

Gobster, P.H., and R.B. Hull. 2000. Restoring nature: Perspectives from the social sciences and humanities. Washington, DC: Island Press.

Gorman, H.S., and B. Mendelsohn. 2010. Where does nature end and culture begin? In The illusory boundary: Environment and technology in history, ed. M. Reuss, and S.H. Cutcliffe, 265–290. Charlottesville: University of Virginia Press.

Harjula, H. 1971. Talvisesta happitilanteesta Tuusulanjärvessä sekä järven restauraatiotoimenpiteistä. Tuusulanjärven vesiensuojeluyhdistys, Helsinki (On the winterly oxygen conditions at Tuusulanjärvi and the restoration procedures at the lake, in Finnish).

Hertta database. 2017. OIVA-Environment and Geographic Information Service. Finnish Environment Institute. http://www.syke.fi/avointieto.

Higgs, E. 2003. Nature by design: People, natural process and ecological restoration. Cambridge: MIT Press.

Horppila, J., P. Köngäs, J. Niemistö, and S. Hietanen. 2015. Oxygen flux and penetration depth in the sediments of aerated and non-aerated lake basins. International Review of Hydrobiology 100: 106–115. doi:10.1002/iroh.201401781.

Horppila, J., H. Holmroos, J. Niemistö, I. Massa, N.A. Nygrén, P. Schönach, P. Tapio, and O. Tammeorg. 2017. Variations of internal phosphorus loading and water quality in a hypertrophic lake during 40 years of different management efforts. Ecological Engineering 103: 264–274. doi:10.1016/j.ecoleng.2017.04.018.

Hupfer, M., and J. Lewandowski. 2008. Oxygen controls the phosphorus release from lake sediments—A long-lasting paradigm in limnology. A review paper. International Review of Hydrobiology 93: 415–432. doi:10.1002/iroh.200711054.

Jordan, W.R., and G.M. Lubick. 2011. Making nature whole: A history of ecological restoration. Washington, DC: Island Press.

Järnefelt, H. 1958. Weiterer Beitrag zur Limnologie des Tuusulanjärvi. Acta Societatis pro fauna et flora Fennica, 74, 5, Societas pro fauna et flora Fennica, Helsinki (Another contribution on the limnology of Tuusulanjärvi, in German).

Keski-Uudenmaan vesiensuojelun kuntainliitto. 1984. Tuusulanjärven kunnostussuunnitelma. Keski-Uudenmaan vesiensuojelun kuntainliitto, Vantaa (Restoration plan of Lake Tuusulanjärvi, in Finnish).

Keto, A., A. Lehtinen, A. Mäkelä, and I. Sammalkorpi. 2004. Lake restoration. In Inland and coastal waters of Finland, ed. P. Eloranta, 93–104. Helsinki: University of Helsinki/Palmenia Publishing.

Klein, H.K., and D.L. Kleinman. 2002. The social construction of technology: Structural considerations. Science, Technology & Human Values 27: 28–52. doi:10.1177/016224390202700102.

Konttinen, R. 2013. Onnellista asua maalla: Tuusulanjärven taiteilijayhteisö. Siltala, Helsinki (Happy to live in the countryside: the artist community of Tuusulanjärvi, in Finnish).

Krippendorff, K. 2013. Content analysis: An introduction to its methodology, 3rd ed. Thousand Oaks, CA: Sage.

Kuha, J.K., A.H. Palomäki, J.T. Keskinen, and J.S. Karjalainen. 2016. Negligible effect of hypolimnetic oxygenation on the trophic state of Lake Jyväsjärvi, Finland. Limnologica—Ecology and Management of Inland Waters 58: 1–6. doi:10.1016/j.limno.2016.02.001.

Kuhn, T.S. cop. 2012, orig. 1962. The structure of scientific revolutions, 4th ed. Chicago: The University of Chicago Press.

KUVES. 2012. Tuusulanjärven kunnostusprojektin toimintasuunnitelma vuosille 2013–2017. KUVES, Kerava (Strategy for the restoration of Tuusulanjärvi, 2013–2017, in Finnish).

Levander, K.M. 1901. Kevätretki Tuusulanjärvelle, Luonnon ystävä: yleistajuinen luonnontieteellinen aikakauslehti 5: 108–113 (Spring excursion at Tuusulanjärvi, in Finnish).

Liboriussen, L., M. Søndergaard, E. Jeppesen, I. Thorsgaard, S. Grünfeld, T.S. Jakobsen, and K. Hansen. 2009. Effects of hypolimnetic oxygenation on water quality: Results from five Danish lakes. Hydrobiologia 625: 157–172.

Light, A. 2000. Ecological restoration and the culture of nature: A pragmatic perspective. In Restoring nature: Perspectives from the social sciences and humanities, ed. P.H. Gobster, and R.B. Hull, 49–70. Washington, DC: Island Press.

Luodedata. Online data on the oxygen measurements at Tuusulanjärvi. www.luodedata.fi/halosenniemi. Retrieved 26 Nov 2016.

Mallin, M.A., M.R. McIver, E.J. Wambach, and A.R. Robuck. 2016. Algal blooms, circulators, waterfowl, and eutrophic Greenfield Lake, North Carolina. Lake and Reservoir Management 32: 68–181. doi:10.1080/10402381.2016.1146374.

Marttila. 2013. Tuusulanjärven vedenlaadun seuranta ja luokittelu, presentation at Tuusulanjärvi-seminar 23 May 2013 (Water quality monitoring and classification at Tuusulanjärvi, in Finnish). http://www.tuusulanjarvi.org/wp-content/uploads/2013/08/Seuranta.pdf. Retrieved 27 April 2017.

Mercier, P. 1949. Aération partielle sous-lacustre d'un lac eutrophe. Verhandlungen Internationale Vereinigung für theoretische und angewandte Limnologie 10: 294–297 (Partial underwater aeration of a eutrophic lake, in French).

Meyer, U., and C. Schubert. 2007. Integrating path dependency and path creation in a general understanding of path constitution. The role of agency and institutions in the stabilisation of technological innovations. Science, Technology & Innovation Studies 3: 23–44.

Moosmann, L., R. Gächter, B. Müller, and A. Wüest. 2006. Is phosphorus retention in autochthonous lake sediments controlled by oxygen or phosphorus? Limnology and Oceanography 51: 763–771.

Niemistö, J., P. Köngäs, L. Härkönen, and J. Horppila. 2016. Hypolimnetic aeration intensifies phosphorus recycling and increases organic material sedimentation in a stratifying lake: Effects through increased temperature and turbulence. Boreal Environment Research 21: 571–587. http://www.borenv.net/BER/pdfs/preprints/Niemisto.pdf.

Nokia. 1972a. Annual report. Nokia Communications Department. Excerpt received via email by the corresponding author from Mikko Hyvärinen, Records Manager of Nokia, 20 Jan 2016.

Nokia. 1972b. Tuusulanjärven hapettaminen projektiosaston ilmastuslaitteistolla. Sufika 3/1972: 29 (Aeration of Tuusulanjärvi with equipment of the project department, in Finnish).

Numminen, S., and R. Lemmelä. 1976. Tuusulanjärven ilmastuksen tuloksista. Vesitalous 17: 18–20 (Results of Tuusulanjärvi aeration, in Finnish).

Nürnberg, G.K., B.D. LaZerte, and D.D. Olding. 2003. An artificially induced Planktothrix rubescens surface bloom in a small kettle lake in southern Ontario compared to blooms world-wide. Lake and Reservoir Management 19: 307–322. doi:10.1080/07438140309353941.

Nygrén, N. A. 2016. Järvien hoito ja kunnostus 2030. Tulevaisuusverstaiden tulokset. Tutu e-books 1/2016, Finland Futures Research Centre FFRC, Turku (Lake management and restoration in 2030, in Finnish).

Peippo, L. 1963. Kokemuksia hapetuspumpun käytöstä. Suomen Kalastuslehti 70: 244–247 (Experiences in using aeration pumps, in Finnish).

Project Tuusulanjärvi. 2015. Public notice, released 15 June 2015. http://www.tuusulanjarvi.org/wp-content/uploads/2012/01/Hapetin_2015.pdf. Retrieved 9 Sept 2016.

Reunanen, S. 2005. Järvikunnostukset: intressiryhmien ja kunnostajien näkemykset sekä ympäristöhallinnon rooli. Uudenmaan ympäristökeskus, Helsinki (Lake restoration: perceptions of stakeholders and restorationists and the role of environmental administration, in Finnish).

Saari, R., and S. Numminen. 1978. Tuusulanjärven ilmastus ja kalatalous. Kalamies 10/1978: 3–4 (Oxygenation of Tuusulanjärvi and fisheries, in Finnish).

Seppänen, P. 1973. Järvien kunnostuksen limnologiset perusteet ja toteutusmahdollisuudet. Vesihallitus, Helsinki. https://helda.helsinki.fi/bitstream/handle/10138/156346/VH_julkaisuja_3.pdf?sequence=4. Retrieved 15 Oct 2016.

Seppänen, P. 1976. Järvien kunnostus ihmisen aiheuttamien ympäristöhaittojen torjuntakeinoina II. Ympäristö ja terveys 7: 257–270 (Lake restoration as a way to combat anthropogenic environmental damages, in Finnish).

Singleton, V.L., and J.C. Little. 2006. Designing hypolimnetic aeration and oxygenation systems: A review. Environmental Science & Technology 40: 7512–7520. doi:10.1021/es060069s.

Tammeorg, O., T. Möls, J. Niemistö, H. Holmroos, and J. Horppila. 2017. The actual role of oxygen deficit in the linkage of the water quality and benthic phosphorus release: Potential implications for lake restoration. The Science of the Total Environment 599–600: 732–738. doi:10.1016/j.scitotenv.2017.04.244.

Tolonen, K., V. Ilmavirta, H. Hartikainen, and J. Suksi. 1990. Paleolimnological investigation of the eutrophication history of Lake Tuusulanjärvi, Southern Finland. Aqua Fennica 20: 27–41.

Tuusulanjärvi Restoration Team. 2012a. Minutes of meeting 2 February 2012, (Kunnostustyöryhmä). http://www.tuusulanjarvi.org/wp-content/uploads/2013/08/TJ_Kr_112.pdf. Retrieved 9 Sept 2016.

Tuusulanjärvi Restoration Team. 2012b. Minutes of meeting 23 May 2012 (Kunnostustyöryhmä). http://www.tuusulanjarvi.org/wp-content/uploads/2013/08/TJ_Kr_212.pdf. Retrieved 9 Sept 2016.

Vesistöjen kunnostamistyöryhmä. 1977. Vesistöjen kunnostamistyöryhmän mietintö, KM 1977: 45. Maa- ja metsätalousministeriö, Helsinki (National committee on restoration of waters, in Finnish).

Winiwarter, V., and M. Knoll. 2007. Umweltgeschichte: Eine Einführung. Köln: Böhlau Verlag.

Zębek, E. 2014. Response of cyanobacteria to the fountain-based water aeration system in Jeziorak Mały urban lake. Limnological Review 14: 51–60. doi:10.2478/limre-2014-0006.
Archival and other unpublished material
The archival material of the Tuusulanjärvi Water Protection Association is stored in a poorly organized state at the City Archives of Järvenpää. The material there is compiled in folders that are inconsistently named and only indicatively reflect the respective folder content.

Järvenpää city archive (JCA)

Archival unit: TVSY (Tuusulanjärven vesiensuojeluyhdistys, i.e. TWPA Tuusulanjärvi Water Protection Association). The combination of TVSY + number/other label indicates the name of the folder in the archive.

Brochure 1977, Tuusulanjärven tulevaisuus (The future of Lake Tuusulanjärvi). JCA/TVSY 7.

Helsinki water district 1977, HVV lausunto hapetuksesta 77-78 (Statement on aeration 1977), JCA/TVSY 1. 1972- 81 II 10.1991.

Järvenpää City Government 1970, Minutes of meeting 2 November 1970, Annex A. JCA/TVSY 6.

Kainulainen, H. 1972, PM Tuusulanjärven entisöinti, 23 August 1972 (Pro memoria Renovation of Tuusulanjärvi. Kainulainen was an engineer of the company Nokia), JCA/TVSY1.

Kangas, I. 1969, Tuusulanjärven tila ja ehdotus Tuusulanjärven parannustoimenpiteiksi 24.10.-3.11.1969 (The condition of Tuusulanjärvi and proposition of measures for improvement, unpublished PM), JCA/TVSY 5.

TWPA, Aeration meeting 1 March 1972, meeting memorandum, JCA/TVSY 5.

TWPA 1972, PM for the media, dated 27 November 1972, JCA/TVSY 6.

Vesi-Eko memo 1982. Letter dated 17 Jun 1982 from Vesi-Eko CEO K.-Matti Lappalainen to The Board of Waters, including the memo "Järvien hoito MIXOX-hapetusmenetelmällä – ja millä hinnalla", JCA/TVSY 5.

VHVSY 1971, Alusveden juoksuttaminen Tuusulanjärvestä, statement dated 29 Sep 1971 (Hypolimnetic withdrawal from Tuusulanjärvi), JCA/TVSY 6.

VHVSY 1978, Pro memoria, dated 13 June 1978, (concerns the water protection and management of Tuusulanjärvi), JCA/TVSY 5 1978-81.

VHVSY 1979, Pro memoria"Näkökohtia Tuusulanjärven kunnostuksesta", dated 18 April 1979 (Aspects on restoration of Tuusulanjärvi), JCA/TVSY II 12.

VHVSY 1980, Plan of Action for the year 1980, JCA/TVSY II.11 1991.

Keski-Uudenmaan vesiensuojelu kuntayhtymä (KUVES) archive, KUVES A

TWPA Annual reports (Yearly), KUVES A/TVSY/.

TWPA Plans of action (Yearly), KUVES A/TVSY/.

Tuusula municipal archive

Tuusula Municipal Government 1972, Minutes of meeting 30 May 1972, 637§.
Newspaper references
Etelä-Suomen Sanomat (ESS), Southern Finnish regional newspaper

ESS, 4 March 1972, Ilmaa happiköyhän Vesijärven alusveteen.

ESS, 8 February 1972, Tuusulanjärven vesi pyritään hapettamaan.

ESS, 4 Dec 1972, Tuusulanjärveen pumpataan happea.

ESS, 20 January 1973, Lauha talvi helpottaa Vesijärven kalojen eloa.

ESS, 25 July 1973, Vesivarojen kehittäminen kokousteemana Dipolissa.

ESS, 2 Aug 1973, Likainen Vesijärvi tappoi jälleen tuhansia kaloja.

ESS, 29 April 1978, Kunnostuksen tarpeessa 500 rehevöitynyttä järveä.

ESS, 11 November 1978, Ilmastus toisi tehokasta apua Vesijärven hapenkatopulmiin.

Maaseudun tulevaisuus 5 Dec 1972, Happea saastuneen järven pelastamiseksi.

Helsingin Sanomat (HS), main daily newspaper with largest circulation

HS, 16 January 1978, Liattu Tuusulanjärvi elvytetään.

HS, 2 April 1980, Järvien hapetukseen uusi menetelmä.

HS, 19 August 1990, Järven kosto: Suruttomasti saastutettu Tuusulanjärvi on pitkävihainen.

HS, 7 May 1994, Järvenpään keskustaan halutaan marketteja ja yhteys järveen. Yli 80 ideapajalaista loi kaupungille uuden ydinkeskustan.

HS, 21 May 1994, Pohjaan levitetty savikerros voi auttaa Tuusulanjärveä.

HS, 26 November 1994, Metsät ja Tuusulanjärvi parhaita maisema-alueita.

HS, 20 October 1995, Järvenpään keskusta muotoutuu vanhan suunnitelman mukaisesti. Kauppakeskus Tuusulanjärven rantamaisemaan.

HS, 27 May 1996, Tuusulanjärveen valuu yhä lannoitteita. Harva haki EU:lta ympäristön erityistukea.

HS, 25 April 1998, Tuusulanjärvi haukkoo happea ilmastuslaitteista. Kulttuurimaiseman ravinnekuormitus saadaan ehkä ensi kesänä lopultakin kuriin.

HS, 11 July 2002, Tuusulanjärvellä taistellaan kuhakannan kohtalosta.

HS, 18 February 2003, Kalakuolemat aiheuttavat järvissä keväällä terveysriski

HS, 13 Oct 2011, Tuusulanjärvestä Uudenmaan nimikko.

Keski-Uusimaa (KeskU), most important local newspaper in the Tuusulanjärvi area

KeskU, 20 Feb 1973 Tuusulanjärvi pelastuu? Hapetuskoetulokset rohkaisevia.

KeskU, 1 March 1973 Tuomalan kalastuskunta tyytyväinen hapetukseen.

KeskU, 8 March 1973 Vantaa vastustaa jyrkästi Järvenpään jätevesien laskua Keravanjokeen.

KeskU, 12 March 1979, Toipuminen hidasta: Tuusulanjärven tekohengitys jatkuu vuosia.

KeskU, 5 May 1979, Tuusulanjärvi Järvenpäälle ainutlaatuisen arvokas asia, Tuusulanjärven olemus on rehevä kaikin puolin.

KeskU, 29 August 1979, Keinohapetus edelleen tärkeä elinehto Tuusulanjärvelle.

KeskU, 18 November 1981, Aikainen jääpeite huonontanut järvien happitilannetta.
Acknowledgements
The authors would like to thank research assistant Milja Heikkinen for helping to gather the study material. The study was supported by the Academy of Finland (Grants 263468, 263464, and 286676).
About this article
Cite this article
Schönach, P., Tapio, P., Holmroos, H. et al. Persistency of artificial aeration at hypertrophic Lake Tuusulanjärvi: A sociohistorical analysis. Ambio 46, 865–877 (2017). https://doi.org/10.1007/s13280-017-0926-6
Received:

Revised:

Accepted:

Published:

Issue Date:
Keywords
Artificial aeration

Hypertrophic lake

Lake restoration

Restoration history

Technological frame

Tuusulanjärvi