Abstract
Along the coast of South Africa, marine resources play a significant role in supporting livelihoods and contributing to food security in impoverished rural communities. Post-apartheid fisheries laws and policies have begun to address traditional fishing rights and development needs, and new management arrangements are being implemented. One such initiative has been the Mussel Rehabilitation Project in Coffee Bay, which piloted a resource rehabilitation technique at several over-exploited fishing sites. Mussel stocks in these exploited areas had dropped to under 1 % mussel cover, and during the project period, stocks increased to >80 % cover, supporting a sustainable harvest well above national daily bag limits. This stock enhancement was achieved only after the project had started to address social challenges such as the lack of local management institutions and the need to enhance food security. The project embarked on training and institution-building; it formed a robust community mussel management committee; and developed a local resource management plan, facilitating increased community participation in the day-to-day management of the resource. The project also saw the initiation of various ancillary projects aimed at improving food security and stimulating the local economy and hence alleviating pressure on the marine resources. Here we review this 10-year project's outcomes, and present lessons for small-scale fisheries governance in South Africa and internationally. We show, through empirical experience, that balancing stock rebuilding needs in a context of widespread poverty and dependency on natural resources by a local fisher community can only be addressed through an integrated approach to development. Participation of resource users and a thorough understanding of the local context are imperative to negotiating appropriate small-scale fisheries governance approaches. We recommend that the implementation of South Africa's newly minted Small-Scale Fisheries Policy should begin with bottom-up, demonstrative resource management measures such as mussel rehabilitation. This type of initiative can deliver short-term food security benefits and foster social learning towards sustainable and cooperative fisheries governance.
This is a preview of subscription content, log in to check access.
Access options
Buy single article
Instant access to the full article PDF.
US$ 39.95
Tax calculation will be finalised during checkout.
Subscribe to journal
Immediate online access to all issues from 2019. Subscription will auto renew annually.
US$ 99
Tax calculation will be finalised during checkout.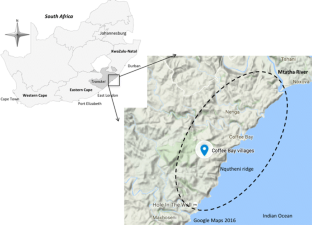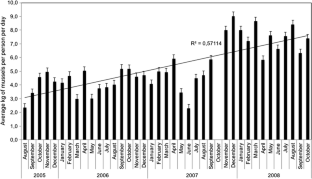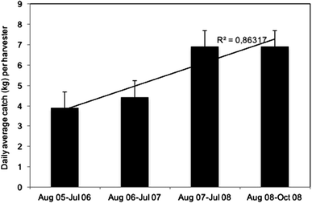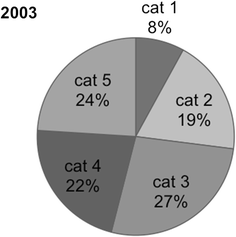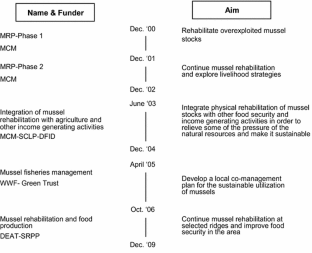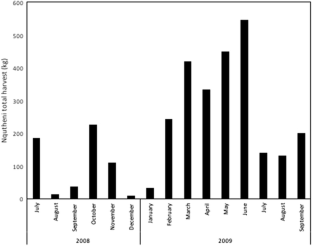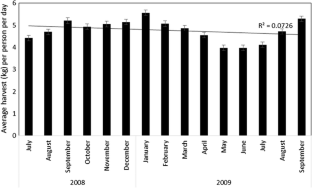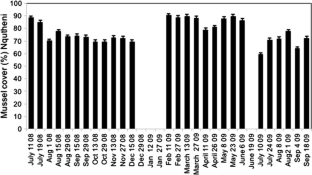 Notes
1.

The Wild Coast is situated along the former Transkei coastline: With the coming to power of the National party in 1948 the development of homelands began in South Africa, and over the following years, eight black homelands were established in the country. These were independent territories, with their own government and administrations, established mainly in underdeveloped areas with very little infrastructure. The Republic of the Transkei was established as one of such homelands on 26 October 1976; it remained independent until its incorporation back into the Republic of South Africa in 1994, after South Africa's first democratic elections.
References
Allison, E.H., B.D. Ratner, B. Åsgård, R. Willmann, R. Pomeroy, and J. Kurien. 2011. Right-based fisheries governance: From fishing rights to human rights. Fish and Fisheries 13: 14–29.

Béné, C. 2006. Small-scale fisheries: Assessing their contribution to rural livelihoods in developing countries. FAO Fisheries Circular No. 1008, Rome: FAO.

Branch, G.M., M. Hauck, N. Siqwana-Ndulo, and A.H. Dye. 2002. Defining fishers in the South African context: Subsistence, artisanal and small-scale commercial sectors. South African Journal of Marine Science 24: 475–487.

Carney, D., M. Drinkwater, T. Rusinow, K. Neesjes, S. Wanmali and N. Singh. 1999. Livelihoods approaches compared. A brief comparison of the livelihoods approaches of the UK Department for International Development (DfID), CARE, Oxfam and the United Nations Development Programme (UNDP). London: Department for International Development.

De Young, C., A. Charles, and A. Hjort. 2008. Human dimensions of the ecosystems approach to fisheries: an overview of context, tools and methods. Fisheries Technical Paper No. 489. Rome: Food and Agriculture Organization of the United Nations.

Dye, A.H., and N. Dyantyi. 2002. Reseeding of mussels on denuded rocky shores: preliminary studies with the brown mussel Perna perna. South African Journal of Marine Science 24: 65–70.

Erlandsson, J., and C.D. McQuaid. 2004. Spatial structure of recruitment in the mussel Perna perna at local scales: effects of adults, algae and recruit size. Marine Ecology Progress Series 267: 173–185.

Erlandsson, J., C.D. McQuaid, and S. Stanczak. 2011. Recruit/algal interaction prevents recovery of overexploited mussel beds: indirect evidence that post-settlement mortality structures mussel populations. Estuarine, Coastal and Shelf Science 92: 132–139.

Fielding, P.J. 2005. Management plan for subsistence harvesting of rocky shore invertebrates in the Eastern Cape. Report prepared for Marine and Coastal Management, Department of Environmental Affairs and Tourism, South Africa.

Garcia, S.M., E.H. Allison, N.J. Andrew, C. Béné, G. Bianchi, G.J. de Graaf, D. Kalikoski, R. Mahon et al. 2008. Towards integrated assessment and advice in small-scale fisheries: Principles and processes. Fisheries Technical Paper No. 515. Rome: Food and Agriculture Organization of the United Nations.

Harris, J., G. Branch, S.C. Sibiya and C. Bill. 2003. The Sokhulu subsistence mussel-harvesting project: Co-management in action. In: Waves of change: Coastal Fisheries Management in South Africa, ed. M. Hauck and M, Sowman, 61–98. Cape Town: University of Cape Town Press.

Hockey, P.A.R., A.L. Bosmanand, and W.R. Siegfried. 1988. Patterns and correlates of shellfish exploitation by coastal people in Transkei: An enigma of protein production. Journal of Applied Ecology 25: 353–363.

Jentoft, S. 1989. Fisheries co-management: Delegating government responsibility to fishermen's organisations. Marine Policy 13(2): 137–154.

Kooiman, J., M. Bavinck, S. Jentoft, and R. Pullin (eds.). 2005. Fish for life: Interactive governance for fisheries. Amsterdam: Amsterdam University Press.

Lasiak, T. 1991. The susceptibility and/or resilience of rocky littoral molluscs to stock depletion by the indigenous coastal people of Transkei, Southern Africa. Biological Conservation 56: 245–264.

Lasiak, T. 1992. Contemporary shellfish gathering practices of indigenous coastal people in Transkei: Some implications for interpretation of the archaeological record. South African Journal of Science 88: 19–28.

Lasiak, T., and A.H. Dye. 1989. The ecology of the brown mussel Perna perna in Transkei, Southern Africa: Implications for the management of a traditional food resource. Biological Conservation 47: 245–257.

Ludford, A., V.J. Cole, F. Porri, C.D. McQuaid, M.D.V. Nakinand, and J. Erlandsson. 2012. Testing source- sink theory: The spill-over of mussel recruits beyond marine protected areas. Landscape Ecology 27: 859–868.

Mahon, R., P. McConney, and R. Roy. 2008. Governing fisheries as complex adaptive systems. Marine Policy 32: 104–112.

McQuaid, C.D., J.R. Lindsay, and T.L. Lindsay. 2000. Interactive effects of wave exposure and tidal height on population structure of the mussel Perna perna. Marine Biology 137: 925–932.

Pelc, R.A., M.L. Baskett, T. Tanci, S.D. Gaines, and R.R. Warner. 2009. Quantifying larval export from South African marine reserves. Marine Ecology Progress Series 394: 65–78.

Pomeroy, R.S., B.M. Katon, and I. Harkes. 2001. Conditions affecting the success of fisheries co-management: Lessons from Asia. Marine Policy 25(3): 197–208.

Pomeroy, R.S., and F. Berkes. 1997. Two to tango: The role of government in fisheries co-management. Marine Policy 21(5): 465–480.

Pomeroy, R.S., and R. Rivera-Guieb. 2006. Fishery co-management: A practical handbook. Oxfordshire: CABI Publishing.

Raemaekers, S. 2009. Rethinking South Africa's Small-scale Fisheries Management Paradigm and Governance Approach: Evidence from the Eastern Cape. Ph.D. Dissertation, Rhodes University.

Reaugh-Flower, K., G.M. Branch, J.M. Harris, C.D. McQuaid, B. Currie, A. Dye, and B. Robertson. 2011. Scale-dependent patterns and processes of intertidal mussel recruitment around southern Africa. Marine Ecology Progress Series 434: 101–119.

Sowman, M. 2006. Subsistence and small-scale fisheries in South Africa: A 10 year review. Marine Policy 30: 60–73.

Sowman, M. 2011. New perspectives in small-scale fisheries management: Challenges and prospects for implementation in South Africa. African Journal of Marine Science 33: 297–311.

Sowman, M., J. Sunde, S. Raemaekers, and O. Shultz. 2014. Fishing for equality: Policy for poverty alleviation for South Africa's small-scale fisheries. Marine Policy 46: 31–42.

Van Erkom Schurink, C., and C.L. Griffiths. 1990. Marine mussels of Southern Africa—Their distribution patterns, standing stocks, exploitation and culture. Journal of Shellfish Research 9: 75–85.
Acknowledgments
The authors would like to acknowledge support from the Swedish Research Council, the National Research Foundation, the International Foundation for Science, the Department of Environmental Affairs and Tourism, the SIDA and WWF South Africa.
About this article
Cite this article
Calvo-Ugarteburu, G., Raemaekers, S. & Halling, C. Rehabilitating mussel beds in Coffee Bay, South Africa: Towards fostering cooperative small-scale fisheries governance and enabling community upliftment. Ambio 46, 214–226 (2017). https://doi.org/10.1007/s13280-016-0823-4
Received:

Revised:

Accepted:

Published:

Issue Date:
Keywords
Community upliftment

Fisheries governance

Mussel rehabilitation

Perna perna

Small-scale fisheries