Abstract
The content of Cu, Zn, Pb, As, Cd, and Ni was determined by ICP-OES in spatial soil and parts (root, branches, leaves, and fruit) of the apple tree (Malus spp.) from polluted sites near The Mining and Smelting Complex Bor (Serbia). The aim of this study was to examine if the obtained results can be used for biomonitoring purposes. Data recorded in plant parts, especially leaves, gave very useful information about the environmental state of the Bor region. Conveniently, these data described well the capability of investigated plant species to assimilate and tolerate severely high concentrations of heavy metals in its tissues, which may further allow the possibility for utilization of the apple tree for phytostabilization.
Access options
Buy single article
Instant access to the full article PDF.
USD 39.95
Price excludes VAT (USA)
Tax calculation will be finalised during checkout.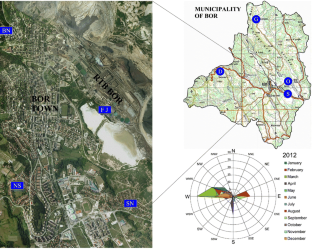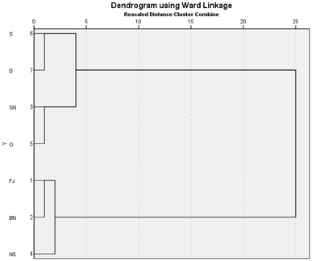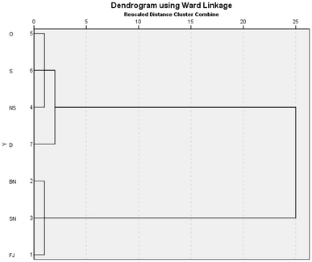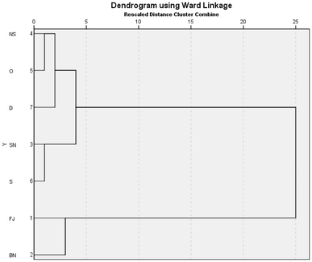 References
Akosy, A. 2008. Chicory (Cichorium intybus L.): A possible biomonitor of metal pollution. Pakistan Journal of Botany 40: 791–797.

Alagić, S.Č., S.S. Šerbula, S.B. Tošić, A.N. Pavlović, and J.V. Petrović. 2013. Bioaccumulation of arsenic and cadmium in birch and lime from the Bor region. Archives of Environmental Contamination and Toxicology 65: 671–682.

Alagić, S.Č., S.B. Tošić, and A.N. Pavlović. 2014. Nickel content in deciduous trees near copper mining and smelting complex Bor (East Serbia). Carphatian Journal of Earth and Environmental Sciences 9: 191–199.

Alagić, S.Č., S.B. Tošić, M.D. Dimitrijević, M.M. Antonijević, and M.M. Nujkić. 2015. Assessment of the quality of polluted areas based on the content of heavy metals in organs of the grapevine (Vitis vinifera) cv Tamjanika. Environmental Science and Pollution Research 22: 7155–7175.

Al-Khashman, O.A., and R.A. Shawabkeh. 2006. Metals distribution in soils around the cement factory in southern Jordan. Environmental Pollution 140: 387–394.

Alloway, B.J. 2013. Heavy metals in soils, trace metals and metalloids in soils and their bioavailability. In Environmental pollution, vol. 22, ed. J.B. Alloway, and J.T. Trevors. New York: Springer.

Aoyama, M., and R. Tanaka. 2013. Effects of heavy metal pollution of apple orchard surface soils associated with past use of metal-based pesticides on soil microbial biomass and microbial communities. Journal of Environmental Protection 4: 27–36.

Balasooriya, B.L.W.K., R. Samson, F. Mbikwa, U.W.A. Vitharana, P. Boeckx, and M.V. Meirvenne. 2009. Biomonitoring of urban habitat quality by anatomical and chemical leaf characteristics. Environmental and Experimental Botany 65: 386–394.

Bednarek, W., P. Tkaczyk, and S. Dresler. 2007. Contents of heavy metals as a criterion for apple quality assessment and soil properties. Polish Journal of Soil Science 40(1): 47–56.

Berlizov, A.N., O.B. Blum, R.H. Filby, I.A. Malyuk, and V.V. Tryshyn. 2007. Testing applicability of black poplar (Populus nigra L.) bark to heavy metal air pollution monitoring in urban and industrial regions. Science of the Total Environment 372: 693–706.

Bhargava, A., F.F. Carmona, M. Bhargava, and S. Srivastava. 2012. Approaches for enhanced phytoextraction of heavy metals. Journal of Environmental Management 105: 103–120.

Duong, T.I.T., and B.K. Lee. 2011. Determining contamination level of heavy metals in road dust from busy traffic areas with different characteristics. Journal of Environmental Management 92: 554–562.

Gallego, S.M., L.B. Pena, R.A. Barcia, C.E. Azpilicueta, M.F. Iannone, E.P. Rosales, M.S. Zawoznik, M.D. Groppa, et al. 2012. Unravelling cadmium toxicity and tolerance in plants: Insight into regulatory mechanisms. Environmental and Experimental Botany 83: 33–46.

Jolivet, C., D. Arrouays, and M. Bernoux. 1998. Comparison between analytical methods for organic carbon and organic matter determination in sandy Spodosols of France. Communications in Soil Science and Plant Analysis 29: 2227–2233.

Kabata-Pendias, A., and H. Pendias. 2001. Trace elements in soils and plants. Boca Raton: CRC Press LLC.

Kozlov, M.V., E. Haukioja, A.V. Bakhtiarov, and D.N. Stroganov. 1995. Heavy metals in birch leaves around a nickel-copper smelter at Monchegorsk, Northwestern Russia. Environmental Pollution 90: 291–299.

Lin, Y.F., and M.G.M. Aarts. 2012. The molecular mechanism of zinc and cadmium stress response in plants. Cellular and Molecular Life Sciences 19: 3187–3206.

Maric, M., M. Antonijevic, and S. Alagic. 2013. The investigation of the possibility for using some wild and cultivated plants as hyperaccumulators of heavy metals from contaminated soil. Environmental Science and Pollution Research 20: 1181–1188.

Miller, J.N., and J.C. Miller. 2005. Statistics and chemometrics for analytical chemistry. London: Pearson Education Limited.

Mingorance, M.D., B. Valdés, and R.S. Oliva. 2007. Strategies of heavy metal uptake by plants growing under industrial emissions. Environment International 33: 514–520.

Nagajyoti, P.C., K.D. Lee, and T.V.M. Sreekanth. 2010. Heavy metals, occurrence and toxicity for plants: A review. Environmental Chemistry Letters 8: 199–216.

Park, B.J., and J.Y. Cho. 2011. Assessment of copper and zinc in soils and fruit with the age of an apple orchard. Journal of the Korean Society for Applied Biological Chemistry 54: 910–914.

Simon, E., M. Braun, A. Vidic, D. Bogyo, I. Fabian, and B. Tothmeresz. 2011. Air pollution assessment based on elemental concentration of leaves tissue and foliage dust along an urbanization gradient in Vienna. Environmental Pollution 159: 1229–1233.

Simon, E., E. Baranyai, M. Braun, C. Cserhati, I. Fabian, and B. Tothmeresz. 2014. Elemental concentrations in deposited dust on leaves along an urbanization gradient. Science of the Total Environment 490: 514–520.

The Official Gazette of Republic of Serbia. Regulation about allowable quantities of hazardous and harmful substances in the soil and methods for their investigation, No. 23/94 (in Serbian).

The Official Gazette of the Republic of Serbia. The provisions on maximal allowed amounts of pesticides, metals, metalloids and other toxic substances, chemotherapeutics, anabolics and other substances that can be found in food, No. 5/92, 11/92, 32/2002, 25/2010, and 28/2011 (in Serbian).

Toselli, M., E. Baldi, G. Marcolini, D. Malaguti, M. Quartieri, G. Sorrenti, and B. Marangoni. 2009. Response of potted grapevines to increasing soil copper concentration. Australian Journal of Grape and Wine Research 15: 85–92.

Unterbrunner, R., M. Puschenreiter, P. Sommer, G. Wieshammer, P. Tlustos, M. Zupan, and W.W. Wenzel. 2007. Heavy metals accumulation in trees growing on contaminated sites in Central Europe. Environmental Pollution 148: 107–114.

Vamerali, T., M. Bandiera, and G. Mosca. 2010. Field crops for phytoremediation of metal-contaminated land. Environmental Chemistry Letters 8: 1–17.
Acknowledgments
Authors acknowledge financial support of the Ministry of Education, Science and Technological Development of Serbia for financial support (Project No. 172047).
Electronic supplementary material
Below is the link to the electronic supplementary material.
About this article
Cite this article
Tošić, S., Alagić, S., Dimitrijević, M. et al. Plant parts of the apple tree (Malus spp.) as possible indicators of heavy metal pollution. Ambio 45, 501–512 (2016). https://doi.org/10.1007/s13280-015-0742-9
Received:

Revised:

Accepted:

Published:

Issue Date:

DOI: https://doi.org/10.1007/s13280-015-0742-9
Keywords
Apple tree

Heavy metals

Biomonitoring