Es ist weltweit bisher keine Leitlinie zum dentalen Trauma vorhanden, die auf Basis aktueller sowie akzeptierter Vorgaben und Kriterien (AWMF, SIGN) erstellt worden ist. Eine von allen Fachgesellschaften anerkannte Leitlinie zur Behandlung des dentalen Traumas in Deutschland gab es bis vor Kurzem nicht. Internationale Empfehlungen liegen von Seiten der International Association of Dental Traumatology (IADT) in aktualisierter Form vor, deren methodische Qualität jedoch unklar ist. Aufgrund dieser Situation wurde unter Federführung der DGMKG sowie der DGZMK eine deutsche Leitlinie zur Behandlung des dentalen Traumas bleibender Zähne in Zusammenarbeit von insgesamt 20 Fachgesellschaften erstellt. Die Leitlinie betrifft alle Patienten mit unfallbedingten Verletzungen an bleibenden Zähnen im Wechsel- und/oder bleibenden Gebiss und schließt damit die Traumatologie des Milchzahngebisses aus.
This is a preview of subscription content, log in to check access.
Access options
Buy single article
Instant access to the full article PDF.
US$ 39.95
Price includes VAT for USA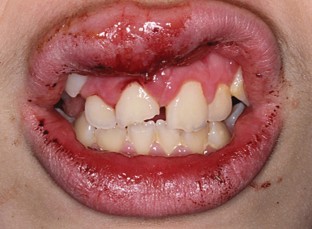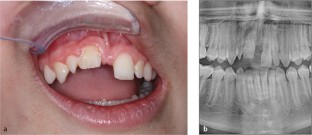 Literatur
beim Verlag (katharina.schneider@springernature.com)
About this article
Cite this article
Nolte, D. S2k-Leitlinie "Dentales Trauma". der junge zahnarzt 8, 36–39 (2017). https://doi.org/10.1007/s13279-017-5427-2