Abstract
News spread in internet media outlets can be seen as a contagious process forming temporal networks representing the influence between published articles. In this article we propose a methodology based on the application of natural language analysis of the articles to reconstruct the news spread network. From the reconstructed network, we show that the dynamics of the news spread can be approximated by a classical SIR epidemiological dynamics upon the network.
This is a preview of subscription content, log in to check access.
Access options
Buy single article
Instant access to the full article PDF.
US$ 39.95
Price includes VAT for USA
Subscribe to journal
Immediate online access to all issues from 2019. Subscription will auto renew annually.
US$ 99
This is the net price. Taxes to be calculated in checkout.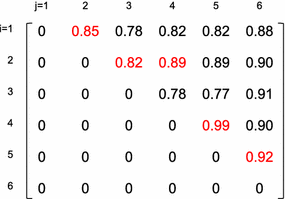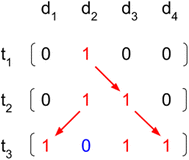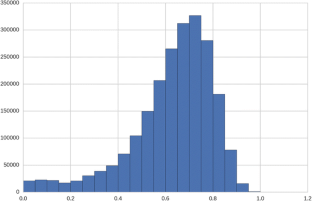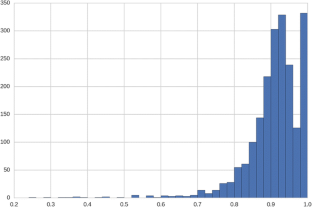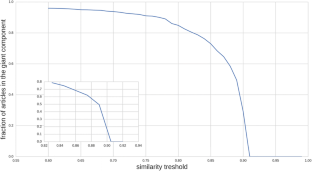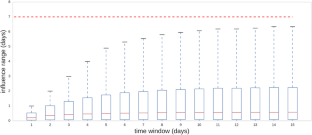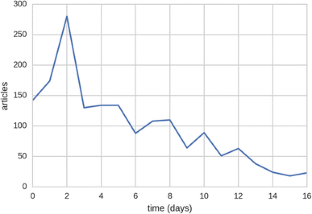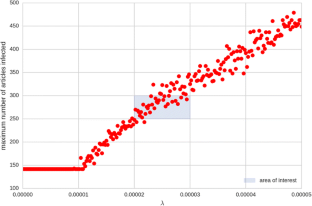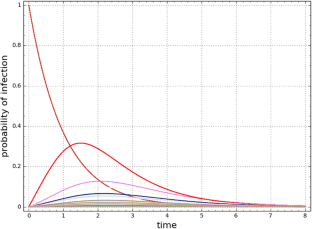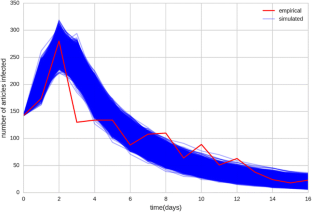 References
Berkowitz D, Schwartz DA (2016) Miley, cnn and the onion: when fake news becomes realer than real. Journal Pract 10:1–17

Bettencourt LM, Cintrón-Arias A, Kaiser DI, Castillo-Chávez C (2006) The power of a good idea: Quantitative modeling of the spread of ideas from epidemiological models. Phys A Stat Mech Appl 364:513–536

Hermida A, Fletcher F, Korell D, Logan D (2012) Share, like, recommend: decoding the social media news consumer. Journal Stud 13:815–824

Hiemstra D (2000) A probabilistic justification for using tf\(\times \) idf term weighting in information retrieval. Int J Digit Lib 3:131–139

Jin Z, Cao J, Zhang Y, Zhou J, Tian Q (2016) Novel visual and statistical image features for microblogs news verification. In: IEEE transactions on multimedia

Mihalcea R, Corley C, Strapparava C (2006) Corpus-based and knowledge-based measures of text semantic similarity. In: AAAI, v 6, pp 775–780

Mikolov T, Chen K, Corrado G, Dean J (2013) Efficient estimation of word representations in vector space, arXiv preprint arXiv:1301.3781

Pastor-Satorras R, Castellano C, Van Mieghem P, Vespignani A (2015) Epidemic processes in complex networks. Rev Mod Phys 87:925

Romero DM, Galuba W, Asur S, Huberman BA (2011) Influence and passivity in social media. In: Machine learning and knowledge discovery in databases, Springer, pp 18–33

Rubin VL, Conroy NJ, Chen Y, Cornwell S (2016) Fake news or truth? Using satirical cues to detect potentially misleading news. In: Proceedings of NAACL-HLT, pp 7–17
About this article
Cite this article
Mussumeci, E., Coelho, F.C. Reconstructing news spread networks and studying its dynamics. Soc. Netw. Anal. Min. 8, 6 (2018). https://doi.org/10.1007/s13278-017-0483-9
Received:

Revised:

Accepted:

Published:
Keywords
News

SIR model

Epidemics

Temporal networks