Abstract
Measuring the temporal centrality of concepts in a relevant information sphere (e.g., contemporary social media such as Instagram) combined with a firm-level analytical perspective can be applied to the analysis of social, cultural, and entrepreneurial schemas and mechanisms. In this context, regional policy and diagnostic analytics constitute an emerging and increasingly prominent research field which relies on trustworthy sources of big data to explore localized entrepreneurial discovery projects to improve the effectiveness of regional policy. In line with European Community regional policies and the recent focus on smart specialization strategies, we investigate the cultural and creative industry (C&Ci) and its participation in economic growth. The research adopts an inductive thinking process based on the logic of discovery as opposed to innovation, as suggested by Hirshleifer (Am Econ Rev 61(4):561–574, 1971). Examination of a localized entrepreneurial discovery project involves analysis of a transition path from an existing set of collective capabilities to the foundations of a new business. Our description of the localized entrepreneurial discovery project highlights the distinctiveness of community performative meanings in relation to the dynamic evolution and distribution of the 'sharing hashtag' network.
This is a preview of subscription content, log in to check access.
Access options
Buy single article
Instant access to the full article PDF.
US$ 39.95
Price includes VAT for USA
Subscribe to journal
Immediate online access to all issues from 2019. Subscription will auto renew annually.
US$ 99
This is the net price. Taxes to be calculated in checkout.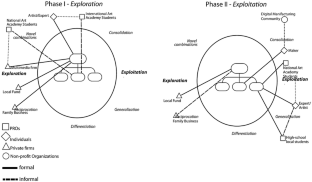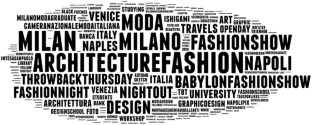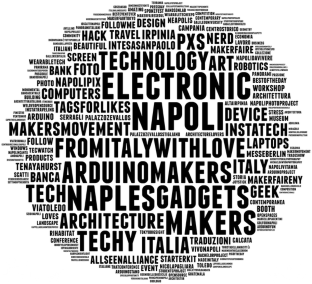 Notes
1.

Foray et al. (2015) provides a comprehensive argument suggesting that the concept derives from the analytical approach in Austrian economics. Foray suggests that the main theoretical inspiration is Kirzner (1997), and its application is mainly development economics. Hausmann and Rodrik (2003) consider development as a process of self-discovery unlike Florida's (2002, 2005) creative class hypothesis. In other words, the notion of ED that is in line with our view and the smart specialization policy framework draws on works in development economics. It is given by the dynamic description of a latent (individual or collective) entrepreneurial attitude.

2.

3.

According to Hirshleifer (1971), public information about a discovery is socially valuable in redirecting productive decisions. The potential success of discoveries and new activities that aim to explore and open up a new area of opportunities ultimately will translate into some kind of structural change within the economy. The processes of transformation that link the existing productive structures to new domains of potential competitive advantage involve the generation of related variety (Frenken et al. 2007). ED can involve: the complementarity between a general-purpose technology application and a traditional sector; potential economies of scope between two different lines of business which can stimulate a diversification process; or a transition path from an existing set of collective capabilities to the foundation of a new business.

4.

The concept of 'cognitive distance' is described in Nooteboom (2009, p. 96) as affecting both the personal-organizational and organization between organization analytical levels: "For both the cases, cognitive distance is both a problem and opportunity. Interpreting ability to collaborate as the probability to reap the value of collaboration, then the product of ability and value can be interpreted as the expected value of collaboration. This implies an optimal cognitive distance: large enough to yield value from complementarity but not too large for mutual understanding and agreement. This formalizes the earlier claim that the core problem of organization lies in a trade-off between the novelty value of cognitive variety and the need for some cognitive coherence to utilize the potential for novelty".

5.

In this field an interesting application is Selfiecity.net, a research project analyzing 3200 selfies shared via Instagram from five cities: Bangkok, Berlin, Moscow, New York, and Sao Paulo.

6.

In this respect, cyber-psychologists point to the remarkable 'openness' and freedom from reserve of people in semi-public spaces of the Internet, describing it as the on-line disinhibition effect (Suler 2004).

7.

"Sensemaking is the process by which people give meaning to experience. While this process has been studied by other disciplines under other names for centuries, the term sensemaking has primarily marked three distinct but related research areas since the 1970s: Sensemaking was introduced to human–computer interaction by PARC researchers Russell, Stefik, Pirolli and Card in 1993, to information science by Brenda Dervin, and to organizational studies by Karl E. Weick" (https://en.wikipedia.org/wiki/Sensemaking).

8.

A general description of Instagram is provided in Sect. 3.4.2.

9.

10.

In dynamic capabilities terms, this implies that network dynamics can be used to assess the consequences and perspectives of network structures, and the firm's position in them. A degree of ability is needed to apply these insights to the identification and development of networks and the firm's position in them. The firm must be able to identify opportunities to escape from the network and embark on a path of discovery where peripherality is transformed from disadvantage to advantage.

11.

Iconosquare (introduced in 2014) is the first Instagram analytics and marketing suite. It allows Instagram users to promote their Instagram accounts across other social networks using feed tabs or photo widgets, manage their community and their comments on a user-friendly platform, analyze their activity using professional statistics, and engage their community in photo contests.

12.

This step involves filtering the data to remove portions not relevant to our use. To the end of avoiding redundant or meaningless data to our purposes, we have removed: a) the 'auto-tag', or all the hashtags from a user who tagged himself; and, b) the generic tags or those who refer directly to Instagram and its functions, such as #instagram, #instantmood, #instantgood, #igers, #photosofthedayh, #picoftheday, #vso, #vsocam, #tagsforlikes, etc. etc. Finally, it has been aggregated those tags with a lexical and conceptual closeness (for example, "graphic" and "grafica" etc. etc.), also considering the aggregation of tags according to criteria of relationship genus-species and the aggregation of synonyms.

13.

Within the Instagram platform, each photo can be accompanied by two types of metadata: likes, hashtags. Likes are relational data because they express a user-follower relationship based on positive feedback on the photo. Hashtags are textual metadata (a word or phrase) preceded by a hash or pound sign (#). It is possible also to know the number sharing in each semantic class (e.g. for each like and/or hashtag).

14.

15.

The project ran from January 2010 to April 2011. The initial external commitment was to enlarge the exhibition section. After the early explorative phase which lasted almost 9 months, the core project activity became to produce seven multimedia installations to allow the visitor to embody (to have direct involvement in) the experience (and enjoy it) related to the plastic materials. The result was a new exhibition platform with seven installations including a body-interactive-experience in which a shower of oil (resonant of ancient plastics) covers the visitor, and a walk on a carpet of digital sunflowers which follow the visitor's movements.
References
Argyris C, Schon D (1978) Organizational learning. Addison-Wesley, Reading

Austin JL (1962) How to do things with words. Oxford University Press, Oxford

Barabási AL (2003) Linked: how everything is connected to everything else and what it means for business, science, and everyday life. Plume editors

Bateson G (1972) Steps to an ecology of mind. University of Chicago Press, Chicago

Butler J (1993) Bodies that matter. Routledge, New York

EU (2012) Guide to research and innovation strategies for Smart Specialization (RIS3)

Foray D (2006) Globalization of R&D: linking better the European economy to "Foreign" sources of knowledge and making EU a more attractive place for R&D investment. European Commission, Brussels

Foray D, David PA, Hall B (2009) Smart specialization—the concept. Knowledge Economists Policy Brief, 9

Foray D, David P, Hall B (2011) From academic idea to political instrument, the surprising career of a concept and the difficulties involved in its implementation. MTEI working paper, November

Foray D, McCann P, Ortega-Argilés R (2015) Smart specialization and European regional development policy. In: Audretsch DB, Link AN, Walshok Lindenstein M (eds) The Oxford handbook of local competitiveness. Oxford University Press, Oxford

Frenken K, Van Oort F, Verburg T (2007) Related variety, unrelated variety and regional economic growth. Reg Stud 41(5):685–697

Gilsing VA, Nooteboom B (2005) Density and the strength of ties in innovation networks: an analysis of multimedia and biotechnology. Eur Manag Rev 2:179–197

Gloor PA, Krauss J, Nann S, Fischbach K, Schoder D (2009) Web Science 2.0: identifying trends through semantic social network analysis. IEEE Computer Society, Washington

Hausmann R, Rodrik D (2003) Economic development as Self-Discovery. J Dev Econ 72:603–633

Helfat CE, Finkelstein S, Mitchell W, Peteraf MA, Singh H, Teece DJ, Winter SG (2007) Dynamic capabilities. Understanding the strategic change in organizations. Blackwell, Malden

Hirshleifer J (1971) The private and social value of information and the reward to inventive activity. Am Econ Rev 61(4):561–574

Hochman N, Manovich L (2013) Zooming into an Instagram City: reading the local through social media. First Monday 18(7). doi:10.5210/fm.v18i7.4711

Ilhan N, Gunduz-Oguducu S, Etaner-Uyar S (2014) Introduction to social networks: analysis and case studies. In: Gunduz-Oguducu S, Etaner-Uyar A (eds) Social networks: analysis and case studies. Springer, Berlin, p 250

Kirzner I (1997) Entrepreneurial discovery and the competitiveness process: an Austrian approach. J Econ Lit 35(1):60–85

Kolb D (1984) Experiential learning: experience as source of learning and development. Prentice-Hall, Englewood Cliffs

Mayr E (2001) What evolution is. Basic Books, New York

Nooteboom B (2009) A cognitive theory of the firm. Learning, governance and dynamic capabilities. Edward Elgar, Cheltenham

Nooteboom B, Klein Woolthuis R (2005) Cluster dynamics. In: Boschma RA, Kloosterman R (eds) Learning from clusters: a critical assessment. Springer, Berlin, pp 51–68

Pauwels L (2011) Researching websites as social cultural expressions: methodological predicaments and a multimodal model for analysis. In: Margolis E, Pauwels L (eds) Sage handbook of visual research methods, sage, London/New Delhi, pp 571–590

Peters TJ, Waterman RH (1982) In search of excellence: lessons from American's best-run companies. Harper and Row, New York

Piaget J (1974) Introduction a l'epistemologie genetique. Presses Universitaires de France, Paris

Staber U (2008) Network evolution in Cultural Industries. Industry and Innovation 15(5):569–578

Suler J (2004) The online disinhibition effect. Cyberpsychol Behav 7:321–326

Tagliacarne/Unioncamere (2009) Il sistema economico integrato dei Beni Culturali [The cultural integrated economic system]. Roma

Tagliacarne/Unioncamere (2014) Io sono Cultura [I am Culture]. Roma

Teece DJ (2007) Explicating dynamic capabilities: the nature and microfoundations of (sustainable) enterprise performance. Strateg Manag J 28(13):1319–1350

Teece DJ (2009) Dynamic capabilities and strategic management. Oxford University Press, New York

Teece DJ, Pisano G, Shuen A (1997) Dynamic capabilities and strategic management. Strateg Manag J 18(7):509–533

Woolgar S, Daw S (2010) Virtual Society? The social science of electronic technologies, Profile, 2000. http://virtualsociety.sbs.ox.ac.uk/profile.pdf
About this article
Cite this article
Vittoria, M.P., Napolitano, P. Large cultural networks and smart specialization: What is new in regional policy diagnostic analytics?. Soc. Netw. Anal. Min. 6, 46 (2016). https://doi.org/10.1007/s13278-016-0359-4
Received:

Revised:

Accepted:

Published:
Keywords
Smart specialization policy

Entrepreneurial discovery

New media

Learning, governance, and dynamic capabilities

Multi-relational social networks

Instagram

Culture and creative industry