Abstract
An anthropologist shares with the "SNA and data mining community" his own anthropological perspective framed during more than five decades of network thinking about a broad range of anthropological problems. For 50 years he has viewed all people, things, and ideas in dynamic relationships. That perspective is a network perspective and at the same time anthropological, combining ethnographic, historical, holistic, and comparative views. It is valuable and beneficial to the community of scholars who use network analysis to try to understand what is going on, what went on before, and what the future prospects are. As an anthropologist, his interest is more in the wholes generated by network linkages—systems of households, bands, lineages, communities, corporations, governments—than in the individual persons linked. Even now, when personal network "communities" are getting so much attention network analysis can clarify the more complex wholes such as multinational corporations and supranational systems. Those important entities and the problems they represent should not be left to economists and politicians. Concepts considered include system evolution and increasing complexity; anthropological views of transactions, relations, modes of transactions, spheres of transactions in multicentric economies, complexity across the full range of embedded networks—material, biological, and sociocultural. Social network analysis can help to define systems at various levels of integration, both within communities and in the widest conceivable supranational level. Techniques such as regular equivalence and block-modeling are useful in sorting the subsystems of complex systems. He concludes with hope that as improved methods of data mining and network analysis are developed, other anthropologists and social scientists will be able to measure the evolution of supranational sociocultural systems that involve both states and multinational corporations.
Access options
Buy single article
Instant access to the full article PDF.
US$ 39.95
Tax calculation will be finalised during checkout.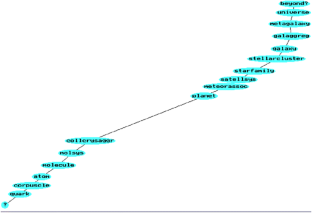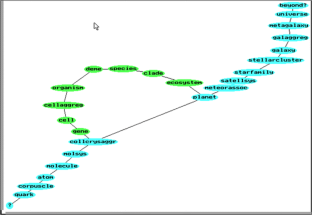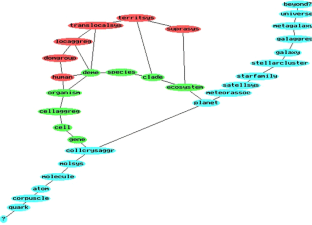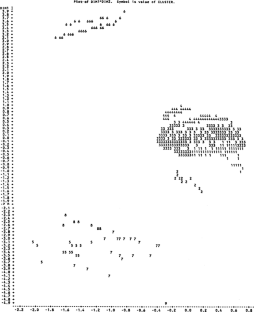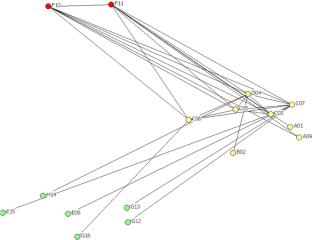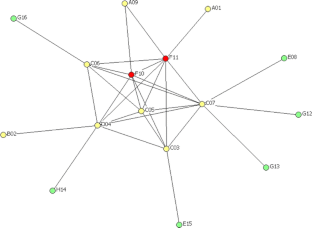 References
Arensberg CM (1955) American communities. Am Anthropol 57(6):1143–1152

Barley SR (1990) Niche and network: strategic alliances in commercial biotechnology. Paper presented at the international sunbelt social network conference, February, San Diego, California

Barth F (1967) Economic spheres in Darfur. In: Firth R (ed) Themes in economic anthropology. Tavistock, London

Bennett JW (1969) Northern plainsmen: adaptive strategy and agrarian life. Aldine, Chicago

Boeke JH (1953) Economics and economic policy of dual societies. Institute of Pacific Relations, New York

Bohannan P, Bohannan L (1953) The Tiv of central Nigeria. International African Institute, London

Bohannan PJ, Dalton G (1962) Markets in Africa. Northwestern University Press, Evanston

Borgatti SP, Everett MG (1992) Notions of position in social network analysis. In: Marsden P (ed) Sociological methodology, pp 1–35

Burt RS (1982) Toward a structural theory of action: Network models of social structure perception and action. Academic Press, New York

Burt RS (1992) Structural holes: the social structure of competition. Harvard University Press, Cambridge

Burt RS (2001) Structural holes versus network closure as social capital. In: Lin N et al (eds) Social capital: theory and research. Aldine De Gruyter, New York

Christiansen K, Levinson D (eds) (2003) Encyclopedia of community: from the village to the virtual world. Sage Publications, Thousand Oaks

Doreian P (1999) An intuitive introduction to blockmodeling with examples. BMS Bulletin de Methodologie Sociologique 61:5–34

Emerson RM (1969) Operant psychology and exchange theory. In: Burgess RL, Bushell D (eds) Behavioral sociology. Columbia U. Press, New York

Emerson RM (1973) Social exchange: from micro to macro theory. Lecture presented at the annual convention of the american sociological association. (mimeo)

Emerson RM (1976) Social exchange theory. Ann Rev Sociol 2:335–362

Evans-Pritchard EE (1940) The Nuer, a description of the modes of livelihood and political institutions of a Nilotic people. Oxford University Press, New York

Foa UG (1971) Interpersonal and economic resources. Science 177(3969):344–351

Foa UG, Edna F (1974) Societal structures of the mind. Charles C. Thomas, Springfield

Foa UG et al (eds) (1993) Resource theory: explorations and applications. Academic Press, San Diego

Fortes M (1940) The Tallensi. In: Fortes M, Evans-Pritchard EE (eds) African political systems. International African Institute, London

Fortes M (1969) Kinship and the social order: the legacy of Lewis Henry Morgan. Aldine, Chicago

Freeman LC (1978) On measuring systematic integration. Connections 2(1):13–14

Freeman LC (2004) The development of network analysis

Girvan M, Newman MEJ (2002) Community structure in social and biological networks. Proc Natl Acad Sci USA 99(12):8271–8276

Gould SJ (1981) The mismeasure of man. Norton, New York

Gould SJ (2002) The structure of evolutionary theory. Belknap Press of Harvard University Press, Cambridge

Gouldner A (1957) Cosmopolitans and locals: toward an analysis of latent social roles. Adm Sci Q 2(3):281–306

Gouldner A (1960) The norm of reciprocity: a preliminary statement. Am Sociol Rev 25(2):161–178

Granovetter M (1985) Economic action and social structure: the problem of embeddedness. Am J Sociol 91(3):481

Gray RF (1963) The Sonjo of Tanganyika. Oxford, London

Gray RF, Gulliver P (1964) The family estate in Africa. NYU Press, New York

Hart K (1973) Informal income opportunities and urban employment in Ghana. J Mod Afr Stud 11:61–89

Herskovits MJ (1952) Economic anthropology. Knopf, New York

Herskovits MJ (1964) Cultural dynamics. A. A. Knopf, New York

Hummon NP, Carley KM (1993) Social networks as normal science. Social Netw 15:71–106

Johnson JC (1994) Anthropological contributions to the study of social networks: a review. In: Wasserman S, Galaskiewicz J (eds) Advances in social network analysis

Krackhardt D, Blythe J, McGrath C (1994) Krackplot 3.0: an improved network drawing program. Connections 17(2):53–55

Laumann EO, Galaskiewicz J, Marsden P (1978) Community structure as interorganizational linkages. Ann Rev Sociol 4:455–484

Levi-Strauss C (1949) Les Structures elementaires de la parente. Presses Universitaires de France, Paris (trans. Published in 1969, Boston: Beacon)

Linton R (1936) The study of man. Appleton-Century-Crofts, New York

Maine Henry Sumner Sir (1884) Ancient law, 5th edn. London

Maine Henry Sumner Sir (1905) Ancient Law, 4th American from 10th London edition. H. Holt & Co, New York

Maine Henry Sumner Sir (1917) Ancient law. E. P. Dutton, New York

Malinowski B (1922) Argonauts of the Western Pacific. Routledge and Kegan Paul, London

Mauss M (1964) The gift: the form and reason for exchange in archaic societies. W. W. Norton, New York

Mead M (1967) Alternatives to war. In: Fried M, Harris M, Murphy R (eds) War: the anthropology of armed conflict and aggression. Natural History Press, Garden City, pp 215–228

Meeker BF (1971) Decisions and exchange. Am Sociol Rev 36:485–495

Merton RK (1957) Social theory and social structure. Free Press, Glencoe

Moody J, White DR (2003) Structural cohesion and embeddedness: a hierarchical concept of social groups. Am Sociol Rev 68(1):103–127

Piore M (1971) The dual labor market: theory and implications. In: Gordon DM (ed) Problems in political economy. D.C. Heath, Lexington

Polanyi K (1957) The economy as instituted process. In: Polanyi K, Arensberg CW, Pearson HW (eds) Trade and market in the early empires. The Free Press, Chicago

Radcliffe-Brown AR (1957) A natural science of society. Free Press, Glencoe

Redfield R (1960) The little community and peasant society and culture. University of Chicago Press, Chicago

Robert P (2000) Bowling alone: the collapse and revival of american community. Simon and Schuster, New York

Romney AK, Weller SC, Batchelder WH (1986) Culture as consensus: a theory of culture and informant accuracy. Am Anthropol 88(2):313–338

Simon H (1977) The architecture of complexity. In: Models of discovery and other topics in the methods of science. D. Reidel Publishing Co, Boston

Smith A (1789) An inquiry into the nature and causes of the wealth of nations. A. Strahan and T. Cadell, London

Spencer H (1884) The man versus the state. Liberty Classics, Indianapolis

Steward J (1951) Levels of sociocultural integration: an operational concept. Southwestern J Anthropol 7(4):374–390

Steward J (1955) Theory of culture change: the methodology of multilinear evolution. University of Illinois Press, Urbana

Steward J (1962) Personal correspondence

Wellman B (ed) (1999) Networks in the global village: life in contemporary communities. Westview Press, Boulder

Wellman B, Carrington PJ, Hall A (1988) Networks as personal communities. In: Wellman B, Berkowitz SD (eds) Social structures: a network approach. JAI Press, Greenwich (Ablex Edition)

White DR (2003) Ties weak and strong. In: Christensen K, Levinson D (eds) Encyclopedia of community, vol 4. Sage Reference, Thousand Oaks, pp 1376–1379

White DR, Harary F (2001) The cohesiveness of blocks in social networks: node connectivity and conditional density. Sociol Methodol 31:305–359

White D, Reitz K (1983) Graph and semigroup homomorphisms on networks of relations. Soc Netw 5(2):193–234

White DR, Owen-Smith J, Moody J, Powell WW (2004) Networks, fields and organizations: micro-dynamics, scale and cohesive embeddings. In: Computational & mathematical organization theory, vol 10, no. 1, pp 95–117

Wilson M (1951) Good company. Oxford University Press, London

Wolfe AW (1961) In the Ngombe tradition: continuity and change in the Congo. Northwestern University Press, Evanston

Wolfe AW (1962) The team rules mining in southern Africa. Toward Freedom 2(1). "The Team Rules Mining in Southern Africa"

Wolfe AW (1963) The African mineral industry: evolution of a supranational level of integration. Soc Probl 11(2):153–164

Wolfe AW (1977) The supranational organization of production. Curr Anthropol 18(4):615–636

Wolfe AW (1978) The rise of network thinking in anthropology. Soc Netw 1(1978):53–64

Wolfe AW (1980a) Applications of network models to drug abuse treatment programs: a brief review paper. Connections 3(2):28–29

Wolfe AW (1980b) Multinational enterprise and urbanism. In: Collins TW (ed) Cities in a larger context. University of Georgia Press, Athens, pp 76–96

Wolfe AW (1981) The uses of network models in health and human services. Paper presented at the Sun Belt Social Network Conference, Tampa, Florida, 20 February 1981

Wolfe AW (1982) Sociocultural integration above the level of the state. Cult Futur Res 7(1):9–22

Wolfe AW (1984) Network models of the urban environment. Paper presented at the 83rd Annual Meeting of the American Anthropological Association, Denver, November 1984

Wolfe AW (2004) Network thinking in peace and conflict studies. Peace Confl Stud 11(1):69–75

Wolfe AW (2005) Connecting the dots without forgetting the circles. Connections 26(2):107–119

Wolfe AW (2006) Supranational networks: states and firms. Peace Conf Stud 13(1):68–80

Wolfe AW (2007) Network perspectives on communities. Structure and dynamics. J Anthropol Relat Sci 1(4):Article 2 (electronic) [this article is forthcoming as a chapter in book, Social Networking and Community Behavior Modeling, edited by Maytham Safar, published by IGI Global]

Zachary WW (1975) The cybernetics of conflict in a small group: an information flow model. MA Thesis, Temple University, Department of Anthropology

Zachary WW (1977) An information flow model of conflict and fission in small groups. J Anthropol Res 33(4):452–473
About this article
Cite this article
Wolfe, A.W. Anthropologist view of social network analysis and data mining. SOCNET 1, 3–19 (2011). https://doi.org/10.1007/s13278-010-0014-4
Received:

Accepted:

Published:

Issue Date:
Keywords
Social Network Analysis

Multinational Corporation

Structural Hole

Network Perspective

Egocentric Network