Abstract
BRCA1 and BRCA2 genes are crucial for double-strand break repair by homologous recombination, and mutations in these genes are responsible for most familial breast carcinomas. Cells with inactivating mutations of the BRCA1 or BRCA2 tumor suppressor genes are sensitive to poly (ADP-ribose) polymerase-1 (PARP1) inhibitors. Already in 2010, it has been predicted, that BRCA1 hypermethylation might be sensitive to PARP1 inhibitor. However, till today, a statistically significant proof has been missing, and the effectiveness of PARP1 inhibitors for breast cancer caused by BRCA1 promoter hypermethylation remained elusive. Pyrosequencing has been proposed as an optimal method to investigate the methylation status of the BRCA1 genes. Here, we show for the first time that BRCA1 CpG island hypermethylation is sensitive to PARP1 inhibitors. In clinical settings, this might improve treatment response and provide a more personalized therapy for breast cancer patients. Furthermore, the determination of methylation status of BRCA1 and other genes of the BRCA/homologous recombination (HR) pathway may be an important predictive classifier of response to PARP inhibitor therapy.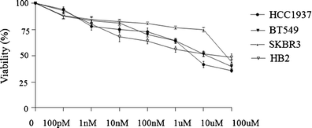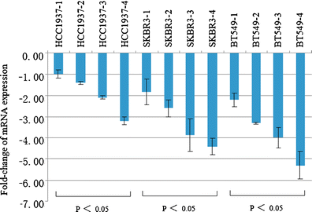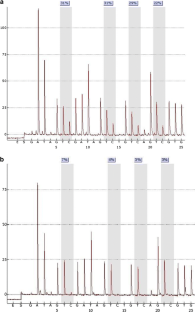 References
1.

Cai FF, Kohler C, Zhang B, Wang MH, Chen WJ, Zhong XY. Epigenetic therapy for breast cancer. Int J Mol Sci. 2011;12:4465–87.

2.

Lin X, Cai F, Li X, et al. Prognostic significance of mammalian sterile 20-like kinase 1 in breast cancer. Tumour Biol. 2013;34:3239–43.

3.

Jemal A, Bray F, Center MM, Ferlay J, Ward E, Forman D. Global cancer statistics. CA Cancer J Clin. 2011;61:69–90.

4.

Farmer H, McCabe N, Lord CJ, et al. Targeting the DNA repair defect in BRCA mutant cells as a therapeutic strategy. Nature. 2005;434:917–21.

5.

King MC, Marks JH, Mandell JB. Breast and ovarian cancer risks due to inherited mutations in BRCA1 and BRCA2. Science. 2003;302:643–6.

6.

Wooster R, Weber BL. Breast and ovarian cancer. N Engl J Med. 2003;348:2339–47.

7.

Miki Y, Swensen J, Shattuck-Eidens D, et al. A strong candidate for the breast and ovarian cancer susceptibility gene BRCA1. Science. 1994;266:66–71.

8.

Futreal PA, Liu Q, Shattuck-Eidens D, et al. BRCA1 mutations in primary breast and ovarian carcinomas. Science. 1994;266:120–2.

9.

Esteller M, Silva JM, Dominguez G, et al. Promoter hypermethylation and BRCA1 inactivation in sporadic breast and ovarian tumors. J Natl Cancer Inst. 2000;92:564–9.

10.

Bryant HE, Schultz N, Thomas HD, et al. Specific killing of BRCA2-deficient tumours with inhibitors of poly(ADP-ribose) polymerase. Nature. 2005;434:913–7.

11.

Fong PC, Boss DS, Yap TA, et al. Inhibition of poly(ADP-ribose) polymerase in tumors from BRCA mutation carriers. N Engl J Med. 2009;361:123–34.

12.

Rouleau M, Patel A, Hendzel MJ, Kaufmann SH, Poirier GG. PARP inhibition: PARP1 and beyond. Nat Rev Cancer. 2010;10:293–301.

13.

Durkacz BW, Omidiji O, Gray DA, Shall S. (ADP-ribose)n participates in DNA excision repair. Nature. 1980;283:593–6.

14.

Martin-Oliva D, Aguilar-Quesada R, O'valle F, et al. Inhibition of poly(ADP-ribose) polymerase modulates tumor-related gene expression, including hypoxia-inducible factor-1 activation, during skin carcinogenesis. Cancer Res. 2006;66:5744–56.

15.

Jones PA, Baylin SB. The epigenomics of cancer. Cell. 2007;128:683–92.

16.

Laird PW. The power and the promise of DNA methylation markers. Nat Rev Cancer. 2003;3:253–66.

17.

Tost J, Gut IG. DNA methylation analysis by pyrosequencing. Nat Protoc. 2007;2:2265–75.

18.

Ronaghi M, Uhlén M, Nyrén P. A sequencing method based on real-time pyrophosphate. Science. 1998;281:363–5.

19.

Ibragimova I, Cairns P. Assays for hypermethylation of the BRCA1 gene promoter in tumor cells to predict sensitivity to PARP-inhibitor therapy. Methods Mol Biol. 2011;780:277–91.

20.

Veeck J, Ropero S, Setien F, et al. BRCA1 CpG island hypermethylation predicts sensitivity to poly(adenosine diphosphate)-ribose polymerase inhibitors. J Clin Oncol. 2010;28:563–4.

21.

Tomlinson GE, Chen TT, Stastny VA, et al. Characterization of a breast cancer cell line derived from a germ-line BRCA1 mutation carrier. Cancer Res. 1998;58:3237–42.

22.

Livak KJ, Schmittgen TD. Analysis of relative gene expression data using real-time quantitative PCR and the 2(−Delta Delta C(T)) Method. Methods. 2001;25:402–8.

23.

Rodríguez-Paredes M, Esteller M. Cancer epigenetics reaches mainstream oncology. Nat Med. 2011;17:330–9.

24.

Esteller M. Epigenetics in cancer. N Engl J Med. 2008;358:1148–59.

25.

Tuma RS. PARP inhibitors: will the new class of drugs match the hype? J Natl Cancer Inst. 2009;101:1230–2.

26.

Campeau PM, Foulkes WD, Tischkowitz MD. Hereditary breast cancer: new genetic developments, new therapeutic avenues. Hum Genet. 2008;124:31–42.

27.

Hedenfalk I, Duggan D, Chen Y, et al. Gene-expression profiles in hereditary breast cancer. N Engl J Med. 2001;344:539–48.
Conflicts of interest
None
Additional information
Fengfeng Cai, Isabell Ge and Minghong Wang contributed equally to this work.
About this article
Cite this article
Cai, F., Ge, I., Wang, M. et al. Pyrosequencing analysis of BRCA1 methylation level in breast cancer cells. Tumor Biol. 35, 3839–3844 (2014). https://doi.org/10.1007/s13277-013-1508-2
Received:

Accepted:

Published:

Issue Date:
Keywords
Breast cancer

BRCA1

Methylation

Pyrosequencing