Abstract
Accurate determination of source strength in brachytherapy is vital to achieving safe and effective radiotherapy treatments. The recommended detectors to be used for determining source strength are well type ionisation chambers and it is essential to the process that they retain a stable response to radiation, thus maintaining a valid calibration. A new Standard Imaging Inc. HDR-1000 Plus well chamber was acquired by GenesisCare Western Australia and commissioned for use clinically. As part of this process, a novel technique was developed to allow constancy checks of the well chamber to be performed using a Sr-90 check source designed for use with plane-parallel chambers (PTW model T48010). The proposed methodology is simple, robust and sufficiently accurate to measure well chamber constancy within ± 0.5%. Most radiotherapy departments will already possess a Sr-90 check source as they are required for external beam dosimetry equipment constancy checks. Therefore, no new additional equipment need be purchased making this method particularly cost-effective.
Access options
Buy single article
Instant access to the full article PDF.
US$ 39.95
Tax calculation will be finalised during checkout.
Subscribe to journal
Immediate online access to all issues from 2019. Subscription will auto renew annually.
US$ 79
Tax calculation will be finalised during checkout.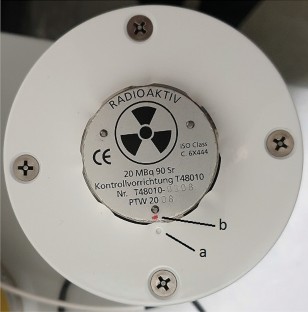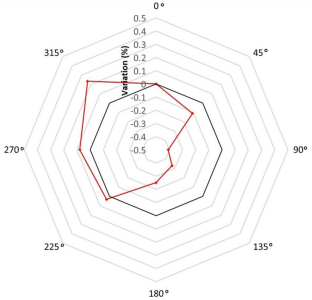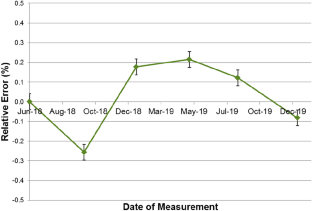 Availability of data and material
Available on contact with author.
References
1.

RANZCR-ACPSEM-AIR (2018) Radiation oncology practice standards. The Royal Australian and New Zealand College of Radiologists, Sydney

2.

ARPANSA (2008) Safety guide: radiation protection in radiotherapy. Radiat Prot Ser No 14:3

3.

Dempsey C, Smith R, Nyathi T, Ceylan A, Howard L, Patel V, Das R, Haworth A (2013) ACPSEM brachytherapy working group recommendations for quality assurance in brachytherapy. Aust Phys Eng Sci Med 36(4):387–396

4.

Rivard MJ, Coursey BM, DeWerd LA, Hanson WF, Saiful Huq M, Ibbott GS, Mitch MG, Nath R, Williamson JF (2004) Update of AAPM Task Group No. 43 Report: a revised AAPM protocol for brachytherapy dose calculations. Med Phys 31(3):633–674

5.

Calibration of Photon and Beta Ray Sources Used in Brachytherapy (2002) IAEA-TECDOC-1274. Vienna

6.

Kutcher GJ, Coia L, Gillin M, Hanson WF, Leibel S, Morton RJ, Palta JR, Purdy JA, Reinstein LE, Svensson GK et al (1994) Comprehensive QA for radiation oncology: report of AAPM Radiation Therapy Committee Task Group 40. Med Phys 21(4):581–618

7.

Nath R, Anderson LL, Meli JA, Olch AJ, Stitt JA, Williamson JF (1997) Code of practice for brachytherapy physics: report of the AAPM Radiation Therapy Committee Task Group No. 56. American Association of Physicists in Medicine. Med Phys 24(10):1557–1598

8.

Sabet M, Cryer D, Waterhouse D (2016) Shielding design for a Cs-137 rod-type standard point source for well chamber constancy checks. Aust Phys Eng Sci Med 39(4):951–956

9.

HDR 1000 Plus Well Chamber REF 90008 (2011) Standard Imaging Inc, Middleton

10.

Hackett SL, Davis B, Nixon A, Wyatt R (2015) Constancy checks of well-type ionization chambers with external-beam radiation units. J Appl Clin Med Phys 16(6):508–514

11.

Mukwada G, Neveri G, Alkhatib Z, Waterhouse DK, Ebert M (2016) Commissioning of a well type chamber for HDR and LDR brachytherapy applications: a review of methodology and outcomes. Aust Phys Eng Sci Med 39(1):167–175

12.

Millar M, Cramb J, Das R, Ackerly T, Brown G, Webb D (1997) Recommendations for the safe use of external beams and sealed brachytherapy sources in radiation oncology. Australas Phys Eng Sci Med 20(3):1–35

13.

IPEM (1999) Physics aspects of quality control in radiotherapy—IPEM Report 81

14.

PTW (2011) User manual: radioactive check device T48010 and T48012. PTW-FREIBURG, Germany

15.

Keehan S, Smith RL, Butler D (2020) HDR brachytherapy well chamber calibration and stability evaluated over twenty years of clinical use. Brachytherapy. https://doi.org/10.1016/j.brachy.2020.08.017

16.

Vandana S, Sharma SD (2010) Long term response stability of a well-type ionization chamber used in calibration of high dose rate brachytherapy sources. J Med Phys 35(2):100–103. https://doi.org/10.4103/0971-6203.62200

17.

Podgorsak EB (2005) Radiation oncology physics: a handbook for teachers and students. IAEA, Vienna

18.

IAEA (2020) Live chart of nuclides. IAEA—Nuclear Data Section. https://nds.iaea.org/relnsd/vcharthtml/VChartHTML.html
Acknowledgements
The author would like to acknowledge GenesisCare Western Australia for equipment and support provided for this work.
Funding
No funds, grants or other support was received other than the author was employed by GenesisCare at the time of this work
Ethics declarations
Conflict of interest
The authors have no conflicts of interest to declare that are relevant to the contents of this article.
Ethical approval
This article does not contain any studies with human participants or animals performed by any of the authors.
Additional information
Publisher's Note
Springer Nature remains neutral with regard to jurisdictional claims in published maps and institutional affiliations.
About this article
Cite this article
Thompson, J. A novel constancy check technique for a well type ionisation chamber using a 90Sr plane-parallel check source. Phys Eng Sci Med 44, 325–330 (2021). https://doi.org/10.1007/s13246-020-00960-6
Received:

Accepted:

Published:

Issue Date:
Keywords
Constancy check

Well-type ionisation chamber

Sr-90

Plane-parallel