Abstract
When implementing Acuros XB (AXB) as a substitute for anisotropic analytic algorithm (AAA) in the Eclipse Treatment Planning System, one is faced with a dilemma of reporting either dose to medium, AXB-Dm or dose to water, AXB-Dw. To assist with decision making on selecting either AXB-Dm or AXB-Dw for dose reporting, a retrospective study of treated patients for head & neck (H&N), prostate, breast and lung is presented. Ten patients, previously treated using AAA plans, were selected for each site and re-planned with AXB-Dm and AXB-Dw. Re-planning was done with fixed monitor units (MU) as well as non-fixed MUs. Dose volume histograms (DVH) of targets and organs at risk (OAR), were analyzed in conjunction with ICRU-83 recommended dose reporting metrics. Additionally, comparisons of plan homogeneity indices (HI) and MUs were done to further highlight the differences between the algorithms. Results showed that, on average AAA overestimated dose to the target volume and OARs by less than 2.0 %. Comparisons between AXB-Dw and AXB-Dm, for all sites, also showed overall dose differences to be small (<1.5 %). However, in non-water biological media, dose differences between AXB-Dw and AXB-Dm, as large as 4.6 % were observed. AXB-Dw also tended to have unexpectedly high 3D maximum dose values (>135 % of prescription dose) for target volumes with high density materials. Homogeneity indices showed that AAA planning and optimization templates would need to be adjusted only for the H&N and Lung sites. MU comparison showed insignificant differences between AXB-Dw relative to AAA and between AXB-Dw relative to AXB-Dm. However AXB-Dm MUs relative to AAA, showed an average difference of about 1.3 % signifying an underdosage by AAA. In conclusion, when dose is reported as AXB-Dw, the effect that high density structures in the PTV has on the dose distribution should be carefully considered. As the results show overall small dose differences between the algorithms, when transitioning from AAA to AXB, no significant change to existing prescription protocols is expected. As most of the clinical experience is dose-to-water based and calibration protocols and clinical trials are also dose-to-water based and there still exists uncertainties in converting CT number to medium, selecting AXB-Dw is strongly recommended.
Access options
Buy single article
Instant access to the full article PDF.
USD 39.95
Price includes VAT (USA)
Tax calculation will be finalised during checkout.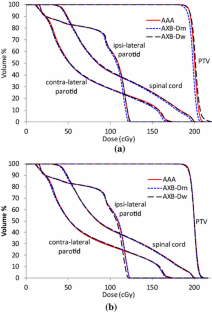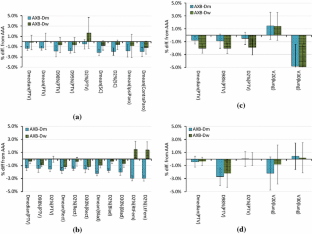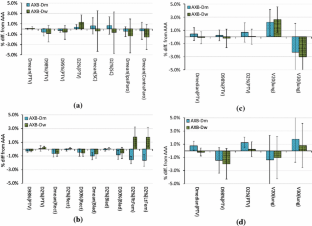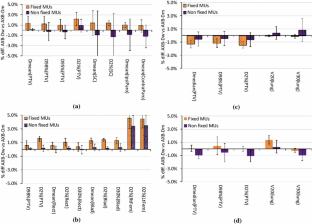 References
1.

Fogliata A, Nicolini G, Clivio A, Vanetti E, Cozzi L (2011) Dosimetric evaluation of Acuros XB advanced dose calculation algorithm in heterogeneous media. Radiat Oncol 6:82

2.

Fogliata A, Nicolini G, Clivio A, Vanetti E, Cozzi L (2012) Critical appraisal of Acuros XB and anisotropic analytic algorithm dose calculation in advanced non-small-cell lung cancer treatments. Int J Radiat Oncol Biol Phys 83(5):1587–1595

3.

Kathirvel M, Subramanian S, Clivio A, Arun G, Fogliata A, Nicolini G, Subramani V, Thirumalai Swamy S, Vanetti E, Cozzi L (2013) Critical appraisal of the accuracy of Acuros-XB and anisotropic analytical algorithm compared to measurement and calculations with the compass system in the delivery of RapidArc clinical plans. Radiat Oncol 8(1):140

4.

Ono K, Endo S, Tanaka K, Hoshi M, Hirokawa Y (2010) Dosimetric verification of the anisotropic analytical algorithm in lung equivalent heterogeneities with and without bone equivalent heterogeneities. Med Phys 37(8):4456–4463

5.

Robinson D (2008) Inhomogeneity correction and the analytic anisotropic algorithm. J Appl Clin Med Phys 9(2):2786

6.

Vassiliev ON, Wareing TA, Davis IM, McGhee J, Barnett D, Horton JL, Gifford K, Failla G, Titt U, Mourtada F (2008) Feasibility of a multigroup deterministic solution method for three-dimensional radiotherapy dose calculations. Int J Radiat Oncol Biol Phys 72(1):220–227

7.

Failla GA, Wareing T, Archambault Y, Thompson S Acuros XB Advanced dose calculation for the eclipse treatment planning system. Varian Medical Systems, Clinical Perspectives, Acuros XB

8.

Kroon PS, Hol S, Essers M (2013) Dosimetric accuracy and clinical quality of Acuros XB and AAA dose calculation algorithm for stereotactic and conventional lung volumetric modulated arc therapy plans. Radiat Oncol 8(1):149

9.

Fogliata A, Nicolini G, Vanetti E, Clivio A, Cozzi L (2006) Dosimetric validation of the anisotropic analytical algorithm for photon dose calculation: fundamental characterization in water. Phys Med Biol 51(6):1421–1438

10.

Knoos T, Wieslander E, Cozzi L, Brink C, Fogliata A, Albers D, Nystrom H, Lassen S (2006) Comparison of dose calculation algorithms for treatment planning in external photon beam therapy for clinical situations. Phys Med Biol 51(22):5785–5807

11.

Bush K, Gagne I, Zavgorodni S, Ansbacher W, Beckham W (2011) Dosimetric validation of Acuros XB with Monte Carlo methods for photon dose calculations. Med Phys 38(4):2208–2221

12.

Han T, Mikell JK, Salehpour M, Mourtada F (2011) Dosimetric comparison of Acuros XB deterministic radiation transport method with Monte Carlo and model-based convolution methods in heterogeneous media. Med Phys 38(5):2651–2664

13.

Dogan N, Siebers JV, Keall PJ (2006) Clinical comparison of head and neck and prostate IMRT plans using absorbed dose to medium and absorbed dose to water. Phys Med Biol 51(19):4967–4980

14.

Fippel M, Nusslin F (2000) Comments on 'Converting absorbed dose to medium to absorbed dose to water for Monte Carlo based photon beam dose calculations'. Phys Med Biol 45(8):L17–L19

15.

Liu HH, Keall P (2002) Dm rather than Dw should be used in Monte Carlo treatment planning. Med Phys 29(5):922–923

16.

Ma CM, Li J (2011) Dose specification for radiation therapy: dose to water or dose to medium? Phys Med Biol 56(10):3073–3089

17.

Siebers JV, Keall PJ, Nahum AE, Mohan R (2000) Converting absorbed dose to medium to absorbed dose to water for Monte Carlo based photon beam dose calculations. Phys Med Biol 45(4):983–995

18.

Siebers JV, Keall PJ, Nahum AE, Mohan R (2000) Reply to comments on converting absorbed dose to medium to absorbed dose to water for Monte Carlo based photon beam dose calculations. Phys Med Biol 45(8):L18–L19

19.

Chetty IJ, Curran B, Cygler JE, DeMarco JJ, Ezzell G, Faddegon BA, Kawrakow I, Keall PJ, Liu H, Ma CM, Rogers DW, Seuntjens J, Sheikh-Bagheri D, Siebers JV (2007) Report of the AAPM TASK Group No. 105: issues associated with clinical implementation of Monte Carlo-based photon and electron external beam treatment planning. Med Phys 34(12):4818–4853

20.

Walters BR, Kramer R, Kawrakow I (2010) Dose to medium versus dose to water as an estimator of dose to sensitive skeletal tissue. Phys Med Biol 55(16):4535–4546

21.

Hirata K, Nakamura M, Yoshimura M, Mukumoto N, Nakata M, Ito H, Inokuchi H, Matsuo Y, Mizowaki T, Hiraoka M (2015) Dosimetric evaluation of the Acuros XB algorithm for a 4MV photon beam in head and neck intensity-modulated radiation therapy. J Appl Clin Med Phys 16(4):5222

22.

Kan MW, Leung LH, Yu PK (2013) Dosimetric impact of using the Acuros XB algorithm for intensity modulated radiation therapy and RapidArc planning in nasopharyngeal carcinomas. Int J Radiat Oncol Biol Phys 85(1):e73–e80

23.

Rana S, Pokharel S (2014) Dose-to-medium vs. dose-to-water: dosimetric evaluation of dose reporting modes in Acuros XB for prostate, lung and breast cancer. Int J Cancer Ther Oncol 2(4):020421

24.

Fogliata A, Scorsetti M, Navarria P, Catalano M, Clivio A, Cozzi L, Lobefalo F, Nicolini G, Palumbo V, Pellegrini C, Reggiori G, Roggio A, Vanetti E, Alongi F, Pentimalli S, Mancosu P (2013) Dosimetric comparison between VMAT with different dose calculation algorithms and protons for soft-tissue sarcoma radiotherapy. Acta Oncol 52(3):545–552

25.

Menzel HG, Wambersie A, Jones DTL, Dawson P, DeLuca PM, Doi K, Fantuzzi E, Gahbauer RA, Michael BD, Paretzke HG, Seltzer SM, Tatsuzaki H, Whitmore GF, Allisy A (2010) Prescribing, Recording and Reporting Photon-Beam Intensity-Modulated Radiation Therapy (IMRT). J ICRU, ICRU Report 83
About this article
Cite this article
Zifodya, J.M., Challens, C.H.C. & Hsieh, WL. From AAA to Acuros XB-clinical implications of selecting either Acuros XB dose-to-water or dose-to-medium. Australas Phys Eng Sci Med 39, 431–439 (2016). https://doi.org/10.1007/s13246-016-0436-z
Received:

Accepted:

Published:

Issue Date:
Keywords
Treatment planning

Dose-volume analysis

Monte Carlo

Acuros XB

Anisotropic analytical algorithm

IMRT