Abstract
We consider competition between a legal firm that sells a product protected by intellectual property rights (IPR) laws and a counterfeiter who illegally copies and sells products without the permission of the brand-name producer. Each time the counterfeiter is caught, the payment of a fine proportional to the amount confiscated and to the price of the original goods is imposed. However, fines are pocketed by the legal firm. In this paper, a differential game is studied in which both firms compete for prices while the legal firm invests in advertising to increase goodwill and, accordingly, demand. Based on this, a feedback Nash equilibrium is computed and discussed. Unfortunately, the analytical results are too complex to allow an explicit comparison between the payoff of the producer with and without the presence of counterfeiting. However, through some numerical simulations, it is shown that, under specific values for the parameters of the model, the genuine producer can be also better off in the presence of counterfeiting rather than in its absence.
This is a preview of subscription content, log in to check access.
Access options
Buy single article
Instant access to the full article PDF.
US$ 39.95
Price includes VAT for USA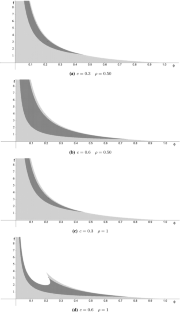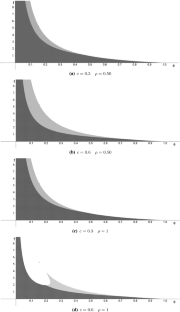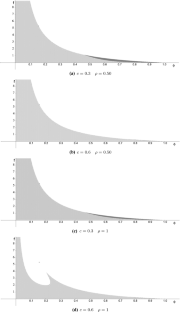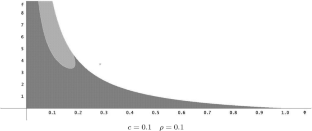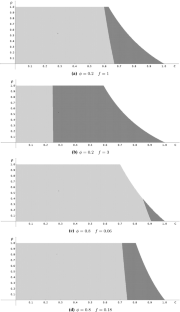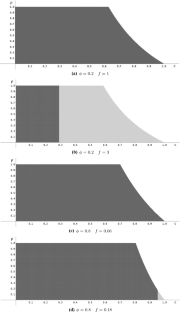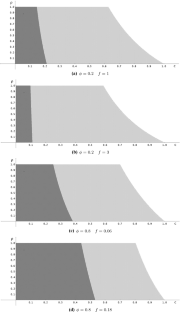 Notes
1.

The U.S. International Trade Commission (1984, p. vii).

2.

3.

Cesareo [3], in her book, identify, analyse and systematize the available research on counterfeiting and piracy published from 1980.

4.

From Yao [21]: a pegged-fine counterfeit monitoring regime can be found in several countries. For example, the US Anti-Counterfeiting Consumer Protection Act of 1996, 1136, provides civil fines pegged to the value of the genuine goods. Fines for repeat offences are limited to not more than twice the domestic value of the merchandise as if it had been genuine, based on the manufacturers suggested retail price of the merchandise at the time of seizure. Another example is in Taiwan where the pegged ratio of fines ranges from 500 to 1500 (Taiwan Trademark Act of 1997, Article 66).

5.

We denote by \([x]_+=\max (0,x).\)
References
1.

Banerjee DS (2003) Software piracy: a strategic analysis and policy instruments. Int J Ind Organ 21(1):97–127

2.

Buratto A, Grosset L, Zaccour G (2016) Strategic pricing and advertising in the presence of a counterfeiter. IMA J Manag Math 27(3):397–418

3.

Cesareo L (2016) Counterfeiting and piracy. A comprehensive literature review. Springer, New York

4.

Chacharkar DY (2013) Brand imitation, counterfeiting and consumers. Centre for Consumer Studies Indian Institute of Public Administration, New Delhi

5.

Commission of the European Communities (1998) Combating counterfeiting and piracy in the single market. Green Pap 569:1–29

6.

Cordell VV, Wongtada N, Kieschnick RL (1996) Counterfeit purchase intentions: role of lawfulness attitudes and product traits as determinants. J Bus Res 35(1):41–53

7.

Di Liddo A (2018) Does counterfeiting benefit genuine manufacturer? The role of production costs. Eur J Law Econ 45(1):81–125

8.

Di Liddo A (2019) Competition in the presence of counterfeiters: the case of fines imposed on counterfeiters and pocketed by the genuine firm. To appear in International Game Theory Review

9.

El Harbi S, Grolleau G, Bekir I (2014) Substituting piracy with a pay-what-you-want option: Does it make sense? Eur J Law Econ 37(2):277–297

10.

Grossman GM, Shapiro C (1988a) Counterfeit-product trade. Am Econ Rev 78:59–75

11.

Grossman GM, Shapiro C (1988b) Foreign counterfeiting of status goods. Q J Econ 103:79–100

12.

Jørgensen S, Di Liddo A (2007) Design imitation in the fashion industry. In: Jørgensen S, Quincampoix M, Thomas LV (eds) Advances in dynamic game theory. Birkhauser, Basel, pp 569–586

13.

Jørgensen S, Zaccour G (2004) Differential games in marketing. Kluwer, Boston

14.

Nerlove M, Arrow KJ (1962) Optimal advertising policy under dynamic conditions. Economica 29(114):129–142

15.

OECD (2008) The economic impact of counterfeiting and piracy. OECD Publishing, Paris

16.

OECD/EUIPO (2016) Trade in counterfeit and pirated goods: mapping the economic impact. OECD Publishing, Paris

17.

Qian Y (2008) Impacts of entry by counterfeiters. Q J Econ 123:1577–1609

18.

Qian Y (2014) Brand management and strategies against counterfeits. J Econ Manag Strategy 23(2):317–343

19.

Tsai MF, Chiou JR, Lin CHA (2012) A model of counterfeiting: a duopoly approach. Jpn World Econ 24(4):283–291

20.

Yao JT (2005a) Counterfeiting and an optimal monitoring policy. Eur J Law Econ 19(1):95–114

21.

Yao JT (2005b) How a luxury monopolist might benefit from a stringent counterfeit monitoring regime. Int J Bus Econ 4(3):177–192

22.

Yao JT (2015) The impact of counterfeit-purchase penalties on anti-counterfeiting under deceptive counterfeiting. J Econ Bus 80:51–61

23.

Zhang J, Hong LJ, Zhang RQ (2012) Fighting strategies in a market with counterfeits. Ann Oper Res 192(1):49–66

24.

Zhang J, Zhang RQ (2015) Supply chain structure in a market with deceptive counterfeits. Eur J Oper Res 240(1):84–97
Acknowledgements
The authors thank the anonymous referees who have contributed, with their valuable observations and suggestions, to significantly improve this paper.
Additional information
Publisher's Note
Springer Nature remains neutral with regard to jurisdictional claims in published maps and institutional affiliations.
Electronic supplementary material
Below is the link to the electronic supplementary material.
About this article
Cite this article
Biancardi, M., Di Liddo, A. & Villani, G. Fines Imposed on Counterfeiters and Pocketed by the Genuine Firm. A Differential Game Approach. Dyn Games Appl 10, 58–78 (2020). https://doi.org/10.1007/s13235-019-00310-6
Keywords
Differential games

Counterfeiting

Fines

Intellectual property rights

Numerical simulations
Mathematics Subject Classification
JEL Classification