Abstract
This paper is a compilation of notes on 142 fungal taxa, including five new families, 20 new genera, and 100 new species, representing a wide taxonomic and geographic range. The new families, Ascocylindricaceae, Caryosporaceae and Wicklowiaceae (Ascomycota) are introduced based on their distinct lineages and unique morphology. The new Dothideomycete genera Pseudomassariosphaeria (Amniculicolaceae), Heracleicola, Neodidymella and Pseudomicrosphaeriopsis (Didymellaceae), Pseudopithomyces (Didymosphaeriaceae), Brunneoclavispora, Neolophiostoma and Sulcosporium (Halotthiaceae), Lophiohelichrysum (Lophiostomataceae), Galliicola, Populocrescentia and Vagicola (Phaeosphaeriaceae), Ascocylindrica (Ascocylindricaceae), Elongatopedicellata (Roussoellaceae), Pseudoasteromassaria (Latoruaceae) and Pseudomonodictys (Macrodiplodiopsidaceae) are introduced. The newly described species of Dothideomycetes (Ascomycota) are Pseudomassariosphaeria bromicola (Amniculicolaceae), Flammeascoma lignicola (Anteagloniaceae), Ascocylindrica marina (Ascocylindricaceae), Lembosia xyliae (Asterinaceae), Diplodia crataegicola and Diplodia galiicola (Botryosphaeriaceae), Caryospora aquatica (Caryosporaceae), Heracleicola premilcurensis and Neodidymella thailandicum (Didymellaceae), Pseudopithomyces palmicola (Didymosphaeriaceae), Floricola viticola (Floricolaceae), Brunneoclavispora bambusae, Neolophiostoma pigmentatum and Sulcosporium thailandica (Halotthiaceae), Pseudoasteromassaria fagi (Latoruaceae), Keissleriella dactylidicola (Lentitheciaceae), Lophiohelichrysum helichrysi (Lophiostomataceae), Aquasubmersa japonica (Lophiotremataceae), Pseudomonodictys tectonae (Macrodiplodiopsidaceae), Microthyrium buxicola and Tumidispora shoreae (Microthyriaceae), Alloleptosphaeria clematidis, Allophaeosphaeria cytisi, Allophaeosphaeria subcylindrospora, Dematiopleospora luzulae, Entodesmium artemisiae, Galiicola pseudophaeosphaeria, Loratospora luzulae, Nodulosphaeria senecionis, Ophiosphaerella aquaticus, Populocrescentia forlicesenensis and Vagicola vagans (Phaeosphaeriaceae), Elongatopedicellata lignicola, Roussoella magnatum and Roussoella angustior (Roussoellaceae) and Shrungabeeja longiappendiculata (Tetraploasphaeriaceae). The new combinations Pseudomassariosphaeria grandispora, Austropleospora archidendri, Pseudopithomyces chartarum, Pseudopithomyces maydicus, Pseudopithomyces sacchari, Vagicola vagans, Punctulariopsis cremeoalbida and Punctulariopsis efibulata Dothideomycetes. The new genera Dictyosporella (Annulatascaceae), and Tinhaudeus (Halosphaeriaceae) are introduced in Sordariomycetes (Ascomycota) while Dictyosporella aquatica (Annulatascaceae), Chaetosphaeria rivularia (Chaetosphaeriaceae), Beauveria gryllotalpidicola and Beauveria loeiensis (Cordycipitaceae), Seimatosporium sorbi and Seimatosporium pseudorosarum (Discosiaceae), Colletotrichum aciculare, Colletotrichum fusiforme and Colletotrichum hymenocallidicola (Glomerellaceae), Tinhaudeus formosanus (Halosphaeriaceae), Pestalotiopsis subshorea and Pestalotiopsis dracaenea (Pestalotiopsiceae), Phaeoacremonium tectonae (Togniniaceae), Cytospora parasitica and Cytospora tanaitica (Valsaceae), Annulohypoxylon palmicola, Biscogniauxia effusae and Nemania fusoideis (Xylariaceae) are introduced as novel species to order Sordariomycetes. The newly described species of Eurotiomycetes are Mycocalicium hyaloparvicellulum (Mycocaliciaceae). Acarospora septentrionalis and Acarospora castaneocarpa (Acarosporaceae), Chapsa multicarpa and Fissurina carassensis (Graphidaceae), Sticta fuscotomentosa and Sticta subfilicinella (Lobariaceae) are newly introduced in class Lecanoromycetes. In class Pezizomycetes, Helvella pseudolacunosa and Helvella rugosa (Helvellaceae) are introduced as new species. The new families, Dendrominiaceae and Neoantrodiellaceae (Basidiomycota) are introduced together with a new genus Neoantrodiella (Neoantrodiellaceae), here based on both morphology coupled with molecular data. In the class Agaricomycetes, Agaricus pseudolangei, Agaricus haematinus, Agaricus atrodiscus and Agaricus exilissimus (Agaricaceae), Amanita melleialba, Amanita pseudosychnopyramis and Amanita subparvipantherina (Amanitaceae), Entoloma calabrum, Cora barbulata, Dictyonema gomezianum and Inocybe granulosa (Inocybaceae), Xerocomellus sarnarii (Boletaceae), Cantharellus eucalyptorum, Cantharellus nigrescens, Cantharellus tricolor and Cantharellus variabilicolor (Cantharellaceae), Cortinarius alboamarescens, Cortinarius brunneoalbus, Cortinarius ochroamarus, Cortinarius putorius and Cortinarius seidlii (Cortinariaceae), Hymenochaete micropora and Hymenochaete subporioides (Hymenochaetaceae), Xylodon ramicida (Schizoporaceae), Colospora andalasii (Polyporaceae), Russula guangxiensis and Russula hakkae (Russulaceae), Tremella dirinariae, Tremella graphidis and Tremella pyrenulae (Tremellaceae) are introduced. Four new combinations Neoantrodiella gypsea, Neoantrodiella thujae (Neoantrodiellaceae), Punctulariopsis cremeoalbida, Punctulariopsis efibulata (Punctulariaceae) are also introduced here for the division Basidiomycota. Furthermore Absidia caatinguensis, Absidia koreana and Gongronella koreana (Cunninghamellaceae), Mortierella pisiformis and Mortierella formosana (Mortierellaceae) are newly introduced in the Zygomycota, while Neocallimastix cameroonii and Piromyces irregularis (Neocallimastigaceae) are introduced in the Neocallimastigomycota. Reference specimens or changes in classification and notes are provided for Alternaria ethzedia, Cucurbitaria ephedricola, Austropleospora, Austropleospora archidendri, Byssosphaeria rhodomphala, Lophiostoma caulium, Pseudopithomyces maydicus, Massariosphaeria, Neomassariosphaeria and Pestalotiopsis montellica.
Access options
Buy single article
Instant access to the full article PDF.
US$ 39.95
Tax calculation will be finalised during checkout.
Subscribe to journal
Immediate online access to all issues from 2019. Subscription will auto renew annually.
US$ 79
Tax calculation will be finalised during checkout.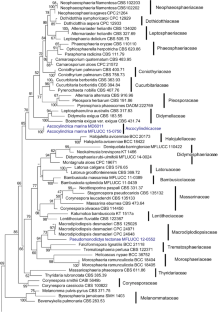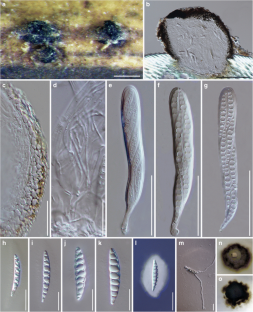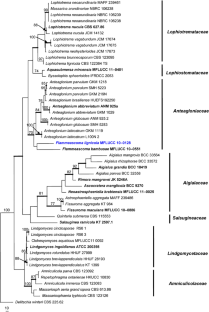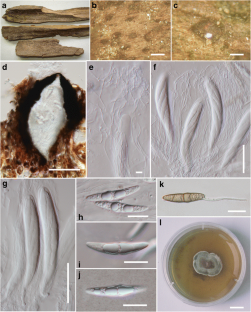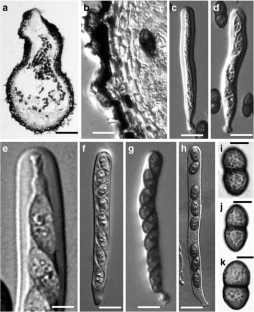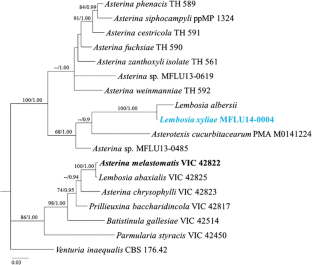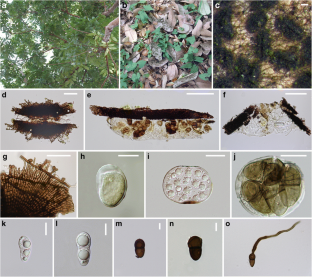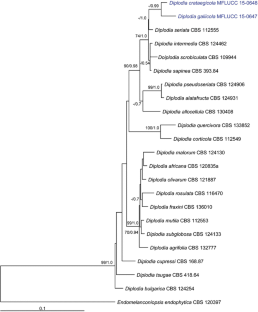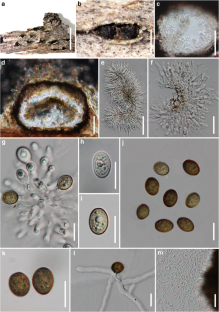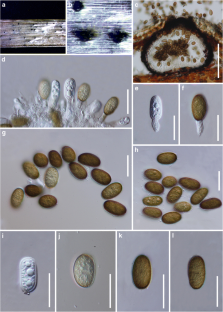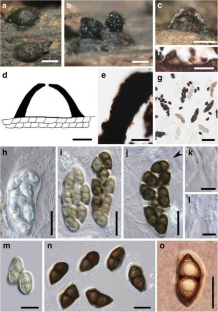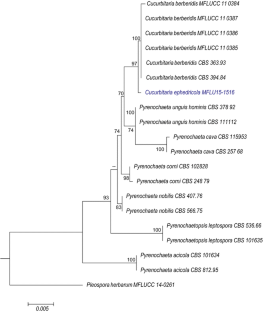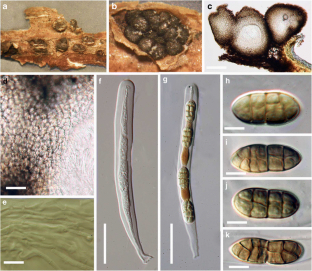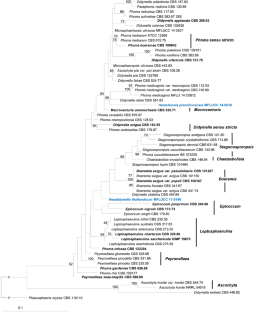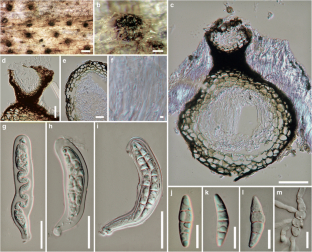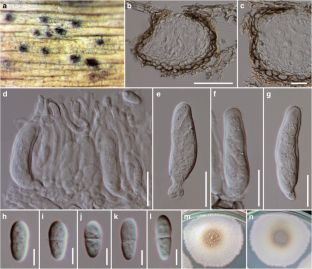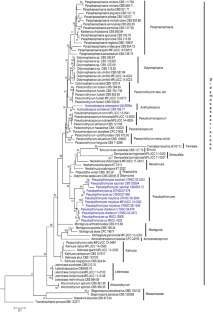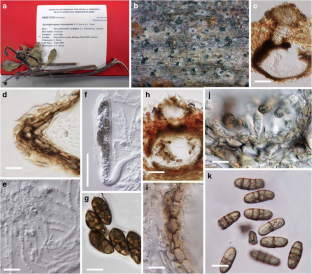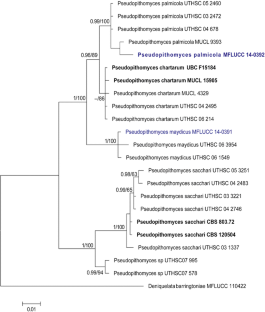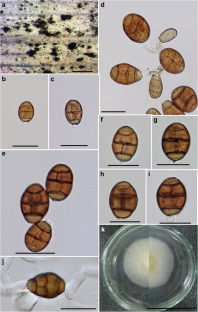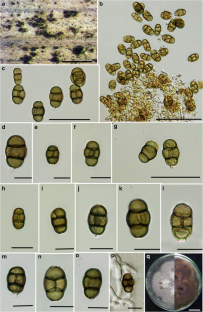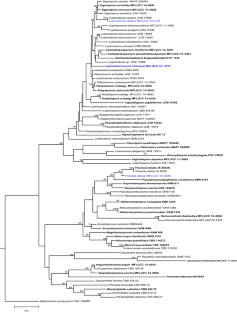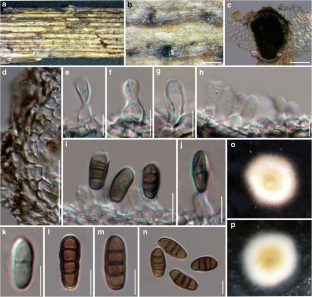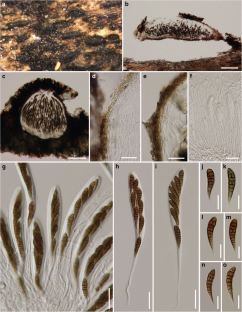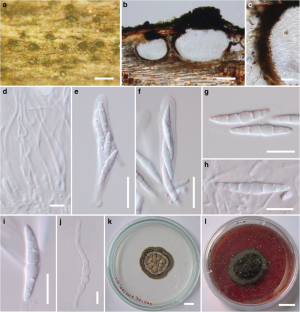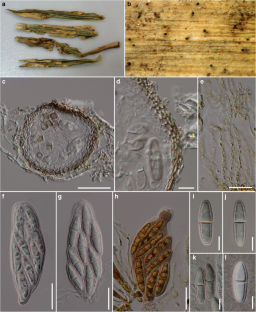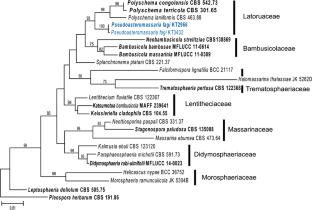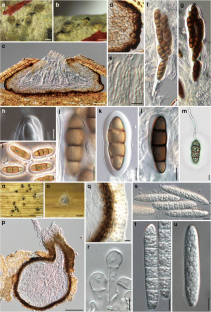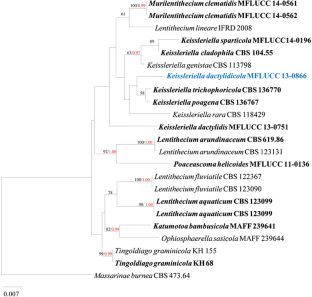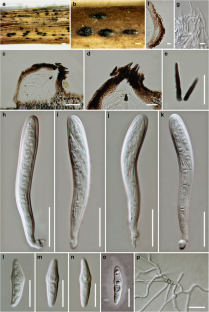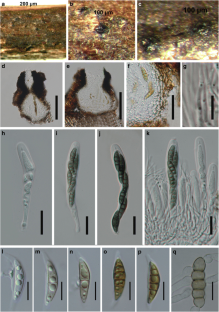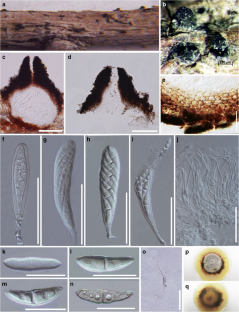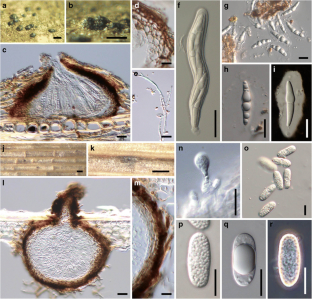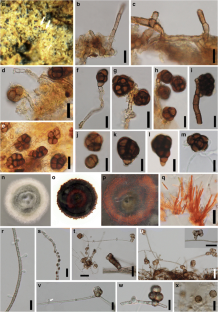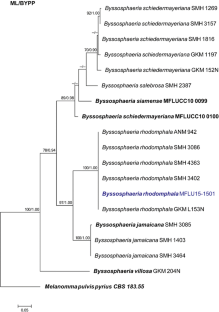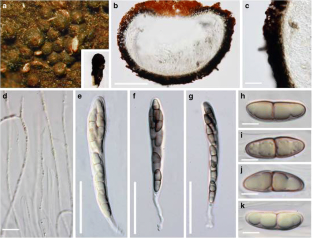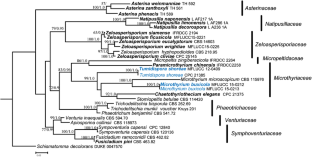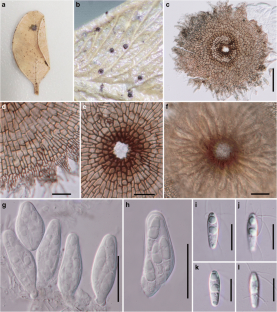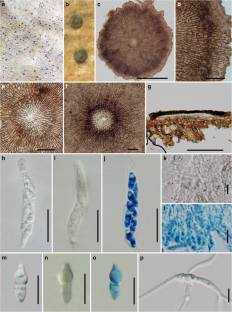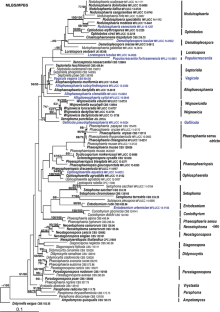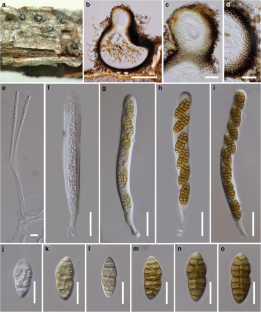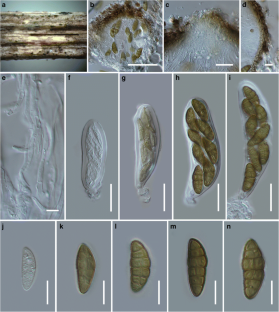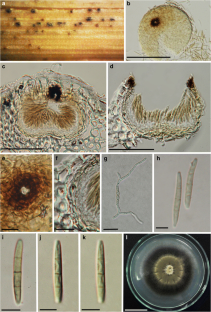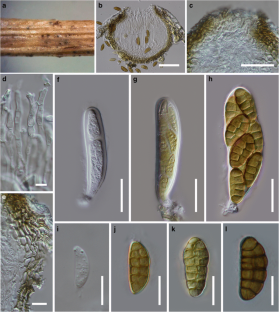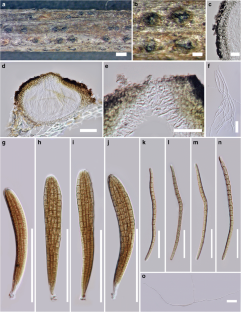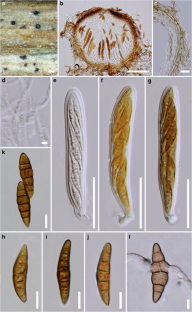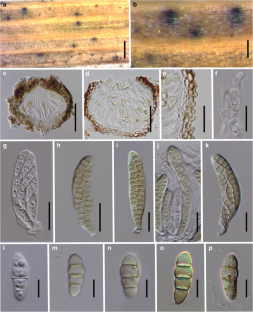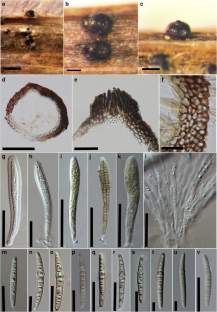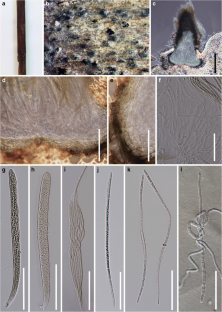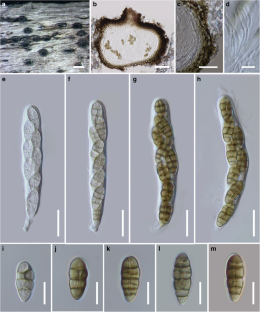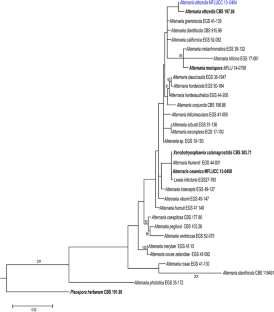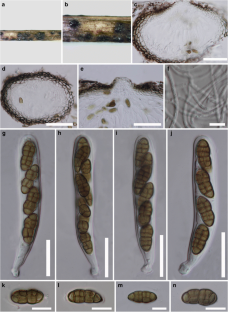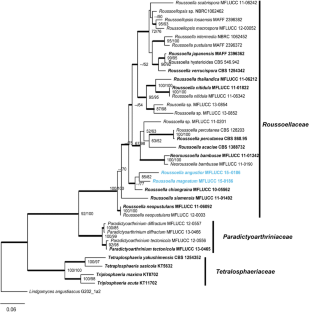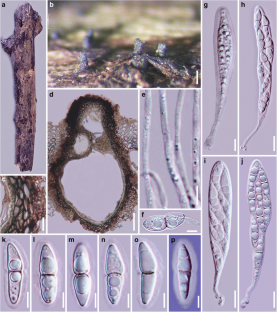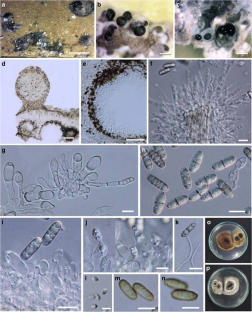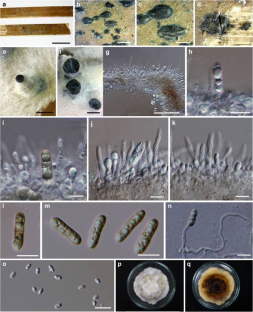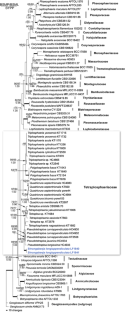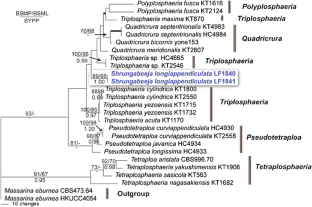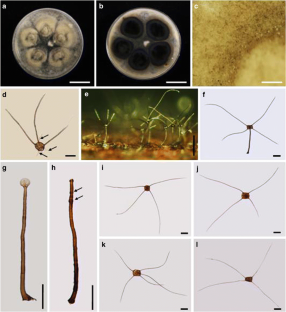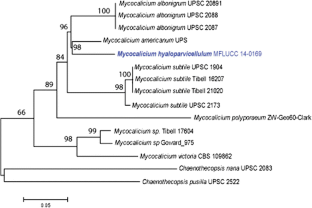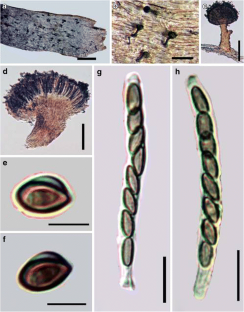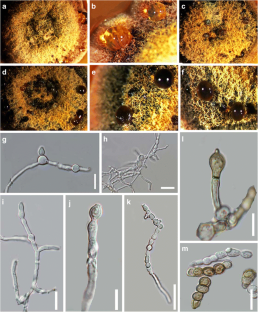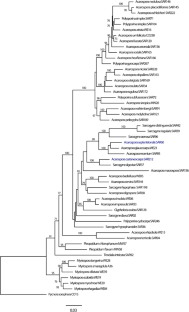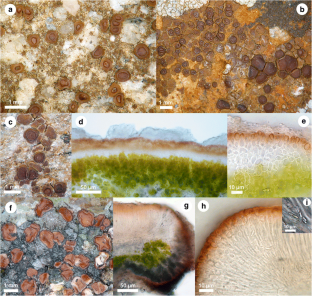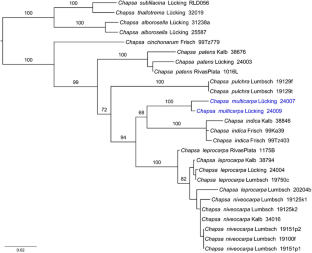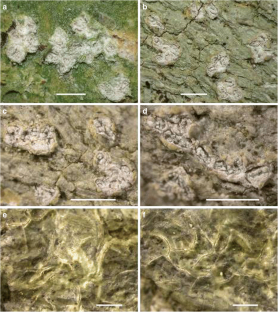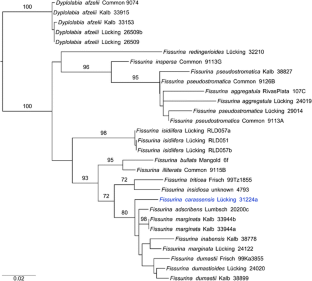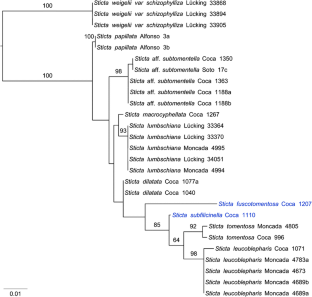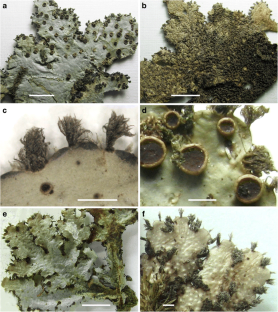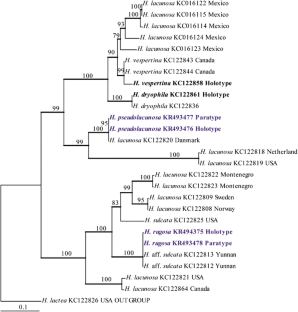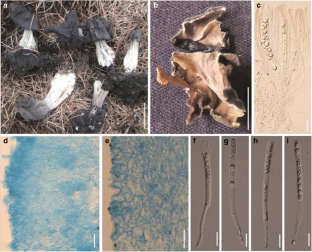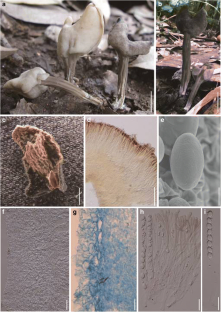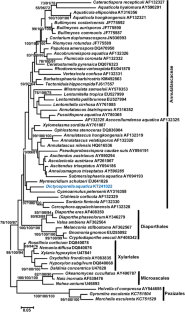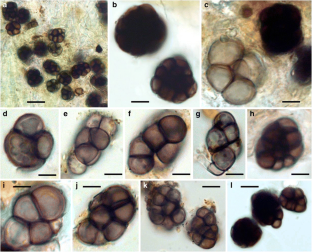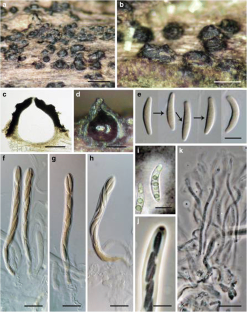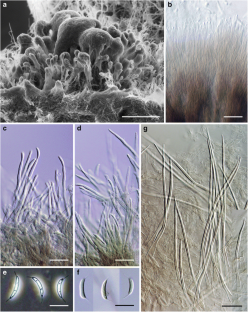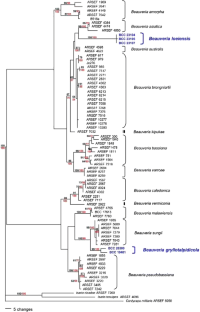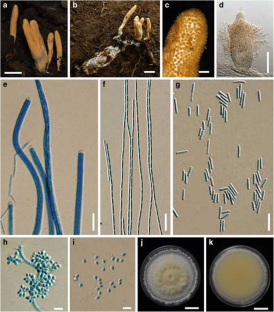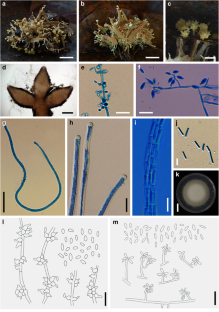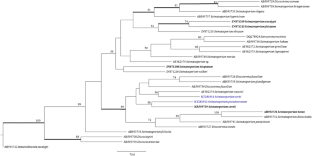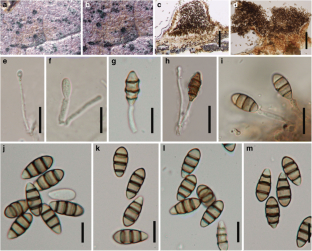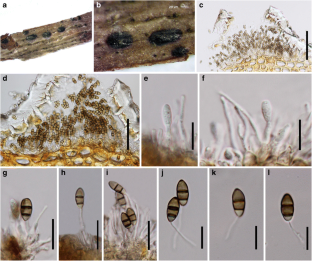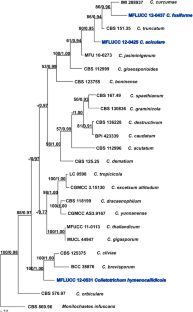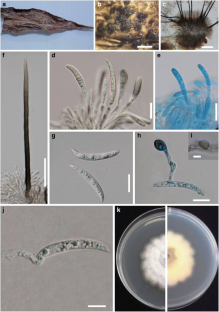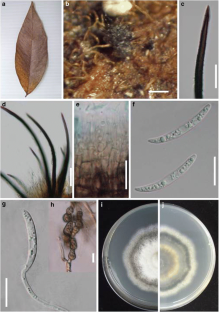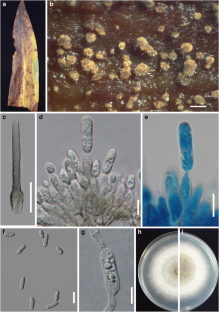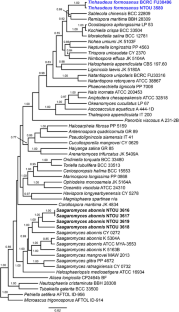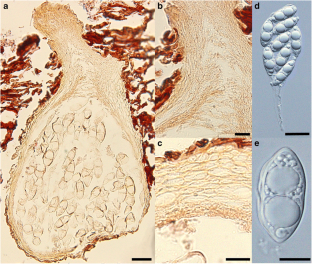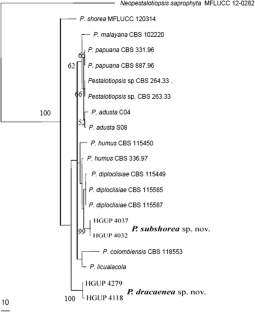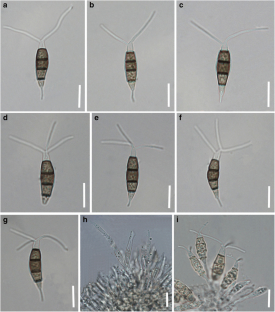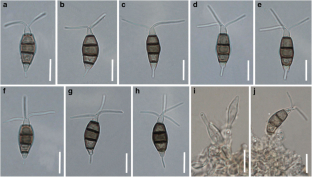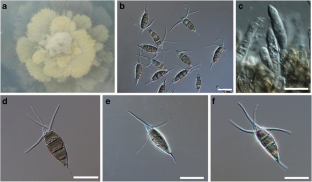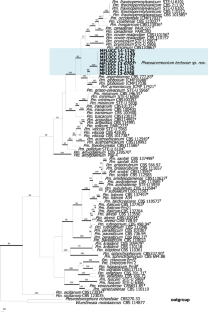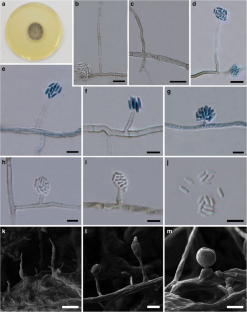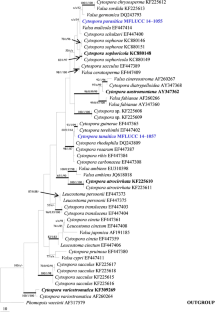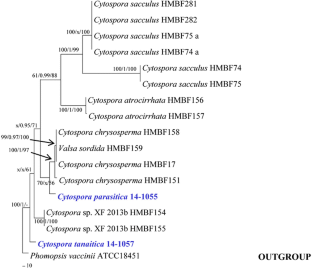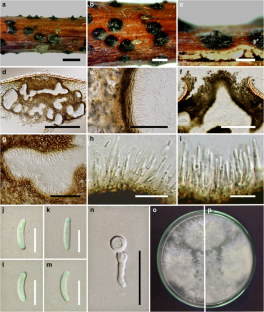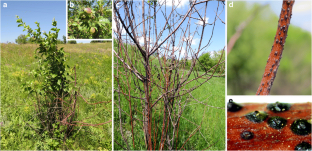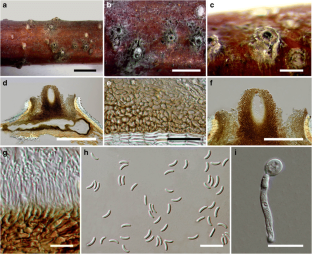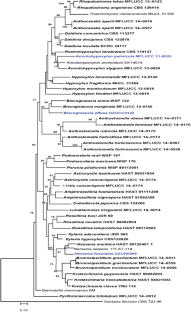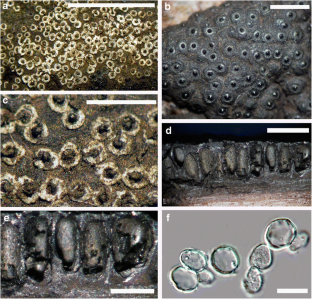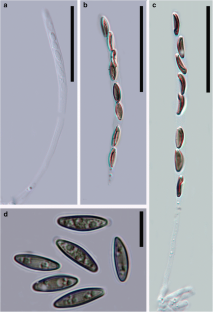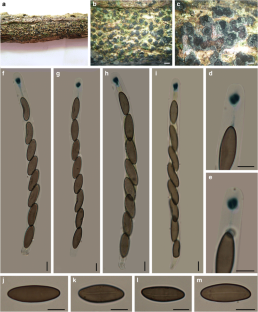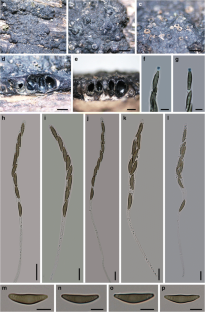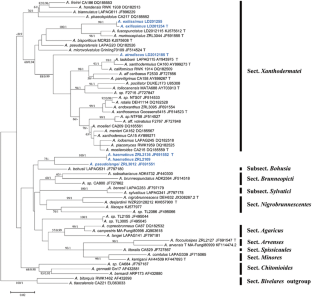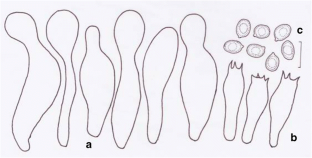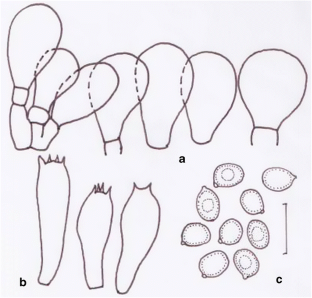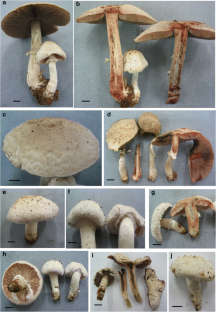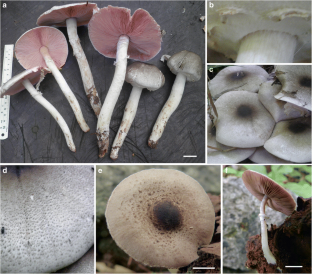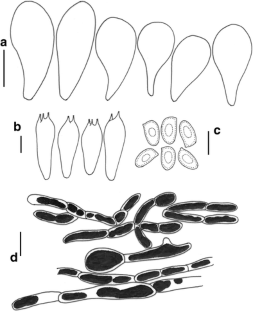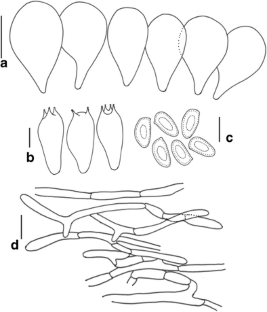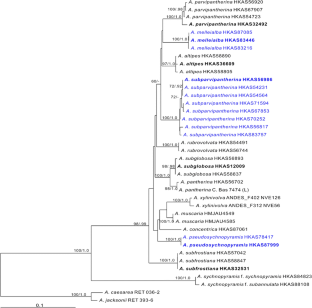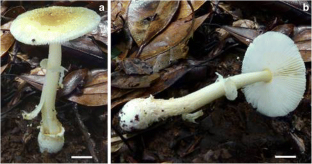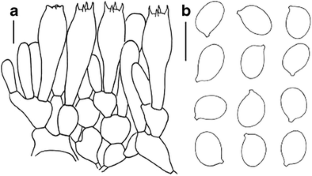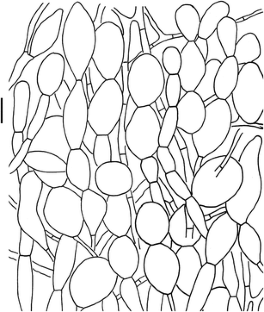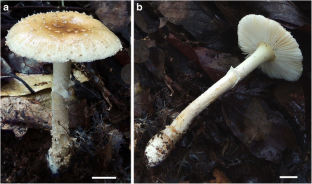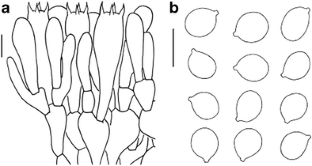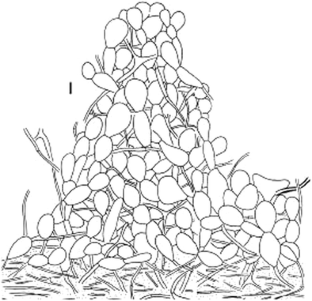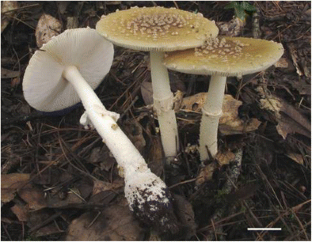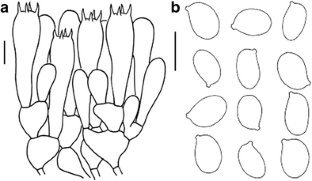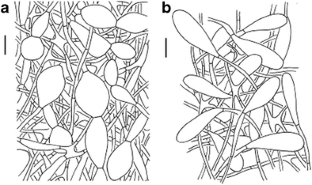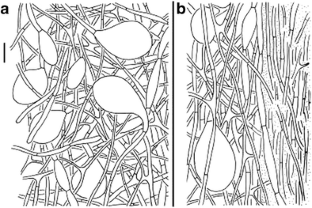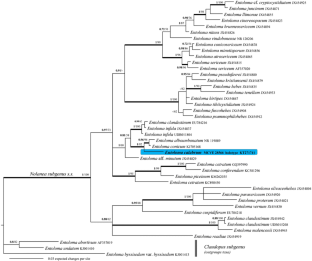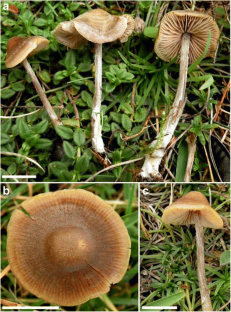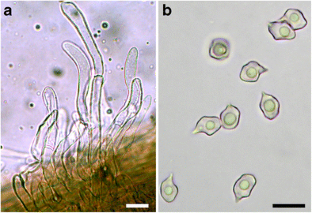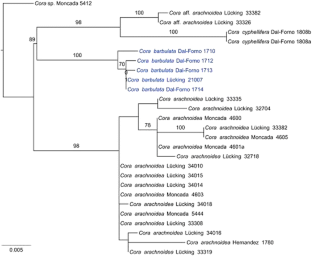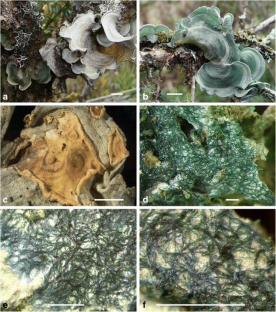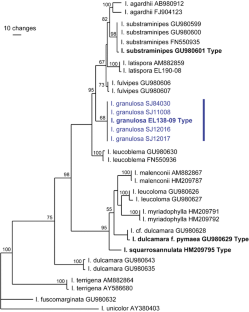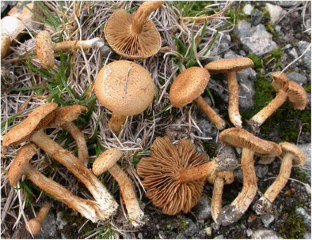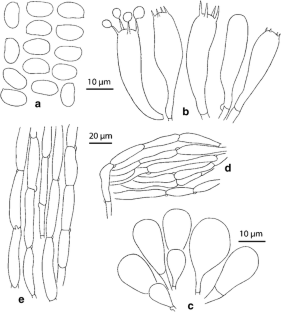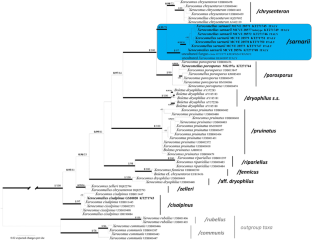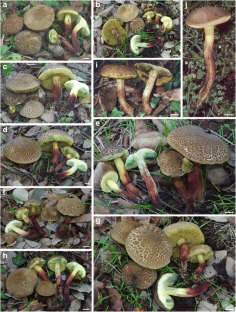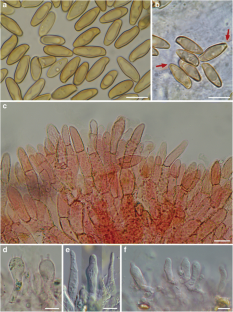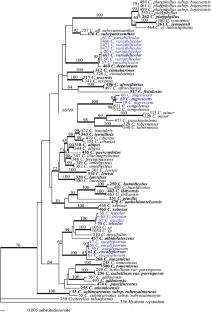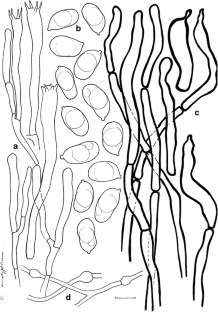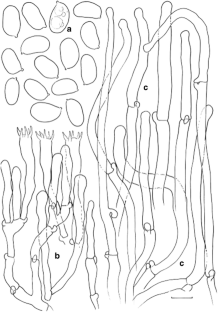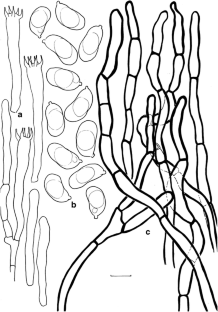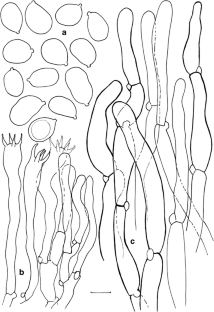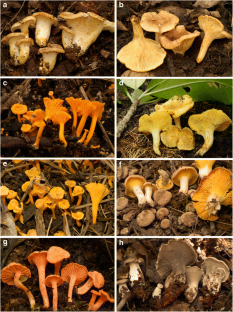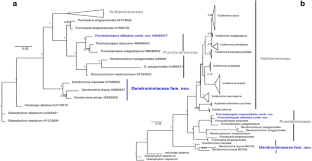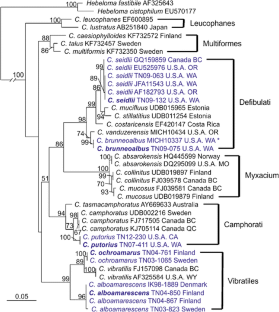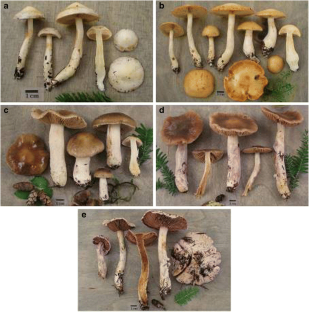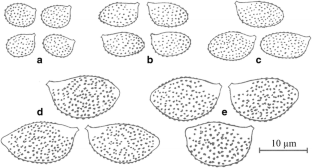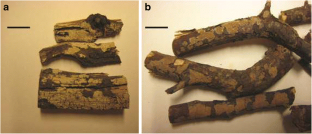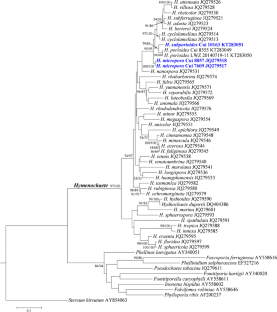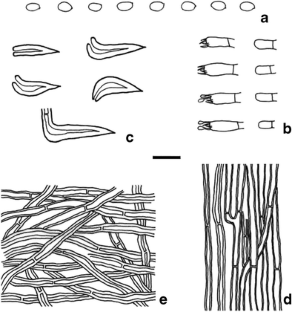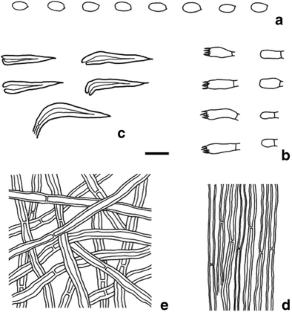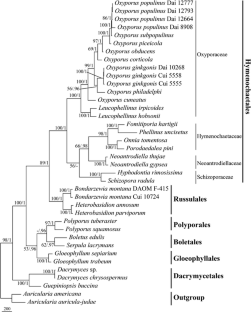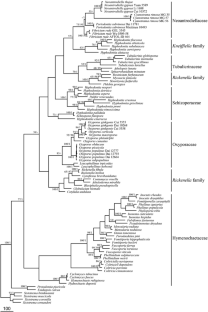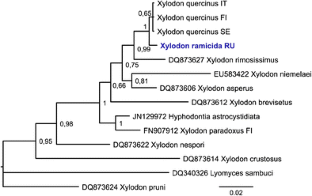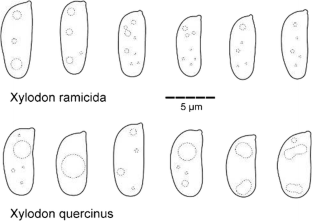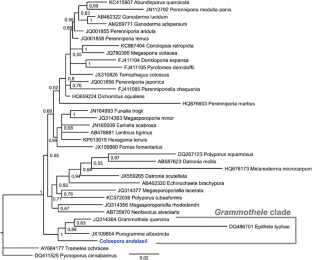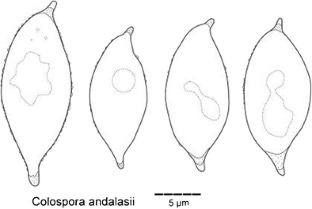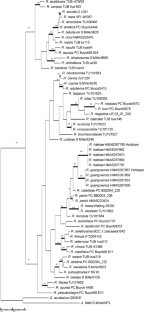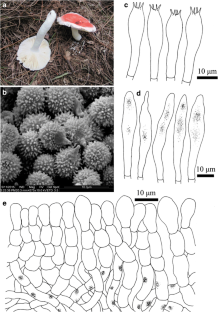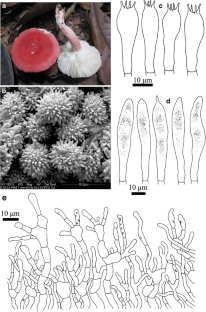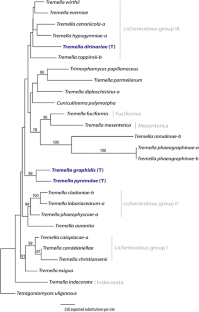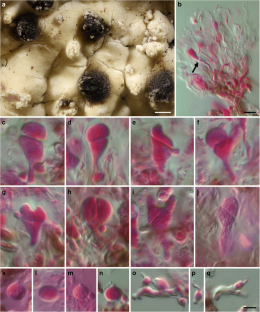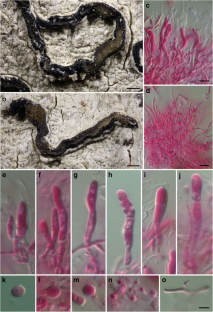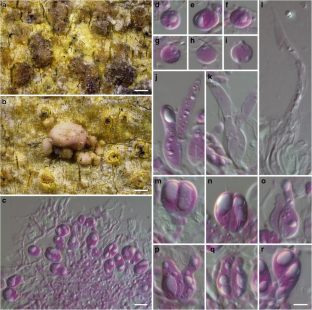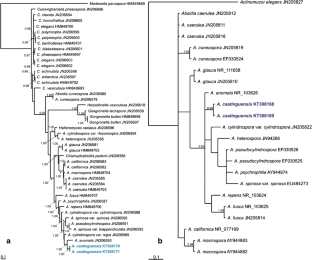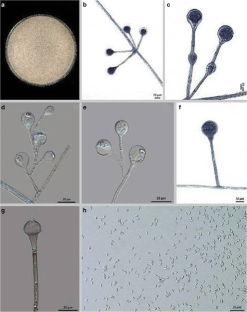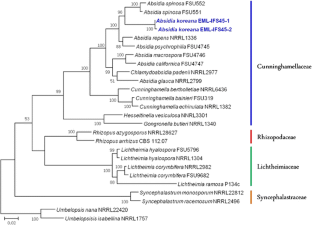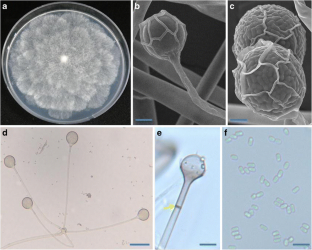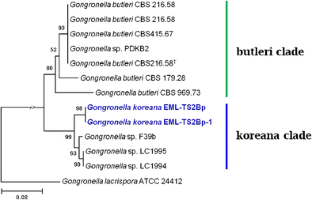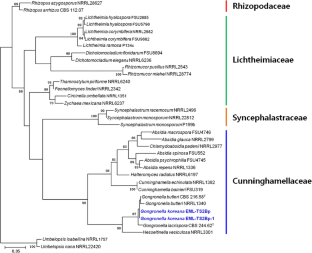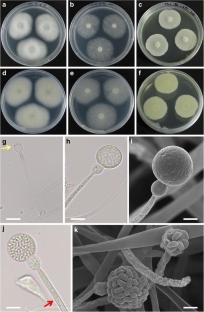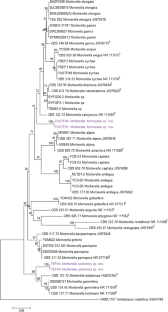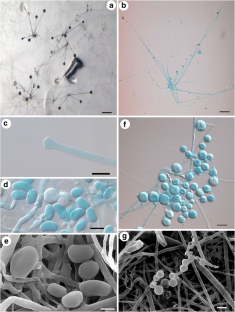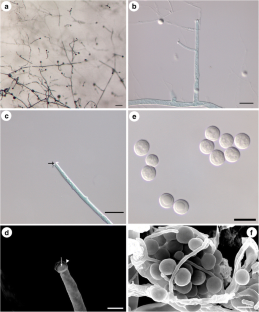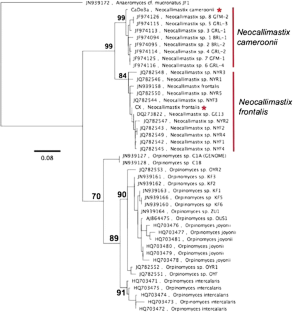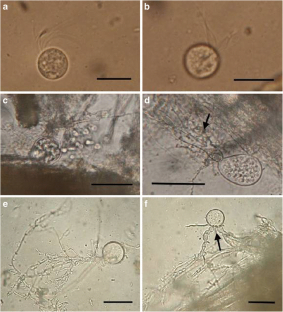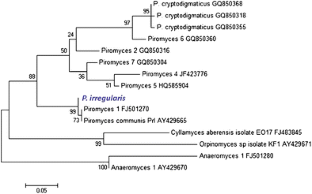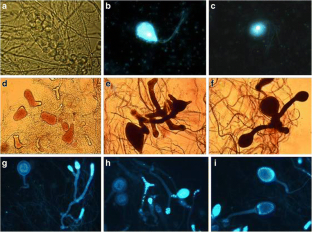 References
Abbott SP, Currah RS (1997) The Hevellaceae: systematic revision and occurrence in northern and northwestern North America. Mycotaxon 62:1–125

Abdel-Aziz FA, Abdel-Wahab MA (2010) Lolia aquaticagen. et sp. nov. (Lindgomycetaceae, Pleosporales), a new coelomycete from freshwater habitats in Egypt. Mycotaxon 114(1):33–42

Abdel-Wahab MA, Pang KL, Nagahama T, Abdel-Aziz FA, Jones EBG (2010) Phylogenetic evaluation of anamorphic species of Cirrenalia and Cumulopsora with the description of eight new genera and four new species. Mycol Prog 9:537–558

Abdel-Wahab MA, Abdel-Aziz FA, Mohamed SS, Abdel-Aziz AE (2011) Annulatascus nilensis sp. nov., a new freshwaterascomycete from the River Nile, Egypt. IMA Fungus 2:1–6

Adamčík S, Buyck B (2012) Type-studies in American Russula (Russulales, Basidio-mycota): in and out subsection Roseinae. Nova Hedwigia 94(3–4):413–428

Adams GC, Surve-Iyer RS, Iezzoni AF (2002) Ribosomal DNA sequence divergence and group I introns within the Leucostoma species L. cinctum, L. persoonii, and L. parapersoonii sp. nov., ascomycetes that cause Cytospora canker of fruit trees. Mycologia 94:947–967

Adams GC, Wingfield MJ, Common R, Roux J (2005) Phylogenetic relationships and morphology of Cytospora species and related teleomorphs (Ascomycota, Diaporthales, Valsaceae) from Eucalyptus. Stud Mycol 52:1–144

Adams GC, Roux J, Wingfield MJ (2006) Cytospora species (Ascomycota, Diaporthales, Valsaceae): introduced and native pathogens of trees in South Africa. Australas Plant Pathol 35:521–548

Aime MC, Largent DL, Henkel TW, Baroni TJ (2010) The Entolomataceae of the Pakaraima Mountains of Guyana IV: new species of Calliderma, Paraeccilia and Trichopilus. Mycologia 102:633–649

Alvarado P, Manjón JL, Matheny PB, Esteve-Raventós F (2010) Tubariomyces, a new genus of Inocybaceae from the Mediterra- nean region. Mycologia 102:1389–1397

Angeles Vinuesa MDL, Sanches-Puelles JS, Tibell L (2001) Intraspecific variation in Mycocalicium subtile (Mycocaliciaceae) elucidated by morphology and the sequences of the ITS1-5.8SITS2 region of rDNA. Mycol Res 105(3):323–330

Ariyawansa HA, Camporesi E, Thambugala KM, Mapook A, Kang JC, Alias SA, Chukeatirote E, Thines M, Mckenzie EHC, Hyde KD (2014a) Confusion surrounding Didymosphaeria — phylogenetic and morphological evidence suggest Didymosphaeriaceae is not a distinct family. Phytotaxa 176(1):102–119

Ariyawansa HA, Tanaka K, Thambugala KM, Phookamsak R, Tian Q, Camporesi E, Hongsanan S, Monkai J, Wanasinghe DN, Chukeatirote E, Kang JC, Xu JC, McKenzie EHC, Jones EBG, Hyde KD (2014b) A molecular phylogenetic reappraisal of the Didymosphaeriaceae (= Montagnulaceae). Fungal Divers 68:69–104

Ariyawansa HA, Hawksworth DL, Hyde KD, Jones EBG, Maharachchikumbura SSN, Manamgoda DS, Thambugala KM, Udayanga D, Camporesi E, Daranagama A, Jayawardena R, Liu JK, McKenzie EHC, Phookamsak R, Senanayake IC, Shivas RG, Tian Q, Xu JC (2014c) Epitypification and neotypification: guidelines with appropriate and inappropriate examples. Fungal Divers 69(1):57–91

Ariyawansa HA, Thambugala KM, Manamgoda DS, Jayawardena R, Camporesi E, Boonmee S, Hyde KD (2015) Towards a natural classification and backbone tree for Pleosporaceae. Fungal Divers 71(1):85–139

Aveskamp MM, de Gruyter J, Woudenberg JHC, Verkley GJM, Crous PW (2010) Highlights of the Didymellaceae: a polyphasic approach to characterise Phoma and related pleosporalean genera. Stud Mycol 65:1–60

Baddley JW, Mostert L, Summerbell RC, Moser SA (2006) Phaeoacremonium parasiticum Infections Confirmed by β-Tubulin Sequence Analysis of Case Isolates. Clin Microbiol 44(6):2207–2211

Barber PA, Crous PW, Groenewald JZ, Pascoe IG, Keane P (2011) Reassessing Vermisporium (Amphisphaeriaceae), a genus of foliar pathogens of eucalypts. Persoonia 27:90–118

Baroni TJ, Cantrell SA, Perdomo-Sánchez OP, Lodge DJ (2008) New species of Pouzarella (Entolomataceae, Agaricales) from the Dominican Republic and Jamaica. N Am Fungi 3:241–260

Baroni TJ, Hofstetter V, Largent DL, Vilgalys R (2011) Entocybe is proposed as a new genus in the Entolomataceae (Agaricomycetes, Basidiomycota) based on morphological and molecular evidence. N Am Fungi 6(12):1–19

Barr ME (1978) The Diaporthales in North America with emphasis on Gnomonia and its segregates. Mycol Mem 7:1–232

Barr ME (1979) A classification of Loculoascomycetes. Mycologia 71:935–957

Barr ME (1983) Muriform ascospores in class Ascomycetes. Mycotaxon 18:149–157

Barr ME (1984) Herpotrichia and its segregates. Mycotaxon 20:1–38

Barr ME (1987) Prodromus to class loculoascomycetes. University of Massachusetts, Amherst

Barr ME (1992a) Additions to and notes on the Phaeosphaeriaceae (Pleosporales, Loculoascomycetes). Mycotaxon 43:371–400

Barr ME (1992b) Notes on the Lophiostomataceae (Pleosporales). Mycotaxon 45:191–221

Barr ME (1996) Planistromellaceae, a new family in the Dothideales. Mycotaxon 60:433–442

Barr ME, Huhndorf SM (2001) Loculoascomycetes. In: Esser K, Lemke PA (eds) The Mycota VII systematics and evolution part A. Springer Press, London, pp 283–305

Barr DJS, Kudo H, Jakober KD, Cheng KJ (1989) Morphology and development of rumen fungi: Neocallimastix sp., Piromyces communis, and Orpinomyces bovis gen. nov., sp. nov. Can J Bot 67:2815–2824

Bas C (1969) Morphology and subdivision of Amanita and a monograph of its section Lepidella. Persoonia 5:285–579

Bas C (2000) A broader view on Amanita. Boll Gruppo Micol G Bresadota 43:9–12

Beeli M (1928) Contribution à l'étude de la Flore Mycologique du Congo. Fungi Goossensiani, VI. Bull Soc R Bot Belg 61:78–100

Benny GL (2009) Zygomycetes. Published on the internet at www.zygomycetes.org. Accessed 17 July 2010

Berkeley MJ (1874) Notices of North American fungi. Grevillea 3(26):49–64

Berkeley MJ, Curtis MA (1874) Myxosporium nitidum. Grevillea 3:13

Bi ZS, Li TH (1986) A preliminary note on Russula species from Guangdong, with a new species and a new variety. Guihaia 6(3):193–199 (in Chinese)

Binder M, Hibbett DS (2006) Molecular systematics and biological diversification of Boletales. Mycologia 98(6):971–981

Binder M, Justo A, Riley R, Salamov A, Lopez-Giraldez F, Sjökvist E, Copeland A, Foster B, Sun H, Larsson E, Larsson KH, Townsend J, Grigoriev IV, Hibbett DS (2013) Phylogenetic and phylogenomic overview of the Polyporales. Mycologia 105(6):1350–1373

Boekhout T, Fonseca A, Sampaio JP, Bandoni RJ, Kwon-Chung KJ (2011) Discussion of teleomorphic and anamorphic basidiomycetous yeasts. In: Kurtzman CP, Fell JW, Boekhout T (eds) The yeasts: a taxonomic study. Elsevier, London, pp 1339–1372

Boidin J, Gilles G (1980) Contribution à l'étude des genres Dendrocorticium, Dendrodontia et Dentocorticium (Basidiomycotina) = Contribution to the study of Dendrocorticium, Dendrodontia et Dentocorticium (Basidiomycotina). Elsevier, Paris, FRANCE Cryptogamie. Mycol 19(3):181–202

Boidin J, Lanquetin P (1983) Basidiomycetes Aphyllophorales epitheloides etales. Mycotaxon 16:461-499

Boise J (1985) An amended description of Trematosphaeria. Mycologia 77(2):230–237

Bon M (1997) Clé monographique du genre Inocybe (Fr.)Fr. Documents Mycologiques 27(105):1–51

Boonmee S, Ko-Ko TW, Chukeatirote E, Hyde KD, Chen H, Cai L, McKenzie EHC, Jones EBG, Kodsueb R, Hassan BA (2012) Two new Kirschsteiniothelia species with Dendryphiopsis anamorphs cluster in Kirschsteiniotheliaceae fam. nov. Mycologia 104:698–714

Braune R (1913) Untersuchungen über die im Wiederkäuermagen vorkommenden Protozoen. Arch Protistenkd 32:111–170

Breton A, Bernalier A, Dusser M, Fonty G, Gaillard-Martinie B, Guillot J (1990) Anaeromyces mucronatus nov. gen., nov. sp. A new strictly anaerobic rumen fungus with polycentric thallus. FEMS Microbiol Lett 58:177–182

Breton A, Dusser M, Gaillard-Martinie B, Guillot J, Millet L, Prensier G (1991) Piromyces rhizinflata nov. sp., a strictly anaerobic fungus from feces of the saharan as–a morphological, metabolic and ultrastructural study. FEMS Microbiol Lett 82:1–8

Buyck B (1994) Ubwoba: les champignons comestibles de l'ouest du Burundi, vol 34, Adm Gén Coop Dév. Publ Agric, Bruxelles, pp 1–123

Buyck B (2008) Wild edible mushrooms in Madagascar: an evolving enigma. Econ Bot 62:509–520

Buyck B (2012) Observations on some enigmatic Cantharellus (Cantharellales, Basidiomycota) with lilac-violaceous tints from Africa and Madagascar. Cryptogam Mycol 33(2):167–179

Buyck B (2014) Exploring the diversity of "smooth chanterelles" (Cantharellus, Cantharellales). Cryptogam Mycol 35:23–40

Buyck B, Randrianjohany E (2013) Cantharellus eyssartieri sp.nov. (Cantharellales, Basidiomycota) from monospecific Uapaca ferruginea stands near Ranomafana (eastern escarpment, Madagascar). Cryptogam Mycol 34(4):29–34

Buyck B, Eyssartier G, Kivaisi A (2000) Addition to the inventory of the genus Cantharellus (Basidiomycotina, Cantharellaceae) in Tanzania. Nova Hedwigia 71(3/4):491–502

Buyck B, Kauff F, Eyssartier G, Couloux A, Hofstetter V (2014) A multigene world phylogeny for Cantharellus. Fungal Divers 64:101–121

Buyck B, Kauff F, Randrianjohany E, Hofstetter V (2015) Sequence data reveal a high diversity of Cantharellus associated with endemic vegetation in Madagascar. Fungal Divers 70(1):189–208

Cáceres MES, Aptroot A, Parnmen S, Lücking R (2014) Remarkable diversity of the lichen family Graphidaceae in the Amazon rain forest of Rondônia, Brazil. Phytotaxa 189:87–136

Cai L, Hyde KD (2007) Ascorhombisporaaquatica gen. et sp. nov. from a freshwater habitat in China, and its phylogenetic placement based on molecular data. Cryptogam Mycol 28(4):291–300

Cai L, Zhang KQ, McKenzie EHC, Hyde KD (2003) Freshwater fungi from bamboo and wood submerged in the Liput River in the Philippines. Fungal Divers 13:1–12

Caldwell DR, Bryant MP (1966) Medium without rumen fluid for non-selective enumeration and isolation of rumen bacteria. Appl Microbiol 14:794–801

Callaghan TM, Podmirseg SM, Hohlweck D, Edwards JE, Puniya AK, Dagar SS, Griffith GW (2015) Buwchfawromyces eastonii gen. nov., sp. nov.: a new anaerobic fungus (Neocallimastigomycota) isolated from buffalo faeces. MycoKeys 9:11–28

Callan BE, Rogers JD (1986) Cultural characters and anamorphs of Biscogniauxia (=Nummularia) marginata, B. dennisii, and B. repanda. Can J Bot 64:842–847

Campbell J, Shearer CA (2001) Annulatascaceae pruned. In: Abstracts, annual meeting of Mycological Society ofAmerica (MSA): joint meeting with APS and SON, Salt Lake City, Utah, 25–29 Aug. S105 p

Campbell J, Shearer CA (2004) Annulusmagnus and Ascitendus, two new genera in the Annulatascaceae. Mycologia 96:822–833

Castlebury LA, Rossman AY, Jaklitsch WJ, Vasilyeva LN (2002) A preliminary overview of the Diaporthales based on large subunit nuclear ribosomal DNA sequences. Mycologia 94:1017–1031

Cesati V, De Notaris G (1863) Schema di classificazione degle sferiacei italici aschigeri piu' o meno appartenenti al genere Sphaeria nell'antico significato attribuitoglide Persono. Comment Soc Crittog Ital 1(4):177–420

Challen MP, Kerrigan RW, Callac P (2003) A phylogenetic reconstruction and emendation of Agaricus section Duploannulatae. Mycologia 95:61–73

Chen CJ (1998) Morphological and molecular studies in the genus Tremella. Bibl Mycol 174:1–225

Chen YC, Hseu RS (2002) Piromyces polycephalus (Neocallimastigaceae), a new rumen fungus. Nova Hedwigia 75:409–414

Chen CY, Hsieh WH (2004) Astrosphaeriella from Taiwan, including two new species. Bot Bull Acad Sin 45:171–178

Chen ZH, Zhang P, Zhang ZG (2013) Investigation and analysis of 102 mushroom poisoning cases in southern China from 1994 to 2012. Fungal Divers 64(1):123–131

Chen J, Zhao RL, Parra LA, Guelly AK, Kesel AD, Rapior S, Hyde KD, Chukeatirote E, Callac P (2015) Agaricus section Brunneopicti: a phylogenetic reconstruction with descriptions of four new taxa. Phytotaxa 192:145–168

Chiu WF (1945) The Russulaceae of Yunnan. Lloydia 8:31–59

Clémençon H, Emmett V, Emmett E (2004) Cytology and plectology of the Hymenomycetes. Bibl Mycol 199. Cramer, Germany 199 viii+488 pp

Clements FE, Shear CL (1931) Genera of fungi, 2nd edn. H.W. Wilson Company, New York

Co-David D, Langeveld D, Noordeloos ME (2009) Molecular phylogeny and spore evolution of Entolomataceae. Persoonia 23:147–176

Cooke MC, Plowright CB (1879) British Sphaeriacei. Grevillea 7:77–89

Corbaz R (1957) Recherches sur le genre Didymella Sacc. Phytopathol Z 28(4):375–414

Corner EJH, Bas C (1962) The genus Amanita in Singapore and Malaya. Persoonia 2(3):241–304

Cripps C, Larsson E, Horak E (2010) Subgenus Mallocybe (Inocybe) in the Rocky Mountain alpine zone with molecular reference to European Arctic-alpine material. N Am Fungi 5(5):97–126

Crivelli PG (1983) Über die heterogene Ascomycetengattung Pleospora Rabh.: vorschlag für eine Aufteilung. Dissertation ETH Nr. 7318, Zürich, Germany

Crous PW, Gams W, Wingfield MJ, Van Wyk PS (1996) Phaeoacremonium gen. nov. associated with wilt and decline diseases of woody hosts and human infections. Mycologia 88(5):786–796

Crous PW, Slippers B, Wingfield MJ, Rheeder J, Marasas WFO, Phillips AJL, Alves A, Burgess T, Barber P, Groenewald JZ (2006) Phylogenetic lineages in the Botryosphaeriaceae. Stud Mycol 55:235–253

Crous PW, Wingfield MJ, Schumacher RK, Summerell BA, Giraldo A, Gené J, Guarro J, Wanasinghe DN, Hyde KD, Camporesi E (2014) Fungal Planet description sheets: 281–319. Persoonia 33(1):212–289

Crous PW, Carris LM, Giraldo A, Groenewald JZ, Hawksworth DL, Hernández-Restrepo M, Jaklitsch WM, Lebrun M-H, Schumacher RK, Stielow B, van der Linde EJ, Vilcāne J, Voglmayr H, Wood AR (2015a) The Genera of Fungi - fixing the application of the type species of generic names–G 2: Allantophomopsis, Latorua, Macrodiplodiopsis, Macrohilum, Milospium, Protostegia, Pyricularia, Robillarda, Rotula, Septoriella, Torula, and Wojnowicia. IMA Fungus 6(1):163–198

Crous PW, Wingfield MJ, Guarro J, Hernández-Restrepo M, Sutton DA, Acharya K, Barber PA, Boekhout T, Dimitrov RA, Dueñas M, Dutta AK, Gené J, Gouliamova DE, Groenewald M, Lombard L, Morozova OV, Sarkar J, Smith MT, Stchigel AM, Wiederhold NP, Alexandrova AV, Antelmi I, Armengol J, Barnes I, Cano-Lira JF, Castañeda Ruiz RF, Contu M, Courtecuisse PR, da Silveira AL, Decock CA, de Goes A, Edathodu J, Ercole E, Firmino AC, Fourie A, Fournier J, Furtado EL, Geering ADW, Gershenzon J, Giraldo A, Gramaje D, Hammerbacher A, He X-L, Haryadi D, Khemmuk W, Kovalenko AE, Krawczynski R, Laich F, Lechat C, Lopes UP, Madrid H, Malysheva EF, Marin-Felix Y, Martin MP, Mostert L, Nigro F, Pereira OL, Picillo B, Pinho DB, Popov ES, Rodas Peláez CA, Rooney-Latham S, Sandoval-Denis M, Shivas RG, Silva V, Stoilova-Disheva MM, Telleria MT, Ullah C, Unsicker SB, van der Merwe NA, Vizzini A, Wagner H-G, Wong PTW, Wood AR, Groenewald JZ (2015b) Fungal planet Description Sheets: 320–370. Persoonia 34:167–266

da Cunha CK (2014) Pithomyces species (Montagnulaceae) from clinical specimens: identification and antifungal susceptibility profiles. Med Mycol 52:748–757

Dagar SS, Kumar S, Mudgil P, Singh R, Puniya AK (2011) D1/D2 domain of large-subunit ribosomal DNA for differentiation of Orpinomyces spp. Appl Environ Microbiol 77:6722–6725

Dagar SS, Kumar S, Griffith GW, Edwards JE, Callaghan TM, Singh R, Nagpal AK, Puniya AK (2015) A new anaerobic fungus (Oontomyces anksri gen. nov., sp. nov.) from the digestive tract of the Indian camel (Camelus dromedarius). Fungal Biol 119(8):731–737

Dai YC (2010) Hymenochaetaceae (Basidiomycota) in China. Fungal Divers 45:131–343

Dai YC (2011) A revised checklist of corticioid and hydnoid fungi in China for 2010. Mycoscience 52:69–79

Dai YC (2012) Polypore diversity in China with an annotated checklist of Chinese polypores. Mycoscience 53:49–80

Dai YC, Cui BK, Yuan HS (2007a) Notes on polypores from Gansu and Qinghai Province, Northwest China. Cryptogam Mycol 28:177–187

Dai YC, Cui BK, Yuan HS, Li BD (2007b) Pathogenic wood-decaying fungi in China. For Pathol 37:105–120

Dai YC, Yang ZL, Cui BK, Yu CJ, Zhou LW (2009) Species diversity and utilization of medicinal mushrooms and fungi in China (Review). Int J Med Mushrooms 11:287–302

Dal-Forno M, Lawrey JD, Sikaroodi M, Bhattarai S, Gillevet PM, Sulzbacher M, Lücking R (2013) Starting from scratch, evolution of the lichen thallus in the basidiolichen Dictyonema (Agaricales, Hygrophoraceae). Fungal Biol 117:584–598

Damm U, Mostert L, Crous PW, Fourie PH (2008) Novel Phaeoacremonium species associated with necrotic wood of Prunus trees. Persoonia 20:87–102

Damm U, Woudenberg JHC, Cannon, PF, Crous PW (2009) Colletotrichum species with curved conidia from herbaceous hosts. Fungal Diversity 39:45–87

Day MJ, Gibas CFEC, Fujimura KE, Egger KN, Currah RS (2006) Monodictys arctica, a new hyphomycetes from the roots of Saxifraga oppositifolia collected in the Canadian High Arctic. Mycotaxon 98:261–272

De Gruyter JD, Aveskamp MM, Woudenberg JHC, Verkley GJM, Groenewald JZ, Crous PW (2009) Molecular phylogeny of Phoma and allied anamorph genera: Towards a reclassification of the Phoma complex. Mycol Res 113:508–519

De Gruyter JD, Woudenberg JHC, Aveskamp AA, Verkley GJM, Groenewald JZ, Crous PW (2012) Redisposition of Phoma-like anamorphs in Pleosporales. Stud Mycol 75:1–36

De Hoog GS (1972) The genera Beauveria, Isaria, Tritirachium, and Acrodontium, gen. nov. Stud Mycol 1:1–41

Degawa Y, Seiji T (1997) Zygospore formation in Mortierella capitata. Mycoscience 38(4):387–394

Didukh M, Vilgalys R, Wasser SP, Isikhuemhen OS, Nevo E (2005) Notes on Agaricus section Duploannulati using molecular and morphological data. Mycol Res 109:729–740

Diederich P (1996) The lichenicolous heterobasidiomycetes. Bibl Lichenol 61:1–198

Dingley JM (1962) Pithomyces chartarum, its occurrence morphology, and taxonomy. N Z J Agric Res 1–2(5):49–61

Dissing H (1966) The genus Helvella in Europe, with special emphasis on the species found in Norden. Dansk Bot Ark 25:1–172

Doidge EM (1942) South African Microthyriaceae. Bothalia 4:273–344

Doilom M, Liu JK, Jaklitsch WM, Ariyawansa H, Wijayawardene NN, Chukeatirote E, Zhang M, Roux J, McKenzie EHC, Geml J, Voglmayr H, Hyde KD (2013) An outline of the family Cucurbitariaceae. Sydowia 65(1):167–192

Drummond AJ, Rambaut A (2007) BEAST: Bayesian evolutionary analysis by sampling trees. BMC Evol Biol 7:214

Eberhardt U (2002) Molecular kinship analyses of the agaricoid Russulaceae: correspondence with mycorrhizal anatomy and sporocarp features in the genus Russula. Mycol Prog 1(2):201–223

Ellis MB (1960) Dematiaceous hyphomycetes I. Mycol Pap 76:1–36

Ellis MB (1971) Dematiaceous Hyphomycetes. Commonwealth Mycological Institute, Kew 44–45

Ellis JB, Everhart BM (1892) The North American Pyrenomycetes. Newfield, N.J. :Ellis & Everhart, pp 209–210

Eriksson OE (1981) The families of bitunicate ascomycetes. Opera Bot 60:1–220

Eriksson OE, Yue J-z (1990) Notes on bambusicolous pyrenomycetes. Mycotaxon 38(1–10):201–220

Ertz D, Diederich P, Lawrey JD, Berger F, Freebury CE, Coppins B et al. (2015) Phylogenetic insights resolve Dacampiaceae (Pleosporales) as polyphyletic: Didymocyrtis (Pleosporales, Phaeosphaeriaceae) with Phoma-like anamorphs resurrected and segregated from Polycoccum (Trypetheliales, Polycoccaceae fam. nov.). Fungal Divers 1–37. doi:10.1007/s13225-015-0345-6

Esfandiari E (1947) Beiträge zur Iranischen Pilzflora. Sydowia 1(4–6):161–168

Eyssartier G (2001) Vers une monographie du genre Cantharellus Adans. :Fr. [doctoral dissertation]. Paris, National History Museum p 259

Fan X, Liang YM, Ma R, Tian CM (2014) Morphological and phylogenetic studies of Cytospora (Valsaceae, Diaporthales) isolates from Chinese scholar tree, with description of a new species. Mycoscience 55:252–259

Fan X, Hyde KD, Liu M, Liang Y, Tian C (2015) Cytospora species associated with walnut canker disease in China, with description of a new species C. gigalocus. Fungal Biol 119:310–319

Farr DF, Rossman AY (2015) Fungal Databases, Systematic Mycology and Microbiology Laboratory, ARS, USDA. Retrieved January 11, 2015, from http://nt.ars-grin.gov/fungaldatabases/

Fatto RM (1998) Notes on four little red Russulas. Mycotaxon 68:193–204

Favre J (1955) Les champignons supérious de la zone alpine du Parc National Suisse. Lüdin AG, Liestal

Fell JW, Boekhout T, Fonseca A, Scorzetti G, Statzell-Tallman A (2000) Biodiversity and systematics of basidiomycetous yeasts as determined by large-subunit rDNA D1/D2 domain sequence analysis. Int J Syst Evol Microbiol 50:1351–1371

Ferrari E (2006) Inocybe alpine e subalpine. Fungi Non Delinineatii, Pars. Edizioni Candusso, Alassio, pp 34–36

Fischer H (1944) Untersuchungen über Massariamacrospora (Desm.) Sacc., ihre Nebenfruchtform Coryneummacrosporum Berk. Und Asterosporium Hoffmanni Kze. Phytopathol Z 14:512–517

Flagey C (1896) Catalogue des lichens de l'Algérie. In: Battandier JA, Trabut L (eds), Flore de l'Algérie 2, pp 1–140

Fliegerová K, Hodrová B, Voigt K (2004) Classical and molecular approaches as a powerful tool for the characterization of rumen polycentric fungi. Folia Microbiol 49:157–164

Fliegerová K, Mrázek J, Hoffman K, Zábranská J, Voigt K (2010) Diversity of anaerobic fungi within cow manure determined by ITS1 analysis. Folia Microbiol 55:319–325

Foltz MJ, Perez KE, Volk TJ (2013) Molecular phylogeny and morphology reveal three new species of Cantharellus within 20 m of one another in western Wisconsin, USA. Mycologia 105(2):447–461

Fotouhifar KB, Hedjaroude GA, Leuchtmann A (2010) ITS rDNAphylogeny of Iranian strains of Cytospora and associated teleomorphs. Mycologia 102:1369–1382

Fournier J, Stadler M, Hyde KD, Duong ML (2010) The new genus Rostrohypoxylon and two new Annulohypoxylon species from Northern Thailand. Fungal Divers 40(1):23–36

Frank JL (2014) Index Fungorum no. 179, Nomenclatural novelties, Xerocomellus dryophylus and X. rainisii, ISSN 2049-2375

Fries EM (1822) Systema Mycologicum II(1):14

Gaillard-Martinie B, Breton A, Dusser M, Julliand V (1995) Piromyces citronii sp. nov., a strictly anaerobic fungus from the equine cecum- a morpological, metabolic, and ultrastructural study. FEMS Microbiol Lett 130:321–326

Galloway DJ (2015) Contributions to a history of New Zealand lichenology 5. James Murray (1923–1961). Phytotaxa 198:1–67

Gams W (1977) A key to the species of Mortierella. Persoonia 9:381–391

Garnica S, Weiss M, Walther G, Oberwinkler F (2007) Reconstructing the evolution of agarics from nuclear gene sequences and basidiospore ultrastructure. Mycol Prog 111:1019–1029

Gates GM, Noordeloos ME (2007) Preliminary studies in the genus Entoloma in Tasmania–I. Persoonia 19:157–226

Ghobad-Nejhad M, Dai YC (2010) Diplomitoporus rimosus is found in Asia and belongs to the Hymenochaetales. Mycologia 102(6):1510–1517

Ghobad-Nejhad M, Duhem B (2014) Novelties in the Corticiales: Vuilleminia nilsii sp. nov. andDendrominia gen. nov. (Basidiomycota). Mycol Prog 13:1–11

Ghobad-Nejhad M, Nilsson RH, Hallenberg N (2010) Phylogeny and taxonomy of the genus Vuilleminia (Basidiomycota) based on molecular and morphological evidence, with new insights into Corticiales. Taxon 59:1519–1534

Gold JJ, Heath IB, Bauchop T (1988) Ultrastructural description of a new chytrid genus of caecum anaerobe, Caecomyces equi gen. nov. Biosytems 125:311–415

Gomes-Silva AC, Baltazar JM, Gibertoni TB (2012) Coltricia and Hymenochaete (Hymenochaetaceae) from the Amazonia and the Atlantic Forest, Brazil: One new combination and new records. J Torrey Bot Soc 139:428–436

Gramaje D, Agustí-Brisach C, Pérez-Sierra A, Moralejo E, Olmo D, Mostert L, Damm U, Armengol J (2012) Fungal trunk pathogens associated with wood decay of almond trees on Mallorca (Spain). Persoonia 28:1–13

Griffith GW, Baker S, Fliegerova K, Liggenstoffer A, van der Giezen M, Voigt K, Beakes G (2010) Anaerobic fungi: Neocallimastigomycota. IMA Fungus 1:181–185

Gruninger RJ, Puniya AK, Callaghan TM, Edwards JE, Youssef N, Dagar SS, Fliegerova K, Griffith GW, Forster R, Tsang A (2014) Anaerobic fungi (phylum Neocallimastigomycota): advances in understanding their taxonomy, life cycle, ecology, role and biotechnological potential. FEMS Microbiol Ecol. doi:10.1111/1574-6941.12383

Guatimosim E, Firmino AL, Bezerra JZ, Pereira OL, Barreto RW, Crous PW (2015) Towards a phylogenetic reappraisal of Parmulariaceae and Asterinaceae (Dothideomycetes). Molecular Phylogeny and Evolution of Fungi. Persoonia 35:230–241

Guindon S, Dufayard JF, Lefort V, Anisimova M, Hordijk W, Gascuel O (2010) New algorithms and methods to estimate maximum-likelihood phylogenies: assessing the performance of PhyML 3.0. Syst Biol 59:307–321

Gvritishvili MN (1982) The fungal genus Cytospora in the USSR. Izdatelstve Sabchota Sakarstvelo, Tbilisi

Hall T (2004) BioEdit. Ibis Therapeutics, Carlsbad, CA, 92008, USA. (http://www.mbio.ncsu.edu/BioEdit/bioedit.html) (18 Mar 2005)

Harhangi HR, Steenbakker PJM, Akhmanova AS, Jetten MSM, van der Drift C, Op den Camp HJM (2002) A highly expressed family 1 β-glucosidase with transglycosylation capacity from the anaerobic fungus Piromyces sp. E2. Biochim Biophys Acta Gene Struct Expr 1574:293–303

Harhangi HR, Akhmanova AS, Emmens R, van der Drift C, de Laat WTAM, van Dijken JP, Jetten MSM, Pronk JT, Op den Camp HJM (2003a) Xylose metabolism in the anaerobic fungus Piromyces sp. strain E2 follows the bacterial pathway. Arch Microbiol 180:134–141

Harhangi HR, Akhmanova AS, Steenbakkers PJM, Jetten MSM, van der Drift C, Op den Camp HJM (2003b) Genomic DNA analysis of genes encoding (hemi-) cellulolytic enzymes of anaerobic fungus Piromyces sp. E2. Gene 314:73–80

Harhangi HR, Freelove ACJ, Ubhayasekera W, van Dinther M, Steenbakkers PJM, Akhmanova AS, van der Drift C, Jetten MSM, Mowbray SL, Gilbert HJ, Op den Camp HJM (2003c) Ce6A, a major exoglucanase from the cellulosome of the anaerobic fungi Piromyces sp.E2 and Piromyces equi. Biochim Biophys Acta Gene Struct Expr 1628:30–39

Härkönen M, Niemelä T, Mwasumbi L (2003) Tanzanian mushrooms. Edible, harmful and other fungi. Norrlinia 10:1–200

Hattori T, Ryvarden L (1994) Type studies in the Polyporaceae. 25. Species described from Japan by R. Imazeki & A. Yasuda. Mycotaxon 50:27–46

Hausner G, Inglis GD, Yanke LJ, Kawchuk LM, McAllister TA (2000) Analysis of restriction fragment length polymorphisms in the ribosomal DNA of a selection of anaerobic chytrids. Can J Bot 78:917–927

Hawksworth DL (1985) A redisposition of the species referred to the ascomycete genus Microthelia. Bull Br Mus Bot Ser 14:43–181

He SH, Dai YC (2012) Taxonomy and phylogeny of Hymenochaete and allied genera of Hymenochaetaceae (Basidiomycota) in China. Fungal Divers 56:77–93

Heath IB, Bauchop T, Skipp RA (1983) Assignment of the rumen anaerobe Neocallimastix frontalis to the Spizellomycetales (Chytridiomycetes) on the basis of its polyflagellate zoospore ultrastructure. Can J Bot Rev Can Bot 61:295–307

Heim R (1931) Le Genre Inocybe. Encyclopédie Mycologique. Tome 1, Paris 1:1–429

Heinemann P (1956) Champignons récoltés au Congo belge par Mme M. Goossens-Fontana, II. Agaricus Fr. s.s. Bull Jard Bot Brux 26:1–127

Helms G, Friedl T, Rambold G (2003) Phylogenetic relationships of the Physciaceae inferred from rDNA sequence data and selected phenotypic characters. Mycologia 95:1078–1099

Henkel TW, Aime MC, Largent DL, Baroni TJ (2014) The Entolomataceae of the Pakaraima Mountains of Guyana 6: ten new species and a new combination in Nolanea. Mycotaxon 129(1):119–148

Hesler LR (1967) Entoloma in southeastern North America. Beih Nova Hedwig 23:1–245

Hesseltine CW, Ellis JJ (1964) The genus Absidia: Gongronella and cylindrical-spored species of Absidia. Mycologia 56:568–601

Hesseltine CW, Mahoney MK, Peterson SW (1990) A new species of Absidia from an alkali bee brood chamber. Mycologia 82(4):523–526

Hjortstam K, Ryvarden L (2005) Notes on the genus Epithele (Basidiomycotina, Aphyllophorales) from South America. Synopsis Fungorum 20:23–32

Hibbett DS, Binder M, Bischoff JF, BlackwellM CPF, Eriksson OE, Huhndorf S, James T, Kirk PM, Lücking R, Lumbs HT, Lutzoni F, Matheny PB, McLaughlin DJ, Powell MJ, Redhead S, Schoch CL, Spatafora JW, Stalpers JA, Vilgalys R, Aime MC, Aptroot A, Bauer R, Begerow D, Benny GL, Castlebury LA, Crous PW, Dai YC, Gams W, Geiser DM, Griffith GW, Gueidan C, Hawksworth DL, Hestmark G, Hosaka K, Humber RA, Hyde KD, Ironside JE, Kõljalg U, Kurtzman CP, Larsson KH, Lichtwardt R, Longcore J, Miadlikowska J, Miller A, Moncalvo JM, Mozley-Standridge S, Oberwinkler F, Parmasto E, Reeb V, Rogers JD, Roux C, Ryvarden L, Sampaio JP, Schüßler A, Sugiyama J, Thorn RG, Tibell L, Untereiner WA, Walker C, Wang Z, Weir A, Weiss M, White MM, Winka K, Yao YJ, Zhang N (2007) A higher-level phylogenetic classification of the fungi. Mycol Res 111:509–547

Hirayama K, Tanaka K (2011) Taxonomic revision of Lophiostoma and Lophiotrema based on reevaluation of morphological characters and molecular analyses. Mycoscience 52:401–412

Hirayama K, Tanaka K, Raja HA, Miller AN, Shearer CA (2010) A molecular phylogenetic assessment of Massarina ingoldiana sensu lato. Mycologia 102:729–746

Ho YW, Barr DJS (1995) Classification of anaerobic gut fungi from herbivores with emphasis on rumen fungi from Malaysia. Mycologia 87:655–677

Ho YW, Barr DJS, Abdullah N, Jalaludin S, Kudo H (1993a) Neocallimastix variabilis, a new species of anaerobic fungus from the rumen of cattle. Mycotaxon 46:241–258

Ho YW, Barr DJS, Abdullah N, Jalaludin S, Kudo H (1993b) Piromyces spiralis, a new species of anaerobic fungus from the rumen of goat. Mycotaxon 48:59–68

Ho YW, Barr DJS, Abdullah N, Jalaludin S, Kudo H (1993c) A new species of Piromyces from the rumen of deer in Malaysia. Mycotaxon 47:285–293

Hoffmann K, Discher S, Voigt K (2007) Revision of the genus Absidia (Mucorales, Zygomycetes) based on physiological, phylogenetic, and morphological characters; thermotolerant Absidia spp. form a coherent group, Mycocladiaceae fam. nov. Mycol Res 111:1169–1183

Hoffmann K, Voigt K, Kirk PM (2011) Mortierellomycotina subphyl. Nov. Based on multi-gene genealogies. Mycotaxon 155:353–363

Hofmann TA (2010) Plant parasitic Asterinaceae and Microthyriaceae from the Neotropics (Panama). PhD thesis, The Faculty of Biological Sciences at the J.W. Goethe-University Frankfurt am in, Germany, p 408

Hofmann TA, Piepenbring M (2006) New records and host plants of fly-speck fungi from Panama. Fungal Divers 22:55–70

Holm L (1957) Etudes taxonomiques sur les pléosporacées. Symb Bot Upsal 14:1–188

Holm L (1961) Taxonomical notes on Ascomycetes. IV. Notes of Nodulosphaeria Rbh. Sven Bot Tidskr 55:63–80

Holubová-Jechová V (1973) Lignicolous hyphomycetes from Czechoslovakia. 4. Menispora. Folia Geobot Phytotax 8:317–336

Hongo T (1971) Notulae mycologicae (10). Mem Fac Liberal Arts Shiga Univ, Pt 2. Nat Sci 21:62–68

Hongsanan S, Chomnunti P, Crous PW, Chukeatirote E, Hyde KD (2014a) Introducing Chaetothyriothecium, a new genus of Microthyriales. Phytotaxa 161(2):157–164

Hongsanan S, Li YM, Liu JK, Hofmann T, Piepenbring M, Bhat JD, Boonmee S, Doilom M, Singtripop C, Tian Q, Mapook A, Zeng XY, Bahkali AH, Xu JC, Mortimer PE, Wu HX, Yang JB, Hyde KD (2014b) Revision of genera in Asterinales. Fungal Divers 68(1):1–68

Horak E (1973) Fungi Agaricini Novazelandiae. Entoloma (Fr.) and related genera. Beih Nova Hedwig 43:1–86

Horak E (1976) On cuboid-spored species of Entoloma (Agaricales). Sydowia 28:171–236

Horak E (1978) Entoloma in South America. I. Sydowia 30:40–111

Horak E (1980) Entoloma (Agaricales) in Indomalaya and Australasia. Beih Nova Hedwig 65:1–352

Horak E (1982) Entoloma in South America. II. Sydowia 35:75–99

Horak E (2008) The fungi of New Zealand. Vol. 5: Agaricales of New Zealand 1. Pluteaceae–Entolomataceae. Fungal Diversity Research Series, vol. 19. Fungal Diversity Press, Hong Kong, p 305

Hosagoudar VB (2012) Asterinales of India. Mycosphere 2(5):617–852

Hosagoudar VB, Goos RD (1991) Meliolaceae of South India. X. Mycotaxon 42:125–147

Hsieh HM, Ju YM, Rogers JD (2005) Molecular phylogeny of Hypoxylon and closely related genera. Mycologia 97(4):844–886

Huelsenbeck J, Ronquist PF (2001) MRBAYES: Bayesian inference of phylogeny. Bioinformatics 17:754–755

Huhndorf SM, Crane JL, Shearer CA (1990) Studies in Leptosphaeria. Transfer of L. massarioides to Massariosphaeria. Mycotaxon 37:203–210

Humber RA (2012) Entomophthoromycota: a new phylum and reclassification for entomophthoroid fungi. Mycotaxon 120:477–492

Hwang J, Zhao Q, Yang ZL, Wang Z, Townsend JP (2015) Solving the ecological puzzle of mycorrhizal associations using data from annotated collections and environmental samples—an example of saddle fungi. Environ Microbiol Rep. doi:10.1111/1758-2229.12303

Hyde KD, Frohlich J (1998) Fungi from palms XXXVII. the genus Astrosphaeriella, including ten new species. Sydowia 50(1):81–132

Hyde KD, Eriksson OE, Yue JZ (1996) Roussoella, an ascomycete genus of uncertain relationships with a Cytoplea anamorph. Mycol Res 100(12):1522–1528

Hyde KD, Goh TK, Steinke TD (1998) Fungi on submerged wood in the Palmiet River, Durban, South Africa. S Afr J Bot 64(3):151–162

Hyde KD, Ho WH, Tsui CKM (1999) The genera Aniptodera, Halosarpheia, Nais and Phaeonectriella from freshwater habitats. Mycoscience 40:165–183

Hyde KD, Abd-Elsalam K, Cai L (2010) Morphology: still essential in a molecular world. Mycotaxon 114:439–451

Hyde KD, Jones EBG, Liu JK, Ariyawansa H, Boehm E, Boonmee S, Braun U, Chomnunti P, Crous PW, Dai DQ, Diederich P, Dissanayake A, Doilom M, Doveri F, Hongsanan S, Jayawardena R, Lawrey JD, Li YM, Liu YX, Lücking R, Monkai J, Muggia L, Nelsen MP, Pang KL, Phookamsak R, Senanayake I, Shearer CA, Suetrong S, Tanaka K, Thambugala KM, Wijayawardene NN, Wikee S, Wu HX, Zhang Y, Aguirre-Hudson B, Alias SA, Aptroot A, Bahkali AH, Bezerra JL, Bhat DJ, Camporesi E, Chukeatirote E, Gueidan C, Hawksworth DL, Hirayama K, Hoog SD, Kang JC, Knudsen K, Li WJ, Li XH, Liu ZY, Mapook A, McKenzie EHC, Miller AN, Mortimer PE, Phillips AJL, Raja HA, Scheuer C, Schumm F, Taylor JE, Tian Q, Tibpromma S, Wanasinghe DN, Wang Y, Xu JC, Yan JY, Yacharoen S, Zhang M (2013) Families of Dothideomycetes. Fungal Divers 63:1–313

Hyde KD, Nilsson RH, Alias SA, Ariyawansa HA, Blair JE, Cai L, de Cock AWAM, Dissanayake AJ, Glockling SL, Goonasekara ID, Gorczak M, Hahn M, Jayawardena RS, van Kan JAL, Laurence MH, Lévesque CA, Li XH, Liu JK, Maharachchikumbura SSN, Manamgoda DS, Martin FN, McKenzie EHC, McTaggart AR, Mortimer PE, Nair PVR, Pawłowska J, Rintoul TL, Shivas RG, Spies CFJ, Summerell BA, Taylor PWJ, Terhem RB, Udayanga D, Vaghefi N, Walther G, Wilk M, Wrzosek M, Xu JC, Yan JY, Zhou N (2014) One stop shop:backbones trees for important phytopathogenic genera: I. Fungal Divers 67:21–125

Index Fungorum (2015) http://www.indexfungorum.org/Names/Names.asp. Accessed on June 2015

Ingold CT (1942) Aquatic Hyphomycetes of decaying alder leaves. Trans Br Mycol Soc 25:339–417

Jacobsson S, Larsson E (2012) Inocybe (Fr.) Fr. In: Knudsen H, Vesterholt J (eds) Funga Nordica. Agaricoid, boletoid, cyphelloid and gasteroid genera. Nordsvamp, Copenhagen, pp 981–1021

James TY, Kauff F, Schoch CL, Matheny PB, Hofstetter V, Cox CJ, Celio G, Gueidan C, Fraker E, Miadlikowska J, Lumbsch HT, Rauhut A, Reeb V, Arnold AE, Amtoft A, Stajich JE, Hosaka K, Sung GH, Johnson D, O'Rourke B, Crockett M, Binder M, Curtis JM, Slot JC, Wang Z, Wilson AW, Schüler A, Longcore JE, O'Donnell K, Mozley-Standridge S, Porter D, Letcher PM, Powell MJ, Taylor JW, White MM, Griffith GW, Davies DR, Humber RA, Morton JB, Sugiyama J, Rossman AY, Rogers JD, Pfister DH, Hewitt D, Hansen K, Hambleton S, Shoemaker RA, Kohlmeyer J, Volkmann-Kohlmeyer B, Spotts RA, Serdani M, Crous PW, Hughes KW, Matsuura K, Langer E, Langer G, Untereiner WA, Lücking R, Büdel B, Geiser DM, Aptroot A, Diederich P, Schmitt I, Schultz M, Yahr R, Hibbett DS, Lutzoni F, McLaughlin DJ, Spatafora JW, Vilgalys R (2006) Reconstructing the early evolution of the fungi using a six-gene phylogeny. Nature 443:818–822. doi:10.1038/nature05110

Jayasiri SC, Hyde KD, Abd-Elsalam KA, Abdel-Wahab MA, Ariyawansa HA, Bhat J, Buyck B, Dai YC, Ertz D, Hidayat I, Jeewon R, Jones EBG, Karunarathna SC, Kirk P, Lei C, Liu JK, Maharachchikumbura SSN, McKenzie E, Ghobad-Nejhad M, Nilsson H, Pang KL, Phookamsak R, Rollins AW, Romero AI, Stephenson S, Suetrong S, Tsui CKM, Vizzini A, Wen TC, De Silva NI, Promputtha I, Kang JC (2015) The faces of fungi database: fungal names linked with morphology, molecular and human attributes. Fungal Divers (In press)

Jeffers WF (1940) Studies on Caryospora putaminum. Mycologia 32(4):550–566

Jones EBG, Vrijmoed LLP, Read SJ, Moss ST (1994) Tirispora, a new ascomycetous genus in the Halosphaeriales. Can J Bot 72:1373–1378

Jones EBG, Sakayaroj J, Suetrong S, Somrithipol S, Pang KL (2009) Classification of marine Ascomycota, anamorphic taxa and Basidiomycota. Fungal Divers 35:1–187

Jones EBG, Suetrong S, Cheng WH, Rungjindamai N, Sakayaroj J, Boonyuen N, Somrithipol S, Abdel-Wahab MA, Pang KL (2014) An additional fungal lineage in the Hypocreomycetidae (Falcocladium species) and the taxonomic re-evaluation of Chaetosphaeria chaetosa and Swampomyces species, based on morphology, ecology and phylogeny. Cryptogam Mycol 35:119–138

Jones EBG, Suetrong S, Sakayaroj J, Bahkali AH, Abdel-Wahab MA, Boekhout T, Pang KL (2015) Classification of marine Ascomycota, Basidiomycota, Blastocladiomycota and Chytridiomycota. Fungal Divers 73:1–72

Jong SC, Rogers JD (1972) Illustrations and descriptions of conidial states of some Hypoxylon species. Wash State Agric Exp Sta Bull 71:51

Ju YM, Rogers JD (1996) A revision of the genus Hypoxylon, vol 20, Mycol Mem. APS Press, St. Paul, p 365

Ju YM, Rogers JD (2001) New and interesting Biscogniauxia taxa, with a key to the world species. Mycol Res 105(09):1123–1133

Ju YM, Rogers JD (2002) The genus Nemania (Xylariaceae). Nova Hedwigia 74(1–2):75–120

Ju YM, Rogers JD, Martin FS, Granmo A (1998) The genus Biscogniauxia. Mycotaxon 66:1–98

Jülich W (1974) The genera of the Hyphodermoideae (Corticiaceae). Persoonia 8:59–97

Justo A, Morgenstern I, Hallen-Adams HE, Hibbett DS (2010) Convergent evolution of sequestrate forms in Amanita under Mediterranean climate conditions. Mycologia 102(3):675–688

Kaiser WJ, Viruega JR, Peever TL, Trapero A (2008) First report of ascochyta blight outbreak of pea caused by Ascochytapisi in Spain. Plant Dis 92:1365

Kernaghan G (2005) Mycorrhizal diversity: Cause and effect? Pedobiologia 49(6):511–520

Kerrigan RW (1986) Agaricales of California, vol 6, Agaricaceae. Mad River Press, Eureka, pp 1–62

Kerrigan RW, Callac P, Guinberteau J, Challen MP, Parra LA (2005) Agaricus section Xanthodermatei: a phylogenetic reconstruction with commentary on taxa. Mycologia 97:1292–1315

Khashnobish A, Shearer CA (1996) Phylogenetic relationships in some Leptosphaeria and Phaeosphaeriaspecies. Mycol Res 100:1355–1363

Kirk PM (2012) Nomenclatural novelties. Index Fungorum 1:1

Kirk PM, Cannon PF, David JC, Stalpers JA (2001) Dictionary of the fungi, 9th edn. CABI, Wallingford

Kirk PM, Cannon PF, Minter DW, Stalpers JA (2008a) Dictionary of the fungi. CABI Publishing, UK

Kirk PM, Cannon PF, David JC, Minter DW, Stalpers JA (2008b) Ainsworth and bisby's dictionary of the fungi, 10th edn. CAB International Press, Wallingford

Klofac W (2011) Rotfußröhrlinge (Gattung Xerocomellus) in aktueller Sicht. Öst Z Pilzk 20:35–43

Kluting KL, Baroni TJ, Bergemann SE (2014) Toward a stable classification of genera within the Entolomataceae: a phylogenetic re-evaluation of the Rhodocybe-Clitopilus clade. Mycologia 106(6):1127–1142

Knudsen K, Kocourková J, Nordin A (2014) Conspicuous similarity hides diversity in the Acarospora badiofusca group (Acarosporaceae). Bryologist 117:319–328

Kohlmeyer J, Kohlmeyer E (1979) Marine mycology. The higher fungi. Academic, New York

Kohlmeyer J, Volkmann-Kohlmeyer B (1990) Revision of marine species of Didymosphaeria (Ascomycotina). Mycol Res 94:685–690

Kohlmeyer J, Volkmann-Kohlmeyer B (1993) Atrotorquata and Loratospora: new ascomycete genera on Juncus roemerianus. Syst Ascomycet 12:7–22

Kohlmeyer J, Volkmann-Kohlmeyer B (2000) Fungi on Juncus roemerianus 14. Three New Coelomycetes, including Floricola, anam.-gen. nov. Bot Mar 43(4):385–392

Kornerup A, Wanscher JH (1978) Methuen handbook of colour, 3rd edn. Methuen, London

Kühner R (1988) Diagnoses de quelques nouveaux Inocybes récoltés en zone alpine de la Vanoise (Alpes francaises). Doc Mycol 19(74):1–27

Kurniawati E, Zhang H, Chukeatirote E, Sulistyowati L, Moslem MA, Hyde KD (2010) Diversity of freshwater ascomycetes in freshwater bodies at Amphoe Mae Chan, Chiang Rai. Cryptogam Mycol 31(3):323–331

Ladurner H, Pöder R (2000) A new hyphal type found in Xerocomus pruinatus. Öst Z Pilzk 9:11–15

Ladurner H, Simonini G (2003) Xerocomus. Fungi Europaei, vol 8. Ediz. Candusso, Alassio, p 528

Landerose F, Korf RP (2012) Nomenclatural notes 13. An incorrect neotype designation and provision for a lectotype and an epitype for Helvella fusca. Mycotaxon 119:431–438

Largent DL (1994) Entolomatoid fungi of the Pacific Northwest and Alaska. Mad River Press, USA, p 516

Larsen MJ, Nakasone KK (1984) Additional New Taxa of Laeticorticium (Aphyllophorales, Corticiaceae). Mycologia 76:528–532

Larsson E, Ryberg M, Moreau P-A, Mathiesen AD, Jacobsson S (2009) Taxonomy and evolutionary relationships within species of section Rimosae (Inocybe) based on ITS, LSU, and mtSSU sequence data. Persoonia 23:86–98

Lawrey JD, Lücking R, Sipman HJM, Chaves JL, Redhead SA, Bungartz F, Sikaroodi M, Gillevet PM (2009) High concentration of basidiolichens in a single family of agaricoid mushrooms (Basidiomycota: Agaricales: Hygrophoraceae). Mycol Res 113:1154–1171

Leuchtmann A (1984) Über Phaeosphaeria Miyake und andere bitunicate Ascomyceten mit mehrfach querseptierten Ascosporen. Sydowia 37:75–194

Leveillé PJ (1845) De la péritonite puerpérale (Doctoral dissertation)

Li J, Heath IB, Bauchop T (1990) Piromyces mae and Piromyces dumbonica, two new species of uniflagellate anaerobic chytridiomycete fungi from the hindgut of the horse and elephant. Can J Bot 68:1021–1033

Li GJ, Li SF, Wen HA (2011) Russulazhejiangensis sp. nov.from East China. Cryptogam Mycol 32(2):127–133

Li GJ, Li SF, Liu XZ, Wen HA (2012) Russulajilinensis sp. nov. (Russulaceae) from northeast China. Mycotaxon 120:9–58

Li GJ, Zhao D, Li SF, Yang HJ, Liu XZ (2013a) Russula changbaiensis sp. nov. from northeast China. Mycotaxon 124(1):269–278

Li GJ, Zhao Q, Zhao D, Yue SF, Li SF, Wen HA, Liu XZ (2013b) Russula atroaerugineaand R. sichuanensisspp. nov. from southwest China. Mycotaxon 124(1):173–188

Li GJ, Zhao D, Li SF, Wen HA (2015a) Russula chiui and R. pseudopectinatoides, two new species from southwestern China supported by morphological and molecular evidence. Mycol Prog 14:33

Li YK, Zhang X, Yuan Y, Cao Z, Liang JF (2015b) Morphological and molecular evidence for a new species of Russula (Russulaceae) from southern China. Phytotaxa 202(2):94–102

Liebetanz E (1910) Die parasitischen Protozoen des Wiederkauermagens. Arch Prot 19:19–90

Liew ECY, Aptroot A, Hyde KD (2000) Phylogenetic significance of the pseudoparaphyses in Loculoascomycete taxonomy. Mol Phylogenet Evol 16:392–402

Liggenstoffer AS, Youseff NH, Couger MB, Elshaded MS (2010) Phylogenetic diversity and community structure of anaerobic gut fungi (phylum Neocallimastigomycota) in ruminant and non-ruminant herbivores. ISME J 4:1225–1235

Liu JK, Phookamsak R, Jones EBG, Zhang Y, KoKo TW, Hu HL, Boonmee S, Doilom M, Chukeatirote E, Bahkali AH, Wang Y, Hyde KD (2011) Astrosphaeriella is polyphyletic with species in Fissuroma gen. nov., and Neoastrosphaeriella gen. nov. Fungal Divers 51(1):135–154

Liu F, Hu D-H, Cai L (2012a) Conlarium duplumascospora gen. et. sp. nov. and Jobellisia guangdongensis sp. nov. from freshwater habitats in China. Mycologia 104:1178–1186

Liu JK, Phookamsak R, Doilom M, Wikee S, Li YM, Ariyawansha H, Boonmee S, Chomnunti P, Dai DQ, Bhat JD, Romero AI, Zhuang WY, Monkai J, Jones EBG, Chukeatirote E, KoKo TW, Zhao YC, Wang Y, Hyde KD (2012b) Towards a natural classification of Botryosphaeriales. Fungal Divers 57:149–210

Liu JK, Phookamsak R, Dai DQ, Tanaka K, Jones EBG, Xu JC, Chukeatirote E, Hyde KD (2014) Roussoellaceae, a new pleosporalean family to accommodate the genera Neoroussoellagen. nov., Roussoella and Roussoellopsis. Phytotaxa 181(1):1–33

Liu JK, Hyde KD, Jones EBG, Ariyawansa HA, Bhat DJ, Boonmee S, Maharachchikumbura SSN, McKenzie EHC, Phookamsak R, Phukhamsakda C, Shenoy BD, Abdel-Wahab MA, Buyck B, Chen J, Chethana KWT, Singtripop C, Dai DQ, Dai YC, Daranagama DA, Dissanayake AJ, Doilom M, D'souza MJ, Fan XL, Goonasekara ID, Hirayama K, Hongsanan S, Jayasiri SC, Jayawardena RS, Karunarathna SC, Li WJ, Mapook A, Norphanphoun C, Pang KL, Perera RH, Peršoh D, Pinruan U, Senanayake IC, Somrithipol S, Suetrong S, Tanaka K, Thambugala KM, Tian Q, Tibpromma S, Udayanga D, Wijayawardene NN, Wanasinghe DN, Wisitrassameewong K, Zeng XY, Abdel-Aziz FA, Adamčík S, Bahkali AH, Boonyuen N, Bulgakov T, Callac P, Chomnunti P, Greiner K, Hashimoto A, Hofstetter V, Kang JC, Lewis D, Li XH, Liu XZ, Liu ZY, Matsumura M, Mortimer PE, Rambold G, Randrianjohany E, Sato G, Sri-Indrasutdhi V, Tian CM, Verbeken A, von Brackel W, Wang Y, Wen TC, Xu JC, Yan JY, Zhao RL, Camporesi E (2015) Fungal diversity notes 1–110: taxonomic and phylogenetic contributions to fungal species. Fungal Divers 72:1–197

Locquin M (1984) Mycologie Générale et Structurale. Masson, Paris

Loh LS, Nawawi A, Kuthubutheen AJ (2001) Mucoraceous fungi from Malaysia. Institute of Biological Sciences, University of Malaya, pp 1–122

Lücking R, Dal-Forno M, Lawrey JD, Bungartz F, Holgado Rojas ME, Hernández JEM, Marcelli MP, Moncada B, Morales EA, Nelsen MP, Paz E, Salcedo L, Spielmann AA, Wilk K, Will-Wolf S, Yánez A (2013) Ten new species of lichenized Basidiomycota in the genera Dictyonema and Cora (Agaricales: Hygrophoraceae), with a key to all accepted genera and species in the Dictyonema clade. Phytotaxa 139:1–38

Lücking R, Dal-Forno M, Sikaroodi M, Gillevet PM, Bungartz F, Moncada B, Yánez A, Chaves JL, Coca LF, Lawrey JD (2014) A single macrolichen constitutes hundreds of unrecognized species. PNAS 111:11091–11096

Lumbsch HT, Huhndorf SM (2010) Myconet Volume 14. Part One. Outline of Ascomycota--2009. Fieldiana Life Earth Sci 1:1–60

Lumbsch HT, Lücking R (2015) Lecanoromycetes. In: Jaklitsch, Baral, Lücking, Lumbsch (eds) Engler's syllabus of plant families, part 1/2: ascomycota, 13th edn. Borntraeger, Stuttgart

Lumbsch HT, Ahti T, Altermann S, Amo De Paz G, Aptroot A, Arup U, Bárcenas Peña A, Bawingan PA, Benatti MN, Betancourt L, Björk CR, Boonpragob K, Brand M, Bungartz F, Cáceres MES, Candan M, Chaves JL, Clerc P, Common R, Coppins BJ, Crespo A, Dal Forno M, Divakar PK, Duya MV, Elix JA, Elvebakk A, Fankhauser JD, Farkas E, Ferraro LI, Fischer E, Galloway DJ, Gaya E, Giralt M, Goward T, Grube M, Hafellner J, Hernández JEM, Herrera Campos MA, Kalb K, Kärnefelt I, Kantvilas G, Killmann D, Kirika P, Knudsen K, Komposch H, Kondratyuk S, Lawrey JD, Mangold A, Marcelli MP, McCune B, Messuti MI, Michlig A, Miranda González R, Moncada B, Naikatini A, Nelsen MP, Øvstedal DO, Palice Z, Papong K, Parnmen S, Pérez-Ortega S, Printzen C, Rico VJ, Rivas Plata E, Robayo J, Rosabal D, Ruprecht U, Salazar Allen N, Sancho L, Santos De Jesus L, Santos Vieira T, Schultz M, Seaward MRD, Sérusiaux E, Schmitt I, Sipman HJM, Sohrabi M, Søchting U, Zeuthen Søgaard M, Sparrius LB, Spielmann A, Spribille T, Sutjaritturakan J, Thammathaworn A, Thell A, Thor G, Thüs H, Timdal E, Truong C, Türk R, Umaña Tenorio L, Upreti DK, Van Den Boom P, Vivas Rebuelta M, Wedin M, Will-Wolf S, Wirth V, Wirtz N, Yahr R, Yeshitela K, Ziemmeck F, Wheeler T, Lücking R (2011) One hundred new species of lichenized fungi: a signature of undiscovered global diversity. Phytotaxa 18:1–127

Luo J, Yin J, Cai L, Zhang KQ, Hyde KD (2004) Freshwater fungi in Lake Dianchi, a heavily polluted lake in Yunnan, China. Fungal Divers 16(1):93–112

Luttrell ES (1973) Loculoascomycetes. In: Ainsworth GC, Sparrow FK, Sussman AS (eds) The fungi, An advanced treatise. Academic, New York, pp 135–219

Magnusson AH (1924) A monograph of the Scandinavian species of the genus Acarospora. Göteborgs Kungl Vetensk Samhälles Handl ser 4(28):1–150

Magnusson AH (1929) A monograph of the genus Acarospora. Kungl Svenska Vetenskapsakad Handl ser 3(7):1–400

Maharachchikumbura SSN, Guo LD, Cai L et al (2012) A multi-locus backbonetree for Pestalotiopsis, with a polyphasic characterization of 14 new species. Fungal Divers 56:95–129

Maharachchikumbura SSN, Hyde KD, Groenewald JZ, Xu JJ, Crous PW (2014) Pestalotiopsis revisited. Stud Mycol 79:121–186

Maharachchikumbura SSN, Hyde KD, Jones EBG, McKenzie EHC, Huang S-K, Abdel-Wahab MA, Daranagama DA, Dayarathne M, D'souza MJ, Goonasekara ID, Hongsanan S, Jayawardena RS, Kirk PM, Konta S, Liu J-K, Liu Z-Y, Norphanphoun C, Shenoy BD, Xiao Y, Bahkali AH, Kang J, Somrothipol S, Suetrong S, Wen T, Xu J (2015) Towards a natural classification and backbone tree for Sodariomycetes. Fungal Divers 72:199–301

Makhija U, Adawadkar B (2007) Trans-septate species of Acanthothecis and Fissurina from India. Lichenologist 39:165–185

Manimohan P, Noordeloos ME, Dhanya AM (2006) Studies on the genus Entoloma (Basidiomycetes, Agaricales) in Kerala State, India. Persoonia 19:45–94

Matheny PB (2009) A phylogenetic classification of the Inocybaceae. McIlvainea 18(1):11–21

Matheny PB, Bougher NL (2006) The new genus Auritella from Africa and Australia (Inocybaceae, Agaricales): molecular sys- tematics, taxonomy and historical biogeography. Mycol Progr 5:2–17

Matheny PB, Curtis JM, Hofstetter V, Aime MC, Moncalvo JM, Ge Z-W, Yang Z-L, Slot JC, Ammirati JF, Baroni TJ, Bougher NL, Hughes KW, Lodge DJ, Kerrigan RW, Seidl MT, Aanen DK, DeNitis M, Daniele GM, Desjardin DE, Kropp BR, Norvell LR, Hibbett DS (2006) Majorclades of Agaricales: a multi-locus phylogenetic over view. Mycologia 98(6):984–997

Matheny PB, Aime MC, Bougher NL, Buyck B, Desjardin DE, Horak E, Kropp BR, Lodge DJ, Soytong K, Trappe JM, Hibbett DS (2009) Out of the Palaeotropics? Historical biogeography and diversification of the cosmopolitan ectomycorrhizal mushroom family Inocybaceae. J Biogeogr 36:577–592

Mehrabi M, Mohammadi Goltapeh E, Fotouhifar KB (2011) Studies on Cytospora canker disease of apple trees in Semirom region of Iran. J Agric Technol 7(4):967–982

Miadlikowska J, Kauff F, Högnabba F, Oliver JC, Molnár K, Fraker E, Gaya E, Hafellner H, Hofstetter V, Gueidan C et al (2014) A multigene phylogenetic synthesis for the class Lecanoromycetes (Ascomycota): 1307 fungi representing 1139 infrageneric taxa, 312 genera and 66 families. Mol Phylogenet Evol 79:132–168

Miettinen O (2011) Taxonomy and phylogeny of white-rot polypores: case studies in Hymenochaetales and Polyporalres (Basidiomycota). Yliopistopaino, Helsinki, Finland

Miettinen O, Larsson KH (2011) Sidera, a new genus in Hymenochaetales with poroid and hydnoid species. Mycol Prog 10:131–141

Miettinen O, Larsson E, Sjokvist E, Larsson KH (2012) Comprehensive taxon sampling reveals unaccounted diversity and morphological plasticity in a group of dimitic polypores (Polyporales, Basidiomycota). Cladistics 28:251–270

Millanes AM, Westberg M, Wedin M, Diederich P (2012) Tremella diploschistina (Tremellomycetes, Basidiomycota, Fungi) a new lichenicolous species growing on Diploschistes. Lichenologist 44:321–332

Millanes AM, Truong C, Westberg M, Diederich P, Wedin M (2014) Host switching promotes diversity in host-specialized mycoparasitic fungi: uncoupled evolution in the Biatoropsis-Usnea system. Evolution 68:1576–1593. doi:10.1111/evo.12374

Miller SL, Buyck B (2002) Molecular phylogeny of the genus Russula in Europe with a comparison of modern infrageneric classifications. Mycol Res 106(3):259–276

Miller MA, Holder MT, Vos R, Midford PE, Liebowitz T, Chan L, Hoover P, Warnow T (2009) The CIPRES Portals. http://www.phylo.org/sub_sections/portal

Moncada B (2012) El Género Sticta (Schreb.) Ach. en Colombia: Taxonomía, Ecogeografía e Importancia. Doctoral Thesis, Universidad Nacional de Colombia. http://www.bdigital.unal.edu.co/11296/1/190844.2012.pdf

Moncada B, Lücking R, Betancourt-Macuase L (2013) Phylogeny of the Lobariaceae (lichenized Ascomycota: Peltigerales), with a reappraisal of the genus Lobariella. Lichenologist 45:203–263

Moncada B, Lücking R, Suárez A (2014a) Molecular phylogeny of the genus Sticta (lichenized Ascomycota: Lobariaceae) in Colombia. Fung Divers 64:205–231

Moncada B, Reidy B, Lücking R (2014b) A phylogenetic revision of Hawaiian Pseudocyphellaria sensu lato (lichenized Ascomycota: Lobariaceae) reveals eight new species and a high degree of inferred endemism. Bryologist 117:119–160

Moncalvo JM, Vilgalys R, Redhead SA, Johnson JE, James TY, Aime MC, Hofstetter V, Verduin SJW, Larsson E, Baroni TJ, Thorn RG, Jacobsson S, Clémencon H, Miller OK Jr (2002) One hundred and seventeen clades of euagarics. Mol Phylogenet Evol 23(3):357–400

Montagne JFC (1834) Notice sur les plantes cryptogames récemment découvertes en France contenant aussi l'indication précis des localités de quelques espèces les plus rares de la flore française. Annales des Sciences Naturelles Botanique, Sér 2 1:295–307

Morin L, Shivas RG, Piper MC, Tan YP (2010) Austropleospora osteospermi gen. et sp. nov. and its host specificity and distribution on Chrysanthemoides monilifera ssp. rotundata in Australia. Fungal Divers 40(1):65–74

Mostert L, Crous PW, Groenewald JZ, Gams W, Summerbell RC (2003) Togninia (Calosphaeriales) is confirmed as teleomorph of Phaeoacremonium by means of morphology, sexual compatibility, and DNA phylogeny. Mycologia 95(4):646–659

Mostert L, Groenewald JZ, Summerbell RC, Gams W, Crous PW (2006) Taxonomy and pathology of Togninia (Diaporthales) and its Phaeoacremonium anamorphs. Stud Mycol 54:1–115

Mouzouras R, Jones EBG (1985) Monodictys pelagica, the anamorph of Nereiospora cristata (Halopshaeriaceae). Can J Bot 63:2444–2447

Mugambi GK, Huhndorf SM (2009a) Molecular phylogenetics of Pleosporales: Melanommataceae and Lophiostomataceae recircumscribed (Plesporomycetidae, Dothideomycetes, Ascomycota). Stud Mycol 64:103–121

Mugambi GK, Huhndorf SM (2009b) Parallel evolution of hysterothecial ascomata in ascolocularous fungi (Ascomycota, Fungi). Syst Biodivers 7:453–464

Müller E (1950) Die schweizerischen Arten der Gattung Leptosphaeria und ihrer Verwandten. Sydowia 4:185–319

Müller E, von Arx JA (1962) Die Gattungen der didymosporen Pyrenomyceten. Beiträge zur. Kryptogamenflora der Schweiz 11(2):1–922

Muñiza D, Hladun NL (2007) Mycocalicium llimonae, a new species from the Iberian Peninsula. Lichenologist 39:205–210

Munk A (1953) The system of the pyrenomycetes. A contribution to a natural classification of the group Sphaeriales sensu Lindau. Dansk Bot Ark 15:1–163

Munsell C (1994) Munsell soil color charts. Macbeth Division of Kollmorgen Instruments Corporation, New Windsor

Nag Raj TR (1993) Coelomycetous anamorphs with appendage-bearing conidia. Mycologue Publications, Waterloo

Nakasone KK (2013) Taxonomy of Epithele (Polyporales, Basidiomycota). SYDOWIA 65(1):59–112

Nees of Esenbeck CG (1816) Ichneumonides Adsciti, Nature of Research in Genera et Familias Divisi: magazine Society friends to Berlin. 7(1813):243–277

Nguyen NH, Landeros F, Garibay-Orijel R, Hansen K, Vellinga EC (2013) The Helvella lacunosa species complex in western North America: cryptic species, misapplied names and parasites. Mycologia 105:1275–1286

Noireung P, Phoulivong S, Liu F, Cai L, McKenzie EHC, Chukeatirote E, Jones EBG, Bahkali AH, Hyde KD (2012) Novel species of Colletotrichum revealed by morphology and molecular analysis. Cryptogam Mycol 33(3):350

Noordeloos ME (1980) Entoloma subgenus Nolanea in the Netherlands and adjacent regions with a reconnaissance of its remaining taxa in Europe. Persoonia 10:427–534

Noordeloos ME (1987) Entoloma (Agaricales) in Europe. Beih Nova Hedwig 91:1–419

Noordeloos ME (1988a) Entolomataceae. In: Bas (ed) Flora Agaricina Neerlandica; Critical monographs on families of agarics and boleti occuring in the Netherlands, Vol 1. A. A. Balkema, Rotterdam, pp 77–177

Noordeloos ME (1988b) The species described by L.R. Hesler, A.H. Smith & S.J. Mazzer: type-species and comments. Cryptogamic studies, vol 2. Gustav Fisher Verlag, Stuttgart, p 164

Noordeloos ME (1992) Entoloma s.l. Fungi Europaei, vol 5. Giovanna Biella, Saronno, p 760

Noordeloos ME (2004) Entoloma s.l. Fungi Europaei, vol 5a. Edizione Candusso, Italy, p 617

Noordeloos ME (2008) Entoloma in North America 2: the species described by C.H. Peck–type studies and comments. Öst Z Pilzk 17:87–152

Noordeloos ME (2012) Entoloma (Fr.) P. Kumm. In: Knudsen H, Vesterholt J (eds) Funga Nordica: agaricoid, boletoid, clavarioid, cyphelloid and gastroid genera2, 2nd edn. Nordsvamp, Copenhagen, pp 517–576

Noordeloos ME, Gates GM (2009) Preliminary studies in the genus Entoloma in Tasmania II. Cryptogam Mycol 30:107–140

Noordeloos ME, Gates GM (2012) The Entolomataceae of Tasmania. Fungal diversity research series, vol 22. Springer, Dordrecht, p 400

Noordeloos ME, Hausknecht A (1993) Die Gattung Entoloma in Ostösterreich. Öst Z Pilzk 2:45–96

Noordeloos ME, Hausknecht A (2007) The genus Entoloma (Basidiomycetes, Agaricales) of the Mascarenes and Seychelles. Fungal Divers 27:111–144

Noordeloos ME, Morozova OV (2010) New and noteworthy Entoloma species from the Primorsky Territory, Russian Far East. Mycotaxon 112:231–255

Norphanphoun C, Maharachchikumbura SSN, Daranagama A, Bulgakov TS, Bhat DJ, Bahkali AH, Hyde KD (2015) Towards a backbone tree for Seimatosporium, with S. physocarpi sp. nov. Mycosphere 6(3):385–400

Okane I, Srikitikulchai P, Toyama K, Læssøe T, Somsak S, Nigel H-J, Akira N, Wanchern P, Ken-ichiro S (2008) Study of endophytic Xylariaceae in Thailand: diversity and taxonomy inferred from rDNA sequence analyses with saprobes forming fruit bodies in the field. Mycoscience 49:359–372

Orpin CG (1974) Rumen flagellates Callimastix frontalis and Monas communis - Zoospores of phycomycete fungi. J Appl Bacteriol 37:R9–R10

Orpin CG (1975) Studies on the rumen flagellate Neocallimastix frontalis. J Gen Microbiol 91:249–262

Orpin CG (1977) The rumen flagellate Piromonas communis: its life - history and invasion of plant material in the rumen. J Gen Microbiol 99:107–117

Orpin CG, Munn EA (1986) Neocallimastix patriciarum Sp. Nov., a New Member of the Neocallimasticaceae Inhabiting the Rumen of Sheep. Trans Br Mycol Soc 86:178–181

Ozkose E, Thomas BJ, Davies DR, Griffith GW, Theodorou MK (2001) Cyllamyces aberensis gen.nov sp.nov. a new anaerobic gut fungus with branched sporangiophores isolated from cattle. Can J Bot 79:666–673

Pang KL, Vrijmoed LLP, Kong RYC, Jones EBG (2003) Polyphyly of Halosarpheia (Halosphaeriales, Ascomycota): implications on the use of unfurling ascospore appendage as a systematic character. Nova Hedw 77:1–18

Parmasto E (1978) The genus Dictyonema ('Thelephorolichenes'). Nova Hedwigia 29:99–144

Parnmen S, Lücking R, Lumbsch HT (2012) Phylogenetic classification at generic level in the absence of distinct phylogenetic patterns of phenotypical variation: A case study in Graphidaceae (Ascomycota). PLoS ONE 7(12):e51392

Parra LA (2008) Agaricus L. Allopsalliota, Nauta & Bas. Part I. Fungi Europaei. Edizioni Candusso, Alassio

Parra LA (2013) Agaricus L. Allopsalliota, Nauta & Bas. Part 2. Fungi Europaei. Edizioni Candusso, Alassio

Parra LA, Muñoz G, Callac P (2014) Agaricus caballeroi sp. nov., una nueva especie de la sección Nigrobrunnescentes recolectada en España. Micologia e Vegetazione Mediterranea 29:21–38

Paulus B, Gadek P, Hyde KD (2004) Phylogenetic and morphological assessment of five new species of Thozetella from an Australian rainforest. Mycologia 96:1074–1087

Pažoutová S, Follert S, Bitzer J, Keck M, Surup F, Šrůtka P et al (2013) A new endophytic insect-associated Daldinia species, recognised from a comparison of secondary metabolite profiles and molecular phylogeny. Fungal Divers 60(1):107–123

Peck CH (1907) New York species of Russula. Bull New York State Mus Nat Hist 116:67–98

Pegler DN (1983) Agaric flora of the Lesser Antilles. Kew Bull Additional Series 9:1–668

Pegler DN (1997) The agarics of São Paulo, Brazil. Royal Botanic Garden Kew, London, p 70

Peintner U, Bougher NL, Castellano MA, Moncalvo JM, Moser MM, Trappe JM, Vilgalys R (2001) Multiple origins of sequestrate fungi related to Cortinarius (Cortinariaceae). Am J Bot 88(12):2168–2179

Peintner U, Horak E, Moser M, Vilgalys R (2002) Phylogeny of Rozites, Cuphocybe and Rapacea inferred from ITS and LSU rDNA sequences. Mycologia 94(4):620–629

Petrak F (1940) Beiträge zur Pilzflora der Umgebung von Wien. Annales Mycologici 38:339–386

Phillips AJL, Alves A, Pennycook JPR, Ramaley A, Akulov A, Crous PW (2008) Resolving the phylogenetic and taxonomic status of dark-spored teleomorph genera in the Botryosphaeriaceae. Persoonia 21:29–55

Phillips AJL, Alves A, Abdollahzadeh J, Slippers B, Wingfield MJ, Groenewald JZ, Crous PW (2013) The Botryosphaeriaceae: genera and species known from culture. Stud Mycol 76:51–167

Phookamsak R, Liu JK, Chukeatirote E, McKenzie EHC, Hyde KD (2013) Phylogeny and morphology of Leptosphaerulina saccharicola sp. nov. and Pleosphaerulina oryzae and relationships with Pithomyces. Cryptogam Mycol 34(4):303–319

Phookamsak R, Liu JK, McKenzie EHC, Manamgoda DS, Ariyawansa HA, Thambugala KM, Dai DQ, Camporesi E, Chukeatirote E, Wijayawardene NN, Bahkali AH, Mortimer PEXJC, Hyde KD (2014) Revision of Phaeosphaeriaceae. Fungal Divers 68:159–238

Phookamsak R, Manamgoda DS, Li WJ, Dai DQ, Singtripop C, Hyde KD (2015) Poaceascoma helicoides gen et sp. nov., a new genus with scolecospores in Lentitheciaceae Cryptogamie. Mycologie 36(2):1–12

Poengsungnoen V, Manoch L, Mongkolsuk P, Boonpragob K, Parnmen S, Lücking R, Tehler A, Lumbsch HT (2014) Phylogenetic analysis reveals two morphologically unique new species in the genera Astrochapsa and Nitidochapsa (lichenized Ascomycota: Graphidaceae). Phytotaxa 189:268–291

Pouzar Z (1979) Notes on taxonomy and nomenclature of Nummularia (Pyrenomycetes). Česká Mykologie 33:207–219

Pouzar Z (1986) A key and conspectus of Central European species of Biscogniauxia and Obolarina (Pyrenomycetes). Česká Mykologie 40:1–10

Pratibha J, Prabhugaonkar A (2015) Multi-gene phylogeny of Pithomyces with the sexual morph of P. flavus Berk. & Broome. Phytotaxa 218(1):084–090

Quaedvlieg W, Verkley GJM, Shin H-D, Barretto RW, Alfenas AC, Swart WJ, Groenewald JZ, Crous PW (2013) Sizing up Septoria. Stud Mycol 75:307–390

Rabenhorst (1858) Herb myc, ed. 2 no. 725 (in sched)

Raja H, Campbell J, Shearer CA (2003) Freshwater ascomycetes:Cyanoannulus petersenii, a new genus and speciesfrom submerged wood. Mycotaxon 88:1–17

Raja HA, Ferrer A, Miller AN, Shearer CA (2010) Freshwater Ascomycetes: Wicklowia aquatica, a new genus and species in the Pleosporales from Florida and Costa Rica. Mycoscience 51(3):208–214

Raja HA, Oberlies NH, El-Elimat T, Miller AN, Zelski SE, Shearer CA (2013) Lindgomyces angustiascus, (Lindgomycetaceae, Pleosporales, Dothideomycetes), a new lignicolous species from freshwater habitats in the USA. Mycoscience 54(5):353–361

Ramaley RW (1999) Three species of Microthyrium from Nonila. Mycotaxon 70:8

Rambaut A (2009) FigTree v1.3.1. Department of Zoology, University of Oxford, Oxford. http://tree.bio.ed.ac.uk/software/figtree/. Accessed 21 Dec 2009

Rao VG, Reddy KA (1981) Two new hyphomycetes. Indian J Bot 4(1):108–114

Réblová M, Mostert L (2007) Romellia is congeneric with Togninia, and description of Conidiotheca gen. nov. for one species of this genus with polysporous asci. Mycol Res 111:299–307

Réblová M, Seifert KA (2008) A new species of Chaetosphaeria with Menispora ciliata and phialophora-like anamorphs. Fungal Divers 29:99–105

Réblová M, Seifert KA, White GP (2006) Chaetosphaeria tortuosa, the newly discovered teleomorph of Menispora tortuosa, with a key to known Menispora species. Mycol Res 110:104–109

Réblová M, Gams W, Seifert KA (2011) Monilochaetes and allied genera of the Glomerellales, and a reconsideration of families in the Microascales. Stud Mycol 68:163–191

Rehner SA, Buckley E (2005) A Beauveria phylogeny inferred from nuclear ITS and EF1-a sequences: evidence for cryptic diversification and links to Cordyceps teleomorphs. Mycologia 97(1):84–98

Rehner SA, Minnis D, Sung G-H, Luangsa-ard JJ, DeVotto L, Humber RA (2011) Phylogeny and systematics of the anamorphic, entomopathogenic genus Beauveria. Mycologia 103(5):1055–1073

Reiss MLC (1854) Neue Kernpilze. Hedwigia 1:23–28

Richardson M (2009) The ecology of the Zygomycetes and its impact on environmental exposure. Clin Microbiol Infect 15:2–9

Rikkinen J (2003) Chaenothecopsis nigripunctata, a remarkable new species of resinicolous Mycocaliciaceae from western North America. Mycologia 95:98–103

Rivas Plata E, Lücking R, Sipman HJM, Mangold A, Kalb K, Lumbsch HT (2010) A world-wide key to the thelotremoid Graphidaceae, excluding the Ocellularia-Myriotrema-Stegobolus clade. Lichenologist 42:139–185

Rivas Plata E, Lücking R, Lumbsch HT (2012) A new classification for the family Graphidaceae (Ascomycota: Lecanoromycetes: Ostropales). Fung Divers 52:107–121

Rivas Plata E, Parnmen S, Staiger B, Mangold A, Frisch A, Weerakoon G, Hernández JEM, Cáceres MES, Kalb K, Sipman HJM, Common RS, Nelsen MP, Lücking R, Lumbsch HT (2013) A molecular phylogeny of Graphidaceae (Ascomycota, Lecanoromycetes, Ostropales) including 428 species. MycoKeys 6:55–94. doi:10.3897/mycokeys.6.3482

Rogers JD, Miller AN, Vasilyeva LN (2008) Pyrenomycetes of the Great Smoky Mountains National Park. VI. Kretzschmaria, Nemania, Rosellinia and Xylaria (Xylariaceae). Fungal Divers 29:107–116

Romagnesi H (1941) Les Rhodophylles de Madagascar. Prodr. Fl. Myc. Madagascar, vol. 3

Romagnesi H (1985) Les Russules d'Europe et d'Afrique du Nord. Reprint. J. Cramer

Romagnesi H (1996) Les russues d'Europe et d'Afrique du nord. Bordas, Paris

Romagnesi H, Gilles G (1979) Les Rhodophylles des fôrets côtières du Gabon et de la Côte d' Ivoire. Beih Nova Hedwig 59:1–649

Ryberg M, Larsson E, Jacobsson S (2010) An evolutionary perspective on morphology and ecological characters in the mushroom family Inocybaceae (Agaricomycotina, Fungi). Mol Phylogenet Evol 55:431–442

Ryvarden L (1991) Genera of polypores. Nomenclature and taxonomy. Syn Fungorum 5:1–363

Ryvarden L (2004) Neotropical polypores 1. Introduction, Ganodermataceae and Hymenochaetaceae. Synopsis Fungorum 19:1–228

Ryvarden L, Iturriaga T (2003) Studies in neotropical polypores 10. New polypores from Venezuela. Mycologia 95(6):1066–1077

Ryvarden L, Johansen I (1980) A preliminary polypore flora of East Africa. Fungiflora, Oslo

Ryvarden L, Melo I (2014) Poroid fungi of Europe. Syn Fungorum 31:1–455

Saccardo PA (1878) Fungi Italici autographice delineati a Prof. P.A. Saccardo. Patavii 1878. - Fascicoli V.-VIII. Michelia 1(3):326–350

Saccardo PA (1883) Fungi Gallici ser. II. Michelia 2:57

Saccardo PA (1884) Sylloge Fungorum. Typis Seminarii, Italy (in Latin)

Sánchez-Ramírez S, Tulloss RE, Amalfi M, Moncalvo J-M, Carine M (2015) Palaeotropical origins, boreotropical distribution and increased rates of diversification in a clade of edible ectomycorrhizal mushrooms (Amanita section Caesareae). J Biogeogr 42(2):351–363

Sarnari M (1998) Monographia illustrata del genere Russula in Europa. Tomo 1. Associazone Micologica Bresadola. Fondazione Centro Studi Micologici, Vicenca

Sarnari M (2005) Monografia illustrate de genere Russula in Europa. Tomo Secondo. AMB, Centro Studi Micologici, Trento

Schatz S (1984) The life history, developmental morphology, and taxonomy of Lautitia danica gen. nov., comb. nov. Can J Bot 62:28–32

Scheinpflug H (1958) Untersuchungen uber die Gattung Didymosphaeria Fuckel und eingige verwandte Gattungen. Ber Sch Bot Ges 68:325–385

Schmidt A (1970) Anatomisch-taxonomische Untersuchungen an europa$ischen Arten der Flechtenfamilie Caliciaceae. Mitteilung zur Staatsinstitut fuXr Aligemeine Botanik, Hamburg 13:111–166

Schoch CL, Crous PW, Groenewald JZ, Boehm EWA, Burgess TI, de Gruyter J, de Hoog GS, Dixon LJ, Grube M, Gueidan C, Harada Y, Hatakeyama S, Hirayama K, Hosoya T, Huhndorf SM, Hyde KD, Jones EBG, Kohlmeyer J, Kruys Å, Li YM, Lücking R, Lumbsch HT, Marvanová L, Mbatchou JS, McVay AH, Miller AN, Mugambi GK, Muggia L, Nelsen MP, Nelson P, Owensby CA, Phillips AJL, Phongpaichit S, Pointing SB, Pujade-Renaud V, Raja HA, Rivas Plata E, Robbertse B, Ruibal C, Sakayaroj J, Sano T, Selbmann L, Shearer CA, Shirouzu T, Slippers B, Suetrong S, Tanaka K, Volkmann-Kohlmeyer B, Wingfield MJ, Wood AR, Woudenberg JHC, Yonezawa H, Zhang Y, Spatafora JW (2009) A class–wide phylogenetic assessment of Dothideomycetes. Stud Mycol 64:1–15

Scorzetti G, Fell JW, Fonseca A, Statzell-Tallman A (2002) Systematics ofbasidiomycetous yeasts, a comparison of large subunit D1/D2 and internaltranscribed spacer rDNA regions. FEMS Yeast Res 2:495–517

Seguy E (1936) Code universel des couleurs. P. Lechevalier, Paris

Senanayake IC, Maharachchikumbura SSN, Hyde KD, Bhat JD, Jones EBG, McKenzie EHC, Dai DQ, Daranagama DA, Dayarathne MC, Goonasekara ID, Konta S, Li WJ, Shang QJ, Stadler M, Wijayawardene NN, Xiao YP, Norphanphoun C, Li Q, Liu XZ, Bahkali AH, Kang JC, Wang Y, Wen TC, Wendt L, Xu JC, Camporesi E (2015) Towards unraveling relationships in Xylariomycetidae (Sordariomycetes). Fungal Divers 73(1):1–85. doi:10.1007/s13225-015-0340-y

Shearer CA (1993) A new species of Kirschsteiniothelia (Pleosporales) with an unusual fissitunicate ascus. Mycologia 85(6):963–969

Shoemaker RA (1984) Canadian and some extralimital Nodulosphaeria and Entodesmium species. Can J Bot 62:2730–2753

Shoemaker RA, Babcock CE (1989) Phaeosphaeria. Can J Bot 67:1500–1599

Silvestro D, Michalak I (2011) RaxmlGUI: A graphical front-end for RAxML. Org Divers Evol 12:335–337. doi:10.1007/s13127-011-0056-0

Simmons EG (1986) Alternaria themes and variations (22–26). Pleospora/ Stemphylium and Lewia / Alternaria Mycotaxon 25:287–308

Simonini G (1994) Boletus dryophilus Thiers, specie nuova per l'Europa. Riv Micol 37(3):205–219

Singer R (1935) Supplement ezumeinermono graphie der gutting Russula. Ann Mycol 33:297–352

Singer R (1986) Theagaricales in modern taxonomy, 4th edn. Koeltz Scientific Books, Koenigstein, p 981

Singtripop C, Camporesi E, Ariyawansa HA, Wanasinghe DN, Boonmee S, Mortime PE, Xu JC, Hyde KD (2015) Keissleriella dactylidis, sp. nov., from Dactylis sp. and its phylogenetic placement. Science Asia (in press)

Sivanesan A (1984) The bitunicate ascomycetes and their anamorphs. J. Cramer, Vaduz

Sivichai S, Jones EBG, Hywel-Jones N (2002) Fungal colonisation of wood in a freshwater stream at Tad Ta Phu, Khao Yai National Park, Thailand. Fungal Divers 10:113–129

Slippers B, Wingfield MJ (2007) Botryosphaeriaceae as endophytes and latent pathogens of woody plants: diversity, ecology and impact. Fungal Biol Rev 21:90–106

Slippers B, Crous PW, Denman S, Coutinho TA, Wingfield BD, Wingfield MJ (2004) Combined multiple gene genealogies and phenotypic characters differentiate several species previously identified as Botryosphaeria dothidea. Mycologia 96:83–101

Snell WH, Dick EA (1970) The Boleti of north-eastern north America. J Cramer, Lehre, p 115

Snell WH, Singer R, Dick EA (1960) [1959] Notes on boletales. XI. Mycologia 51(4):564–577

Sohrabi M, Lücking R, Lumbsch HT (2014) One hundred and seventy five new species of Graphidaceae. Phytotaxa 189:5–6

Song B, Li TH, Wu XL, Li JJ, Shen YH, Lin QY (2007) Known species of Russula from China and their distribution. J Fungal Res 5(1):20–42 (in Chinese)

Song Y, Tangthirasunun N, Maharachchikumbura SSN, Jiang YL, Xu JJ, Hyde KD, Wang Y (2014) Novel Pestalotiopsis species from Thailandpoint to the rich undiscovered diversityof this chemically creative genus. Cryptogam Mycol 35(2):139–149

Spielman LJ (1983) Taxonomy and biology of Valsa species on Hardwoods in North America, with special reference to species on maples. Cornell University, Ithaca

Spielman LJ (1985) A monograph of Valsa on hardwoods in North America. Can J Bot 63:1355–1387

Spooner BM, Kirk PM (1982) Taxonomic notes on Excipularia and Scolicosporium. Trans Br Mycol Soc 78:247–257

Stadler M, Kuhnert E, Peršoh D, Fournier J (2013) The Xylariaceae as model example for a unified nomenclature following the "One Fungus-One Name" (1F1N) concept. Mycology 4(1):5–21

Staiger B (2002) Die Flechtenfamilie Graphidaceae. Studien in Richtung einer natürlicheren Gliederung. Bibl Lichenol 85:1–526

Stamatakis A (2006) RAxML-VI-HPC: maximum likelihood-based phylogenetic analyses with thousands of taxa and mixed models. Bioinformatics 22:2688–2690. doi:10.1093/bioinformatics/btl446

Stamatakis A, Hoover P, Rougemont J (2008) A rapid bootstrap algorithm for the RAxML web servers. Syst Biol 57:758–777

Steenbakkers PJM, Li XL, Ximenes EA, Arts JG, Chen H, Ljungdahl LG, Op Den Camp HJM (2001) Noncatalytic docking domains of cellulosomes of anaerobic fungi. J Bacteriol 183:5325–5333

Steenbakkers PJM, Freelove A, van Cranenbroek B, Sweegers BMC, Harhangi HR, Vogels GD, Hazlewood GP, Gilbert HL, Op Den Camp HJM (2002a) The major component of the cellulosomes of anaerobic fungi from the genus Piromyces is a family 48 glycoside hydrolase. DNA Seq 13:313–320

Steenbakkers PJM, Ubhayasekera W, Goossen HJAM, van Lierop EMHM, van der Drift C, Vogels GD, Mowbray SL, Op Den Camp HJM (2002b) An intron-containing glycoside hydrolase family 9 cellulase gene encodes the dominant 90 kDa component of the cellulosome of the anaerobic fungus Piromyces sp. strain E2. Biochem J 365:193–204

Steenbakkers PJM, Harhangi HR, Bosscher MW, van der Hooft MMC, Keltjens JT, van der Drift C, Vogels GD, Op Den Camp HJM (2003) β-glucosidase in cellulosome of the anaerobic fungus Piromyces sp. E2 is a family 3 glycoside hydrolase. Biochem J 379:963–970

Steenbakkers PJM, Irving JA, Harhangi HR, Swinkels WJC, Akhmanova A, Dijkerman R, Jetten MSM, van der Drift C, Whisstock JC, Op Den Camp HJM (2008) A serpin in the cellulosome of the anaerobic fungus Piromyces sp. Strain E2. Mycol Res 112:999–1006

Strobel G, Li JY, Ford E, Worapong J, Gary IB, Hess WM (2000) Pestalotiopsisjester sp. nov., anendophyte from Fragraeabodenii Wernh., acommon plantinthe southern high lands of Papua NewGuinea. Mycotaxon 76:257–266

Suetrong S, Schoch CL, Spatafora JW, Kohlmeyer J, Volkmann Kohlmeyer B, Sakayaroj J, Phongpaichit S, Tanaka K, Hirayama K, Jones EBG (2009) Molecular systematics of the marine Dothideomycetes. Stud Mycol 64:155–173

Sung G-H, Hywel-Jones NL, Sung J-M, Luangsa-ard JJ, Shrestha B, Spatafora JW (2007a) Phylogenetic classification of Cordyceps and the clavicipitaceous fungi. Stud Mycol 57:5–66

Sung G-H, Sung J-M, Hywel-Jones NL, Spatafora JW (2007b) A multi-gene phylogeny of Clavicipitaceae (Ascomycota, Fungi): Identification of localized incongruence using a combinational bootstrap approach. Mol Phylogenet Evol 44(3):1204–1223

Šutara J (2008) Xerocomus s.l. in the light of the present state of knowledge. Czech Mycol 60(1):29–62

Sutton BC (1980) The Coelomycetes. Fungi imperfecti with pycnidia, acervuli and stromata. Common Wealth Mycological Institute, Kew

Swofford DL (2002) PAUP: phylogenetic analysis using parsimony,version 4.0b10. Illinois Natural History Survey, Champion, Ill

Tamura K, Peterson D, Peterson N, Stecher G, Nei M, Kumar S (2011) MEGA5: Molecular Evolutionary Genetics Analysis Using Maximum Likelihood, Evolutionary Distance, and Maximum Parsimony Methods. Mol Biol Evol 28(10):2731–2739

Tanaka K, Harada Y (2004) Pleosporales in Japan (4). The genus Massariosphaeria. Mycoscience 45(2):96–105

Tanaka K, Hirayama K, Yonezawa H, Hatakeyama S, Harada Y, Sano T, Shirouzu T, Hosoya T (2009) Molecular taxonomy of bambusicolous fungi: Tetraplosphaeriaceae, a new pleosporalean family with Tetraploa-like anamorphs. Stud Mycol 64:175–209

Tang AMC, Jeewon R, Hyde KD (2007) Phylogenetic relationships of Nemania plumbea sp. nov. and related taxa based on ribosomal ITS and RPB2 sequences. Mycol Res 111:392–402

Taylor AFS, Douhan GW, Hills AE, Simonini G, Binder M, Eberhardt U (2012) A molecular analysis of European and North American taxa within the Xerocomus chrysenteron complex and the description of X. redeuilhii Taylor, Eberhardt & Simonini sp. nov. Mycological Society of America, 2012 Meeting Yale University, New Haven, Connecticut, July 15–18 2012, Conference Paper, 60p

Thambugala KM, Singtripop C, Chunfang Y, Mckenzie EH, Liu ZY, Chukeatirote E, Hyde KD (2014) Towards a natural classification of Dothideomycetes 7: The genera Allosoma, Austropleospora, Dangeardiella, Griggsia and Karschia (Dothideomycetes incertae sedis). Phytotaxa 181(1):34–46

Thambugala KM, Hyde KD, Tanaka K, Tian Q, Wanasinghe DN, Ariyawansa H, Boonmee S, Camporesi E, Hashimoto A, Hirayama K, Jayasiri SC, Schumacher RK, Promputtha I, Liu ZY (2015) Towards a natural classification and backbone tree for Lophiostomataceae, Floricolaceae, and Amorosiaceae fam. nov. Fungal Divers (in press)

Thienhirun S, Rodtong S, Phukhawan N, Suwannasai N (2003) Xylariaceous fungi in Phu Hin Rongkra National Park, Thailand. Proceedings of the 2nd International Conference on Medical Mushroom. Pattaya, p 505–508

Thongklang N, Nawaz R, Khalid AN et al (2014) Morphological and molecular characterization of three Agaricus species from tropical Asia (Pakistan, Thailand) reveals a new group in section Xanthodermatei. Mycologia 106:1220–1232. doi:10.3852/14-076

Tian Q, Hyde KD, Liu JK, Wanasinghe DN, Boonmee S., Senanayak IC, Luo ZL, Ariyawansa H, Li WJ, Thambugala KM, Jones EBG, Bhat DJ, Bahkali AH, Chomnunti P, Mortimer PE, Xu JC, Campesori E (2015) Phylogenetic relationships and morphological reappraisal of Melanommataceae. Fungal Divers (in press)

Tibell L, Titov A (1995) Species of chaenothecopsis and mycocalicium (Caliciales) on exudate. The Bryologist 98(4):550–560

Trakunyingcharoen T, Lombard L, Groenewald JZ, Cheewangkoon R, Toanun C, Alfenas AC, Crous PW (2014) Mycoparasitic species of Sphaerellopsis, and allied lichenicolous and other genera. IMA Fungus 5(2):391–414

Tsui CKM, Berbee ML (2006) Phylogenetic relationships and convergence of helicosporous fungi inferred from ribosomal DNA sequences. Mol Phylog Evol 39:587–597

Tulasne LR, Tulasne C (1861) Selecta Fungorum Carpologia. Erysiphei. 1

Tulloss RE (2005) Amanita-distribution in the Americas, with comparison to eastern and southern Asia and notes on spore character variation with latitude and ecology. Mycotaxon 93:189–231

Vainio EA (1890) E!tude sur la classification naturelle et la morphologie des lichens du Bre!sil. Acta Societas pro Fauna et Flora Fennica 7(1):i–xxix, 1–247(2):1–256

Van Tieghem P (1876) Troisième mémoire sur les Mucorinées. Annales des Sciences Naturelles VI 4:312–399

Vargas N, Bernal A, Sarria V, Franco-Molano A, Restrepo S (2011) Amatoxin and phallotoxin composition in species of the genus Amanita in Colombia: a taxonomic perspective. Toxicon 58(6–7):583–590

Vavra J, Joyon L (1966) Étude sur la morphologie, le cycle évolutif et la position systématique de Callimastix cyclopis Weissenberg 1912. Protistologica 2:5–15

Vega FE, Posada F, Aime MC, Pava-Ripoll M, Infante F, Rehner SA (2008) Entomopathogenic fungal endophytes. Biol Control 46:72–82

Vila J, Carbó J, Caballero F, Català S, Llimona X, Noordeloos ME (2013) A first approach to the study of the genus Entoloma subgenus Nolanea s.l. using molecular and morphological data. Fungi non Delineati LXVI (Studies on Entoloma). Edizioni Candusso, Alassio, p 150

Vizzini A (2015) Index Fungorum no. 244, Nomenclatural novelties, Hortiboletus, Rheubarbariboletus, ISSN 2049-2375

Vizzini A, Contu M, Ercole E, Voyron S (2012) Rivalutazione e delimitazione del genere Aspidella (Agaricales, Amanitaceae), nuovamente separato da Amanita. Micol Vegetazione Mediterr 27(2):75–90

Voglmayr H (2004) Spirosphaera cupreorufescens sp. nov., a rare aeroaquatic fungus. Stud Mycol 50:221–228

Voigt K (2012) Chytridiomycota. In: Frey W (ed) Syllabus of plant families–A. Engler's Syllabus der Pflanzenfamilien. Part 1/1: Blue-green algae, Myxomycetes and Myxomycete-like organisms, Phytoparasitic protists, Heterotrophic Heterokontobionta and Fungi p.p. Borntraeger Verlag, Stuttgart, pp 106–129, ISBN 978-3-443-01061-4

Wagner T, Fischer M (2002) Classification and phylogenetic relationships of Hymenochaete and allied genera of the Hymenochaetales, inferred from rDNA sequence data and nuclear behaviour of vegetative mycelium. Mycol Prog 94:93–104

Wagner L, Stielow B, Hoffmann K, Petkovits T, Papp T, Vágvölgyi C, de Hoog GS, Verkley, Voigt K (2013) A comprehensive molecular phylogeny of the Mortierellales (Mortierellomycotina) based on nuclear ribosomal DNA, Persoonia. Mol Phylogeny Evol Fungi 30:77–93

Wanansinghe DN, Jones EBG, Camporesi E, Boonmee S, Ariyawansa HA, Wijayawardene NN, Hyde KD (2014) An Exciting Novel Member of Lentitheciaceae in Italy from Clematis Vitalba. Cryptogam Mycol 35(4):323–337

Wanasinghe DN, Jones EBG, Camporesi E, Mortimer PE, Xu JC, Bahkali AH, Hyde KD (2015) The genus Murispora (in press)

Wang HK, Aptroot A, Crous PW, Hyde KD, Jeewon R (2007) The polyphyletic nature of Pleosporales: an example from Massariosphaeria based on rDNA and RBP2 gene phylogenies. Mycol Res 111:1268–1276

Wang XH, Yang ZL, Li YC, Knudsen H, Liu PG (2009) Russula griseocarnosa sp. nov. (Russulaceae, Russulales), a commercially important edible mushroom in tropical China: mycorrhiza, phylogenetic position, and taxonomy. Nova Hedwigia 88:269–282

Wang ZR, Parra LA, Callac P, Zhou JL, Fu WJ, Dui SH, Hyde KD, Zhao RL (2015) Edible species of Agaricus (Agaricaceae) from Xinjiang Province (Western China). Phytotaxa 202(3):185–197

Webb J, Theodorou MK (1991) Neocallimastix hurleyensis sp. nov., an anaerobic fungus from the ovine rumen. Can J Bot Rev Can Bot 69:1220–1224

Weber NS (1972) The genus Helvella in Michigan. Mich Bot 11:147–201

Weber R, Webster J (2007) Introduction to fungi. New York, Cambridge

Wedin M, Baloch E, Grube M (2002) Parsimony analyses of mtSSU and nITS rDNA sequences reveal the natural relationships of the lichen families Physciaceae and Caliciaceae. Taxon 51:655–660

Weiβ M, Yang ZL, Oberwinkler F (1998) Molecular Phylogenetic studies in the genus Amanita. Can J Bot 76:1170–1179

Wen HA, Ying JZ (2001) Study on the genus Russula Pers. from China II.Two new taxa from Yunnan and Guizhou. Mycosystema 20(2):153–155

Westberg M, Millanes A, Knudsen K, Wedin M (2015) Phylogeny of Acarosporaceae (Lecanoromycetes, Ascomycota, Fungi) and the evolution of carbonized ascomata. Fungal Divers. doi:10.1007/s13225-015-0325-x

Wijayawardene NN, Crous PW, Kirk PM, Hawksworth DL, Boonmee S, Braun U, Dai DQ, D'souza MJ, Diederich P, Dissanayake A, Doilom M, Hongsanan S, Jones EBG, Groenewald JZ, Jayawardena R, Lawrey JD, Liu J-K, Luecking R, Madrid H, Manamgoda DS, Muggia L, Nelsen MP, Phookamsak R, Suetrong S, Tanaka K, Thambugala KM, Wanasinghe DN, Wikee S, Zhang Y, Aptroot A, Ariyawansa HA, Bahkali AH, Bhat DJ, Gueidan C, Chomnunti P, De Hoog GS, Knudsen K, Li W-J, McKenzie EHC, Miller AN, Phillips AJL, Piatek M, Raja HA, Shivas RS, Slippers B, Taylor JE, Tian Q, Wang Y, Woudenberg JHC, Cai L, Jaklitsch WM, Hyde KD (2014) Naming and outline of Dothideomycetes-2014 including proposals for the protection or suppression of generic names. Fungal Divers 69:1–55

Winter G (1885) Pilze–Ascomyceten. In: GL Rabenhorst's Kryptogamen–Flora von Deutschland, Oesterreich und der Schweiz. 1:65–528

Wolfe BE, Tulloss RE, Pringle A (2012) The irreversible loss of a decomposition pathway marks the single origin of an ectomycorrhizal symbiosis. PLoS ONE 7(7):e39597

Wölfel G, Noordeloos ME (2001) Neue oder bemerkenswerte Entoloma–Arten der Kanarischen Inseln. Öst Z Pilzk 10:185–200

Wong SW, Hyde KD, Jones EBG (1998) Annulatascaceae, a new ascomycete family from the tropics. Syst Asc 16:17–25

Woudenberg JHC, Aveskamp MM, de Gruyter J, Spiers AG, Crous PW (2009) Multiple Didymella teleomorphs are linked to the Phoma clematidina morphotype. Persoonia 22:56

Woudenberg JHC, Groenewald JZ, Binder M, Crous PW (2013) Alternaria redefined. Stud Mycol 75:171–212

Wu X, Schoch CL, Boonmee S, Bahkali AH, Chomnunti P, Hyde KD (2011) A reappraisal of Microthyriaceae. Fungal Divers 51(1):189–248

Wu G, Feng B, Xu JP, Zhu XT, Li YC, Zeng NK, Hosen I, Yang ZL (2014) Molecular phylogenetic analyses redefine seven major clades and reveal 22 new generic clades in the fungal family Boletaceae. Fungal Divers 69(1):93–115

Wubah DA, Fuller MS, Akin DE (1991) Studies on Caecomyces communis: morphology and development. Mycologia 83:303–310

Wuczkowski M, Passoth V, Turchetti B, Andersson AC, Olstorpe M, Laitila A, Theelen B, van Broock M, Buzzini P, Prillinger H, Sterflinger K, Schnurer J, Boekhout T, Libkind D (2011) Description of Holtermanniella takashimae sp. nov., Holtermanniella gen. nov. and proposal of the order Holtermanniales to accommodate Tremellomycetous yeasts of the Holtermannia clade. Int J Syst Evol Microbiol 61:680–689. doi:10.1099/ijs.0.019737-0

Yang ZL (1997) Die Amanita-Arten von Südwestchina. Biblioth Mycol 170:1–240

Yang ZL (2005) Flora fungorum sinicorum, vol 27, Amanitaceae. Science Press, Beijing (in Chinese)

Yang ZL (2015) Atlas of the Chinese species of Amanitaceae. Science Press, Beijing (in Chinese)

Yang ZL, Weiβ M, Kottke L, Oberwinkler F, Nehls U, Guttenberger M, Hampp R (1999) Amanita. In: Cairney JWG, Chambers SM (eds) Ectomycorrhyzal fungi: key genera in profile. Springer, New York, 201–230p

Yang ZL, Weiβ M, Oberwinkler F (2004) New species of Amanita from the eastern Himalaya and adjacent regions. Mycologia 96(3):636–646

Ying JZ (1983) A study on Russulavirdi-rubrolimbata sp. nov. and its related species of subsection virescentinas. Mycosystema 2(1):34–37

Yuan HS (2014) Molecular phylogenetic evaluation of Antrodiella and morphologically allied genera in China. Mycol Prog 13:353–364

Zang M, Yuan MS (1999) Contribution to the knowledge of new basidiomycetous taxa from China. Acta Botanica Yunnanica 21(1):37–42

Zelski SE, Raja HA, Miller AN, Shearer CA (2011) Chaetorostrum quincemilensis, gen. et sp. nov., a new freshwater ascomycete and its Taeniolella-like anamorph from Peru. Mycosphere 2:593–600

Zhang LF, Yang JB, Yang ZL (2004) Molecular phylogeny of eastern Asian species of Amanita (Agaricales, Basidiomycota): taxonomic and biogeographic implications. Fungal Divers 17:219–238

Zhang N, Castlebury LA, Miller AN, Huhndorf SM, Schoch CL, Seifert KA, Rossman AY, Rogers JD, Kohlmeyer J, Volkmann-Kohlmeyer B, Sung GH (2006) An overview of the systematics of the Sordariomycetes based on four-gene phylogeny. Mycologia 98:1077–1088