Abstract
Although Inonotus linteus complex is placed in the genus Inonotus, its perennial basidiocarps with a dimitic hyphal system, at least in the trama, distinguish the complex from other species in the genus, which have an annual habit and a monomitic hyphal system. The species number of Inonotus linteus complex has been increased in China and tropical America in recent publications. However, whether species in this complex belong to Inonotus has not specifically been addressed. To explore the phylogenetic placement of species of Inonotus linteus complex, we performed a comprehensive study using morphological and phylogenetic data based on global samples. nLSU (53 with 13 new) and ITS (70 with 18 new) datasets were used to produce the phylogenetic results. Taking into consideration the phylogenies inferred from the nLSU and ITS datasets, Inonotus is a polyphyletic genus comprising at least three clades. Clade A, the core Inonotus clade, contains the generic type, Inonotus hispidus, while Clades B and C comprise species from the Inonotus linteus complex. Morphological and phylogenetic evidence indicates that Clades B and C are new genera, and Sanghuangporus and Tropicoporus are introduced in this study. Ten species are transferred to Sanghuangporus and seven to Tropicoporus. Tropicoporus excentrodendri and T. guanacastensis spp. nov. are described, and their distinctive characters are discussed. Keys to the two new genera and the Inonotus sensu stricto, and to species of each new genus are provided.
This is a preview of subscription content, log in to check access.
Access options
Buy single article
Instant access to the full article PDF.
US$ 39.95
Price includes VAT for USA
Subscribe to journal
Immediate online access to all issues from 2019. Subscription will auto renew annually.
US$ 99
This is the net price. Taxes to be calculated in checkout.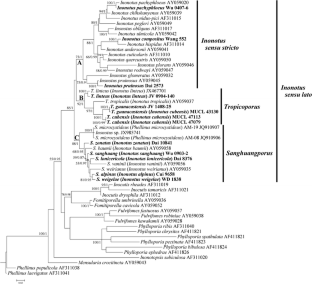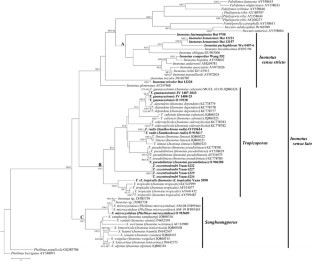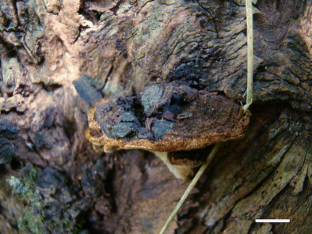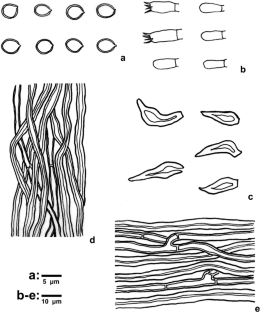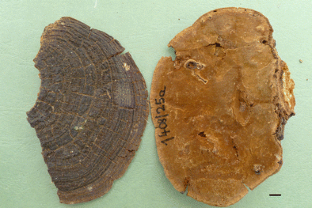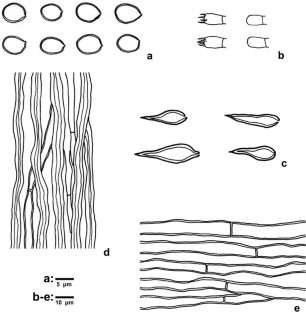 References
Dai YC (2010) Hymenochaetaceae (Basidiomycota) in China. Fungal Divers 45:131–343. doi:10.1007/s13225-010-0066-9

Dai YC, Cui BK, Yuan HS, He SH, Wei YL, Qin WM, Zhou LW, Li HJ (2011) Wood-inhabiting fungi in southern China. 4. Polypores from Hainan Province. Ann Bot Fenn 48:219–231

Dai YC, Xu MQ (1998) Studies on the medicinal polypore, Phellinus baumii, and its kin, P. linteus. Mycotaxon 67:191–200

Dai YC, Yang ZL, Cui BK, Yu CJ, Zhou LW (2009) Species diversity and utilization of medicinal mushrooms and fungi in China (Review). Int J Med Mushrooms 11:287–302

Dai YC, Zhou LW, Cui BK, Chen YQ, Decock C (2010) Current advances in Phellinus sensu lato: medicinal species, functions, metabolites and mechanisms. Appl Microbiol Biotechnol 87:1587–1593. doi:10.1007/s00253-010-2711-3

Darriba D, Taboada GL, Doallo R, Posada D (2012) jModelTest 2: more models, new heuristics and parallel computing. Nat Methods 9(8):772. doi:10.1038/nmeth.2109

De Silva DD, Rapior S, Fons F, Bahkali AH, Hyde KD (2012a) Medicinal mushrooms in supportive cancer therapies: an approach to anti-cancer effects and putative mechanisms of action. Fungal Divers 55:1–35. doi:10.1007/s13225-012-0151-3

De Silva DD, Rapior S, Hyde KD, Bahkali AH (2012b) Medicinal mushrooms in prevention and control of diabetes mellitus. Fungal Divers 56:1–29. doi:10.1007/s13225-012-0187-4

De Silva DD, Rapior S, Sudarman E, Stadler M, Xu JC, Alias SA, Hyde KD (2013) Bioactive metabolites from macrofungi: ethnopharmacology, biological activities and chemistry. Fungal Divers 62:1–40. doi:10.1007/s13225-013-0265-2

Donk MA (1960) The generic names proposed for Polyporaceae. Persoonia 1:173–302

Fiasson JL, Niemelä T (1984) The Hymenochaetales: a revision of the European poroid taxa. Karstenia 24:14–28

Guindon S, Gascuel O (2003) A simple, fast and accurate method to estimate large phylogenies by maximum-likelihood. Syst Biol 52:696–704. doi:10.1080/10635150390235520

Harjula R (1980) Mirau and his practice. A study of ethnomedicinal repertoire of a Tanzanian herbalist. Tri-Med Books Ltd., London

Jeon H, Hwang SG, Jung YH, Yang HS, Sung NY, Lee JL, Park DK, Yoo YC (2011) Inhibitory effect of oral administration of sangwhang mushroom (Phellinus linteus) grown on germinated brown rice on experimental lung metastasis and tumor growth in mice. Food Sci Biotechnol 20:209–214. doi:10.1007/s10068-011-0028-3

Jeong WJ, Lim YW, Lee JS, Jung HS (2005) Phylogeny of Phellinus and related genera inferred from combined data of ITS and mitochondrial SSU rDNA sequences. J Microbiol Biotechnol 15:1028–1038

Karsten PA (1879) Symbolae ad mycologiam Fennicam 6. Meddelanden af Societas pro Fauna et Flora Fennica 5:15–46

Katoh K, Misawa K, Kuma K, Miyata T (2002) MAFFT: a novel method for rapid multiple sequence alignment based on fast Fourier transform. Nucleic Acids Res 30:3059–3066

Katoh K, Toh H (2008) Recent developments in the MAFFT multiple sequence alignment program. Brief Bioinform 9:286–298. doi:10.1093/bib/bbn013

Larsen MJ, Cobb-Poulle LA (1990) Phellinus (Hymenochaetaceae). A survey of the world taxa. Synopsis Fungorum 3:1–206

Patouillard NT (1907) Champignons nouveaux du Tonkin. Bulletin de la Société Mycologique de France 23:69–79

Pattengale ND, Alipour M, Bininda-Emonds ORP, Moret BME, Stamatakis A (2010) How many bootstrap replicates are necessary? J Comput Biol 17:337–354. doi:10.1089/cmb.2009.0179

Petersen JH (1996) Farvekort. The Danish Mycological Society's colour-chart. Foreningen til Svampekundskabens Fremme, Greve

Ronquist F, Huelsenbeck JP (2003) MrBayes 3: Bayesian phylogenetic inference under mixed models. Bioinformatics 19:1572–1574

Ryvarden L (1983) Type studies in the Polyporaceae 14. Species described by N. Patouillard, either alone or with other mycologists. Occas Pap Farlow Herbarium Cryptogam Bot 18:1–39

Ryvarden L (2002) Studies in neotropical polypores 17. New neotropical Inonotus species. Synopsis Fungorum 15:70–80

Ryvarden L (2005) The genus Inonotus, a synopsis. Synopsis Fungorum 21:1–149

Silvestro D, Michalak I (2012) raxmlGUI: a graphical front-end for RAxML. Org Divers Evol 12:335–337. doi:10.1007/s13127-011-0056-0

Stamatakis A (2006) RAxML-VI-HPC: maximum likelihood-based phylogenetic analyses with thousands of taxa and mixed models. Bioinformatics 22:2688–2690. doi:10.1093/bioinformatics/btl446

Sun J, Chen QJ, Zhu MJ, Wang HX, Zhang GQ (2014) An extracellular laccase with antiproliferative activity from the sanghuang mushroom Inonotus baumii. J Mol Catal B Enzym 99:20–25. doi:10.1016/j.molcatb.2013.10.004

Tian XM, Yu HY, Zhou LW, Decock C, Vlasák J, Dai YC (2013) Phylogeny and taxonomy of the Inonotus linteus complex. Fungal Divers 58:159–169. doi:10.1007/s13225-012-0202-9

Vilgalys R, Hester M (1990) Rapid genetic identification and mapping of enzymatically amplified ribosomal DNA from several Cryptococcus species. J Bacteriol 172:4238–4246

Vlasák J, Li HJ, Zhou LW, Dai YC (2013) A further study on Inonotus linteus complex (Hymenochaetales, Basidiomycota) in tropical America. Phytotaxa 124:25–36. doi:10.11646/phytotaxa.124.1.3

Wagner T, Fischer M (2002) Proceedings towards a natural classification of the worldwide taxa Phellinus s.l. and Inonotus s.l., and phylogenetic relationships of allied genera. Mycologia 94:998–1016

White TJ, Bruns T, Lee S, Taylor JW (1990) Amplification and direct sequencing of fungal ribosomal RNA genes for phylogenetics. In: Innis MA, Gelfand DH, Sninsky JJ, White TJ (eds) PCR protocols: a guide to methods and applications. Academic, New York, pp 315–322

Wu SH, Dai YC, Hattori T, Yu TW, Wang DM, Parmasto E, Chang HY, Shih SY (2012) Species clarification for the medicinally valuable 'sanghuang' mushroom. Bot Stud 53:135–149

Zhou LW, Qin WM (2012) Inonotus tenuicontextus sp. nov. (Hymenochaetaceae) from Guizhou, Southwest China with a preliminary discussion on the phylogeny of its kin. Mycol Prog 11:791–798. doi:10.1007/s11557-011-0792-8
Acknowledgments
Special thanks are due to Karl-Henrik Larsson (O, Norway) and Tsutomu Hattori (FFPRI, Japan) for loan of specimens and culture. This research was financed by the National Natural Science Foundation of China (Project No. 31200015).
About this article
Cite this article
Zhou, L., Vlasák, J., Decock, C. et al. Global diversity and taxonomy of the Inonotus linteus complex (Hymenochaetales, Basidiomycota): Sanghuangporus gen. nov., Tropicoporus excentrodendri and T. guanacastensis gen. et spp. nov., and 17 new combinations. Fungal Diversity 77, 335–347 (2016). https://doi.org/10.1007/s13225-015-0335-8
Received:

Accepted:

Published:

Issue Date:
Keywords
Polypore

Hymenochaetaceae

Morphology

nLSU

ITS