Abstract
Climate change affects various facets of life but there is little data on its effects on wild mushroom fruiting. Yunnan Province in China is a rich source of wild mushrooms and has experienced a temperature rise over recent decades. This has resulted in warmer temperatures but the impacts of these changes on mushroom production lack documentation. We collected data on the fruiting of the highly prized matsutake mushroom (Tricholoma matsutake) in West Yunnan, China over an 11 year period from 2000 to 2010. Fruiting phenology and productivity were compared against the driving meteorological variables using Projection to Latent Structure regression. The mushrooms appeared later in the season during the observation period, which is most likely explained by rising temperatures and reduced rain during May and June. High temperature and abundant rain in August resulted in good productivity. The climate response of matsutake production results from a sequence of processes that are possibly linked with regulatory signals and resource availability. To advance the knowledge of this complex system, a holistic research approach integrating biology, ecology, genetics, physiology, and phytochemistry is needed. Our results contribute to a general model of fungal ecology, which can be used to predict the responses of fungi to global climate change.
Access options
Buy single article
Instant access to the full article PDF.
US$ 39.95
Tax calculation will be finalised during checkout.
Subscribe to journal
Immediate online access to all issues from 2019. Subscription will auto renew annually.
US$ 79
Tax calculation will be finalised during checkout.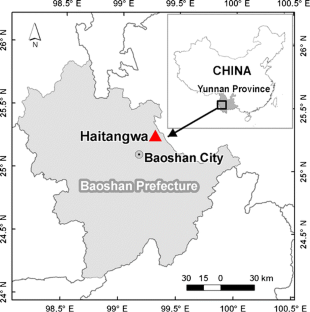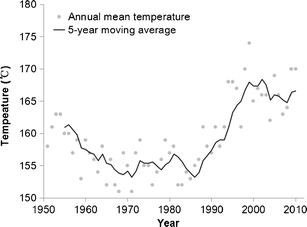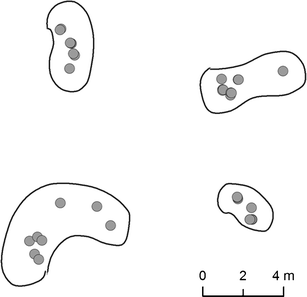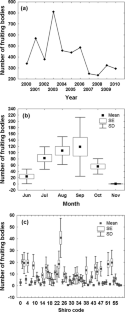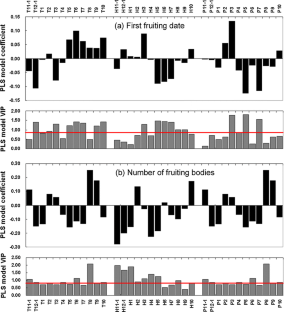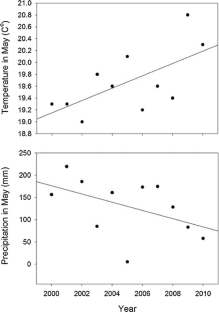 References
Baptista P, Martins A, Tavares RM, Lino-Neto T (2010) Diversity and fruiting pattern of macrofungi associated with chestnut (Castanea sativa) in the Tra's-os-Montes region (Northeast Portugal). Fungal Ecol 3(1):9–19

Büntgen U, Kauserud H, Egli S (2011) Linking climate variability to mushroom productivity and phenology. Front Ecol Environ. doi:10.1890/110064

Busch S, Braus GH (2007) How to build a fungal fruit body: from uniform cells to specialized tissue. Mol Microbiol 64(4):873–876. doi:10.1111/j.1365-2958.2007.05711.x

Butchart SHM, Walpole M, Collen B, van Strien A, Scharlemann JPW, Almond REA, Baillie JEM, Bomhard B, Brown C, Bruno J, Carpenter KE, Carr GM, Chanson J, Chenery AM, Csirke J, Davidson NC, Dentener F, Foster M, Galli A, Galloway JN, Genovesi P, Gregory RD, Hockings M, Kapos V, Lamarque J-F, Leverington F, Loh J, McGeoch MA, McRae L, Minasyan A, Morcillo MH, Oldfield TEE, Pauly D, Quader S, Revenga C, Sauer JR, Skolnik B, Spear D, Stanwell-Smith D, Stuart SN, Symes A, Tierney M, Tyrrell TD, Vié J-C, Watson R (2010) Global biodiversity: indicators of recent declines. Science 328(5982):1164–1168. doi:10.1126/science.1187512

Chen I-C, Hill JK, Ohlemüller R, Roy DB, Thomas CD (2011) Rapid range shifts of species associated with high levels of climate warming. Science 333(6045):1024–1026. doi:10.1126/science.1206432

Egli S (2011) Mycorrhizal mushroom diversity and productivity—an indicator of forest health? Ann For Sci 68(1):81–88. doi:10.1007/s13595-010-0009-3

Fan DM, Yang YP (2009) Altitudinal variations in flower and bulbil production of an alpine perennial, Polygonum viviparum L. (Polygonaceae). Plant Biol 11(3):493–497. doi:10.1111/j.1438-8677.2008.00188.x

Gange AC, Gange EG, Sparks TH, Boddy L (2007) Rapid and recent changes in fungal fruiting patterns. Science 316:71

Gong M-q Su, L-j CY, F-z W, J-x C (2002) A study on development of Shiro and productive potentialities of Tricholoma matsutake (in Chinese). For Res 15(4):374–379

Halme P, Kotiaho J (2012) The importance of timing and number of surveys in fungal biodiversity research. Biodivers Conserv 21(1):205–219. doi:10.1007/s10531-011-0176-z

Hof C, Levinsky I, AraÚJo MB, Rahbek C (2011) Rethinking species' ability to cope with rapid climate change. Global Change Biol 17(9):2987–2990. doi:10.1111/j.1365-2486.2011.02418.x

IPCC (2007) Climate change 2007: the physical science basis. Contribution of Working Group I to the Fourth Assessment Report of the Intergovernmental Panel on Climate Change. Cambridge, United Kingdom and New York, NY, USA

Kauserud H, Stige LC, Vik JO, Økland RH, Høiland K, Stenseth NC (2008) Mushroom fruiting and climate change. Proc Natl Acad Sci 105(10):3811–3814. doi:10.1073/pnas.0709037105

Kauserud H, Heegaard E, Semenov MA, Boddy L, Halvorsen R, Stige LC, Sparks TH, Gange AC, Stenseth NC (2010) Climate change and spring-fruiting fungi. Proceedings of the Royal Society 277:1169–1177. doi:10.1098/rspb.2009.1537

Krebs CJ, Carrier P, Boutin S, Boonstra R, Hofer E (2008) Mushroom crops in relation to weather in the southwestern Yukon. Botany 86(12):1497–1502. doi:10.1139/b08-094

Krivtsov V, Watlingb R, Walkera SJJ, Knottb D, Palfreymana JW, Staines HJ (2003) Analysis of fungal fruiting patterns at the Dawyck Botanic Garden. Ecol Model 170:393–406

Ma X, Xu J, Luo Y, Aggarwal SP, Li J (2009) Response of hydrological processes to land-cover and climate changes in Kejie watershed, south-west China. Hydrological Processes 23:1179–1191

Menzel A, Sparks TH, Estrella N, Koch E, Aasa A, Ahas R, Alm-Kübler K, Bissolli P, Og B, Briede A, Chmielewski FM, Crepinsek Z, Curnel Y, Dahl Å, Defila C, Donnelly A, Filella Y, Jatczak K, Måge F, Mestre A, Nordli Ø, Peñuelas J, Pirinen P, Remišová V, Scheifinger H, Striz M, Susnik A, Vliet AJHV, Wielgolaski F-E, Zach S, Zust A (2006) European phenological response to climate change matches the warming pattern. Global Change Biol 12(10):1969–1976

Mihail JD, Bruhn JN, Bonello P (2007) Spatial and temporal patterns of morel fruiting. Mycol Res 111(3):339–346

Myers N, Mittermeier RA, Mittermeier CG, Faseca GABd, Kent J (2002) Biodiversity hotspots for conservation priorities. Nature 403:853–858

Newbound M, McCarthy M, Lebel T (2010) Phenology of epigeous macrofungi found in red gum woodlands. Fungal Biol 114(2–3):171–178. doi:10.1016/j.funbio.2009.12.001

Ogawa M (1975) Microbial ecology of mycorrhizal fungus, Tricholoma matsutake Ito et Imai (Sing.) in pine forest II, Mycorrhiza formed by Tricholoma matsutake. vol 272. The government forest experiment station, Tokyo, Japan

Ogawa M (1976) Microbial ecology of mycorrhizal fungus-Tricholoma matsutake Ito et Imai (Sing.) in pine forest III, fungal flora in Shiro soil and on the mycorrhiza. The government forest experiment station, Tokyo, Japan

Ogawa M (1977) Microbial ecology of mycorrhizal fungus, Tricholoma matsutake Ito et Imai (Sing.) in pine forest IV, The shiro of Tricholoma matsutake in the fugal community. vol 279. The government forest experiment station, Tokyo, Japan

Pearman PB, Guisan A, Zimmermann NE (2011) Impacts of climate change on Swiss biodiversity: an indicator taxa approach. Biol Conserv 144(2):866–875. doi:10.1016/j.biocon.2010.11.020

Peter M (2006) Ectomycorrhizal fungi – fairy rings and the wood-wide web. New Phytol 171:685–687

Pickles BJ, Egger KN, Massicotte HB, Green DS (2012) Ectomycorrhizas and climate change. Fungal Ecol 5(1):73–84. doi:10.1016/j.funeco.2011.08.009

Pinna S, Gévry MF, Côté M, Sirois L (2010) Factors influencing fructification phenology of edible mushrooms in a boreal mixed forest of Eastern Canada. For Ecol Manage 260(3):294–301. doi:10.1016/j.foreco.2010.04.024

Primack RB, Miller-Rushing AJ (2011) Broadening the study of phenology and climate change. New Phytol 191(2):307–309. doi:10.1111/j.1469-8137.2011.03773.x

Salerni E, Perini C (2004) Experimental study for increasing productivity of Boletus edulis s.l. in Italy. For Ecol Manage 201:161–170

Samils N, Olivera A, Danell E, Alexander S, Fischer C, Colinas C (2008) The socioeconomic impact of truffle cultivation in Rural Spain. Econ Bot 62(3):331–340. doi:10.1007/s12231-008-9030-y

Schwartz MD, Ahas R, Aasa A (2006) Onset of spring starting earlier across the Northern Hemisphere. Global Change Biol 12:343–351

Sitta N, Floriani M (2008) Nationalization and globalization trends in the wild mushroom commerce of Italy with emphasis on Porcini (Boletus edulis and Allied Species). Econ Bot 62(3):307–322. doi:10.1007/s12231-008-9037-4

Thomas CD, Cameron A, Green RE, Bakkenes M, Beaumont LJ, Collingham YC, Erasmus BFN, de Siqueira MF, Grainger A, Hannah L, Hughes L, Huntley B, van Jaarsveld AS, Midgley GF, Miles L, Ortega-Huerta MA, Townsend Peterson A, Phillips OL, Williams SE (2004) Extinction risk from climate change. Nature 427 (6970):145–148. doi:http://www.nature.com/nature/journal/v427/n6970/suppinfo/nature02121_S1.html

Ugalde U (2006) Autoregulatory signals in mycelial fungi growth, differentiation and sexuality. In: Kües U, Fischer R (eds) vol 1. The Mycota. Springer, Berlin, pp 203–213. doi:10.1007/3-540-28135-5_11

Wang X-H, Liu P-G (2002) Resources investigation and studies on the wild commercial fungi in Yunnan (in Chinese). Biodivers Sci 10(3):318–325

Wang Y, Hall IR, Evans LA (1997) Ectomycorrhizal fungi with edible fruiting bodies.1. Tricholoma matsutake and related fungi. Econ Bot 51(3):311–327

Weckerle C, Yang Y, Huber F, Li Q (2010) People, money, and protected areas: the collection of the caterpillar mushroom Ophiocordyceps sinensis in the Baima Xueshan Nature Reserve, Southwest China. Biodivers Conserv 19(9):2685–2698. doi:10.1007/s10531-010-9867-0

Wold S (1995) PLS for multivariate linear modeling. In: Waterbeemd VD (ed) Chemometric methods in molecular design: methods and principles in medicinal chemistry, vol 2. Verlag-Chemie, Weinheim, pp 195–218

Wold S, Sjostrom M, Eriksson L (2001) PLS-regression: a basic tool of chemometrics. Chemometrics Intellig Lab Syst 58:109–130

Yamada A, Maeda K, Kobayashi H, Murata H (2006) Ectomycorrhizal symbiosis in vitro between Tricholoma matsutake and Pinus densiflora seedlings that resembles naturally occurring 'shiro'. Mycorrhiza 16:111–116. doi:10.1007/s00572-005-0021-x

Yang Z (2010) Inventory of higher fungi in the Hengduan Mountains of southwestern China (in Chinese). Chinese Bulletin of Life Sciences 22(11):1086–1091

Yang X, He J, Li C, Ma J, Yang Y, Xu J (2008) Matsutake trade in Yunnan Province, China: an overview. Econ Bot 62(3):269–277

Yang X, Wilkes A, Yang Y, Xu J, Geslani CS, Yang X, Gao F, Yang J, Robinson B (2009) Common and privatized: conditions for wise management of matsutake mushrooms in Northwest Yunnan province, China. Ecol Soc 14(2):30. doi:http://www.ecologyandsociety.org/vol14/iss2/art30/

Yu H, Luedeling E, Xu J (2010) Winter and spring warming result in delayed spring phenology on the Tibetan Plateau. PNAS 107:22151–22156

Zhang Y, Zhou D, Zhao Q, Zhou T, Hyde K (2010) Diversity and ecological distribution of macrofungi in the Laojun Mountain region, southwestern China. Biodivers Conserv 19(12):3545–3563. doi:10.1007/s10531-010-9915-9
Acknowledgements
This study was sponsored jointly by the National Natural Science Foundation of China (Grant No. 30800158), the 11th Five-Year China Key Science & Technology Project on Silviculture for Carbon Sequestration in Subtropics (Grant No: 2008BAD95B09) and the Ford Foundation (Grant No. 10850639). We are grateful to David Pilz and Edward Grumbine for critical comments and Greta M. Pennington Rana for English editing. We also thank the Global Research Network for Fungal Biology, the National Research Council of Thailand (grant NRCT/55201020007), Mae Fah Luang University (grant MFU/54 1 01 02 00 48) and King Saud University for support.
About this article
Cite this article
Yang, X., Luedeling, E., Chen, G. et al. Climate change effects fruiting of the prize matsutake mushroom in China. Fungal Diversity 56, 189–198 (2012). https://doi.org/10.1007/s13225-012-0163-z
Received:

Accepted:

Published:

Issue Date:
Keywords
Fruiting

Phenology

Productivity

Response

Projection to Latent Structures regression

Tricholoma matsutake

Yunnan