Abstract
An account of the Chinese species of Hymenochaetaceae based on most recent phylogenetic analysis is presented. One hundred and seventy species from 23 genera are recognized; descriptions are provided based on the Chinese collections. Keys to genera and species are given. Phellinopsis gen. nov. is introduced. Coltricia abieticola sp. nov., Coltricia crassa sp. nov., Coltricia macropora sp. nov., Coltricia spina sp. nov., Coltriciella subglobosa sp. nov., Fuscoporia yunnanensis sp. nov. and Inonotus magnisetus sp. nov. are described here as new. Eighteen new combinations, Fulvifomes cesatii, F. chinensis, F. collinus, F. glaucescens, F. inermis, F. johnsonianus, F. kanehirae, F. macgregorii, F. minisporus, F. pullus, F. umbrinellus, Fuscoporia setifera, Inonotus lonicericola, I. tricolor, Phellinopsis conchata, P. occidentalis, Porodaedalea himalayensis and P. yamanoi are proposed. The taxonomy of all species is discussed. Spore dimensions given in this study derive from at least 30 spores of each species, and 10 386 spores were measured from 347 specimens. Two thousand specimens were examined, and they are listed after each species. Colour photos for 140 species are supplied.This report provides a modern treatment of the Hymenochaetaceae of China. To further support the results of morphology, nuclear large subunit (nuc-LSU) sequences from some typical species were selected to reconstruct their phylogeny.
Access options
Buy single article
Instant access to the full article PDF.
USD 39.95
Price excludes VAT (USA)
Tax calculation will be finalised during checkout.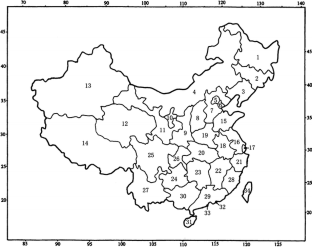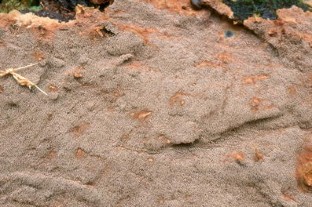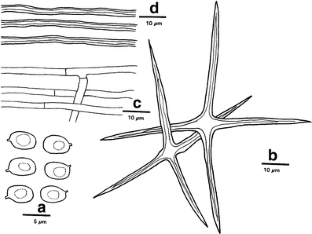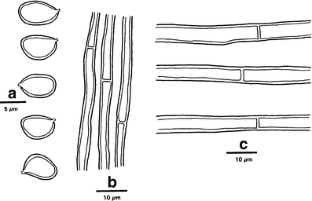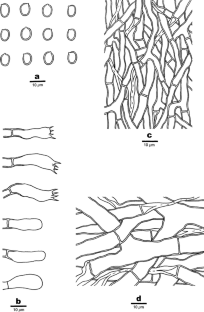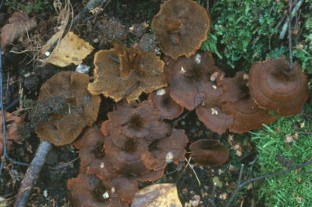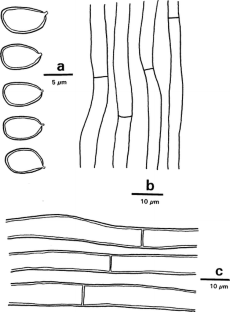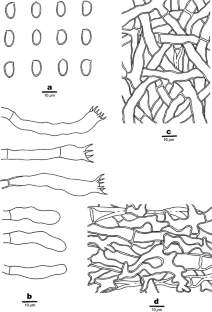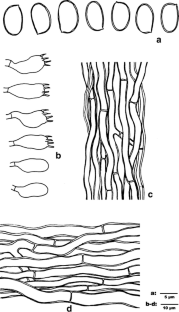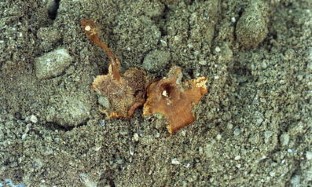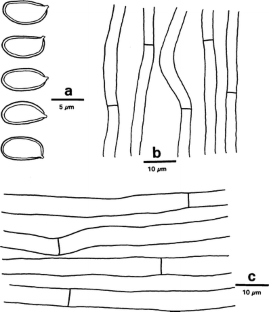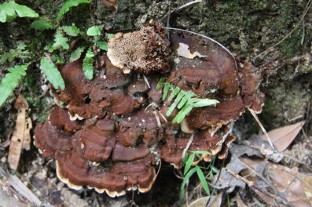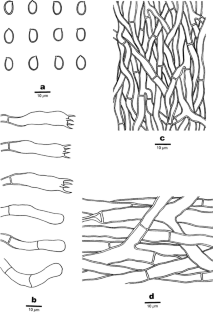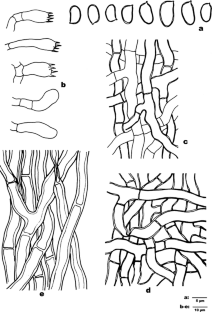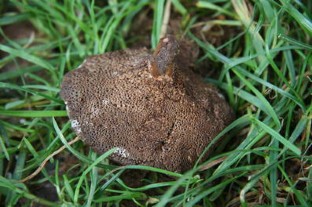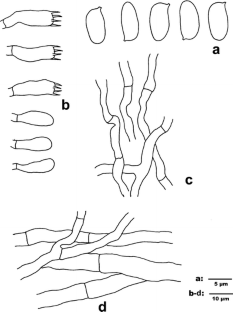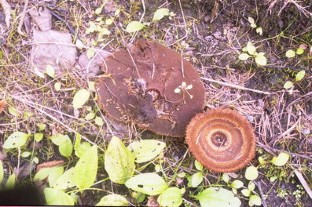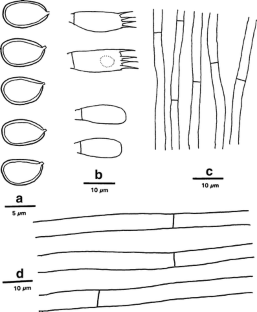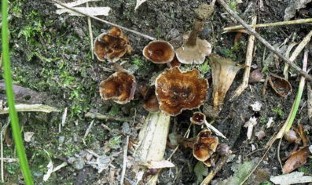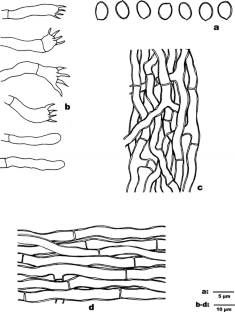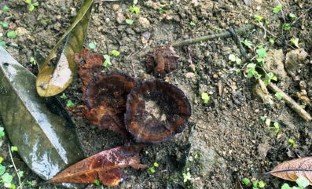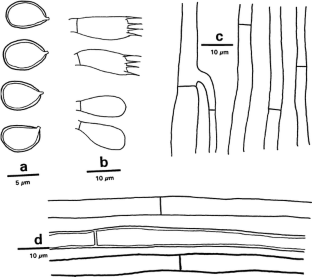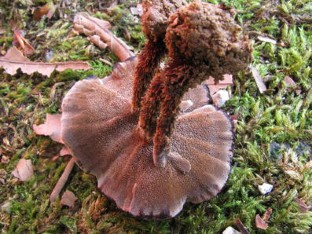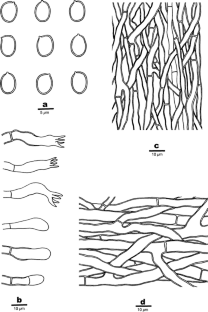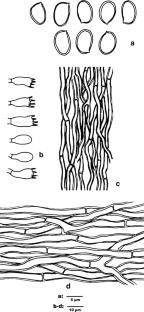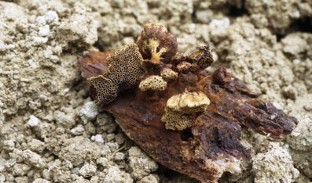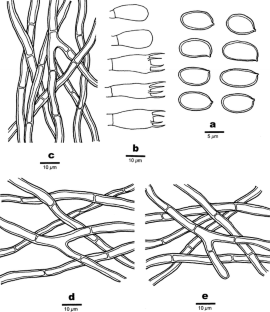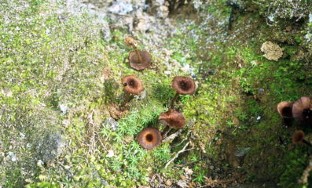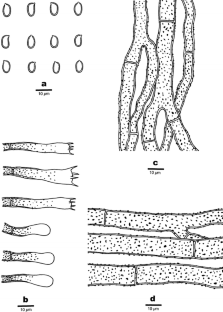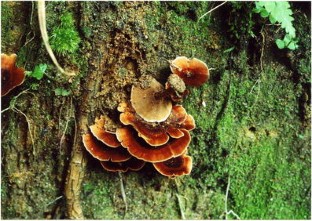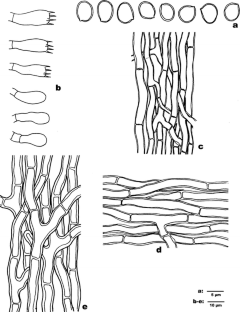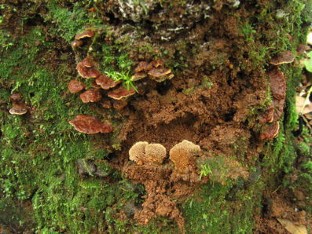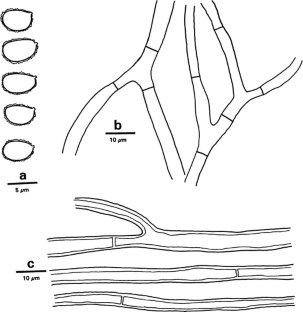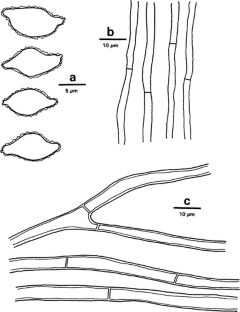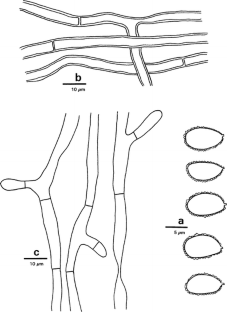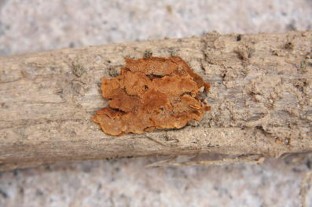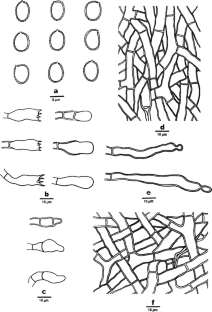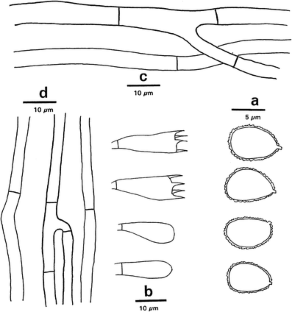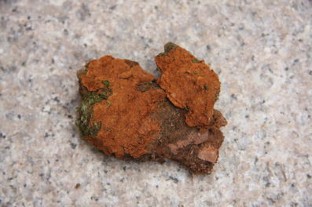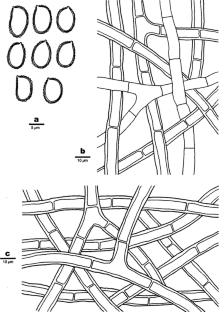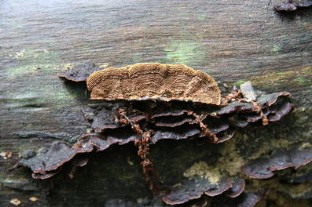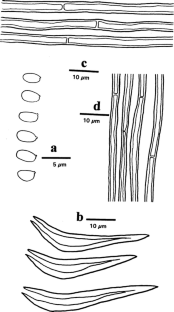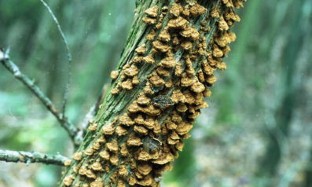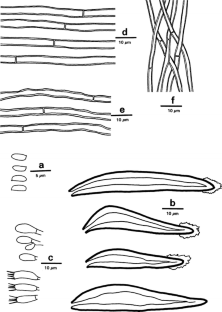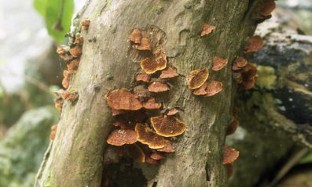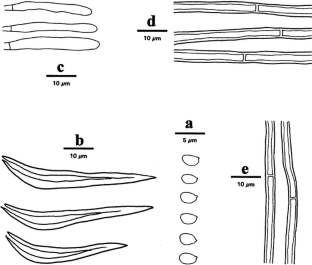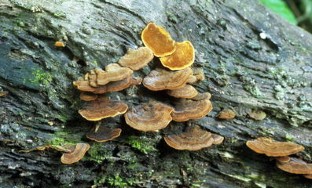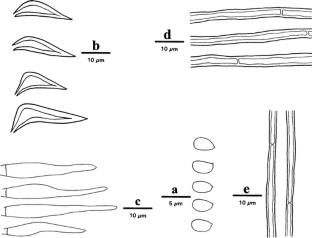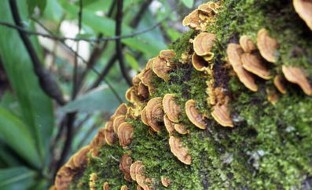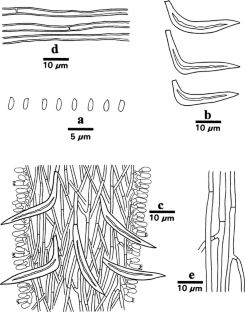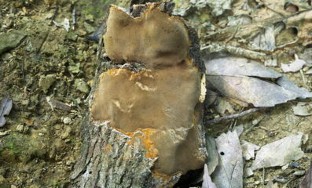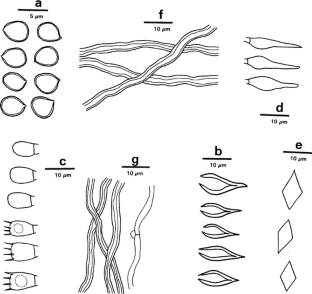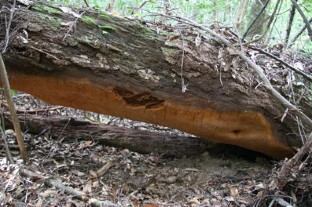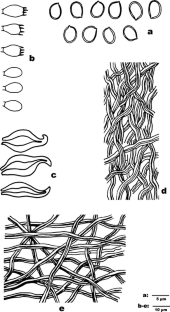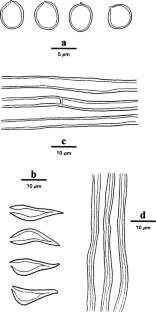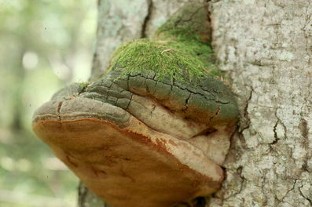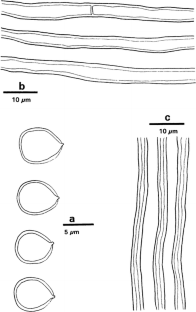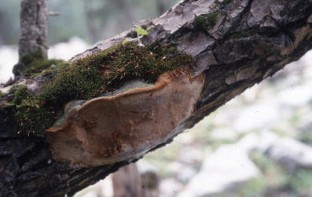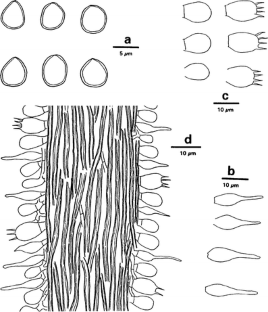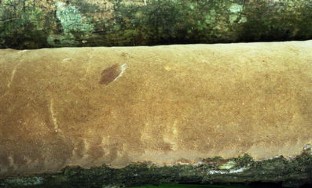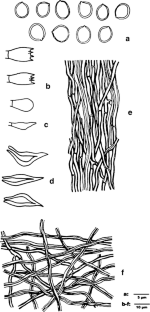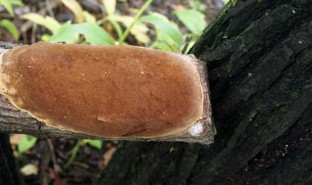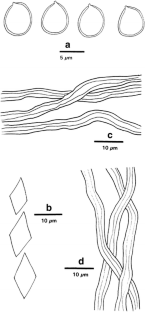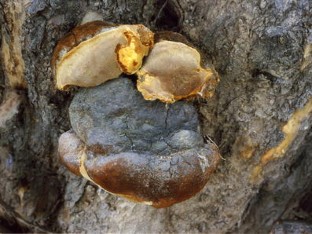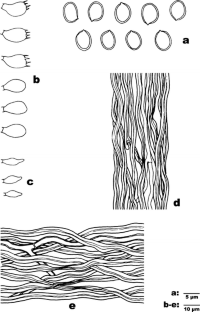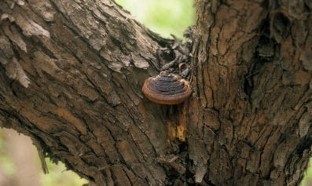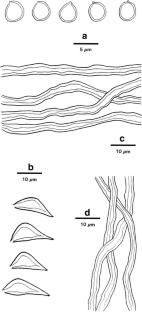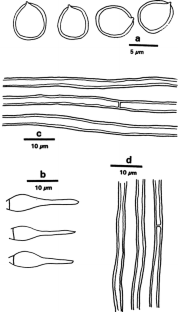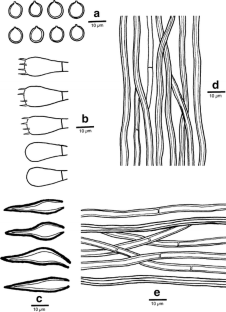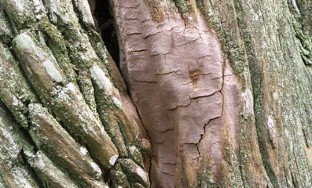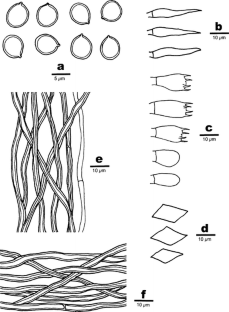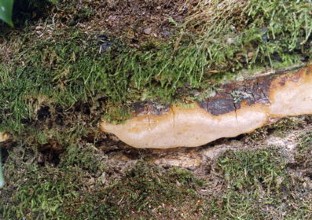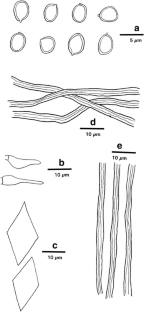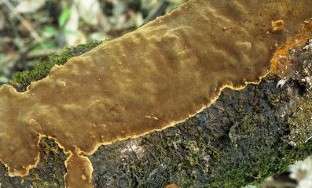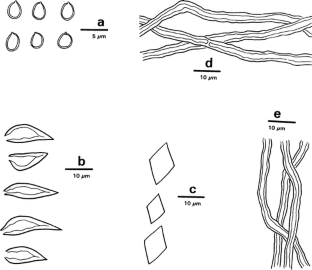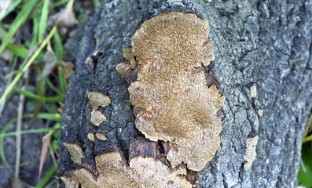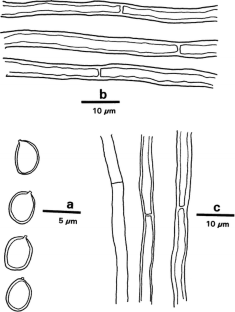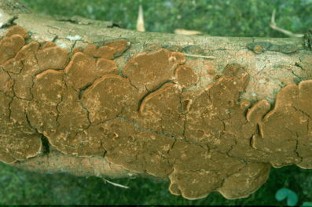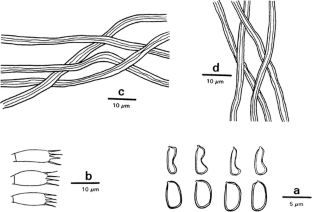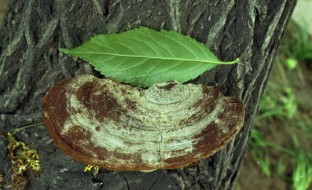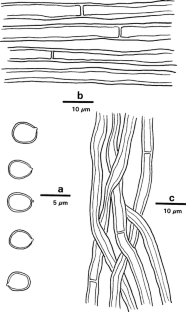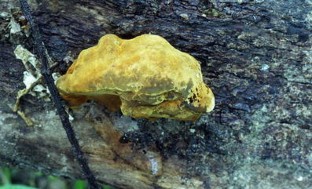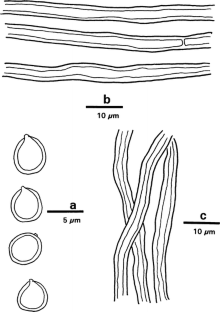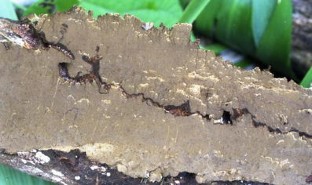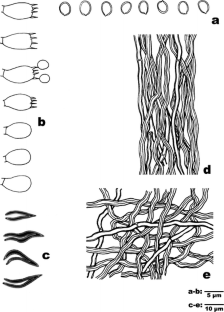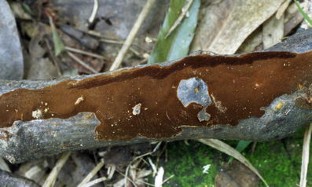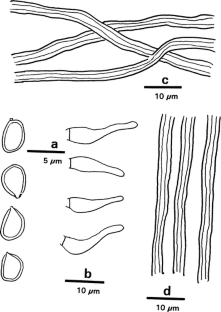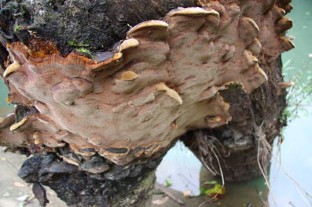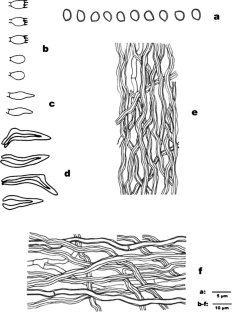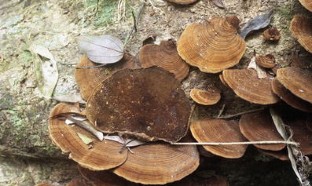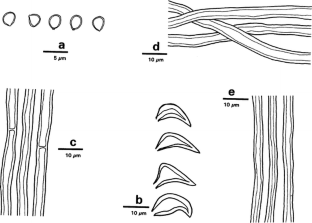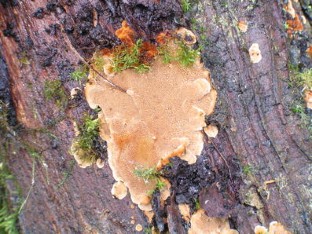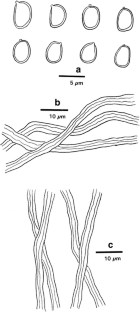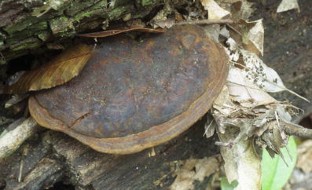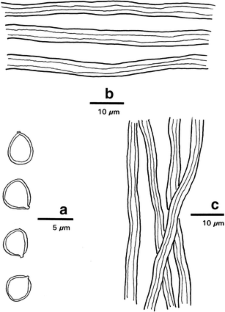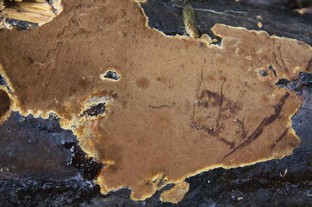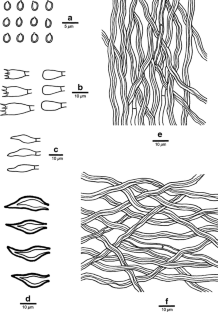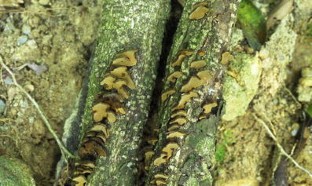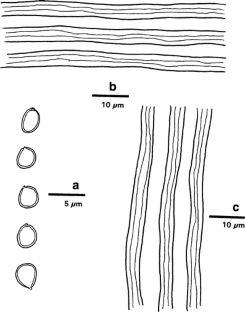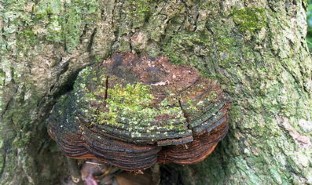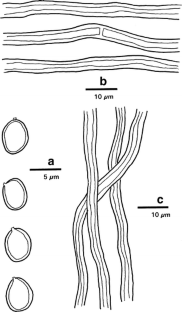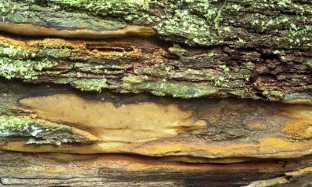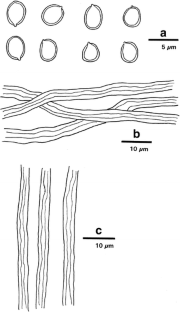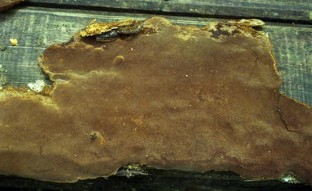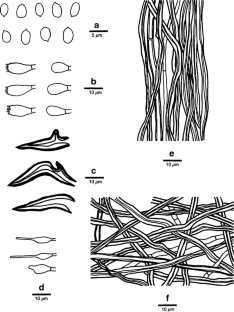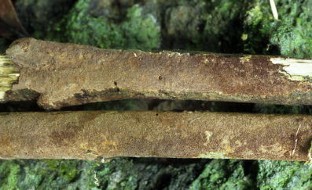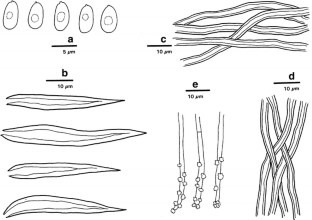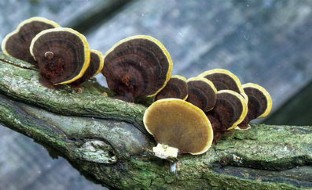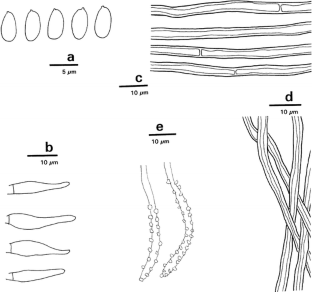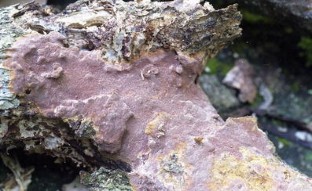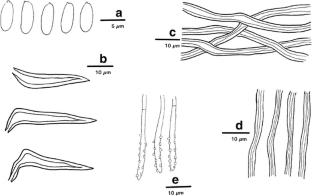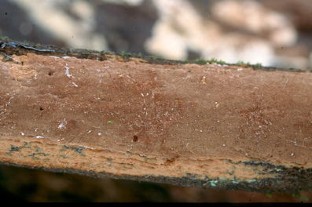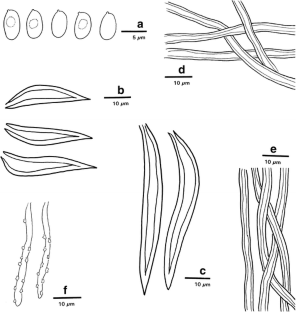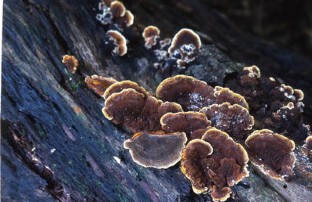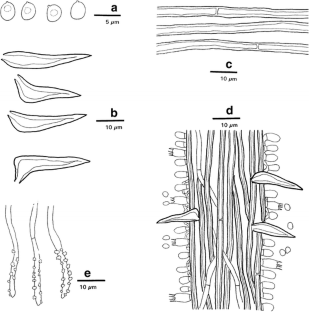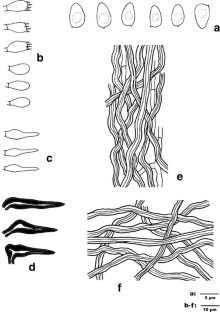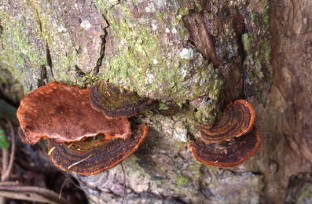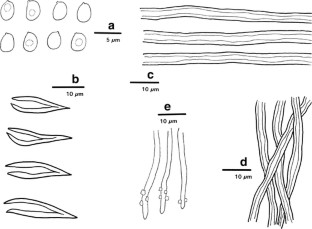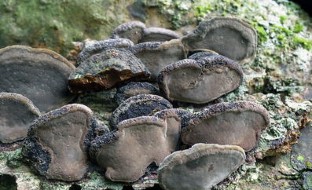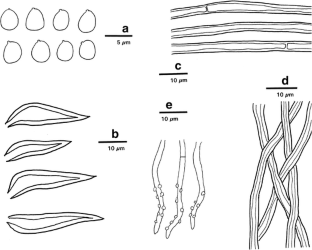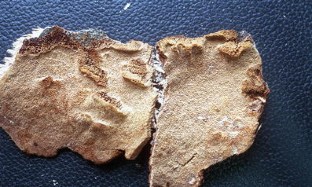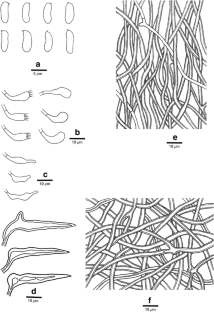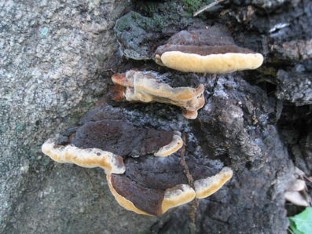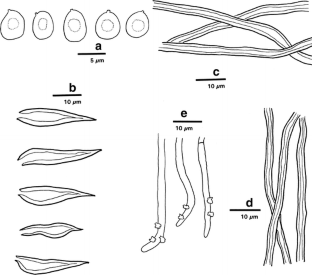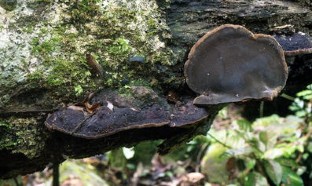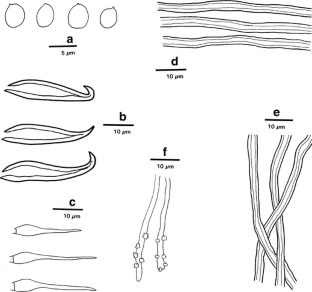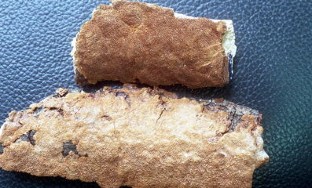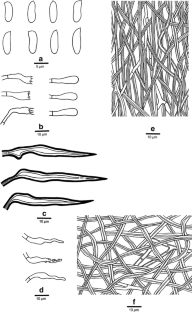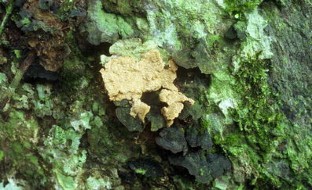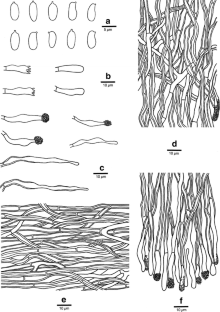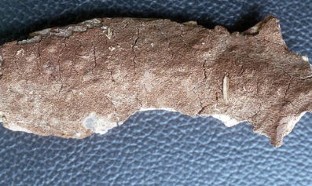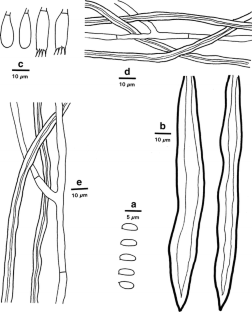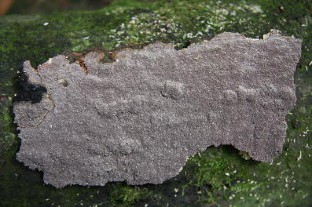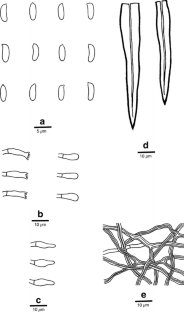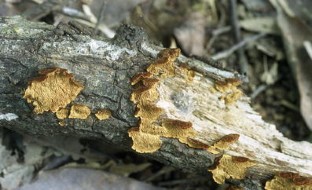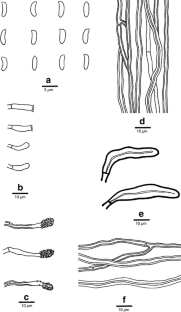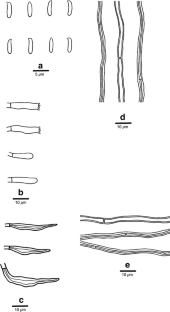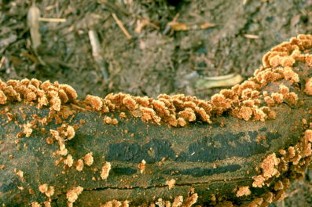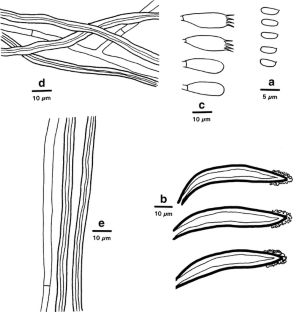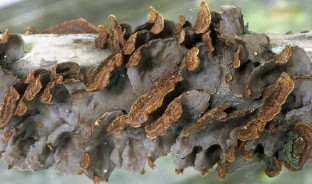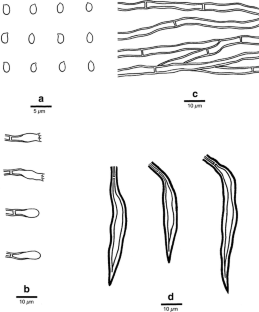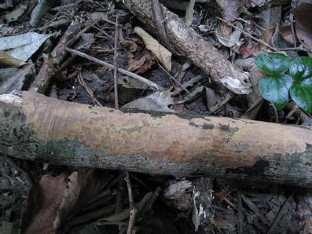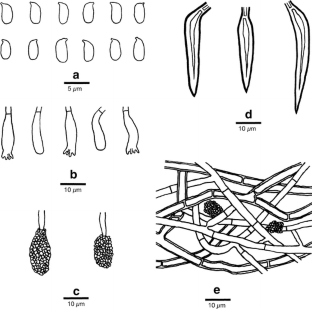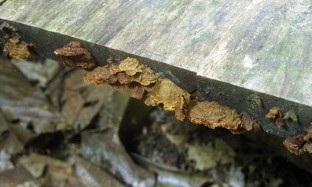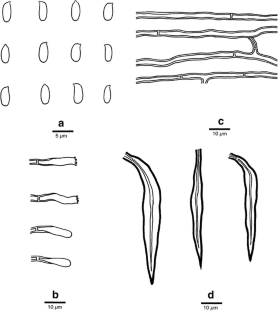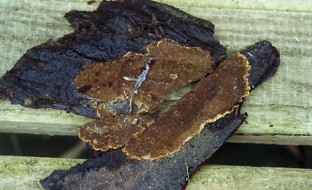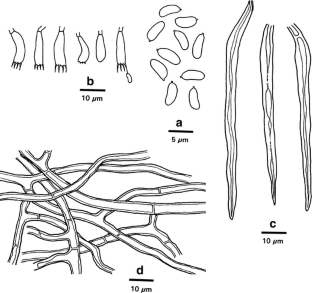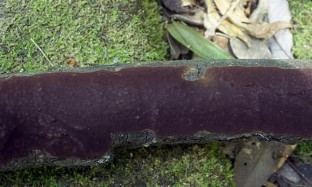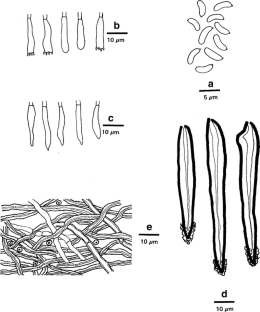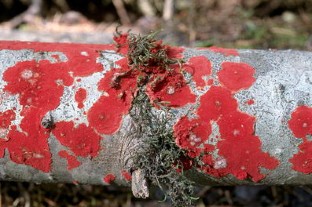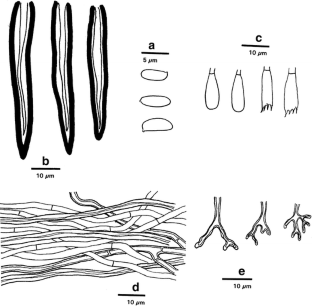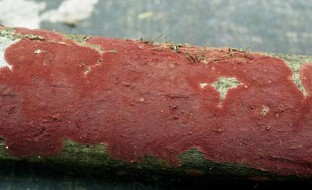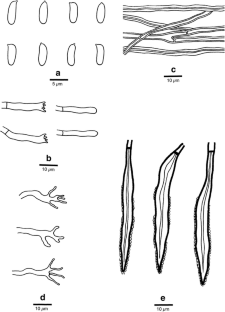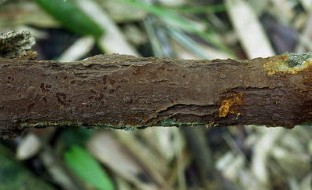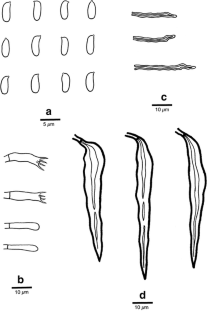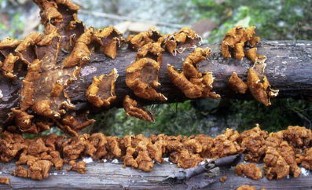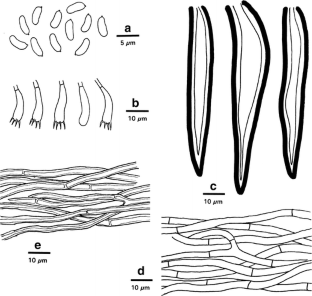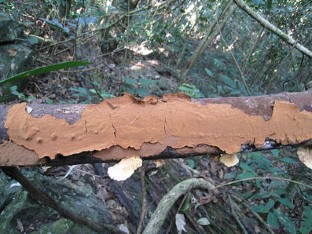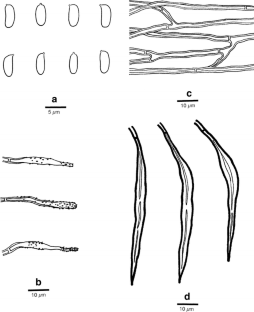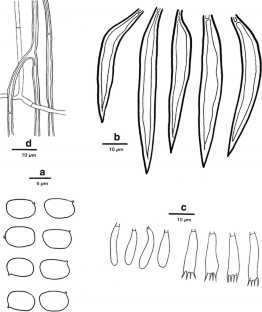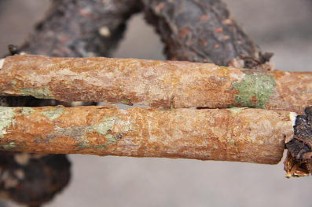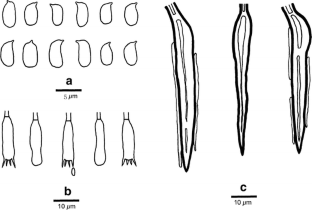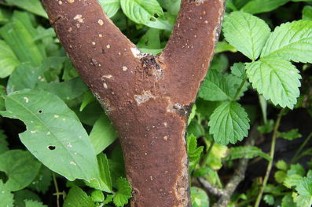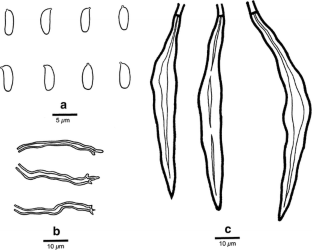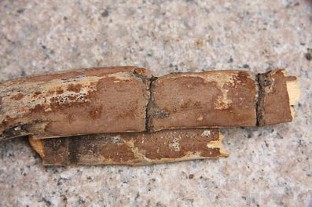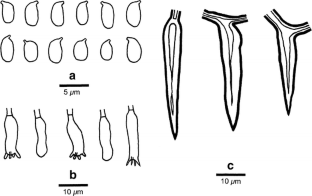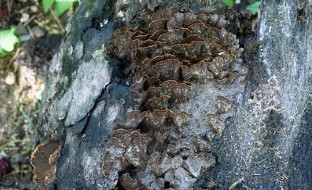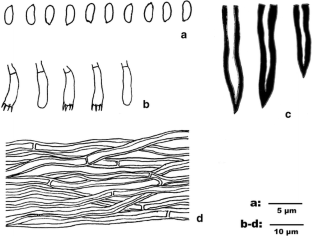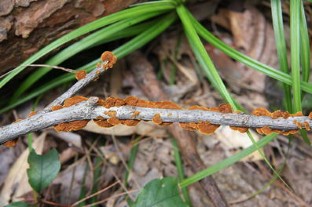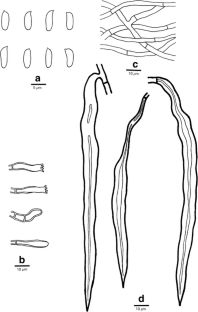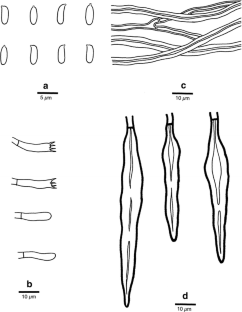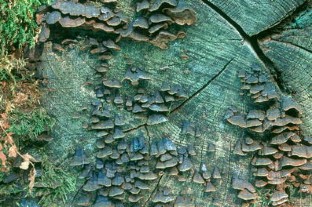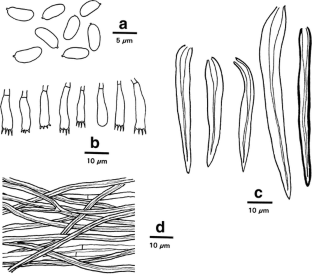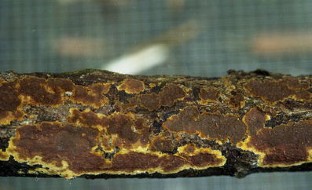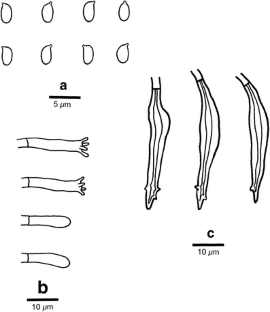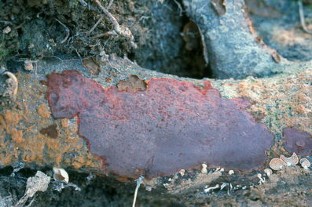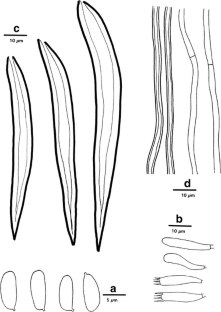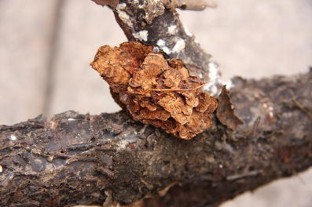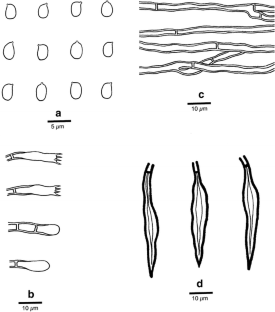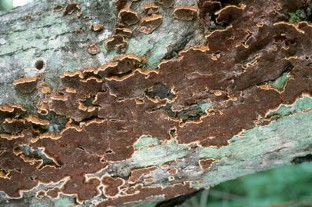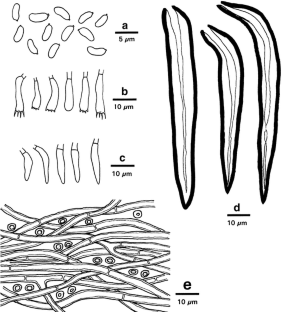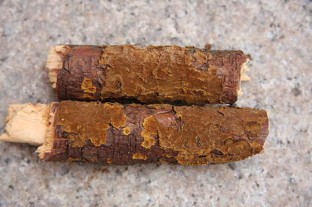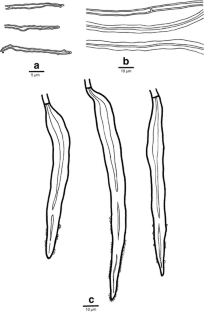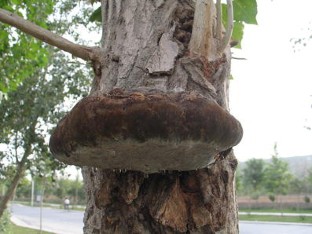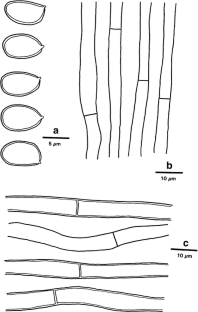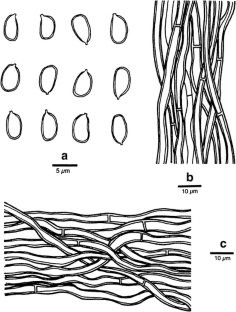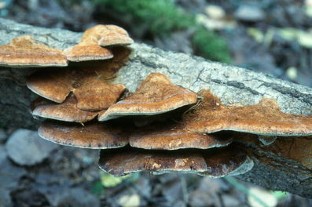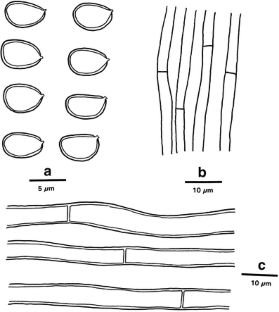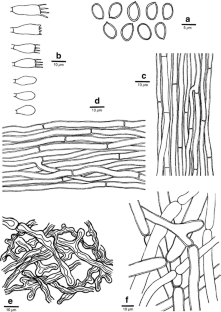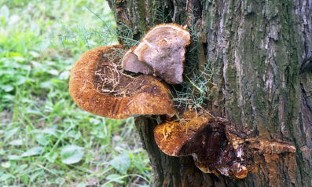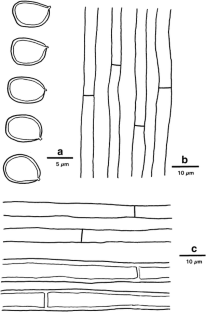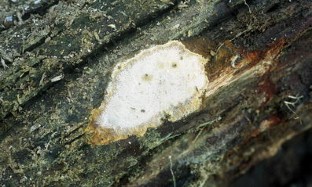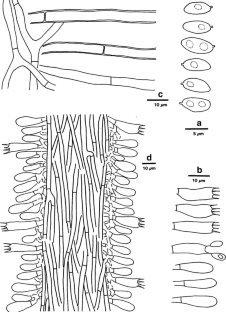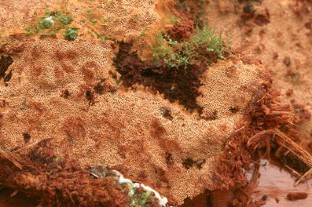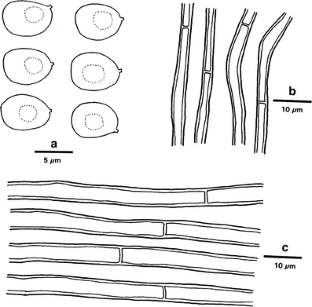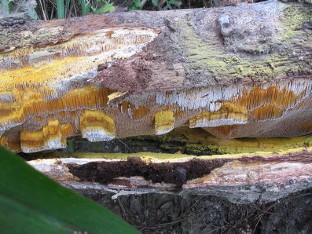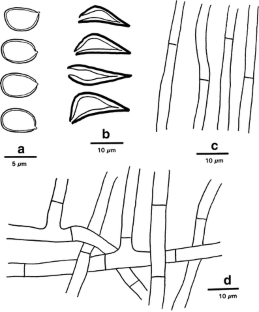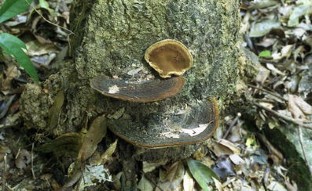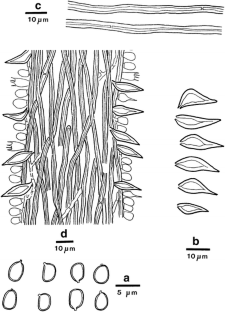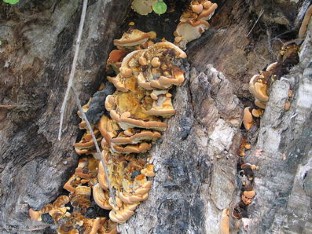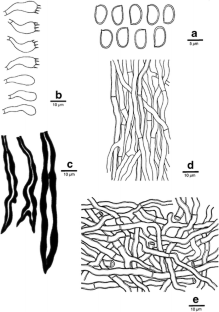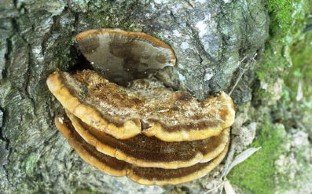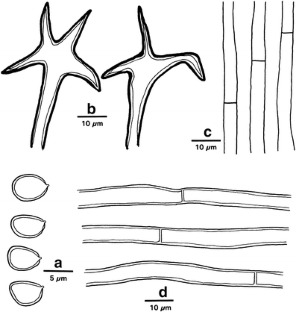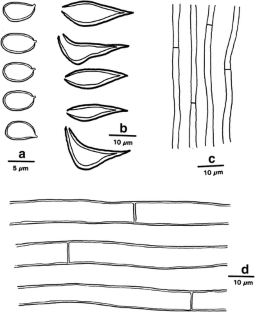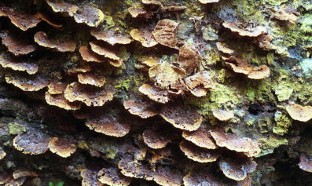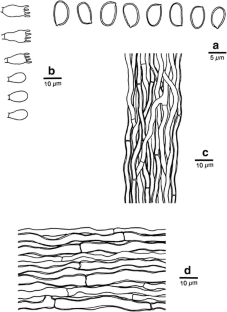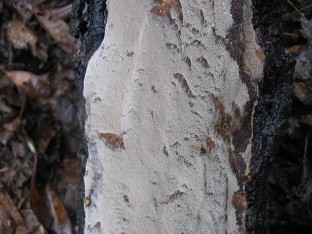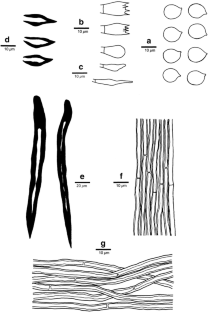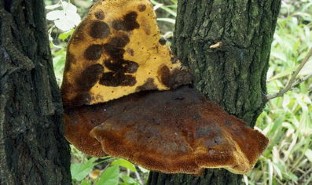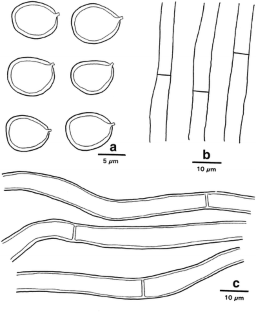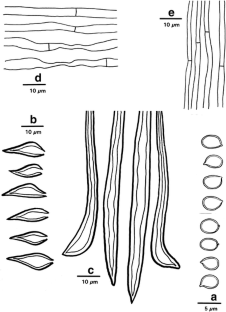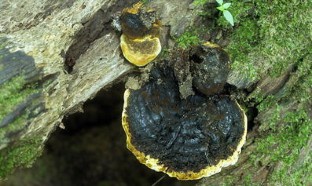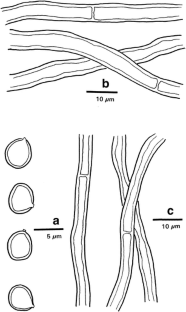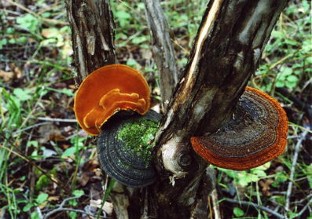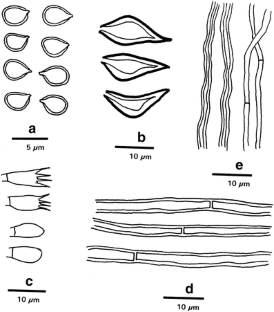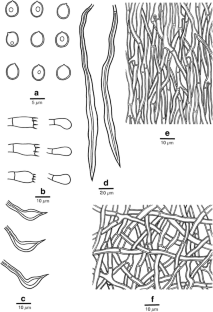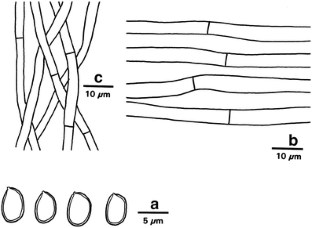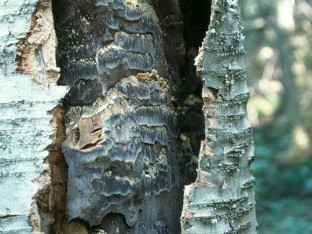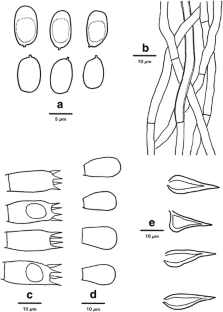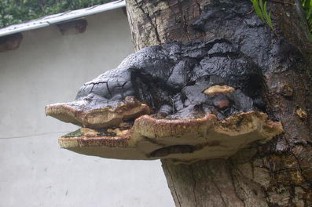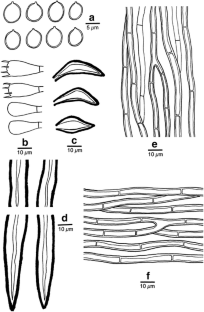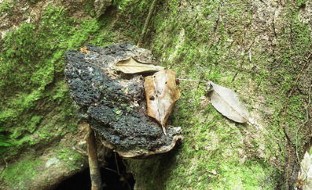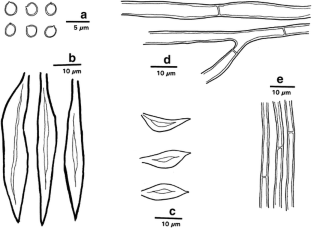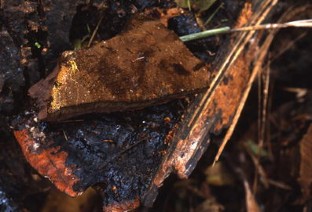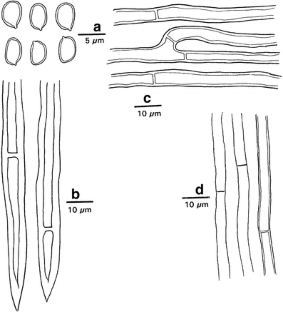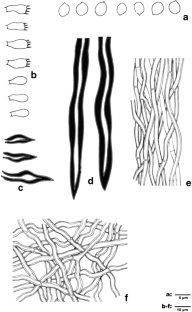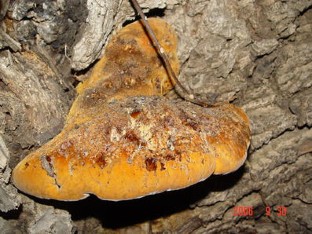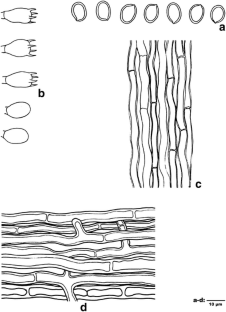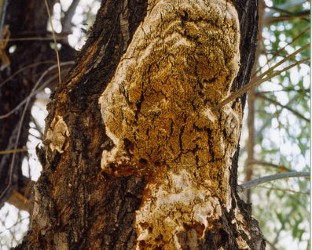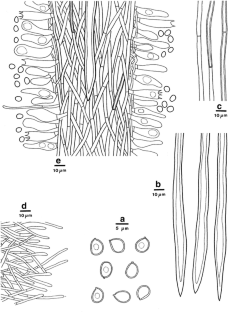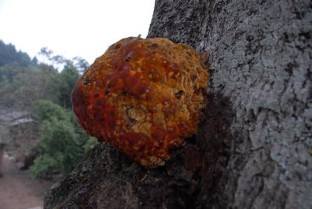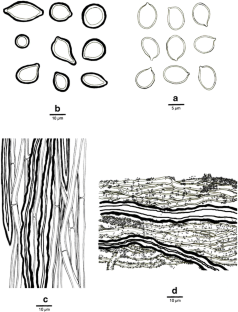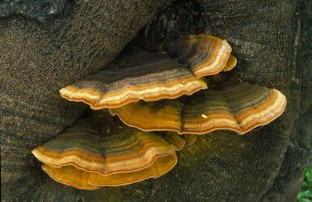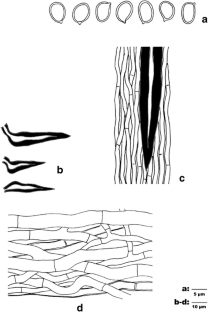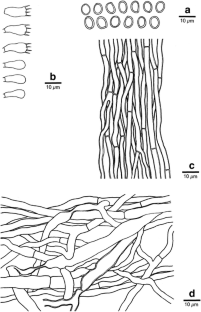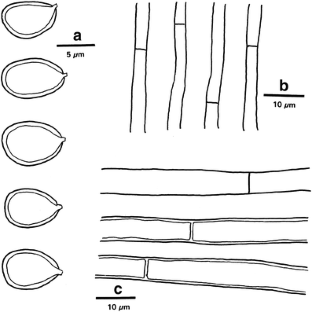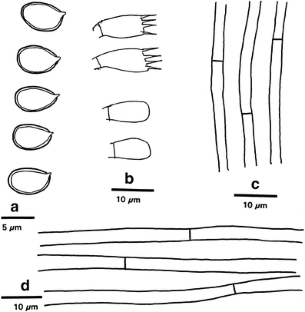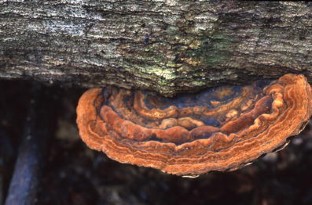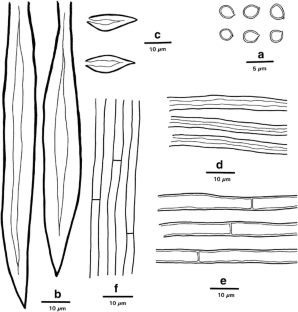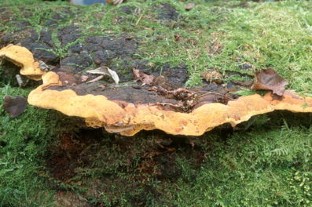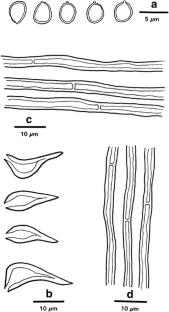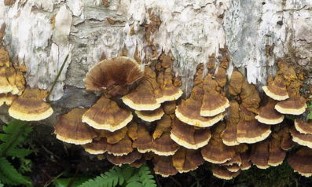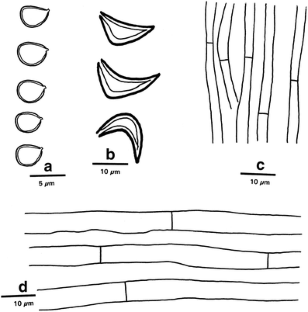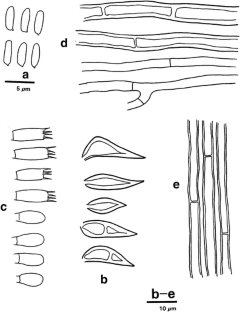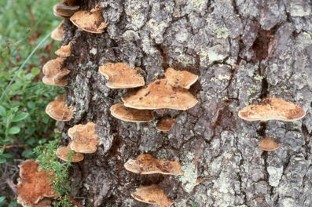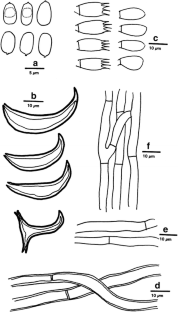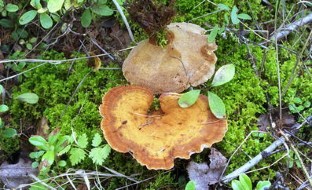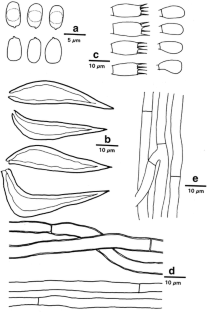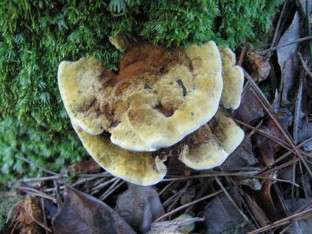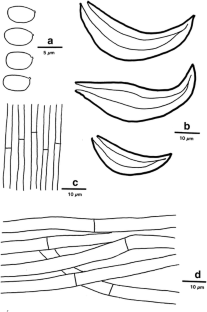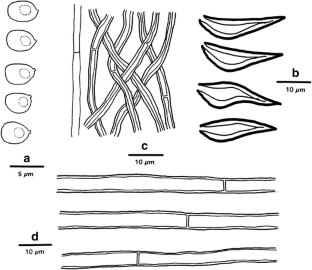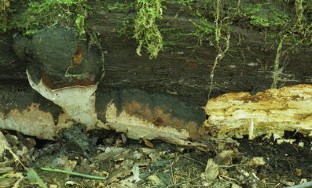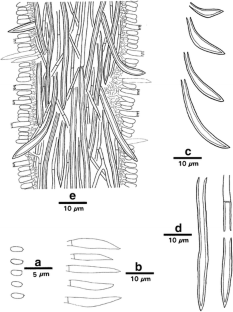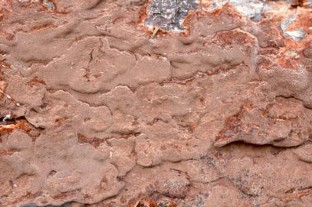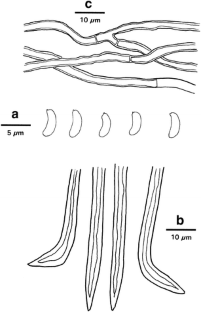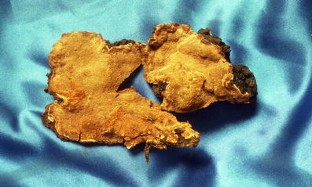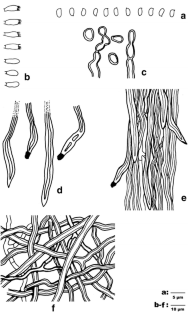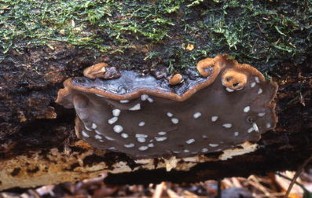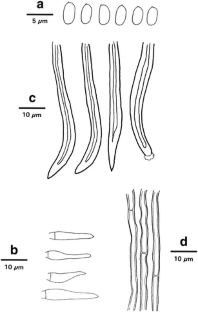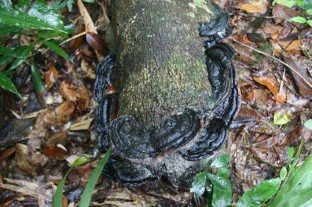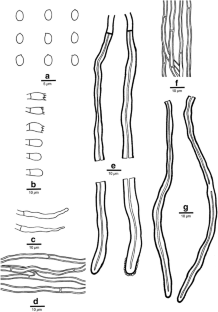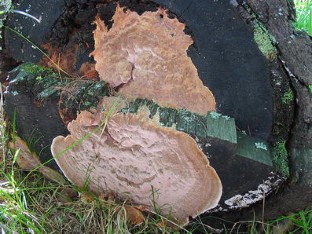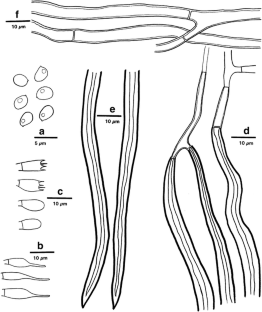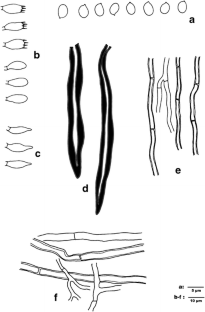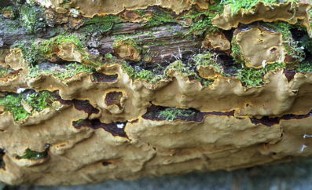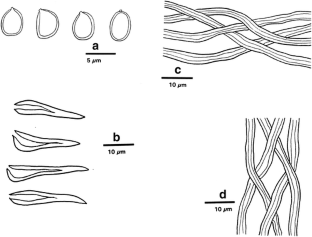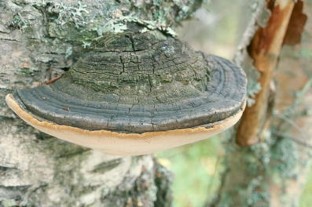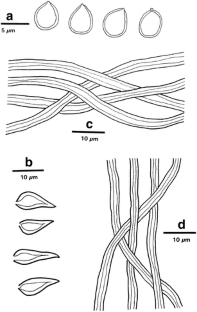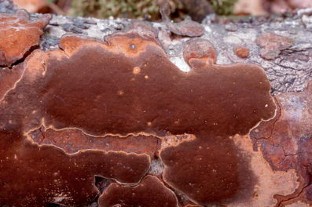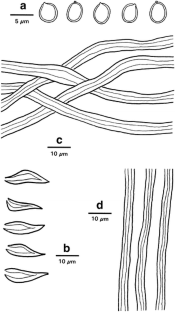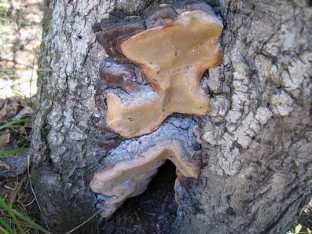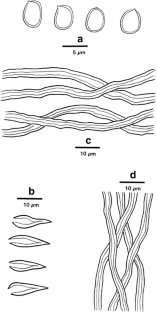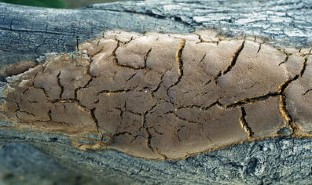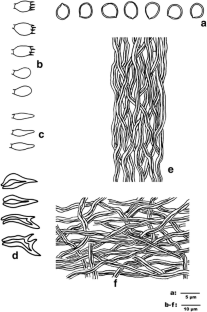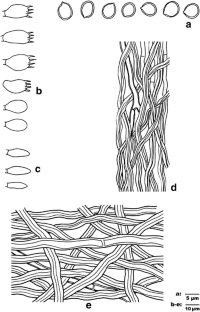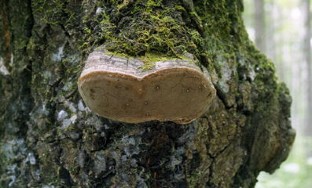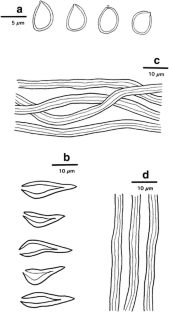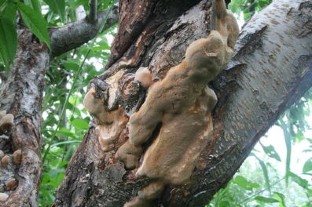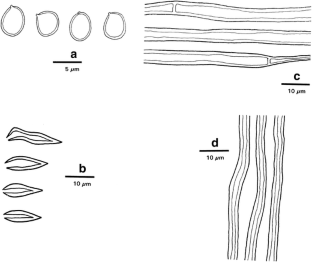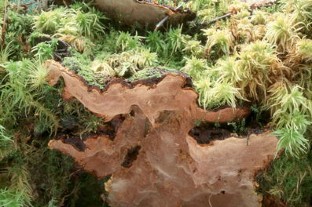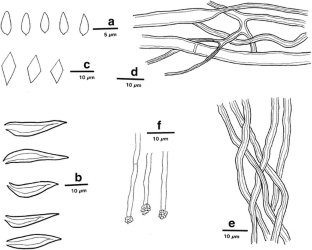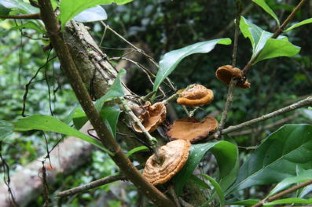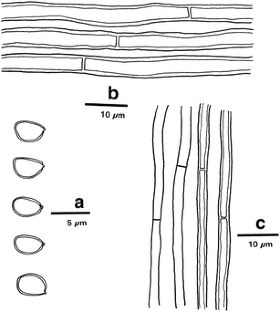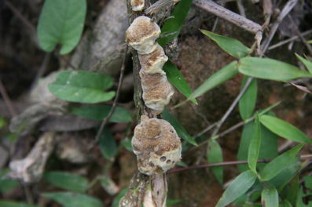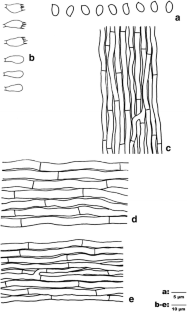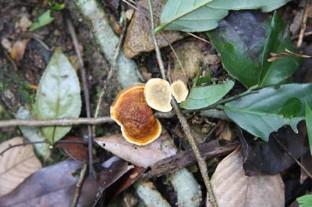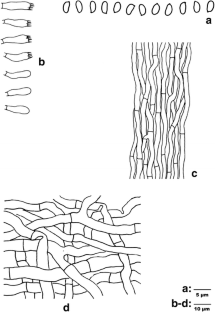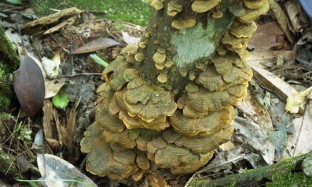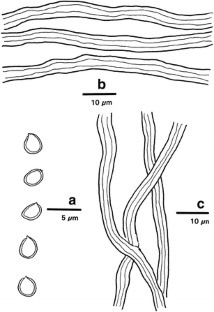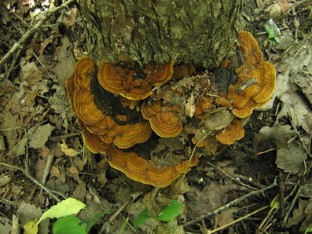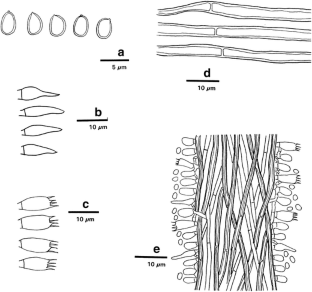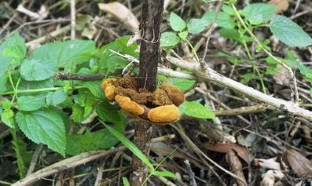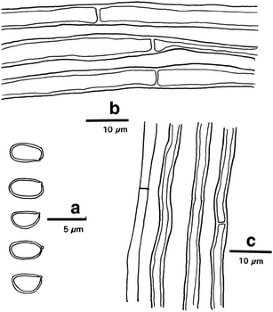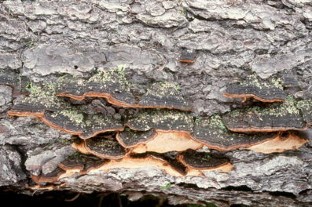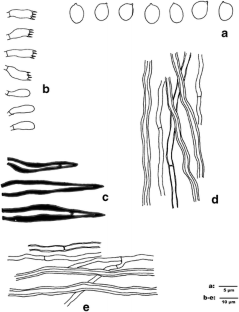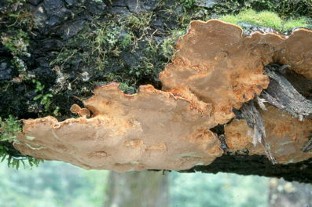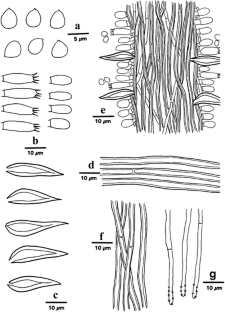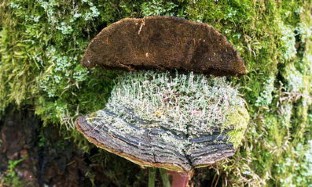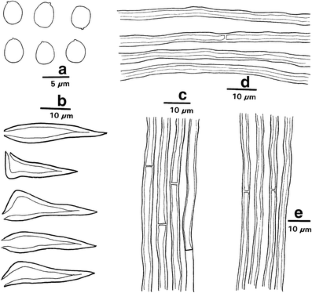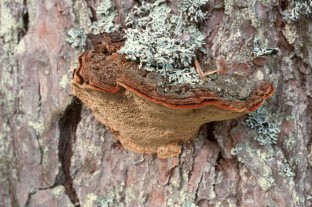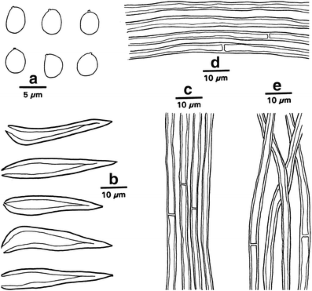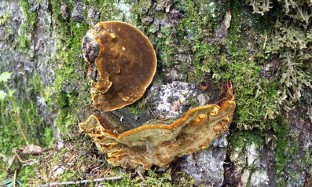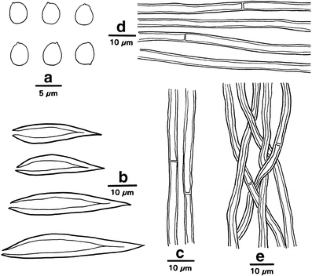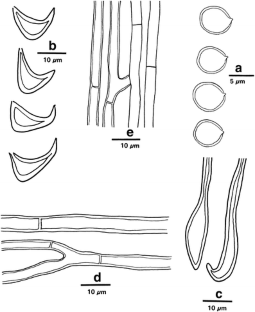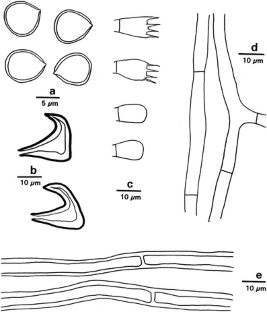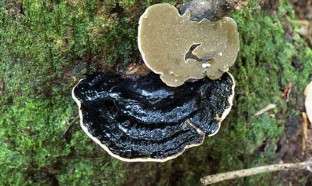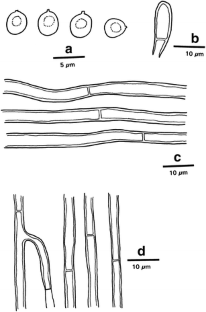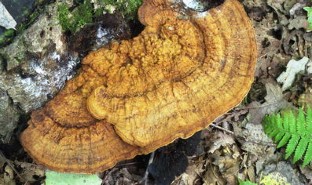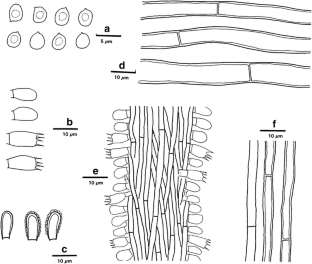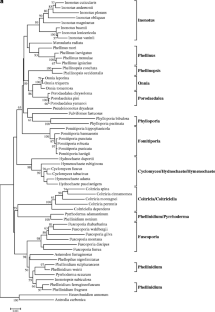 References
Abe Y, Kobayashi T, Onuki M, Hattori T, Tsurumachi M (1995) Brown root rot of trees caused by Phellinus noxius in windbreaks on Ishigaki island, Japan. Incidence of disease, pathogen and artificial inoculation. Ann Phytopathol Soc Japan 61:425–433

Aime MC, Henkel TW, Ryvarden L (2003) Studies in neotropical polypores 15. New and interesting species from Guyana. Mycologia 95:614–619

Banik MT, Paul JA, Burdsall HH Jr, Cooke ME (1993) Serological differentiation of two forms of Phellinus weirii. Mycologia 85:605–611

Bi ZS, Zheng GY, Lu DJ (1982) Basidiomycetes from Dinghu Mountain of China 1. Some species of Polyporaceae. Acta Mycol Sinica 1:72–78

Binder M, Hibbett DS, Larsson KH, Larsson E, Langer E, Langer G (2005) The phylogenetic distribution of resupinate forms across the major clades of mushroom-forming fungi (Homobasidiomycetes). Syst Biodivers 3:113–157

Bondartseva MA, Parmasto EH (1986) Clavis diagnostica fungorum URSS. Ordo Aphyllophorales 1. Familiae Hymenochaetaceae, Lachnocladiaceae, Coniophoraceae, Schizophyllaceae. Nauka, Leningrad, p 191

Bondartseva MA, Herrera S, Sandoval D, Cejas F (1992) Taxonomical problems of the Cuban Hymenochaetaceous fungi. Mikol Fitopatol 26:1–13

Buchanan PK, Ryvarden L (1993) Type studies in the Polyporaceae 24. Species described by Cleland, Rodway and Cheel. Australian Syst Bot 6:215–235

Cerný A (1968) Phellinus pilatii sp. nov. ein sehr schädlicher Parasit an Populus alba L. und Populus canescens Smith. Ceská Mykol 19:1–8

Cerný A (1985) Taxonomic study in the Phellinus pini complex. Ceská Mykol 39:71–84

Chang TT (1995) Decline of nine tree species associated with brown root rot caused by Phellinus noxius in Taiwan. Plant Dis 79:692–695

Chang TT, Chou WN (1998) Two new species of Inonotus from Taiwan. Mycol Res 102:788–790

Coelho G, da Silverira RMB, Guerrero RT, Rajchenberg M (2009) On poroid Hymenochaetales growing on bamboos in Southern Brazil and NE Argentina. Fungal Divers 36:1–8

Corfixen P (1990) A new species of Inonotus (Hymenochaetaceae) from Scandinavia. Nordic J Bot 10:451–455

Corner EJH (1932) The identification of the brown-root fungus. Gard Bull Straits Settlem 5:316–350

Corner EJH (1991) Ad Polyporaceas 7. The xanthochroic polypores. Beih Nova Hedwigia 101:1–175

Cui BK, Dai YC (2007) Two polypores from Tianmu Mountains new to China. J Fungal Res 5:125–128

Cui BK, Dai YC (2008) Wood-rotting fungi in eastern China 2. A new species of Fomitiporia (Basidiomycota) from Wanmulin Nature Reserve, Fujian Province. Mycotaxon 105:343–348

Cui BK, Yuan HS, Dai YC (2010) Phylloporia (Basidiomycota, Hymenochaetaceae) in China. Mycotaxon 113:171–178

Cunningham GH (1950) Australian polyporaceae in herbaria of Royal Botanical Garden, Kew and British Museum of Natural History. Proc Linn Soc NSW 75:214–249

Cunningham GH (1957) Thelephoraceae of New Zealand XIV- The genus Hymenochaete. Trans Roy Soc New Zealand 85(1):1–51

Cunningham GH (1965) Polyporaceae of New Zealand. New Zealand Dept Sci Industr Res Bull 164:1–304

Dai YC (1995) Changbai wood-rotting fungi 3. The genus Phellinidium (Basidiomycetes) and a new species, P. aciferum. Ann Bot Fennici 32:63–73

Dai YC (1999) Phellinus sensu lato (Aphyllophorales, Hymenochaetaceae) in East Asia. Acta Bot Fennica 166:1–115

Dai YC (2009) Phellinidium (Basidiomycota, Hymenochaetales) in China. Mycosystema 28:25–28

Dai YC (2010) Coltricia (Basidiomycota, Hymenochaetaceae) in China. Sydowia 62:11–21

Dai YC, Cui BK (2005) Two new species of Hymenochaetaceae from eastern China. Mycotaxon 94:341–347

Dai YC, Li HJ (2010) Notes on Hydnochaete (Hymenochaetales) with a seta-less new species discovered in China. Mycotaxon 111:481–487

Dai YC, Niemelä T (2006) Hymenochaetaceae in China: hydnoid, stereoid and annual poroid genera, plus additions to Phellinus. Acta Botanica Fennica 179:1–78

Dai YC, Qin GF (1998) Phellinidium sulphurascens—a forest pathogen in China. Fung Sci 13:101–108

Dai YC, Xu MQ (1998) Studies on the medicinal polypore, Phellinus baumii, and its kin P. linteus. Mycotaxon 67:191–200

Dai YC, Yuan HS (2005) Inocutis subdryophila (Basidiomycota), a new polypore from China. Mycotaxon 93:167–171

Dai YC, Yuan HS (2007) Type studies on polypores described by G.Y. Zheng and Z.S. Bi. From southern China. Sydowia 59:25–31

Dai YC, Zang M (2002) Fomitiporia tibetica, a new species of Hymenochaetaceae (Basidiomycota) from China. Mycotaxon 83:217–222

Dai YC, Zhou TX (2000) A new species of Inonotus (Basidiomycotina) from Yunnan, southern China. Mycotaxon 74:331–335

Dai YC, Bondartseva MA, Xu BY, Yu CZ (1996) A re-collection of Inonotus pruinosus Bondartsev (Polyporaceae, Basidiomycetes). Karstenia 36:47–50

Dai YC, Niemelä T, Zang M (1997) Synopsis of the genus Inonotus (Basidiomycetes) sensu lato in China. Mycotaxon 65:273–283

Dai YC, Zhang XQ, Zhou TX (2000) Changbai wood-rotting fungi 12. Species of Hymenochaete (Basidiomycota). Mycotaxon 75:445–450

Dai YC, Zhang XQ, Zhou TX (2001) New and noteworthy species of Hymenochaetaceae from China. Mycosystema 20:16–21

Dai YC, Härkonen M, Niemelä T (2003) Wood-inhabiting fungi in southern China 1. Polypores from Hunan Province. Ann Bot Fennici 40:381–393

Dai YC, Cui BK, Yuan HS, Li BD (2007) Pathogenic wood-decaying fungi in China. For Pathol 37:105–120

Dai YC, Yang ZL, Cui BK, Yu CJ, Zhou LW (2009) Species diversity and utilization of medicinal mushrooms and fungi in China (Review). Int J Med Mushrooms 11:287–302

Dai YC, D'Amico L, Motta E, Annesi T (2010a) First Report of Inonotus rickii causing canker and decay on Hevea brasiliensis in China. Plant Pathol 59:806

Dai YC, Wu SH, He SH (2010b) A preliminary study on corticioid fungi in Hainan province. J Fung Res, pp 1–4

David A, Rajchenberg M (1985) Pore fungi from French Antilles and Guiana. Mycotaxon 22:285–325

David A, Dequatre B, Fiasson JL (1982) Two new Phellinus with globose cyanophilous spores. Mycotaxon 14:169–174

Decock C, Bitew A, Castillo G (2005) Fomitiporia tenuis and Fomitiporia aethiopica (Basidiomycetes, Hymenochaetales), two undescribed species from the Ethiopian highlands; taxonomy and phylogeny. Mycologia 97:121–129

Decock C, Herrera FS, Robledo G, Castillo G (2006) Phellinus caribaeo-quercicolus sp. nov., parasitic on Quercus cubana, taxonomy and preliminary phylogeny. Mycologia 98:265–274

Decock C, Herrera FS, Robledo G, Castillo G (2007) Fomitiporia punctata (Basidiomycota, Hymenochaetales) and its presumed taxonomic synonyms in America: taxonomy and phylogeny of some species from tropical/subtropical areas. Mycologia 99:733–752

Domanski S (1972) Fungi, Polyporaceae 1, Mucronoporaceae 1 (Grzyby). Foreign scientific publications, Warsaw, 63 plates, pp 1–234

Donk MA (1974) Checklist of European polypores. Verhand Kon Nederl Akad Wetensch Naturk Ser 2(62):1–469

Escobar GA (1978) Contribution towards a monograph of the neotropical species of Hymenochaete. Ph. D. dissertation, University of Washington. University Microfilms, Ann Arbor

Fiasson JL, Niemelä T (1984) The Hymenochaetales: a revision of the European poroid taxa. Karstenia 24:14–28

Fidalgo O (1968) Phellinus pachyphloeus and its allies. Mem New York Bot Gard 17:109–147

Fischer M (1994) Pairing tests in the Phellinus pini group. Mycologia 86:524–539

Fischer M (1995) Phellinus igniarius and its closest relatives in Europe. Mycol Res 99:735–744

Fischer M (1996) Molecular and microscopical studies in the Phellinus pini group. Mycologia 88:230–238

Fischer M (2006) Biodiversity and geographic distribution of basidiomycetes causing esca-associated white rot in grapevine: a worldwide perspective. Phytopathol Mediterr 45(Supp):30–42

Fischer M, Binder M (1995) Phellinus species on Betula. Mating tests, RFLP analysis of enzymatically amplified rDNA, and relations to Phellinus alni. Karstenia 35:67–84

Fischer M, Binder M (2004) Species recognition, geographic distribution, and host-pathogen relationships: a case study in a group of lignicolous Basidiomycetes, Phellinus s.l. Mycologia 96:799–811

Fischer M, Edwards J, Cunnington JH, Pascoe IG (2005) Basidiomycetous pathogens on grapevine: a new species from Australia – Fomitiporia australiensis. Mycotaxon 92:85–96

Ghobad-Nejhad M, Kortiranta H (2008) The genus Inonotus sensu lato in Iran, with keys to Inocutis and Mensularia worldwide. Ann Bot Fennici 45:465–476

Gilbertson RL (1979) The genus Phellinus (Aphyllophorales, Hymenochaetaceae) in western North America. Mycotaxon 9:51–89

Gilbertson RL, Ryvarden L (1986) North American polypores 1. Fungiflora, Oslo, pp 1–436

Gilbertson RL, Ryvarden L (1987) North American polypores 2. Fungiflora, Oslo, pp 437–885

Guindon S, Gascuel O (2003) A simple, fast and accurate method to estimate large phylogenies by maximum-likelihood. Syst Biol 52:696–704

Hansen L, Knudsen H (1997) Nordic Macromycetes 3. Heterobasidioid, aphyllophoroid and gastromycetoid Basidiomycetes. Nordsvamp, Copenhagen, pp 1–444

Härkönen M, Niemelä T, Mwasumbi L (2003) Tanzanian mushrooms. Edible, harmful and other fungi. Norrlina 10:1–200

Hattori T, Ryvarden L (1994) Type studies in the Polyporaceae 25. Species described from Japan by R. Imazeki and A. Yasuda. Mycotaxon 50:27–46

Hattori T, Abe Y, Usugi T (1996) Distribution of clones of Phellinus noxius in a windbreak on Ishigaki Island. European J For Path 26:69–80

Imazeki R (1951) Cryptoderma pini (Brot.:Fr.) Imazeki and C. yamanoi Imazeki. Forsch Geb Pflanzenkrankh 4:175–177

Imazeki R (1966) The genus Pyrrhoderma Imazeki. Trans Mycol Soc Japan 7:3–11

Imazeki R, Otani Y, Hongo T (1988) Fungi of Japan. Yama-Kei, Tokyo, pp 1–623 (in Japanese)

Jahn H (1976) Phellinus hartigii (All. & Schn.) Pat. und Ph. robustus (P. Karst.) Bourd. & G. Westfäl Pilzbr 11:1–15

Kirk PM, Cannon PF, David JC, Stalpers JA (2001) Dictionary of the fungi-9th edition. CAB International, Oxon, pp 1–655

Kirk PM, Cannon PF, Minger DW, Stalpers JA (2008) Dictionary of the fungi, 10th edn. CAB International, Oxon, pp 1–771

Kotlaba F (1968a) Phellinus pouzarii sp. nov. Ceská Mykol 22:24–31

Kotlaba F (1968b) Phellinus tricolor (Bres.) comb. nov., a tropical relative of Phellinus pilatii Cerný. Ceská Mykol 22:174–179

Kotlaba F, Pouzar Z (1970) Revision of the original material of Phellinus sulphurascens Pil., Xanthochrous glomeratus ssp. heinrichii and Polyporus rheades Pers. (Hymenochaetaceae). Ceská Mykol 24:146–152

Kotlaba F, Pouzar Z (1988) Type studies of polypores described by A. Pilát 1. Ceská Mykol 42:129–136

Kotlaba F, Pouzar Z (1995) Phellinus cavicola, a new xanthochroic setae-less polypore with coloured spores. Ceská Mykol 48:155–159

Larkin MA, Blackshields G, Brown NP, Chenna R, McGettigan PA, McWilliam H, Valentin F, Wallace IM, Wilm A, Lopez R, Thompson JD, Gibson TJ, Higgins DG (2007) Clustal W and Clustal X version 2.0. Bioinformatics 23:2947–2948

Larsen MJ, Cobb-Poulle LA (1990) Phellinus (Hymenochaetaceae). A survey of the world taxa. Synop Fungorum 3:1–206

Larsen MJ, Lombard FF (1976) Phellinus fragrans sp. nov. (Aphyllophorales, Hymenochaetaceae) associated with a white rot of maple. Mem. New York Bot Gard 28:131–140

Larsen MJ, Lombard FF, Aho PE (1979) A new variety of Phellinus pini associated with cankers and decay in white firs in southwestern Oregon and northern California. Can J For Res 9:31–38

Larsen MJ, Lombard FF, Clark JW (1994) Phellinus sulphurascens and the closely related P. weirii in North America. Mycologia 86:121–130

Larsson K-H, Parmasto E, Fischer M, Langer E, Nakasone KK, Redhead SA (2006) Hymenochaetales: a molecular phylogeny for the hymenochaetoid clade. Mycologia 98:926–936

Léger JC (1998) Le genre Hymenochaete Léveillé. Biblioth Mycol 171:1–319

Lewis KJ (1994) The effects of Inonotus tomentosus on the growth and crown vigour of spruce (Picea glauca x engelmannii). In: M Johansson, J Stenlid (eds) Proceedings of the Eighth International Conference on Root and Butt Rots Uppsala, Sweden pp 194–207

Lowe JL (1957) Polyporaceae of North America. The genus Fomes. State Univ Coll Forestry Syracuse Univ Techn Publ 80:1–97

Lowe JL (1966) Polyporaceae of North America. The genus Poria. State Univ Coll Forestry Syracuse Univ Techn Publ 90:1–183

Murrill WA (1908) (Agaricales) Polyporaceae. North Amer Fl 9:73–131

Niemelä T (1972) On Fennoscandian Polypores 2. Phellinus laevigatus (Fr.) Bourd. & Galz. and P. lundellii Niemelä, n.sp. Ann Bot Fennici 9:41–59

Niemelä T (1974) On Fennoscandian Polypores 3. Phellinus tremulae (Bond.) Bond. & Borisov. Ann Bot Fennici 11:202–205

Niemelä T (1975) On Fennoscandian Polypores 4. Phellinus igniarius, P. nigricans and P. populicola, n. sp. Ann Bot Fennici 12:93–122

Niemelä T (1977) On Fennoscandian Polypores 5. Phellinus pomaceus. Karstenia 17:77–86

Niemelä T (1985) Mycoflora of Poste-de-la-Baleine, northern Québec. Polypores and the Hymenochaetales. Naturaliste Can 112:445–472

Niemelä T (2005) Polypores, lignicolous fungi. Norrlinia 13:1–320

Niemelä T, Wagner T, Fischer M, Dai YC (2001) Phellopilus n. gen. and its affinities within the Phellinus and Inonotus generic complexes (Basidiomycetes). Ann Bot Fennici 38:51–62

Núñez M, Ryvarden L (2000) East Asian polypores 1. Ganodermataceae and Hymenochaetaceae. Synop Fungorum 13:1–168

Nuss I (1986) Zur Ökologie der Porlinge 2. Bibl Mycol 105:1–299

Parmasto E (1985) Species concept in Hymenochaetaceae (Fungi, Hymenomycetes). Proc Indian Acad Sci 94:369–380

Parmasto E (2001a) Hymenochaetoid fungi (Basidiomycota) of North America. Mycotaxon 79:107–176

Parmasto E (2001b) Hymenochaete cruenta and H. sphaericola, two sibling species of Hymenochaetales (Hymenomycetes, Basidiomycota). Czech Mycol 52:307–315

Parmasto E (2005) New data on rare species of Hydnochaete and Hymenochaete (Hymenochaetales). Mycotaxon 91:137–163

Parmasto E, Gilbertson RL (2005) The genus Hymenochaete (Basidiomycota, Hymenomycetes) in the Hawaiian Islands. Mycotaxon 94:189–214

Parmasto E, Parmasto I (1979) The xanthochroic reaction in Aphyllophorales. Mycotaxon 8:201–232

Parmasto E, Parmasto I (2001) Phellinus baumii and related species of the P. linteus group (Hymenochaetaceae, Hymenomycetes). Folia Cryptom Est 36:53–61

Parmasto E, Kotlaba F, Pouzar Z (1980) Re-collection of Phellinus chinensis (Pil.) Pil. (Hymenochaetaceae). Ceská Mykol 34:208–213

Pegler DN (1964) A survey of the genus Inonotus (Polyporaceae). Trans British Mycol Soc 47:175–195

Pegler DN (1967) Notes on Indian Hymenochaetaceae. Kew Bull 21:39–49

Petersen JH (1996) Farvekort. The Danish Mycological Society's colour-chart. Foreningen til Svampekundskabens Fremme, Greve. 6 unnumbered pp

Pilát A (1940) Basidiomycetes chinenses. Ann Mycol 38:61–82

Posada D (2008) jModelTest: phylogenetic model averaging. Mol Biol Evol 25:1253–1256

Quanten E (1997) The polypores (Polyporaceae s.l.) of Papua New Guinea. Opera Bot Belgica 11:1–352

Rajchenberg M (1987) New South American polypores. Mycotaxon 28:111–118

Rayner RW (1970) A mycological colour chart. Commonwealth Mycol Inst, Kew, 9 plates, pp 34

Ryvarden L (1976) Type studies in the Polyporaceae 7. Species described by J.M. Berkeley from 1836 to 1843. Kew Bull 31:81–103

Ryvarden L (1982a) Aphyllophorales from Northern Thailand. Nordic J Bot 2:273–281

Ryvarden L (1982b) The genus Hydnochaete (Hymenochaetaceae). Mycotaxon 15:425–447

Ryvarden L (1985) Type studies in the Polyporaceae 17. Species described by W.A. Murrill. Mycotaxon 23:169–198

Ryvarden L (1988) Type studies in the Polyporaceae 20. Species described by G. Bresadola. Mycotaxon 33:303–327

Ryvarden L (1989) Type studies in the Polyporaceae 21. Species described by C.G. Lloyd in Cyclomyces, Daedalea, Favolus, Fomes and Hexagonia. Mycotaxon 35:229–236

Ryvarden L (1991) Genera of polypores. Nomenclature and taxonomy. Synop Fungorum 5:1–363

Ryvarden L (2002) Studies in neotropical polypores 17. New neotropical Inonotus species. Synop Fungorum 15:70–80

Ryvarden L (2004) Neotropical polypores 1. Introduction, Ganodermataceae and Hymenochaetaceae. Synop Fungorum 19:1–228

Ryvarden L (2005) The genus Inonotus, a synopsis. Synop Fungorum 21:1–149

Ryvarden L, Gilbertson RL (1993) European polypores 1. Synop Fungorum 6:1–387

Ryvarden L, Gilbertson RL (1994) European polypores 2. Meripilus–Tyromyces. Synop Fungorum 6:389–743

Ryvarden L, Johansen I (1980) A preliminary polypore flora of East Africa. Fungiflora, Oslo, pp 1–636

Sell I (2008) Taxonomy of the species in the Phellinus igniarius group. Mycotaxon 104:337–347

Sharma JR (1995) Hymenochaetaceae of India. Botanical Survey of India, Calcutta, pp 1–219

Shvartsman SR (1964) Heterobasidioid and homobasidioid fungi. Flora Sporovykh Pasteniy Kazakhstana 4:1–713 (in Russian)

Swofford DL (1998) PAUP*. Phylogenetic analysis using parsimony (*and other methods). Version 4. Sinauer Associates, Sunderland, pp 1–140

Tamura K, Dudley J, Nei M, Kumar S (2007) MEGA4: molecular evolutionary genetics analysis (MEGA) software version 4.0. Mol Biol Evol 24:1596–1599

Tedersoo L, Suvi T, Beaver K, Saar I (2007) Ectomycorrhizas of Coltricia and Coltriciella (Hymenochaetales, Basidiomycota) on Caesalpiniaceae, Dipterocarpaceae and Myrtaceae in Seychelles. Mycol Prog 6:101–107

Teng SC (1936) Additional fungi from China 1. Sinensia 7–265

Teng SC (1963) Fungi of China. Science, Beijing, pp 1–808 (in Chinese)

Teng SC (1996) Fungi of China. Mycotaxon, Ithaca, pp 1–586

Tomšovský M, Sedlák P, Jankovský L (2010) Species recognition and phylogenetic relationships of European Porodaedalea (Basidiomycota, Hymenochaetales). Mycol Prog 9:225–233

Wagner T (2001) Phylogenetic relationships of Asterodon and Asterostroma (Basidiomycetes), two genera with asterosetae. Mycotaxon 79:235–246

Wagner T, Fischer M (2001) Natural groups and a revised system for the European poroid Hymenochaetales (Basidiomycota) supported by nSLU rDNA sequence data. Mycol Res 105:773–782

Wagner T, Fischer M (2002a) Proceedings towards a natural classification of the worldwide taxa Phellinus s.l. and Inonotus s.l., and phylogenetic relationships of allied genera. Mycologia 94:998–1016

Wagner T, Fischer M (2002b) Classification and phylogenetic relationships of Hymenochaete and allied genera of the Hymenochaetales, inferred from rDNA sequence data and nuclear behaviour of vegetative mycelium. Mycol Prog 94:93–104

Wagner T, Ryvarden L (2002) Phylogeny and taxonomy of the genus Phylloporia (Hymenochaetales). Mycol Prog 94:105–116

Wang HC (2006) A new species of Inonotus (Basidiomycetes) from China. Nova Hedwig 82:137–142

Whitney RD (1962) Studies in forest pathology 24. Polyporus tomentosus Fr. as a major factor in stand-opening disease of white spruce. Canadian J Bot 40:1631–1658

Xiong HX, Dai YC (2008) A new species of Inonotus (Basidiomycota, Hymenochaetaceae) from China. Cryptogam Mycol 29:279–283

Xu MQ, Dai YC (1997) Phellinus hippophaeicola in China. For Res 10:380–382

Ying JZ, Mao XL, Ma QM, Zong SC, Wen HA (1987) Illustrations of Chinese medicinal fungi. Science Press, Beijing, pp 1–579 (in Chinese)

Yuan SL (1997) Diseases of trees and shrubs in China. Science Press, Beijing, 111 plates, pp 1–363 (in Chinese)

Zeng XL (1987) A study on the genus Phellinus of Jilin Province. Acta Mycol Sinica 6:142–147

Zhang XQ, Dai YC (2005) Flora fungorum sinicorum Vol. 29, Hymenochaetaceae. Science Press, Beijing, pp 1–205 (in Chinese)

Zhao JD, Zhang XQ (1992) The polypores of China. Bibl Mycol 145:1–524
Acknowledgements
I am grateful to Prof. Kevin D. Hyde (Chiang Rai, Thailand) for improving the manuscript, and to Prof. Teuvo Ahti (H, Finland) who generously helped with preparing the Latin description. I am deeply indebted to Dr. Tuomo Niemelä (H, Finland) for his friendly support my work at Botanical Museum of the University of Helsinki. Special thanks are due to Drs. Bao-Kai Cui, Shuang-Hui He (BJFC, China), Hai-Sheng Yuan, Yu-Lian Wei, Mr. Wen-Min Qin, Li-Wei Zhou, Miss Chang-Jun Yu (IFP, China) for their help in collecting specimens and to Mr. Hai-Jiao Li, Miss Ping Du (BJFC, China) for technical assistance with the drawings. I wish to thank Dr. Tsutomu Hattori (TFM, Japan), Prof. Erast Parmasto (TAA, Estonia), Prof. Leif Ryvarden (O, Norway), Dr. Sheng-Hua Wu (NMNS, China), Prof. Zhu-Liang Yang (HKAS, China), and curators of the herbaria of CUP (USA), NY (USA), NYS (USA) and PDD (New Zealand) for loans of specimens. The research was financed by National Natural Science Foundation of China (Project No. 30910103907, 30771730).
About this article
Cite this article
Dai, YC. Hymenochaetaceae (Basidiomycota) in China. Fungal Diversity 45, 131–343 (2010). https://doi.org/10.1007/s13225-010-0066-9
Received:

Accepted:

Published:

Issue Date:

DOI: https://doi.org/10.1007/s13225-010-0066-9
Keywords