Zusammenfassung
Das Verwalten, Aggregieren und Anbieten von Informationen rückt für Unternehmen immer mehr in den Mittelpunkt, wobei die Menge, Hetereogenität und Vielfältigkeit von Information ein problematischer Aspekt bei deren Integration bleibt. Semantische Technologien eröffnen Unternehmen neue Möglichkeiten für das Verarbeiten: Eine Repräsentation mit Hilfe von Ontologien erlaubt wegen des dadurch implizierten gemeinsamen Verständnisses der Anwendungsdomäne ein Nutzen der Informationen über Anwendungs- und Unternehmensgrenzen hinweg und ein Ableiten von darin implizit enthaltenen Informationen. Semantische Technologien werden bislang jedoch recht selten in produktiven System angewendet. Angesichts der in diesem Artikel vorgestellten Hürden für den erfolgreichen Einsatz von semantischen Technologien in Unternehmen beschäftigt sich der Forschungsbereich Corporate Semantic Web mit Konzepten und Lösungen für die Akquise, Verwaltung und Nutzung von Wissen bei informationsintensiven Anwendungen im Unternehmenskontext. In diesem Artikel wird insbesondere auf die Bereiche Ontologie-Entwicklung, Kollaboration und semantische Suche eingegangen: Zunächst werden Herausforderungen auf den Gebieten Ontologie-Entwicklung und der kollaborativen Arbeit an Ontologien beschrieben und Lösungsansätze vorgestellt, anschließend illustrieren zwei Beispielanwendungen die Verwendung von semantischen Technologien im Unternehmenskontext.
Access options
Buy single article
Instant access to the full article PDF.
US$ 39.95
Tax calculation will be finalised during checkout.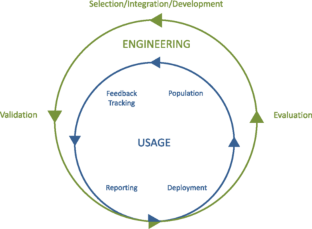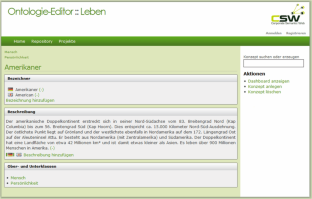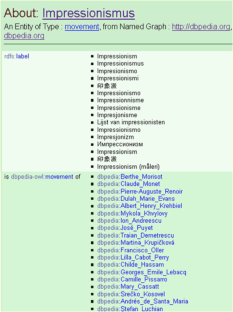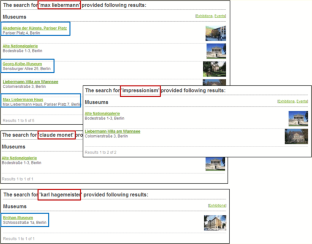 Literatur
1.

Bizer C, Lehmann J, Kobilarov G, Auer S, Becker C, Cyganiak R, Hellmann S (2009) DBpedia – a crystallization point for the Web of data. J Web Semant 7:154–165

2.

Coskun G, Heese R, Luczak-Rösch M, Oldakowski R, Paschke A, Schäfermeier R, Streibel O (2009) Towards a corporate semantic web. In: International conference on semantic systems, I-Semantics '09, Graz, Austria, 2–4 Sept

3.

Delteil A, Cuel R, Louis V (2007) Knowledge web technology roadmap. Technical report, University of Trento, Italy

4.

Hepp M (2007) Possible ontologies: how reality constrains the development of relevant ontologies. IEEE Internet Comput 11(1):90–96

5.

Luczak-Rösch M, Heese R (2009) Managing ontology lifecycles in corporate settings. In: Networked knowledge – networked media: integrating knowledge management, new media technologies and semantic systems

6.

Paschke A, Coskun G, Heese R, Luczak-Rösch M, Oldakowski R, Schäfermeier R, Streibel O (2009) Realizing the corporate semantic web: concept papers. Technischer report TR-B-08-09, Freie Universität Berlin

7.

Pinto S, Tempich C, Staab S, Sure Y (2006) Semantic web and peer-to-peer, chapter distributed engineering of ontologies (DILIGENT). Springer, Berlin, S 301–320

8.

Streibel O, Mochol M (2010) Trend ontology for knowledge-based trend mining in textual information. In: IEEE computer society proceedings of 7th international conference on information technology: new generations, ITNG2010

9.

Tognazzini B (2003) First principles of interaction design. http://www.asktog.com/basics/firstPrinciples.html. Letzter Zugriff 30.4.2010
About this article
Cite this article
Heese, R., Coskun, G., Luczak-Rösch, M. et al. Corporate Semantic Web – Semantische Technologien in Unternehmen. Datenbank Spektrum 10, 73–79 (2010). https://doi.org/10.1007/s13222-010-0022-6
Received:

Accepted:

Published:

Issue Date: