Abstract
Mycoplasma genitalium (M. genitalium) has emerged as a sexually transmitted infection (STI) all over the world in the last three decades. It has been identified as a cause of male urethritis, and there is now evidence that it also causes cervicitis and pelvic inflammatory disease in women. However, the precise role of M. genitalium in diseases such as pelvic inflammatory disease, and infertility is unknown, and more research is required. It is a slow-growing organism, and with the advent of the nucleic acid amplification test (NAAT), more studies are being conducted and knowledge about the pathogenicity of this organism is being elucidated. The accumulation of data has improved our understanding of the pathogen and its role in disease transmission. Despite the widespread use of single-dose azithromycin in the sexual health field, M. genitalium is known to rapidly develop antibiotic resistance. As a result, the media frequently refer to this pathogen as the "new STI superbug." Despite their rarity, antibiotics available today have serious side effects. As the cure rates for first-line antimicrobials have decreased, it is now a challenge to determine the effective antimicrobial therapy. In this review, we summarise recent M. genitalium research and investigate potential therapeutic targets for combating this pathogen.
Access options
Buy single article
Instant access to the full article PDF.
USD 39.95
Price excludes VAT (USA)
Tax calculation will be finalised during checkout.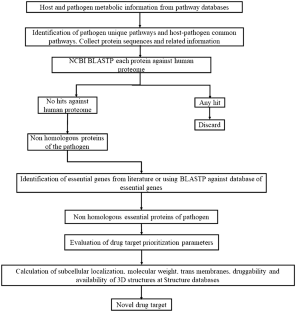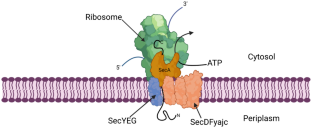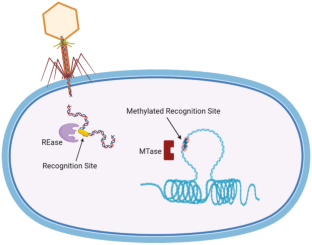 Data availability statement
The datasets generated during and/or analysed during the current study are available from the corresponding author on reasonable request.
References
Abisado RG, Benomar S, Klaus JR et al (2018) Bacterial quorum sensing and microbial community interactions. Mbio 9:e02331-e2417

Ahn S-J, Burne RA (2007) Effects of oxygen on biofilm formation and the AtlA autolysin of Streptococcus mutans. J Bacteriol 189:6293–6302

Araújo CL, Alves J, Nogueira W et al (2019) Prediction of new vaccine targets in the core genome of Corynebacterium pseudotuberculosis through omics approaches and reverse vaccinology. Gene 702:36–45

Averbach SH, Hacker MR, Yiu T et al (2013) Mycoplasma genitalium and preterm delivery at an urban community health center. Int J Gynecol Obstet 123:54–57

Awai K, Kakimoto T, Awai C et al (2006) Comparative genomic analysis revealed a gene for monoglucosyldiacylglycerol synthase, an enzyme for photosynthetic membrane lipid synthesis in cyanobacteria. Plant Physiol 141:1120–1127

Banerjee R, Chakraborty S (2016) Phenylalanyl-tRNA synthetase. Res Rep Biochem 6:25

Bateman A, Coggill P, Finn RD (2010) DUFs: families in search of function. Acta Crystallogr, Sect f: Struct Biol Cryst Commun 66:1148–1152

Bäuerle T, Fischer A, Speck T, Bechinger C (2018) Self-organization of active particles by quorum sensing rules. Nat Commun 9:1–8

Bebear CM, Renaudin J, Charron A et al (1999) Mutations in the gyrA, parC, and parE genes associated with fluoroquinolone resistance in clinical isolates of Mycoplasma hominis. Antimicrob Agents Chemother 43:954–956

Benning C (2008) A role for lipid trafficking in chloroplast biogenesis. Prog Lipid Res 47:381–389

Bradshaw CS, Jensen JS, Waites KB (2017) New horizons in Mycoplasma genitalium treatment. J Infect Dis 216:S412–S419

Brauer D, Röming R (1979) The primary structure of protein S3 from the small ribosomal subunit of Escherichia coli. FEBS Lett 106:352–357

Butt AM, Tahir S, Nasrullah I et al (2012) Mycoplasma genitalium: a comparative genomics study of metabolic pathways for the identification of drug and vaccine targets. Infect Genet Evol 12:53–62

Byers DM, Gong H (2007) Acyl carrier protein: structure–function relationships in a conserved multifunctional protein family. Biochem Cell Biol 85:649–662

Bylund GO, Wipemo LC, Lundberg LC, Wikström PM (1998) RimM and RbfA are essential for efficient processing of 16S rRNA in Escherichia coli. J Bacteriol 180:73–82

Calisto BM, Pich OQ, Piñol J et al (2005) Crystal structure of a putative type I restriction–modification S subunit from Mycoplasma genitalium. J Mol Biol 351:749–762

Cantarel BL, Coutinho PM, Rancurel C et al (2009) The carbohydrate-active EnZymes database (CAZy): an expert resource for glycogenomics. Nucleic Acids Res 37:D233–D238

Cegelski L, Marshall GR, Eldridge GR, Hultgren SJ (2008) The biology and future prospects of antivirulence therapies. Nat Rev Microbiol 6:17–27

Chandela R, Jade D, Mohan S et al (2022) Identification of therapeutic drug target of Stenotrophomonas maltophilia through subtractive genomic approach and in-silico screening based on 2D similarity filtration and molecular dynamic simulation. Comb Chem High Throughput Screen 25:123–138

Chaudhary AS, Chen W, Jin J et al (2015) SecA: a potential antimicrobial target. Future Med Chem 7:989–1007

Cina M, Baumann L, Egli-Gany D et al (2019) Mycoplasma genitalium incidence, persistence, concordance between partners and progression: systematic review and meta-analysis. Sex Transm Infect 95:328–335

Craney A, Ahmed S, Nodwell J (2013) Towards a new science of secondary metabolism. J Antibiot 66:387–400

Cui Q, Shin S, W, Luo Y, et al (2013) Thymidylate kinase: an old topic brings new perspectives. Curr Med Chem 20:1286–1305

Dahlqvist A, Nordstroem S, Karlsson OP et al (1995) Efficient modulation of glucolipid enzyme activities in membranes of Acholeplasma laidlawii by the type of lipids in the bilayer matrix. Biochemistry 34:13381–13389

Daubenspeck JM, Totten AH, Needham J et al (2020) Mycoplasma genitalium biofilms contain poly-GlcNAc and contribute to antibiotic resistance. Front Microbiol. https://doi.org/10.3389/fmicb.2020.585524

Deguchi T, Ito S, Yasuda M et al (2017) Emergence of Mycoplasma genitalium with clinically significant fluoroquinolone resistance conferred by amino acid changes both in GyrA and ParC in Japan. J Infect Chemother 23:648–650

Dhiman R, Singh R (2018) Recent advances for identification of new scaffolds and drug targets for Mycobacterium tuberculosis. IUBMB Life 70:905–916

El Qaidi S, Zhu C, McDonald P et al (2018) High-throughput screening for bacterial glycosyltransferase inhibitors. Front Cell Infect Microbiol 8:435

Fatoba AJ, Okpeku M, Adeleke MA (2021) Subtractive genomics approach for identification of novel therapeutic drug targets in Mycoplasma genitalium. Pathogens 10:921

Fernández-Huerta M, Espasa M (2019) Mycoplasma genitalium co-infection with Chlamydia trachomatis and Neisseria gonorrhoeae among asymptomatic patients: the silent wick for macrolide resistance spread. Sex Transm Infect 95:391

Finn RD, Bateman A, Clements J et al (2014) Pfam: the protein families database. Nucleic Acids Res 42:D222–D230

Gagnon S, Lévesque S, Lefebvre B et al (2011) vanA-containing Enterococcus faecium susceptible to vancomycin and teicoplanin because of major nucleotide deletions in Tn 1546. J Antimicrob Chemother 66:2758–2762

Gao Z, Ovchinnikova OG, Huang B-S et al (2019) High-throughput "FP-Tag" assay for the identification of glycosyltransferase inhibitors. J Am Chem Soc 141:2201–2204

Gnanadurai R, Fifer H (2020) Mycoplasma genitalium: a review. Microbiology 166:21–29

Green ER, Mecsas J (2016) Bacterial secretion systems: an overview. Microbiol Spectr 4:4–1

Greydanus DE, Cabral MD, Patel DR (2022) Pelvic inflammatory disease in the adolescent and young adult: an update. Dis Mon 68:101287

Gründling A, Schneewind O (2007) Synthesis of glycerol phosphate lipoteichoic acid in Staphylococcus aureus. Proc Natl Acad Sci 104:8478–8483

Gruson D, Pereyre S, Renaudin H et al (2005) In vitro development of resistance to six and four fluoroquinolones in Mycoplasma pneumoniae and Mycoplasma hominis, respectively. Antimicrob Agents Chemother 49:1190–1193

Gul S, Khalil R, Ul-Haq Z, Mubarak MS (2020) Computational overview of mycobacterial thymidine monophosphate kinase. Curr Pharm Des 26:1676–1681

Haque S, Ahmad F, Dar SA et al (2018) Developments in strategies for quorum sensing virulence factor inhibition to combat bacterial drug resistance. Microb Pathog 121:293–302

Harrison SA, Olson KM, Ratliff AE et al (2019) Mycoplasma genitalium co-infection in women with Chlamydia trachomatis Infection. Sex Transm Dis 46:e101

Hasan M, Azim KF, Imran MAS et al (2020) Comprehensive genome based analysis of Vibrio parahaemolyticus for identifying novel drug and vaccine molecules: subtractive proteomics and vaccinomics approach. PLoS ONE 15:e0237181

Hawver LA, Jung SA, Ng W-L (2016) Specificity and complexity in bacterial quorum-sensing systems. FEMS Microbiol Rev 40:738–752

Held WA, Ballou B, Mizushima S, Nomura M (1974) Assembly mapping of 30 S ribosomal proteins from Escherichia coli: further studies. J Biol Chem 249:3103–3111

Hirakawa H, Kurushima J, Hashimoto Y, Tomita H (2020) Progress overview of bacterial two-component regulatory systems as potential targets for antimicrobial chemotherapy. Antibiotics 9:635

Hoch JA (2000) Two-component and phosphorelay signal transduction. Curr Opin Microbiol 3:165–170

Hölzl G, Dörmann P (2007) Structure and function of glycoglycerolipids in plants and bacteria. Prog Lipid Res 46:225–243

Horner PJ, Martin DH (2017) Mycoplasma genitalium infection in men. J Infect Dis 216:S396–S405

Horner PJ, Blee K, Falk L et al (2016) 2016 European guideline on the management of non-gonococcal urethritis. Int J STD AIDS 27:928–937

Huang SH, Tang A, Drisco B et al (1994) Human dTMP kinase: gene expression and enzymatic activity coinciding with cell cycle progression and cell growth. DNA Cell Biol 13:461–471

Huang YJ, Swapna GVT, Rajan PK et al (2003) Solution NMR structure of ribosome-binding factor A (RbfA), a cold-shock adaptation protein from Escherichia coli. J Mol Biol 327:521–536

Iwuji C, Pillay D, Shamu P et al (2022) A systematic review of antimicrobial resistance in Neisseria gonorrhoeae and Mycoplasma genitalium in sub-Saharan Africa. J Antimicrob Chemother 77:2074–2093

Jacobson FS, Morgan RW, Christman MF, Ames BN (1989) An alkyl hydroperoxide reductase from Salmonella typhimurium involved in the defense of DNA against oxidative damage: purification and properties. J Biol Chem 264:1488–1496

Jedrzejas MJ (2000) Structure, function, and evolution of phosphoglycerate mutases: comparison with fructose-2, 6-bisphosphatase, acid phosphatase, and alkaline phosphatase. Prog Biophys Mol Biol 73:263–287

Jensen JS (2004) Mycoplasma genitalium: the aetiological agent of urethritis and other sexually transmitted diseases. J Eur Acad Dermatol Venereol 18:1–11

Jensen JS, Bradshaw C (2015) Management of Mycoplasma genitalium infections–can we hit a moving target? BMC Infect Dis 15:1–9

Jensen JS, Bradshaw CS, Tabrizi SN et al (2008) Azithromycin treatment failure in Mycoplasma genitalium–positive patients with nongonococcal urethritis is associated with induced macrolide resistance. Clin Infect Dis 47:1546–1553

Jensen JS, Cusini M, Gomberg M, Moi H (2016) 2016 European guideline on Mycoplasma genitalium infections. J Eur Acad Dermatol Venereol 30:1650–1656

Jernberg E, Moghaddam A, Moi H (2008) Azithromycin and moxifloxacin for microbiological cure of Mycoplasma genitalium infection: an open study. Int J STD AIDS 19:676–679

Jiang Q, Chen J, Yang C et al (2019) Quorum sensing: a prospective therapeutic target for bacterial diseases. BioMed Res Int. https://doi.org/10.1155/2019/2015978

Jin J, Hsieh YH, Cui J et al (2016) Using chemical probes to assess the feasibility of targeting seca for developing antimicrobial agents against gram-negative bacteria. ChemMedChem 11(22):2511–2521

Jordan A, Aragall E, Gibert I, Barbé J (1996) Promoter identification and expression analysis of Salmonella typhimurium and Escherichia coli nrdEF operons encoding one of two class I ribonucleotide reductases present in both bacteria. Mol Microbiol 19:777–790

Jordan A, Åslund F, Pontis E et al (1997) Characterization of Escherichia coli NrdH: a glutaredoxin-like protein with a thioredoxin-like activity profile. J Biol Chem 272:18044–18050

Kattke MD, Gosschalk JE, Martinez OE et al (2019) Structure and mechanism of TagA, a novel membrane-associated glycosyltransferase that produces wall teichoic acids in pathogenic bacteria. PLoS Pathog 15:e1007723

Kazakiewicz D, Karr JR, Langner KM, Plewczynski D (2015) A combined systems and structural modeling approach repositions antibiotics for Mycoplasma genitalium. Comput Biol Chem 59:91–97

Ke P-Y, Kuo Y-Y, Hu C-M, Chang Z-F (2005) Control of dTTP pool size by anaphase promoting complex/cyclosome is essential for the maintenance of genetic stability. Genes Dev 19:1920–1933

Ke W, Li D, Tso LS et al (2020) Macrolide and fluoroquinolone associated mutations in Mycoplasma genitalium in a retrospective study of male and female patients seeking care at a STI Clinic in Guangzhou, China, 2016–2018. BMC Infect Dis 20:1–8

Keating TA, Newman JV, Olivier NB et al (2012) In vivo validation of thymidylate kinase (TMK) with a rationally designed, selective antibacterial compound. ACS Chem Biol 7:1866–1872

Kiriukhin MY, Debabov DV, Shinabarger DL, Neuhaus FC (2001) Biosynthesis of the glycolipid anchor in lipoteichoic acid of Staphylococcus aureus RN4220: role of YpfP, the diglucosyldiacylglycerol synthase. J Bacteriol 183:3506–3514

Kitchen JL, Li Z, Crooke E (1999) Electrostatic interactions during acidic phospholipid reactivation of DnaA protein, the Escherichia coli initiator of chromosomal replication. Biochemistry 38:6213–6221

Klement MLR, Öjemyr L, Tagscherer KE et al (2007) A processive lipid glycosyltransferase in the small human pathogen Mycoplasma pneumoniae: involvement in host immune response. Mol Microbiol 65:1444–1457

Lavie A, Vetter IR, Konrad M et al (1997) Structure of thymidylate kinase reveals the cause behind the limiting step in AZT activation. Nat Struct Biol 4:601–604

Lewis J, Horner PJ, White PJ (2020) Incidence of pelvic inflammatory disease associated with Mycoplasma genitalium infection: evidence synthesis of cohort study data. Clin Infect Dis 71:2719–2722

Lindblom G, Wieslander A, Sjoelund M et al (1986) Phase equilibria of membrane lipids for Acholeplasma laidlawii: importance of a single lipid forming nonlamellar phases. Biochemistry 25:7502–7510

Lingzhi L, Haojie G, Dan G et al (2018) The role of two-component regulatory system in β-lactam antibiotics resistance. Microbiol Res 215:126–129

Lis R, Rowhani-Rahbar A, Manhart LE (2015) Mycoplasma genitalium infection and female reproductive tract disease: a meta-analysis. Clin Infect Dis 61:418–426

Loenen WA, Dryden DT, Raleigh EA, Wilson GG (2014) Type I restriction enzymes and their relatives. Nucleic Acids Res 42:20–44

Luria SE (1953) Cold Spring Harbor Symp Quant Biol 18:237

Maguire BA (2009) Inhibition of bacterial ribosome assembly: a suitable drug target? Microbiol Mol Biol Rev 73:22–35

Mahlangu MP, Müller EE, Venter JM et al (2019) The prevalence of Mycoplasma genitalium and association with human immunodeficiency virus infection in symptomatic patients, Johannesburg, South Africa, 2007–2014. Sex Transm Dis 46:395

Manhart LE, Gillespie CW, Lowens MS et al (2013) Standard treatment regimens for nongonococcal urethritis have similar but declining cure rates: a randomized controlled trial. Clin Infect Dis 56:934–942

Manhart LE, Jensen JS, Bradshaw CS et al (2015) Efficacy of antimicrobial therapy for Mycoplasma genitalium infections. Clin Infect Dis 61:S802–S817

Martinez MA, Das K, Saikolappan S et al (2013) A serine/threonine phosphatase encoded by MG_207 of Mycoplasma genitalium is critical for its virulence. BMC Microbiol 13:1–14

Martínez-Botella G, Loch JT, Green OM et al (2013) Sulfonylpiperidines as novel, antibacterial inhibitors of gram-positive thymidylate kinase (TMK). Bioorg Med Chem Lett 23:169–173

McShan AC, De Guzman RN (2015) The bacterial type III secretion system as a target for developing new antibiotics. Chem Biol Drug Des 85:30–42

Mermershtain I, Finarov I, Klipcan L et al (2011) Idiosyncrasy and identity in the prokaryotic phe-system: crystal structure of E. coli phenylalanyl-tRNA synthetase complexed with phenylalanine and AMP. Protein Sci 20:160–167

Morya VK, Dewaker V, Kim EK (2012) In silico study and validation of phosphotransacetylase (PTA) as a putative drug target for Staphylococcus aureus by homology-based modelling and virtual screening. Appl Biochem Biotechnol 168(7):1792–1805

Muller EE, Mahlangu MP, Lewis DA, Kularatne RS (2019) Macrolide and fluoroquinolone resistance-associated mutations in Mycoplasma genitalium in Johannesburg, South Africa, 2007–2014. BMC Infect Dis 19:1–8

Murray GL, Bradshaw CS, Bissessor M et al (2017) Increasing macrolide and fluoroquinolone resistance in Mycoplasma genitalium. Emerg Infect Dis 23:809

Nammi D, Srimath-Tirumala-Peddinti RC, Neelapu NR (2016) Identification of drug targets in helicobacter pylori by in silico analysis : possible therapeutic implications for gastric cancer. Curr Cancer Drug Targets 16(1):79–98

Naorem RS, Pangabam BD, Bora SS et al (2022) Identification of putative vaccine and drug targets against the methicillin-resistant Staphylococcus aureus by reverse vaccinology and subtractive genomics approaches. Molecules 27:2083

Napierala Mavedzenge S, Müller EE, Lewis DA et al (2015) Mycoplasma genitalium is associated with increased genital HIV type 1 RNA in Zimbabwean women. J Infect Dis 211:1388–1398

Ng W-L, Tsui H-CT, Winkler ME (2005) Regulation of the pspA virulence factor and essential pcsB murein biosynthetic genes by the phosphorylated VicR (YycF) response regulator in Streptococcus pneumoniae. J Bacteriol 187:7444–7459

Nogueira WG, Jaiswal AK, Tiwari S et al (2021) Computational identification of putative common genomic drug and vaccine targets in Mycoplasma genitalium. Genomics 113:2730–2743

Oliver DB, Cabelli RJ, Dolan KM, Jarosik GP (1990) Azide-resistant mutants of Escherichia coli alter the SecA protein, an azide-sensitive component of the protein export machinery. Proc Natl Acad Sci U S A 87:8227–8231

Onaka H (2017) Novel antibiotic screening methods to awaken silent or cryptic secondary metabolic pathways in actinomycetes. J Antibiot 70:865–870

Ozcengiz G, Demain AL (2013) Recent advances in the biosynthesis of penicillins, cephalosporins and clavams and its regulation. Biotechnol Adv 31:287–311

Pan X-S, Ambler J, Mehtar S, Fisher LM (1996) Involvement of topoisomerase IV and DNA gyrase as ciprofloxacin targets in Streptococcus pneumoniae. Antimicrob Agents Chemother 40:2321–2326

Petrelli R, Felczak K, Cappellacci L (2011) NMN/NaMN adenylyltransferase (NMNAT) and NAD kinase (NADK) inhibitors: chemistry and potential therapeutic applications. Curr Med Chem 18:1973–1992

Pitt R, Fifer H (2022) Antimicrobial resistance in bacterial sexually transmitted infections. Medicine 50:277–279

Pranavathiyani G, Prava J, Rajeev AC et al (2020) Novel target exploration from hypothetical proteins of Klebsiella pneumoniae MGH 78578 reveals a protein involved in host-pathogen interaction. Front Cell Infect Microbiol 10:109

Prava J, Pranavathiyani G, Pan A (2018) Functional assignment for essential hypothetical proteins of Staphylococcus aureus N315. Int J Biol Macromol 108:765–774

Raj JS, Rawre J, Dhawan N et al (2022) Mycoplasma genitalium: a new superbug. Indian J Sex Transm Dis AIDS 43:1

Reichard P (1988) Interactions between deoxyribonucleotide and DNA synthesis. Annu Rev Biochem 57:349–374

Rodionova IA, Schuster BM, Guinn KM et al (2014) Metabolic and bactericidal effects of targeted suppression of NadD and NadE enzymes in mycobacteria. Mbio 5:e00747-e813

Romano SS, Jensen JS, Lowens MS et al (2019) Long duration of asymptomatic Mycoplasma genitalium infection after syndromic treatment for nongonococcal urethritis. Clin Infect Dis 69:113–120

Ross JDC, Jensen JS (2006) Mycoplasma genitalium as a sexually transmitted infection: implications for screening, testing, and treatment. Sex Transm Infect 82:269–271

Ruiz B, Chávez A, Forero A et al (2010) Production of microbial secondary metabolites: regulation by the carbon source. Crit Rev Microbiol 36:146–167

Sakurai I, Mizusawa N, Wada H, Sato N (2007) Digalactosyldiacylglycerol is required for stabilization of the oxygen-evolving complex in photosystem II. Plant Physiol 145:1361–1370

Seaver LC, Imlay JA (2001) Alkyl hydroperoxide reductase is the primary scavenger of endogenous hydrogen peroxide in Escherichia coli. J Bacteriol 183:7173–7181

Seneviratne CJ, Wang Y, Jin L et al (2008) Candida albicans biofilm formation is associated with increased anti-oxidative capacities. Proteomics 8:2936–2947

Sethi S, Singh G, Samanta P, Sharma M (2012) Mycoplasma genitalium: an emerging sexually transmitted pathogen. Indian J Med Res 136:942

Shahid F, Ashfaq UA, Saeed S et al (2020) In silico subtractive proteomics approach for identification of potential drug targets in Staphylococcus saprophyticus. Int J Environ Res Public Health 17:3644

Shajani Z, Sykes MT, Williamson JR (2011) Assembly of bacterial ribosomes. Annu Rev Biochem 80:501–526

Shin B-S, Choi S-K, Park S-H (1999) Regulation of the Bacillus subtilis phosphotransacetylase gene. J Biochem 126:333–339

Singh G, Gupta D (2022) In-Silico functional annotation of Plasmodium falciparum hypothetical proteins to identify novel drug targets. Front Genet 13:821516

Smolarczyk K, Mlynarczyk-Bonikowska B, Rudnicka E et al (2021) The impact of selected bacterial sexually transmitted diseases on pregnancy and female fertility. Int J Mol Sci 22:2170

Sweeney EL, Bradshaw CS, Murray GL, Whiley DM (2022a) Individualised treatment of Mycoplasma genitalium infection—incorporation of fluoroquinolone resistance testing into clinical care. Lancet Infect Dis 22:e267–e270

Sweeney EL, Whiley DM, Murray GL et al (2022b) Mycoplasma genitalium: enhanced management using expanded resistance-guided treatment strategies. Sex Health 19(4):248–254

Taylor-Robinson D (2014) Diagnosis and antimicrobial treatment of Mycoplasma genitalium infection: sobering thoughts. Expert Rev Anti Infect Ther 12:715–722

Turab Naqvi AA, RahmanRubi S et al (2017) Genome analysis of Chlamydia trachomatis for functional characterization of hypothetical proteins to discover novel drug targets. Int J Biol Macromol 96:234–240

Turan NB, Chormey DS, Büyükpınar Ç et al (2017) Quorum sensing: little talks for an effective bacterial coordination. TrAC, Trends Anal Chem 91:1–11

Uddin R, Saeed K (2014) Identification and characterization of potential drug targets by subtractive genome analyses of methicillin resistant Staphylococcus aureus. Comput Biol Chem 48:55–63

Uddin R, Arif A, Zahra N-U-A, Sufian M (2021) Comparative proteome-wide study for in-silico identification and characterization of indispensable hypothetical proteins of food borne-pathogen Campylobacter jejuni (CJJ) by subtractive genomics approach. Pak J Pharm Sci 34:1359–1367

Valentine-King MA, Cisneros K, James MO et al (2019) Turning the tide against antibiotic resistance by evaluating novel, halogenated phenazine, quinoline, and NH125 compounds against ureaplasma species clinical isolates and Mycoplasma type strains. Antimicrob Agents Chemother 63:e02265-e2318

Vasu K, Nagaraja V (2013) Diverse functions of restriction-modification systems in addition to cellular defense. Microbiol Mol Biol Rev 77:53–72

Veenendaal AK, van der Does C, Driessen AJ (2004) The protein-conducting channel SecYEG. Biochimica et Biophysica Acta (BBA)-Mol Cell Res 1694:81–95

Waksman G (2012) Bacterial secretion comes of age. Philos Trans R Soc b: Biolog Sci 367:1014–1015

Walleczek J, Martin T, Redl B et al (1989) Comparative cross-linking study on the 50S ribosomal subunit from Escherichia coli. Biochemistry 28:4099–4105

Weber T, Welzel K, Pelzer S et al (2003) Exploiting the genetic potential of polyketide producing streptomycetes. J Biotechnol 106:221–232

Wei C, Zhao X (2018) Induction of viable but nonculturable Escherichia coli O157: H7 by low temperature and its resuscitation. Front Microbiol. https://doi.org/10.3389/fmicb.2018.02728

Wieslander A, Christiansson A, Rilfors L, Lindblom G (1980) Lipid bilayer stability in membranes. Regulation of lipid composition in Acholeplasma laidlawii as governed by molecular shape. Biochemistry 19:3650–3655

Workowski KA, Bachmann LH, Chan PA et al (2021) (2021) Sexually transmitted infections treatment guidelines. Morb Mortal Wkly Rep 70(4):1–187

Xia B, Ke H, Shinde U, Inouye M (2003) The role of RbfA in 16 S rRNA processing and cell growth at low temperature in Escherichia coli. J Mol Biol 332:575–584

Yang Y-H, Song E, Park S-H et al (2010) Loss of phosphomannomutase activity enhances actinorhodin production in Streptomyces coelicolor. Appl Microbiol Biotechnol 86:1485–1492

Yang Z, Hou J, Mu M, Wu SY (2020) Subtractive proteomics and systems biology analysis revealed novel drug targets in Mycoplasma genitalium strain G37. Microb Pathog 145:104231

Yoshida H, Bogaki M, Nakamura M, Nakamura S (1990) Quinolone resistance-determining region in the DNA gyrase gyrA gene of Escherichia coli. Antimicrob Agents Chemother 34:1271–1272

Zhang Y-M, Rock CO (2008) Thematic review series: glycerolipids. Acyltransferases in bacterial glycerophospholipid synthesis. J Lipid Res 49:1867–1874

Zhang X, Wu F, Yang N et al (2022) In silico methods for identification of potential therapeutic targets. Interdiscip Sci, Comput Life Sci 14(2):285–310

Zhu C, El Qaidi S, McDonald P et al (2021) YM155 inhibits NleB and SseK arginine glycosyltransferase activity. Pathogens 10:253
Acknowledgements
Authors thank Central University of South Bihar (CUSB), India for infrastructural support.
Funding
The work presented here is not covered by any funding agency.
Ethics declarations
Conflict of interest
The authors declare that there is no competing conflict of interest.
Ethical approval
Not applicable.
Consent to participate
Not applicable.
Consent for publication
Not applicable.
Rights and permissions
Springer Nature or its licensor (e.g. a society or other partner) holds exclusive rights to this article under a publishing agreement with the author(s) or other rightsholder(s); author self-archiving of the accepted manuscript version of this article is solely governed by the terms of such publishing agreement and applicable law.
About this article
Cite this article
Barik, K., Arya, P.K., Singh, A.K. et al. Potential therapeutic targets for combating Mycoplasma genitalium. 3 Biotech 13, 9 (2023). https://doi.org/10.1007/s13205-022-03423-9
Received:

Accepted:

Published:

DOI: https://doi.org/10.1007/s13205-022-03423-9
Keywords
Mycoplasma genitalium

Urethritis

Cervicitis

Pelvic inflammatory disease

Sexually transmitted infections