Abstract
Helicobacterpylori (H. pylori) infection is a global public health concern. Due to its high adaptability in various adverse environments (temperature, pH, adhesion, phenotypic forms), targeting the bacterium is quite challenging. Moreover, due to its high persistence, decreased patience compliance and emerging antibiotic resistance, researchers have been forced to search for novel candidates with lesser or no side effects. Hence, in the current study, phytobioactives have been screened for its anti-biofilm attributes against H.pylori. Gastric biopsy samples have been screened using confirmatory techniques (microbiological, biochemical and molecular) for their virulent and non-virulent biomarkers. Physico-nutritive parameters were standardized. H. pylori biofilms were assessed using microtitre plate assay. Biofilms' biomass and exopolysaccharide have been evaluated using crystal violet and ruthenium red staining, respectively. Anti-biofilm screening was performed using potent aqueous phytochemicals namely Acorus calamus, Colocasia esculenta and Vitex trifolia. The results indicated the confluent growth of the H. pylori biofilms confirmed through genotyping and grew best at 37 °C for 72 h at a pH of 7.5 on polystyrene plates. Further, among the phytochemicals tested, Acorus calamus exhibited the highestH. pylori anti-biofilm activity via a dose-dependent pattern. The overall observations of the study will pave way for newer approaches to understand and combat bacterial pathogenesis and will contribute towards better health and hygiene.
This is a preview of subscription content, log in to check access.
Access options
Buy single article
Instant access to the full article PDF.
US$ 39.95
Price includes VAT for USA
Subscribe to journal
Immediate online access to all issues from 2019. Subscription will auto renew annually.
US$ 210
This is the net price. Taxes to be calculated in checkout.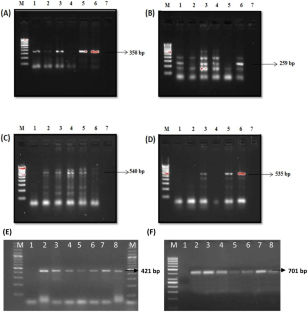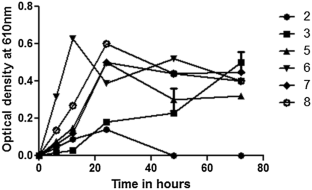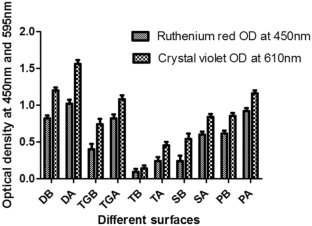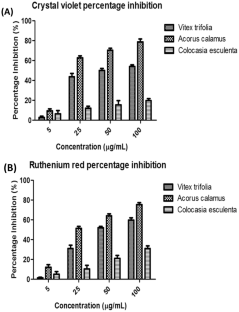 References
Ashwini P, Sumana MN, Shilpa U, Mamatha P, Manasa P, Dhananjaya BL, Prasad MN (2014) A review on Helicobacter pylori: its biology, complications and management. Int J Pharm Pharm Sci 7(1):14–20

Belagihalli M, Mysore A, Harish Nayaka SM, Dharmesh (2011) Inhibition of Helicobacter pylori growth and its cytotoxicity by 2-hydroxy 4-methoxy benzaldehyde of Decalepishamiltonii (Wight &Arn); a new functional attributes. Biochimie 93:678–688. https://doi.org/10.1016/j.biochi.2010.12.009

Beulah KC, Aishwarya T, Waseem K, Meghashri S, Hedgekatte R, Nagendra Prasad MN, Dhananjaya BL, Zameer F (2015) Phyto-antiquorumones: an herbal approach for blocking bacterial trafficking and pathogenesis. Int J Pharm Pharm Sci 7(1):29–34

Blanchard TG, Czinn SJ, Correa P, Nakazawa T, Keelan M, Morningstar L et al (2013) Genome sequences of 65 Helicobacter pylori strains isolated from asymptomatic individuals and patients with gastric cancer, peptic ulcer disease, or gastritis. Pathog Dis 68:39–43. https://doi.org/10.1111/2049-632X.12045

Borucki MK, Peppin JD, White D, Loge F, Call DR (2003) Variation in biofilm formation among strains of Listeria monocytogenes. Appl Environ Microbiol 69:7336–7342

Buti L et al (2011) Helicobacter pylori cytotoxin-associated gene A (CagA) subverts the apoptosis-stimulating protein of p53 (ASPP2) tumor suppressor pathway of the host. Proc Natl Acad Sci USA 108:9238–9243. https://doi.org/10.1073/pnas.1106200108

Cammarota G, Sanguinetti M, Gallo A, Posteraro B (2012) Biofilm formation by Helicobacter pylori as a target for eradication of resistant infection. Aliment PharmacolTher 36(3):222–230. https://doi.org/10.1111/j.1365-2036.2012.05165.x

Chatterjee A, Yasmin T, Bagchi S et al (2004) Inhibition of Helicobacter pylori in vitro by various berry extracts, with enhanced susceptibility to clarithromycin. Mol Cell Biochem 265:19–26

Chauhan MS, Syed AA (2011) Effect of Ocimumtenuiflorum leaf extract against infective endocarditis. Int J Phytomed 3(4):470–474

Djordjevic D, Wiedmann M, McLandsborough LA (2002) Microtiter plate assay for assessment of Listeria monocytogenes biofilmformation. Appl Environ Microbiol 68:2950–2958

Duarte S, Gregoire S, Singh AP, Vorsa N, Schaich K, Bowen WH, Koo H (2006) Inhibitory effects of cranberry polyphenols on formation and acidogenicity of Streptococcus mutans biofilms. FEMS Microbiol Lett 257:50–56. https://doi.org/10.1111/j.1574-6968.2006.00147.x

Dunne WM Jr (2002) Bacterial adhesion: seen any good biofilms lately? Clin Microbiol Rev

Fletcher M, Marshall KC (1982) Bubble contact angle method for evaluating substratum interfacial characteristics and its relevance to bacterial attachment. Appl Environ Microbiol 44:184–192

Geetha V, Doss A, Pichai AAD (2004) Antimicrobial potential ofVitex trifolia Linn. Anc Sci Life 23(4):30–32

Hall-Stoodley L, Costerton JW, Stoodley P (2004) Bacterial biofilms: from the natural environment to infectious diseases. Nat Rev Microbiol 2:95–108. https://doi.org/10.1038/nrmicro821

Jefferson KK (2004) What drives bacteria to produce a biofilm? FEMS MicrobiolLett 236:163–173. https://doi.org/10.1016/j.femsle.2004.06.005

Joachim KD, Francesco KT, Victor K (2016) Antibacterial activities of the methanol extracts of Canarium schweinfurthii and four other Cameroonian dietary plants against multi-drug resistant Gram-negative bacteria. Saudi J Biol Sci 23(5):565–570. https://doi.org/10.1016/j.sjbs.2015.06.006

Kawahara T, Teshima S, Oka A, Sugiyama T, Kishi K, Rokutan K (2001) Type i helicobacter pylori lipopolysaccharide stimulated toll-like receptor 4 and activates mitogen oxidase 1 in gastric pit cells.69:4382–9. http://www.ncbi.nlm.nih.gov/pmc/ articles/PMC98510/

Lyczak JB, Cannon CL, Pier GB (200) Establishment of Pseudomonas aeruginosa infection: lessons from a versatile opportunist. Microbes Infect 2, 1051–1060

Mahmood B, Hessameddin S, Kowsar B, Massoud A, Faraz M (2014) Screening of 20 commonly used iranian traditional medicinal plants against urease. Iran J Pharm Res Winter 13(Suppl):195–198

Marshall KC, Stout R, Mitchell R (1971) Mechanism of the initial events in the sorption of marine bacteria to surfaces. J Gen Microbiol 68:337–348

Mawarasti B, Purbayu H, Alimsardjono L (2016) CagA and VacA gene expression in helicobacter pylori infected patients in Dr. Soetomo. General Hospital 17(3):181–187. http://www.ina-jghe.com/journal/index.php/jghe/article/view/440

Megraud F, Lehours P (2007) Helicobacter pylori detection and antimicrobial susceptibility testing. Clin Microbiol Rev 20:280–322. https://doi.org/10.1128/CMR.00033-06

Pattanaik J, Kumar Y, Khatri RS (2013) Acorus calamus Linn. A herbal tonic for central nervous system. J Sci Innov Res 2(5):950–954

Percival SL, Suleman L (2014) Biofilms and Helicobacter pylori: dissemination and persistence within the environment and host. World J Gast Pathophysiol 5:122–132. https://doi.org/10.4291/wjgp.v5.i3.122

Peterson WL (1991) Helicobacter pylori and peptic ulcer disease. N Engl J Med 324:1043–1048. https://doi.org/10.1056/NEJM199104113241507

Resch A, Rosenstein R, Nerz C, Gotz F (2005) Differential gene expression profiling of Staphylococcus aureus cultivated underbiofilm and planktonic conditions. Appl Environ Microbiol 71:2663–2676. https://doi.org/10.1128/AEM.71.5.2663-2676.2005

Rocha GA, Queiroz DM, Mendes EN et al (1992) Indirect immunofluorescence determination of the frequency of anti-H. pylori antibodies in Brazilian blood donors. Braz J Med Biol Res 25(7):683–689

Shetty V, Ballal M, Lingadakai R, Mukhopadhyay AK (2015) Determination of Helicobacter pylori virulence genes in clinical isolates of symptomatic patients from South Coastal region of Karnataka—a preliminary work. Austin J Gastroenterol 2:1031

Smith AW (2005) Biofilms and antibiotic therapy: is there a role for combating bacterial resistance by the use of novel drug delivery systems? Adv Drug Deliv Rev 57:1539–1550. https://doi.org/10.1016/j.addr.2005.04.007

Stover CK, Pham XQ, Erwin AL, Mizoguchi SD, Hickey MJ, Brinkman FS, Hufnagle WO, Kowalik DJ, Lagrou M, Garber RL, Goltry L, Tolentino E, Westbrock-Wadman S, Yuan Y, Brody LL, Coulter SN, Folger KR, Kas A, Larbig K, Lim R, Smith K, Spencer D, Wong GK, Wu Z, Paulsen IT, Reizer J, Saier MH, Hancock RE, Lory S, Olson MV (2000) Complete genome sequence of Pseudomonas aeruginosa PAO1, an opportunistic pathogen. Nature 406:959–964. https://doi.org/10.1038/35023079

Talebi A, Ierardi E, Lee J (2015) Why do we still have Helicobacter pylori in our Stomachs? Malays J Med Sci 22:70–75

Truchadoa P, Larrosaa M, Castro-Ibaneza I, Allende A (2015) Plant food extracts and phytochemicals: their role as quorum sensing inhibitors. Trends Food Sci Technol 43:189–204. https://doi.org/10.1016/j.tifs.2015.02.009

Zameer F, Gopal S (2010) Transcriptome analysis of thiol disulfide redox metabolism genes in Listeria monocytogenes in biofilm and planktonic forms. Int J Pure Appl Sci 4(1):21–27

Zameer F, Gopal S, Krohne G, Kreft J (2009) Development of a biofilm model for Listeria monocytogenes. World J Microbiol Biotechnology 26 (6); 1143–1147. https://doi.org/10.1007/s11274-009-0271-4

Zameer F, Kreft J, Gopal S (2010) Interaction of the dual species biofilms of Listeria monocytogenes andStaphylococcus epidermidis. J Food Saf 30(4):954–968. https://doi.org/10.1016/j.ijfoodmicro.2008.05.006

Zameer F, Rukmangada MS, Chauhan JB, Khanum SA, Kumar P, Devi AT, Prasad N, Dhananjaya MN BL (2016) Evaluation of adhesive and anti-adhesive properties of Pseudomonas aeruginosa biofilms and its inhibition by herbal plants. Iran J Microbiol 8(2):108–119
Ethics declarations
Conflict of interest
The authors have no conflict of interest.
Electronic supplementary material
Below is the link to the electronic supplementary material.
About this article
Cite this article
Prasad, A., Devi, A.T., Prasad, M.N.N. et al. Phyto anti-biofilm elicitors as potential inhibitors ofHelicobacter pylori. 3 Biotech 9, 53 (2019). https://doi.org/10.1007/s13205-019-1582-2
Received:

Accepted:

Published:
Keywords
Helicobacter pylori

Sessile bacteria

Biofilm biomass

Virulent cascade

Microtiter plate biofilm assay