Abstract
A rapid and sensitive loop-mediated isothermal amplification (LAMP) method was developed for the specific detection of Pseudocercospora eumusae. The LAMP primers designed based on the specific SCAR (Sequence Characterized Amplified Region) marker sequence of P. eumusae proved highly specific to P. eumusae and there was no cross reactivity with closely related Pseudocercospora spp. (P. fijiensis and P. musicola) and 17 other leaf spot causing fungal pathogens of banana. The developed LAMP method exhibited greater sensitivity as the minimum detectable concentration of P. eumusae genomic DNA was 10 ƿg/µl which was 100 times lower than that of conventional PCR (1 ng/µl).This method also detected the target pathogen from crude DNA of the mycelium and single leaf spot tissues which eliminates laborious purification steps in DNA isolation and requires less operational time. To the best of our knowledge, this is the first report on the development of this LAMP method to specifically detect and diagnose P. eumusae pathogen from pure cultures and leaf spot tissues.
Access options
Buy single article
Instant access to the full article PDF.
USD 39.95
Price excludes VAT (USA)
Tax calculation will be finalised during checkout.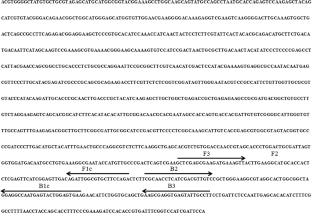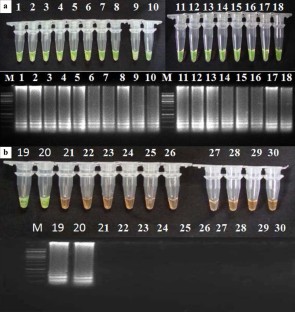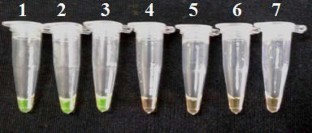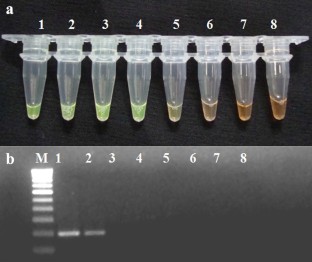 References
Almasi MA, Dehabadi SH, Moradi A, Eftekhari Z, Ojaghkandi MA, Aghaei S (2013) Development and application of loop-mediated isothermal amplification assay for rapid detection of Fusarium oxysporum f. sp. lycopersici. J Pl Pathol Microbiol 4:5

Arzanlou M, Abeln ECA, Kema GHJ, Waalwijk C, Carlier J, de Vries I, Guzman M, Crous PW (2007) Molecular diagnostics for the Sigatoka disease complex of banana. Phytopathology 97:1112–1118

Arzanlou M, Groenewald JZ, Fullerton RA, Abeln ECA, Carlier J, Zapater MF, Buddenhagen IW, Viljoen A, Crous PW (2008) Multiple gene genealogies and phenotypic characters differentiate several novel species of Mycosphaerella and related anamorphs on banana. Persoonia 20:19–37

Birnboim HC, Doly J (1979) A rapid alkaline extraction procedure for screening recombinant plasmid DNA. Nucleic Acids Res 7(6):1513–1523

Churchill ACL (2010) Mycosphaerella fijiensis, the black leaf streak pathogen of banana: progress towards understanding pathogen biology and detection, disease development, and the challenges of control. Mol Plant Pathol 12:307–328

Fakruddin MD (2011) Loop mediated isothermal amplification (LAMP)—an alternative to polymerase chain reaction (PCR). Bangladesh Res Pub J 5:425–439

Fukuta S, Ohishi K, Yoshida K, Mizukami Y, Ishida A, Kanbe M (2004) Development of immune capture reverse transcription loop-mediated isothermal amplification for the detection of tomato spotted wilt virus from chrysanthemum. J Virol Meth 121:49–55

Ganga Devi P, Thangavelu R (2014) Genetic diversity analyses of Mycosphaerella eumusae causing Septoria leaf spot disease of banana in India. Indian Phytopathol 67:388–395

Guan XY, Guo JC, Shen P, Yang LT, Zhang DB (2010) Visual and rapid detection of two genetically modified soybean events using loop-mediated isothermal amplification method. Food Anal Meth 3:313–320

Hafner GJ, Yang IC, Wolter LC, Stafford MR, Giffard PM (2001) Isothermal amplification and multimerization of DNA by Bst DNA polymerase. Bio Techn 30:852–867

Johanson A, Crowhurst RN, Rikkerink EHA, Fullerton RA, Templeton MD (1994) The use of species specific DNA probes for the identification of Mycosphaerella fijiensis and M. musicola, the causal agents of Sigatoka disease of banana. Plant Pathol 701–707

Jones DR (2000) Diseases of banana, Abaca, and Enset. CABI publishing, CAB international, pp 37–97

Maxwell A, Sarah Jackson L, Bernie D, Giles Hardy E (2005) PCR-identification of Mycosphaerella species associated with leaf diseases of Eucalyptus. Mycol Res 109:992–1004

Nemoto J, Sugawara C, Akahane K (2009) Rapid and specific detection of the thermostable direct hemolysin gene in Vibrio parahaemolyticus by loop-mediated isothermal amplification. J Food Protect 72:748–754

Nie XZ (2005) Reverse transcription loop-mediated isothermal amplification of DNA for detection of potato virus. YPlant Dis 89:605–610

Notomi T, Okayama H, Masubuchi H (2000) Loop-mediated isothermal amplification of DNA. Nucleic Acids Res 28:63

Peng J, Zhang J, Xia Z, Li Y, Junsheng Huang & Zaifeng F (2012) Rapid and sensitive detection of Banana bunchy top virus by loop-mediated isothermal amplification. J Virol Meth 185:254–258

Raeder U, Broda P (1985) Rapid preparation of DNA from filamentous fungi. Appl Microbiol Lett 1:17–20

Tomita N, Mori Y, Kanda H, Notomi T (2008) Loop-mediated isothermal amplification (LAMP) of gene sequences and simple visual detection of products. Nat Protoc 3:877–882

Tomlinson JA, Dickinson MJ, Boonham N (2010) Detection of Botrytis cinerea by loop-mediated isothermal amplification. Lett Appl Microbiol 51:650–657

Zhang X, Zhang H, Pu J, Qi Y, Yu Q, Yixian X, Peng J (2013) Development of a real-time fluorescence loop-mediated isothermal amplification assay for rapid and quantitative detection of Fusarium oxysporum f.sp. cubense tropical race 4 in soil. PLoS One 8(12):e82841
Acknowledgements
The authors are thankful to the Director, NRC for Banana for providing the facilities to carry out the research work. Also thankful to Dr Michael Pillay, Professor, Department of Biotechnology, Vaal University of Technology, South Africa and Dr Jeff Daniells, Agri-Science Queensland, South Johnstone 4859, Australia for their English editing of this manuscript.
Ethics declarations
Conflict of interest
The authors declare that they have no conflict of interest.
About this article
Cite this article
Thangavelu, R., Devi, P.G. Rapid and sensitive detection of Pseudocercospora eumusae pathogen causing eumusae leaf spot disease of banana by loop-mediated isothermal amplification (LAMP) method. 3 Biotech 8, 442 (2018). https://doi.org/10.1007/s13205-018-1468-8
Received:

Accepted:

Published:

DOI: https://doi.org/10.1007/s13205-018-1468-8
Keywords