Abstract
Banana peel (BP) is a major waste produced by fruit processing industries. Pre-treatment of BP at different temperatures led to 40% reduction in saponin at 100 °C (from 9.5 to 5.7 mg/g). Sequential mixed culture of Phanerochaete chrysosporium (P. chrysosporium) and Candida utilis (C. utilis) gave highest protein enrichment (88.93 mg/g). There is 26% increase in protein synthesis (from 88.93 to 111.78 mg/g) after media screening. Inclusion of KH2PO4, FeSO4·7H2O, wheat flour and sucrose in the media contributed positively to protein synthesis, while elevated concentration of urea, peptone, K2HPO4, KCl, NH4H2PO4, and MgSO4.7H2O are required to reach optimum protein synthesis. Total soluble sugar (TSS), total reducing sugar (TRS) and total carbohydrate (CHO) consumption varied with respect to protein synthesis in all experimental runs. Optimum protein synthesis required 6 days and inclusion of 5% sucrose, 0.6% NH4H2PO4, 0.4% KCl, and 0.5% MgSO4·7H2O as concentration media constituents to reach 140.95 mg/g protein synthesis equivalent to 300% increase over the raw banana peel protein content (35.0 mg/g).
This is a preview of subscription content, log in to check access.
Access options
Buy single article
Instant access to the full article PDF.
US$ 39.95
Price includes VAT for USA
Subscribe to journal
Immediate online access to all issues from 2019. Subscription will auto renew annually.
US$ 210
This is the net price. Taxes to be calculated in checkout.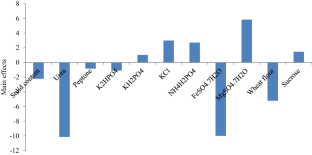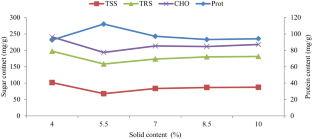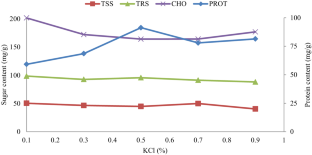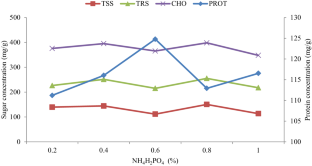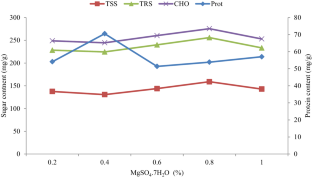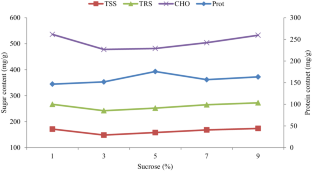 References
AboSiada OA, Negm MS, Basiouny ME, Fouad MA, Elagroudy S (2017) Nutrient enrichment of agro-industrial waste using solid state fermentation. Microbiol Res J Int Br Microbiol Res J Ghana 22:1–11

Ahmed S, Ahmad F, Hashmi AS (2010) Production of microbial biomass protein by sequential culture fermentation of Arachniotus sp., and Candida utilis. Pakistan J Biotechnol 42:1225–1234

Arumugam R, Manikandan M (2011) Fermentation of pretreatedd hydrolyzatess of banana and mango fruit wastes for ethanol production. Asian J Exp Biol Sci 2:246–256

Bakar A, Hashim M, Hamid A (2011) MiniReview Popular fermented foods and beverages in Southeast Asia. Int Food Res J 18:475–484

Cameron M, Timofeevski S, Aust S (2000) Enzymology of Phanerochaete chrysosporium with respect to the degradation of recalcitrant compounds and xenobiotics. Appl Microbiol 54:751–758

Castillo MR, Gutierrez-Correa M, Linden JC, Tengerdy RP (1994) Mixed culture solid substrate fermentation for cellulolytic enzyme production. Biotechnol Lett 16:967–972

Castoldi R, Bracht A, Morais G de, Baesso M (2014) Biological pretreatment of Eucalyptus grandis sawdust with white-rot fungi: study of degradation patterns and saccharification kinetics. Chem Eng 258:240–246

Dhanasekaran D, Lawanya S, Saha S (2011) Production of single cell protein from pineapple waste. Innov Rom Food Biotechnol 8:26–32

Dhillon GS, Oberoi HS, Kaur S, Sunil Brar SK (2011) Value-addition of agricultural wastes for augmented cellulase and xylanase production through solid-state tray fermentation employing mixed-culture of fungi. Ind Crops Prod 34:1160–1167

Dubois M, Gilles KA, Hamilton JK, Rebers PA, Smith F (1956) Colorimetric method for determination of sugars and related substances. Anal Chem 28:350–356

Elisashvili V, Kachlishvili E, Penninckx M (2008) Effect of growth substrate, method of fermentation, and nitrogen source on lignocellulose-degrading enzymes production by white-rot basidiomycetes. J Ind 38:1531–1538

Francis G, Kerem Z, Makkar HPS, Becker K (2002) The biological action of saponins in animal systems: a review. Br J Nutr 88:587–605. https://doi.org/10.1079/BJN2002725

Gad AS, Hasan EA, Aziz AA El (2010) Utilization of Opuntia ficus indica waste for production of Phanerochaete chrysosporium bioprotein. J Am Sci 6:208–216

Güçlü-Üstündağ Ö, Mazza G (2007) Saponins: properties, applications and processing. Crit Rev Food Sci Nutr 47:231–258. https://doi.org/10.1080/10408390600698197

Hu C-C, Liu L-Y, Yang S-S (2012) Protein enrichment, cellulase production and in vitro digestion improvement of pangolagrass with solid state fermentation. J Microbiol Immunol Infect 45:7–14. https://doi.org/10.1016/J.JMII.2011.09.022

Hudson BJF, Ei-Difrawi EA (1979) The sapogenins of the seeds of four lupin species. J Plant Foods 3:181–186. https://doi.org/10.1080/0142968X.1979.11904227

Ikram-ul H, Ali S, Qadeer MA, Iqbal J (2004) Citric acid production by selected mutants of Aspergillus niger from cane molasses. Bioresour Technol 93:125–130. https://doi.org/10.1016/j.biortech.2003.10.018

Ionuț SA, Cristina-Gabriela G, Lidia F, Moroi AM, Franck K, Yassine Elena G (2017) Successful fodder yeast production from agro-industrial by products through a statistical optimization approach. Rom Biotechnol Lett 22:12671–12679

Jamal P, Alam MZ, Salleh NU (2008) Media optimization for bioproteins production from cheaper carbon source. J Eng Sci Technol 3:124–130

Jamal P, Saheed O, Alam Z (2012) Bio-valorization potential of banana peels (Musa sapientum): an overview. Asian J Biotechnol 4:1–14

Jamal P, Saheed OK, Alam MdZ, Muyibi SA, Karim MIA (2014) Protein enrichment through synergistic activities of fruit wastes using white rot fungi under submerged state bioconversion. J Pure Appl Microbiol 8:839–844

Jayabalan R, Malini K, Sathishkumar M, Swaminathan K, Yun S-E (2010) Biochemical characteristics of tea fungus produced during kombucha fermentation. Food Sci Biotechnol 19:843–847. https://doi.org/10.1007/s10068-010-0119-6

Kasapidou E, Sossidou E, Mitlianga P (2015) Fruit and vegetable co-products as functional feed ingredients in farm animal nutrition for improved product quality. Agriculture 5:1020–1034. https://doi.org/10.3390/agriculture5041020

Ke L, Wu Q, Zhang D (2011) Bioconversion of rape straw into a nutritionally enriched substrate by Ganoderma lucidum and yeast. African J Biotechnol 10:5648–5653. https://doi.org/10.5897/AJB10.2353

Lowry OH, Rosebrough NJ, Farr AL, Randall RJ (1951) Protein measurement with the Folin phenol reagent. J Biol Chem 193:265–275

Miller G (1959) Use of dinitrosalicylic acid reagent for determination of reducing sugar. Anal Chem 31:426–428

Miyakoshi M, Tamura Y, Masuda H, Mizutani K, Tanaka O, Ikeda T, Ohtani K, Kasai R, Yamasaki K (2000) Antiyeast steroidal saponins from Yucca schidigera (Mohave yucca), a new anti-food-deteriorating agent. J Nat Prod 63:332–338

Molla A, Fakhru'l-Razi A, Hanafi M, Zahangir Alam M (2004) Optimization of process factors for solid-state bioconversion of domestic wastewater sludge. Int Biodeterior Biodegradation 53:49–55. https://doi.org/10.1016/J.IBIOD.2003.09.003

Nitayavardhana S, Issarapayup K, Pavasant P, Kumar S (2013) Bioresource Technology Production of protein-rich fungal biomass in an airlift bioreactor using vinasse as substrate. Bioresour Technol 133:301–306. https://doi.org/10.1016/j.biortech.2013.01.073

Oberoi HS, Vadlani PV, Saida L, Sunil Hughes JD (2011) Ethanol production from banana peels using statistically optimized simultaneous saccharification and fermentation process. Waste Manag 31:1576–1584. https://doi.org/10.1016/j.wasman.2011.02.007

Okamoto K, Nitta Y, Maekawa N, Yanase H (2011) Direct ethanol production from starch, wheat bran and rice straw by the white rot fungus Trametes hirsuta. Enzyme Microb Technol 48:273–277

Plackett RL, Burman JP (1946) The design of optimum multifactorial experiments. Biometrika 33:305–325. https://doi.org/10.1093/biomet/33.4.305

Poorter H, Bergotte M (1992) Chemical composition of 24 wild species differing in relative growth rate. Plant Cell Environ 15:221–229. https://doi.org/10.1111/j.1365-3040.1992.tb01476.x

Rajendran A, Thirugnanam M, Thangavelu V (2007) Statistical evaluation of medium components by Plackett–Burman experimental design and kinetic modeling of lipase production by Pseudomonas fluorescens. Indian J Biotechnol 6:469–478

Rajoka MI, Ahmed S, Hashmi AS, Athar M (2011) Production of microbial biomass protein from mixed substrates by sequential culture fermentation of Candida utilis and Brevibacterium lactofermentum. Ann Microbiol 62:1173–1179. https://doi.org/10.1007/s13213-011-0357-8

Rosma A, Cheong M (2007) Effects of nitrogen supplementation on yeast (Candida utilis) biomass production by using pineapple (Ananas comosus) waste extracted medium. Malaysian J Microbiol 3:19–26

Ruqayyah TID, Jamal P, Alam Z, Mirghani ES (2011) Valorization of Cassava Peels by the White Rot Fungus Panus tigrinus M609RQY. Aust J Basic Appl Sci 5:808–816

Ruqayyah TID, Jamal P, Alam MZ, Mirghani MES (2013) Biodegradation potential and ligninolytic enzyme activity of two locally isolated Panus tigrinus strains on selected agro-industrial wastes. J Environ Manage 118:115–121

Saheed O, Jamal P, Karim M (2013) Cellulolytic fruits wastes: a potential support for enzyme assisted protein production. J Biol Sci 13:379–385

Saheed OK, Jamal P, Karim MIsmailA, Alam Md. Zahangir Muyibi SA (2016) Utilization of fruit peels as carbon source for white rot fungi biomass production under submerged state bioconversion. J King Saud Univ Sci 28:143–151

Salihu A, Abbas O, Sallau AB, Alam MZ (2015) Agricultural residues for cellulolytic enzyme production by Aspergillus niger: effects of pretreatment. 3 Biotech 5:1101–1106

Shi J, Chinn MS, Sharma-Shivappa RR (2014) Interactions between fungal growth, substrate utilization, and enzyme production during solid substrate cultivation of Phanerochaete chrysosporium on cotton stalks. Bioprocess Biosyst Eng 37:2463–2473

Villas-Bôas SG, Esposito E, Mendonça MM de (2003) Bioconversion of apple pomace into a nutritionally enriched substrate by Candida utilis and Pleurotus ostreatus. World J Microbiol Biotechnol 19:461–467. https://doi.org/10.1023/A:1025105506004

Yin Y, Gao Q, Zhang F, Li Z (2012) Medium optimization for the high yield production of single (+)-terrein by Aspergillus terreus strain PF26 derived from marine sponge Phakellia fusca. Process Biochem 47:887–891. https://doi.org/10.1016/J.PROCBIO.2012.02.005

Zacchi L, Burla G, Zuolong D, Harvey PJ (2000) Metabolism of cellulose by Phanerochaete chrysosporium in continuously agitated culture is associated with enhanced production of lignin peroxidase. J Biotechnol 78:185–192

Zayed MS (2018) Enhancement the feeding value of rice straw as animal fodder through microbial inoculants and physical treatments. Int J Recycl Org Waste Agric 1–8. https://doi.org/10.1007/s40093-018-0197-7
Acknowledgements
The investigators thanked Research Management Center of International Islamic University Malaysia for their financial support in making this work a reality.
Ethics declarations
Conflict of interest
There are no financial/commercial or any other conflicts of interest among authors.
About this article
Cite this article
Olorunnisola, K.S., Jamal, P. & Alam, M. Protein improvement of banana peel through sequential solid state fermentation using mixed-culture of Phanerochaete chrysosporium and Candida utilis. 3 Biotech 8, 416 (2018). https://doi.org/10.1007/s13205-018-1435-4
Received:

Accepted:

Published:
Keywords
Banana peel

Candida utilis
Phanerochaete chrysosporium

Solid state fermentation

Protein