Abstract
The main important aspects of SOA are web service recommendation, which aids in the integration of services in the development of a specific or unique application. Since selecting a web service communication code is the critical design concern for enhancing an application, influential effects on the process of development, that recommends the appropriate web service interaction procedure is based on two entities, where (1) (SOAP) Simple Object Access Protocol is a protocol that ensures data interchange in an integrated language environment and (2) (REST) Representational State Transfer Protocol enables unprocessed information (raw data) transfer and communication. The performance of web services for business Applications according to SOAP and the other is REST which is evaluated in this article. Because web services are delivered over the internet, metrics such as throughput and response time are used to assess them. According to the literature review, the emphasis for recommending web services is placed on interaction style. Nowadays, the number of services available rises in complexity, making it taking a long time and hard to interpret by promote certain services with same functions. Features and the set of operations are two terms described frequently in Webservices. If a low-quality application or content chosen by a consumer has an impact on the application's overall performance. As a result, online services are suggested on the basis of various (QoS) quality of service characteristics. Different prototypes in web service recommendation are constructed utilizing soft computing approaches in this suggested paper, and the performances of various parameters are compared.
Access options
Buy single article
Instant access to the full article PDF.
USD 39.95
Price excludes VAT (USA)
Tax calculation will be finalised during checkout.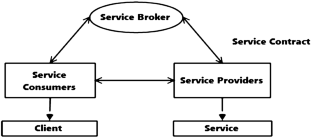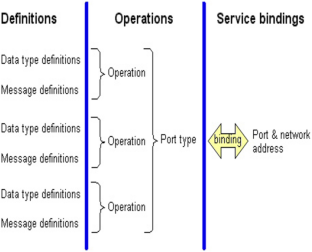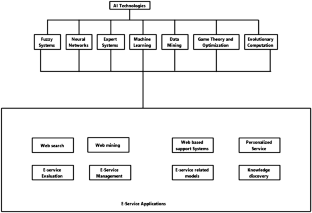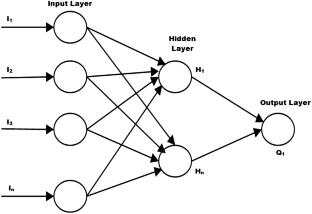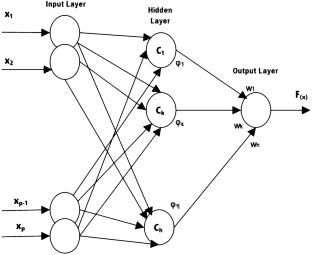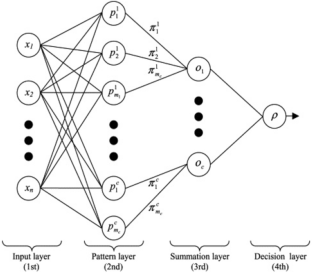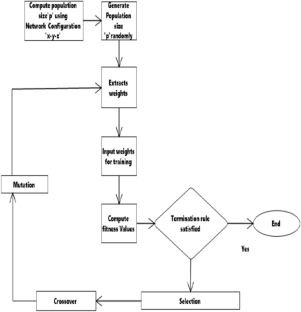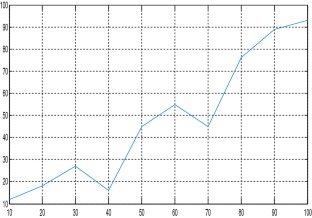 Data availability statement
Data sharing not applicable to this article as no datasets were generated or analyzed during the current study.
References
Al-Masri E, Mahmoud QH (2009) Discovering the best web service: a neural network-based solution. In: IEEE international conference on systems, man and cybernetics. IEEE, conference date Oct 11–14 2009. San Antonio, TX, USA, pp 4250–4255

Anagnostopoulos I, Christos-Nikolaos A, Loumos V, Kayafas E (2004) Classifying web pages employing a probabilistic neural network. In: IEE proceedings, vol 151. Greece, pp 139–150

Box D, Ehnebuske D, Kakivaya G, Layman A, Mendelsohn N, Nielsen HF, Thatte S, Winer D (2000) Simple object access protocol (soap) 1.1. http://www.w3.org/TR/2000/NOTE-SOAP-20000508, Accessed 12 Feb 2020

Chen X, Zheng Z, Liu X, Huang Z, Sun H (2013) Personalized QoS-aware web service recommendation and visualization. IEEE Trans Serv Comput 6(1):35–47

Erik C, Francisco C, Greg M, Sanjiva W (2001) Web services description language (WSDL) 1.1. http://www.w3.org/TR/wsdl, Accessed 27 Jan 2021

Ezhilarasi G, Dhavachelvan P (2010) Elective web service discovery model using neural network approach. Int J Comput Theory Eng 2(5):60–64

Fan X, Hu Y, Li J, Wang C (2015) Context-aware ubiquitous web services recommendation based on user location update. In: International conference on cloud computing and big data (CCBD). IEEE, conference date Nov 4–6, 2015. Shanghai, China, pp 111–118

Keskes N, Lehireche A, Abdellatif R (2010) Web services selection based on context ontology and quality of services. Int Arab J e-Technol 1(3):98–105

Lee Y, Wei CH (2010) A computerized feature selection method using genetic algorithms to forecast freeway accident duration times. Comput Aided Civil Infrastruct Eng 25(2):132–148

Loia V, Nikravesh M, Zadeh LA (2004) Fuzzy logic and the internet, 1st edn. Springer, Berlin, Heidelberg, p 325

Missaoui A, Barkaoui K (2010) A neuro-fuzzy model for qos based selection of web service. J Softw Eng Appl 3(6):588–592

Rajasekaran S, Vijayalakshmi GA (2013) Neural networks, fuzzy logic and genetic algorithm: synthesis and applications. PHI Learning Pvt. Ltd, India, p 599

Ruan D (1997) Intelligent hybrid systems: fuzzy logic, neural networks, and genetic algorithms, 1st edn. Kluwer Academic Publishers, Springer, Boston, p 355

Senthil Kumar S, Margret Anouncia S (2018) QoS-based concurrent user-service grouping for web service recommendation. Autom Control Comput Sci Springer 52(3):220–230

Sheng QZ, Xiaoqiang Q, Vasilakos A, Claudia S, Bourne S, Xu X (2014) Web services composition: a decade's overview. Inf Sci Elsevier 280(1):218–238

Smita K (2015) Web service selection using soft computing techniques. [M.SC] Thesis, National Institute Technology, Rourkela, 60 pp

Sora I, Lazar G, Lung S (2010) Mapping a fuzzy logic approach for QoS-aware service selection on current web service standards. Comput Cybern Tech Inf (ICCC-CONTI), IEEE Xplore,. May 27–29, 2010. Timisoara, Romania, pp 553–558

Wu J, Chen L, Zheng Z, Lyu MR, Wu Z (2014) Clustering web services to facilitate service discovery. Knowl Inf Syst 38:207–229

Yu Q, Lyu M, Chen ZZ, Chen X (2014) Web Service Recommendation via Exploiting Location and QoS Information. IEEE Trans Parallel Distrib Syst 25(7):1913–1924

Yu D, Liu Y, Xu Y, Yin Y (2014) Personalized QoS prediction for web services using latent factor models. In: IEEE international conference on services computing. June 27–July 2, 2014. Anchorage, AK, USA, pp 107–114

Zadeh AF (2005) Web intelligence and fuzzy logic-the concept of web iq (WIQ) keynote in web intelligence. Berkeley, USA, [Ph.D Thesis], University of California

Zhang LJ, Chao T, Chang H et al (2003) XML-based advanced UDDI search mechanism for B2B integration. Elect Commer Res 25–42

Zheng Z, Ma H, Lyu MR, King I (2011) QoS-aware web service recommendation by collaborative filtering. IEEE Trans Serv Comput 4(2):140–152

Zheng Z, Zhang Y, Lyu MR (2014) Investigating QoS of Real-World Web Services. IEEE Trans Serv Comput 7(1):32–39
Funding
The author declare that they have no known competing financial interests.
Ethics declarations
Conflict of interest
The authors declare that there is no conflict of interest.
Informed consent
Informed consent was obtained from all individual participants included in the study.
Informed consent on studies with human and animal subjects
This article does not contain any studies with human participants or animals performed by any of the authors.
Additional information
Publisher's Note
Springer Nature remains neutral with regard to jurisdictional claims in published maps and institutional affiliations.
About this article
Cite this article
Kumar, S.S., Kumar, P.K.M., Panimalar, S.A. et al. QoS based soft computing techniques for evaluating efficient web service recommendation. Int J Syst Assur Eng Manag (2022). https://doi.org/10.1007/s13198-022-01698-y
Received:

Revised:

Accepted:

Published:

DOI: https://doi.org/10.1007/s13198-022-01698-y
Keywords