Abstract
The popularization and maturity of BIM technology provide a new method and platform for the realization of collaborative design of prefabricated buildings. At present, BIM applications in prefabricated buildings are mostly stays in the stage of construction and production. Prefabricated buildings are the best choice for the transformation and upgrading of construction industry because of their high efficiency and small impact on the environment. Prefabricated building is not only a building form, but also a complex system engineering, which needs to use the methods and ideas of system engineering to solve practical problems. In order to promote the application of BIM in prefabricated building design, this paper compares BIM collaborative design with traditional design methods. Based on the requirements of BIM technology IDM, a conceptual model of PCP collaborative design is established to determine the accuracy of BIM model in different design stages. Parametric design tools dynamo and structural precast for revit were used to split prefabricated components, configure steel bars and analyze the structure of prefabricated buildings. The results show that the effectiveness of the building collaborative design method based on BIM is verified through an example.
Access options
Buy single article
Instant access to the full article PDF.
USD 39.95
Price excludes VAT (USA)
Tax calculation will be finalised during checkout.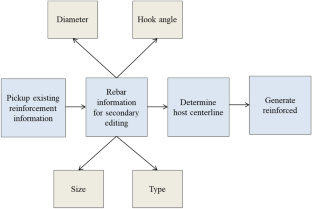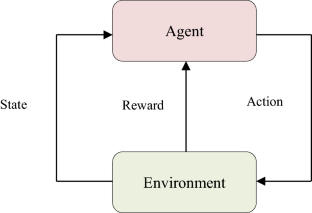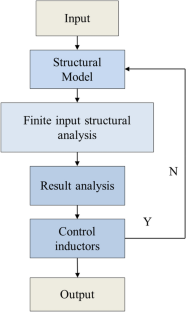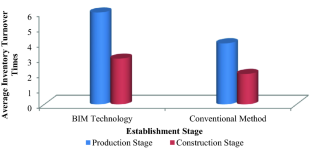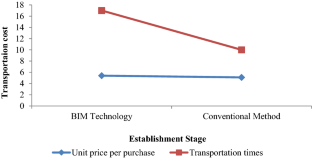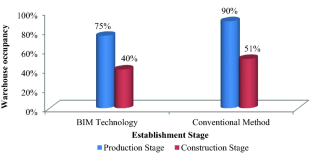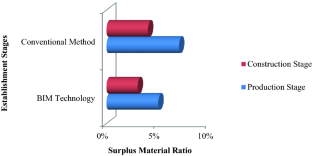 References
Cheng JC, Chen W, Chen K, Wang Q (2020) Data-driven predictive maintenance planning framework for MEP components based on BIM and IoT using machine learning algorithms. Automat Constr 112:103087

Chen L, Luo H (2014) A BIM-based construction quality management model and its applications. Autom Constr 46:64–73

Cui Y, Li S, Liu C, Sun N (2020) Creation and diversified applications of plane module libraries for prefabricated houses based on BIM. Sustainability 12(2):453. https://doi.org/10.3390/su12020453

Deng L, Zhong M, Liao L, Peng L, Lai S (2019) Research on safety management application of dangerous sources in engineering construction based on BIM technology. Adv Civil Eng 2019:1–10. https://doi.org/10.1155/2019/7450426

He R, Li M, Gan VJ, Ma J (2021) BIM-enabled computerized design and digital fabrication of industrialized buildings: a case study. J Clean Prod 278:123505

Hongyan W, Zihong Z (2020) Discussion on prefabricated concrete structure design method under BIM technology. E3S Web Conf 198:03011

Jairath K, Singh N, Jagota V, Shabaz M (2021) Compact ultrawide band metamaterial-inspired split ring resonator structure loaded band notched antenna. Math Probl Eng. https://doi.org/10.1155/2021/5174455

Jianping Z, Ding L, Jiarui L, Gangwen Y (2012) Application of BIM in engineering construction. Constr Technol 16:10–17

Lau SY, Chen T, Zhang J, Xue X, Khoo YS (2019) A new approach for the project process: prefabricated building technology integrated with photovoltaics based on the bim system. IOP Conf Ser Earth Environ Sci 294:012050

Lee D, Lee SH, Masoud N, Krishnan MS, Li VC (2021) Integrated digital twin and blockchain framework to support accountable information sharing in construction projects. Autom Constr 127:103688

Liu B (2021) Application research on the integration of civil engineering and computer-aided building system based on the development of BIM. J Phys Conf Ser 1881(4):042013

Liu Y, Zhang S, Wang Z, Qiu Z, He S (2019) Collaborative design of prefabricated building architecture and structure based on pkpm-bim platform. E3S Web Conf 136(16):01048

Fang L, Jianfeng Z, Yechao J (2020) Study on energy consumption calculation model of prefabricated building envelope system based on BIM. In: 5th International Conference on Smart Grid and Electrical Automation (ICSGEA). https://doi.org/10.1109/icsgea51094.2020.00017

Liu Z, Gu X, Dong Q, Tu S, Li S (2021) 3D visualization of airport pavement quality based on BIM and WebGL integration. J Transp Eng Part B Pavements 147(3):04021024

Li J, Hou L, Wang X, Wang J, Guo J, Zhang S, Jiao Y (2014) A project-based quantification of BIM benefits. Int J Adv Rob Syst 11(8):123

Lou J, Xu J, Wang K (2017) Study on construction quality control of urban complex project based on BIM. Procedia Eng 174:668–676

Munirathinam R, Ponnan S, Chakraborty C, Umathurai S (2021) Improved performance on seizure detection in an automated electroencephalogram signal under evolution by extracting entropy feature. Multimedia Tools Appl. https://doi.org/10.1007/s11042-021-11069-7

Ning X, Guangbin W (2019) Study on resource management for prefabricated concrete building based on BIM technology. MATEC Web Conf 275:05002. https://doi.org/10.1051/matecconf/201927505002

Rong N (2019) Research on optimization of prefabricated construction building process based on bim technology. IOP Conf Ser Earth Environ Sci 300:022057

Sarkar A, Khan MZ, Singh MM, Noorwali A, Chakraborty C, Pani SK (2021) Artificial neural synchronization using nature inspired whale optimization. IEEE Access 9:16435–16447

Song Z, Shi G, Wang J, Wei H, Wang T, Zhou G (2019) Research on management and application of tunnel engineering based on BIM technology. J Civ Eng Manag 25(8):785–797

Tang F, Ma T, Guan Y, Zhang Z (2020) Parametric modeling and structure verification of asphalt pavement based on BIM-ABAQUS. Autom Constr 111:103066

Wang G (2019) Design and optimization of prefabricated component system based on BIM technology. J Phys Conf Ser 1345(6):062054

Wang Z, Wang L (2015) Green building materials management based on BIM technology. ICCREM 2015. https://doi.org/10.1061/9780784479377.020

Wang M, Wang CC, Sepasgozar S, Zlatanova S (2020a) A systematic review of digital technology adoption in off-site construction: current status and future direction towards industry 4.0. Buildings 10(11):204

Wang M, Altaf MS, Al-Hussein M, Ma Y (2020b) Framework for an IoT-based shop floor material management system for panelized homebuilding. Int J Constr Manag 20(2):130–145

Wei H, Zheng S, Zhao L, Huang R (2017) BIM-based method calculation of auxiliary materials required in housing construction. Autom Constr 78:62–82

Wu X (2021) Wireless management system of prefabricated construction materials based on BIM technology. EURASIP J Wirel Commun Netw 2021(1):1–19

Xue F, Lu W (2020) A semantic differential transaction approach to minimizing information redundancy for BIM and blockchain integration. Autom Constr 118:103270

Xu J, Li BK, Luo SM (2018) Practice and exploration on teaching reform of engineering project management course in universities based on BIM simulation technology. EURASIA J Math Sci Technol Educ 14(5):1827–1835

Yang J (2020) The structural design method of prefabricated buildings based on bim technology. IOP Conf Ser Earth Environ Sci 598:012029

Yao Q, Shabaz M, Lohani TK, Wasim BM, Panesar GS, Singh RK (2021) 3D modelling and visualization for Vision-based Vibration Signal Processing and Measurement. J Intell Syst 30(1):541–553

Yin YL, Qian K (2013) Construction project cost management based on BIM technology. Appl Mech Mater 357:2147–2152

Yuan Y, Yuan J (2011) The theory and framework of integration design of building consumption efficiency based on BIM. Procedia Eng 15:5323–5327

Yuan Z, Sun C, Wang Y (2018) Design for manufacture and assembly-oriented parametric design of prefabricated buildings. Autom Constr 88:13–22

Zhang Z, Tang Y (2020) Research on prefabricated building based on bim technology in computer environment. J Phys Conf Ser 1648(4):042032

Zhou JX, Shen GQ, Yoon SH, Jin X (2021) Customization of on-site assembly services by integrating the internet of things and BIM technologies in modular integrated construction. Autom Constr 126:103663
Acknowledgements
Application of BIM technology in prefabricated building, 2020 project of the combination of industry, education and research, Guangzhou Education Bureau. Project No.: 202032803.
Funding
The present work is self funded.
Ethics declarations
Conflict of interest
The author(s) declare(s) that there is no conflict of interest regarding the publication of this paper.
Human participants and/or animals
This research do not involve Human or Animal participants for any kind of testing on them.
Additional information
Publisher's Note
Springer Nature remains neutral with regard to jurisdictional claims in published maps and institutional affiliations.
About this article
Cite this article
Xiao, Y., Bhola, J. Design and optimization of prefabricated building system based on BIM technology. Int J Syst Assur Eng Manag 13 (Suppl 1), 111–120 (2022). https://doi.org/10.1007/s13198-021-01288-4
Received:

Revised:

Accepted:

Published:

Issue Date:

DOI: https://doi.org/10.1007/s13198-021-01288-4
Keywords