Abstract
Traditional and low efficiency of water use will not be able to meet the current trends in agricultural development, therefore water consumption is the most crucial issue. In this regard, One of the best ways to increase water resources is to promote existing water systems and thus provide more water. For this aim, the construction of terrestrial canals has been changed to precast concrete canals. The construction of precast concrete canals is an uncertain process therefore an accurate evaluation of risk for the success of this project, is necessary. A case study of a precast concrete canal to transfer water in the Sistan plain of Iran is presented. A total of eight potential risks is selected on the basis of the precast concrete canal construction process through Delphi method. By using the Decision Making Trial and Evaluation Laboratory (DEMATEL), the risks at the most critical status, associated with process of construction, is determined.
Access options
Buy single article
Instant access to the full article PDF.
US$ 39.95
Tax calculation will be finalised during checkout.
Subscribe to journal
Immediate online access to all issues from 2019. Subscription will auto renew annually.
US$ 79
Tax calculation will be finalised during checkout.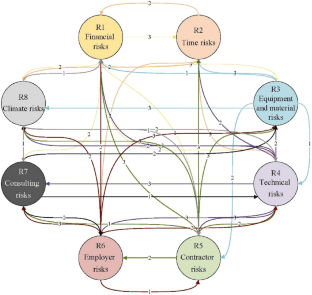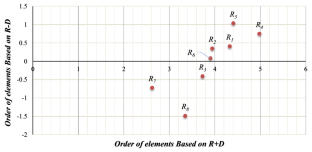 References
Baker S, Ponniah D, Smith S (1999) Risk response techniques employed currently for major projects. Constr Manag Econ 17:205–213

Cheng M, Lu Y (2015) Developing a risk assessment method for complex pipe jacking construction projects. Automat Constr 58(1):48–59

Dikmen I, Birgonul M, Anac C, Tah J, Aouad G (2008) Learning from risks: a tool for post-project risk assessment. Automat Constr 18(1):42–50

Govindan K, Khodaverdi R, Vafadarnikjoo A (2016) A grey DEMATEL approach to develop third-party logistics provider selection criteria. Ind Manag Data Syst 116(4):690–722

Hallowell MR, Gambatese JA (2010) Qualitative research: application of the Delphi method to CEM research. J Constr Eng Manage 136(1):99–107

Kwan TW, Leung HK (2011) A risk management methodology for project risk dependencies. IEEE Trans Softw Eng 37(5):635–648

Lin RJ (2013) Using fuzzy DEMATEL to evaluate the green supply chain management practices. J Clean Prod 40:32–39

Ökmen Ö (2016) Risk assessment for determining best design alternative in a state-owned irrigation project in Turkey. KSCE J Civ Eng 20(1):109–120

Tzeng GH, Chiang CH, Li CW (2007) Evaluating intertwined effects in e-learning programs: a novel hybrid MCDM model based on factor analysis and DEMATEL. Expert Syst Appl 32(4):1028–1044

Wang WC, Lin YH, Lin CL, Chung CH, Lee MT (2012) DEMATEL-based model to improve the performance in a matrix organization. Expert Syst Appl 39(5):4978–4986

Wang WC, Lin CL, Wang SH, Liu JJ, Lee MT (2014) Application of importance-satisfaction analysis and influence relations map to evaluate design delay factors. J Civ Eng Manag 20(4):497–510

Wang Y, Liu B, Qi Y (2017a) A risk evaluation method with an improved scale for tunnel engineering. Arab J Sci Eng 43(4):2053–2067

Wang N, Xu C, Du X, Zhang M (2017b) A risk assessment method of deep excavation based on Bayesian analysis and expert elicitation. Int J Syst Assur Eng Manag 9(2):452–466

Wu WW, Lee YT (2007) Developing global managers' competencies using the fuzzy DEMATEL method. Expert Syst Appl 32:499–507
Ethics declarations
Conflict of interest
The authors declare that there are no conflicts of interest regarding the publication of this paper.
Additional information
Publisher's Note
Springer Nature remains neutral with regard to jurisdictional claims in published maps and institutional affiliations.
About this article
Cite this article
Dehghani, H., Hormozi, A. & Nikpour, M. Systematic risks assessment of precast concrete canal in irrigation projects using DEMATEL method. Int J Syst Assur Eng Manag (2021). https://doi.org/10.1007/s13198-021-01140-9
Received:

Revised:

Accepted:

Published:
Keywords
Risk assessment

Precast concrete canal

Irrigation projects

DEMATEL