Abstract
Managing plastic waste is an important point of concern these days. The aim of this paper is to present the concept of reverse vending machine which is proposed to serve as a solution to the problem of pollution caused due to plastic items especially plastic bottles, which are commonly used for storing cold drink, fruit juices etc. The concept of reverse vending machine is an approach towards green engineering technology. The reverse vending machine is an integration of sensorics, LabVIEW programming along with data acquisition and pneumatics technology. This machine is a low-cost automatic machine, which crushes the plastic bottle to a reduced size, thereby, requiring less storage space for final disposal. The crushed plastic bottle consumes less energy, when it undergoes recycling process. The present article also focuses on the concept of cash-from-trash, where recycled plastic can be used to produce useful products and help in reducing greenhouse gas emissions and pollution.
Access options
Buy single article
Instant access to the full article PDF.
US$ 39.95
Tax calculation will be finalised during checkout.
Subscribe to journal
Immediate online access to all issues from 2019. Subscription will auto renew annually.
US$ 79
Tax calculation will be finalised during checkout.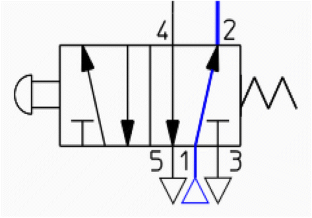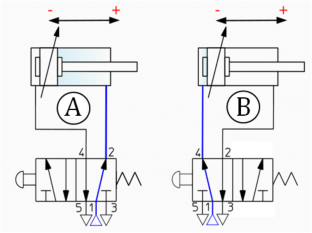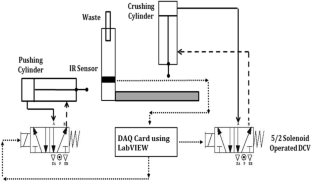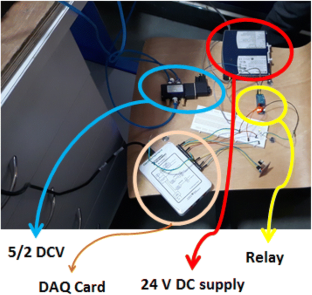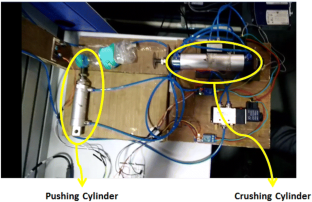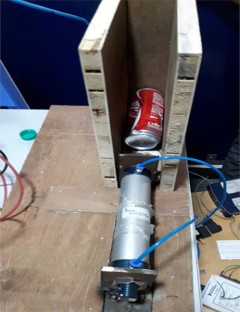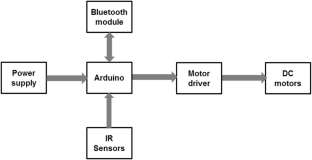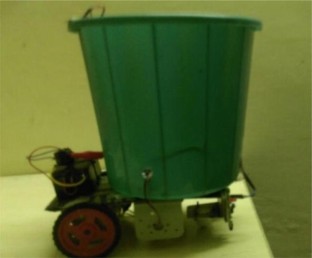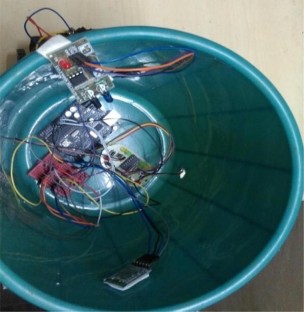 References
Awasthi AK, Shivashankar M, Majumder S (2017) Plastic solid waste utilization technologies: a review. In: IOP conf. series: materials science and engineering, vol 263(2)

Darshan R, Gururaja S (2017) Design and fabrication of crusher machine for plastic wastes. Int J Mech Prod Eng 5(10):55–58

http://www.innovationseeds.eu/virtual_library/results/returpack-reverse-vending-machine-incentivises-aluminium-and-plastic-recycling.kl. Accessed 25 July 2018

https://patents.google.com/patent/US20120173014A1/en. Accessed 10 Aug 2018

https://swachhindia.ndtv.com/delhi-plastic-bottle-recycling-reverse-vending-machine-22324/. Accessed 04 Jan 2019

https://tameson.com/52-way-and-42-way-pneumatic-valve.html. Accessed 14 Feb 2019

https://www.acorecycling.com/b-1-smart-reverse-vending-machine. Accessed 15 Feb 2020

https://www.norway.no/en/india/norway-india/news-and-events/new-delhi/news/norway-has-efficient-bottle-recycling–heres-how-india-can-repeat-the-success-story/. Accessed 22 Aug 2018

https://www.recyclingtoday.com/article/tomra-connect-smart-reverse-vending-machines/. Accessed 06 June 2018

https://www.tomra.com/en/collection/reverse-vending. Accessed 04 Oct 2018

https://www.unisanuk.com/products/cafecrush/97. Accessed 24 Nov 2018

https://www.zerowastescotland.org.uk/sites/default/files/reverse%20v%20-%20CFE%20response.pdf. Accessed 11 July 2018

Jadhav ND, Patil A, Lokhande H, Turambe D (2018) Development of plastic bottle shredding machine. Int J Waste Resour 8:1–4

Kshirsagar VN, Choudhary DSK, Ninaw PAP (2014) An automatic can or plastic bottle crusher machine—a review. Int J Sci Res Dev 2(2):66–68

Kumar A (2014) Development of an automated guided vehicles in industrial environment. Int J Mech Eng Robot Res 3(1):377–391

Kumar NS, Vuayalakshmi B, Prarthana RJ (2016) IOT based smart garbage alert system using Arduino UNO. In: 2016 IEEE region 10 conference (TENCON), Singapore, pp. 1028–1034

Kumar PS, Bharathikumar M, Prabhakaran C, Vijayan S, Ramakrishnan K (2017) Conversion of waste plastics into low-emissive hydrocarbon fuels through catalytic depolymerization in a new laboratory scale batch reactor. Int J Energy Environ Eng 8(2):167–173

Lopez-Urionabarrenechea A, de Marco I, Caballero BM, Laresgoiti MF, Adrados A, Lopez-Urionabarrenechea A (2012) Catalytic stepwise pyrolysis of packaging plastic waste. J Anal Appl Pyrolysis 96:54–62

Mohanraj D (2014) Microcontroller based an autonomous wireless line tracking robot. Int J Adv Eng Res Stud III(III):102–105

Nkwachukwu OI, Chima CH, Ikenna AO, Albert L (2013) Focus on potential environmental issues on plastic world towards a sustainable plastic recycling in developing countries. Int J Ind Chem 4:34

Sabu B, Thottian RJ, Antoo E (2017) Plastic recycling vending machine. IOSR J Electr Electron Eng 1:26–28

Schulze L, Behling S, Buhrs S (2008) Automated guided vehicle systems: a driver for increased business performance. In: Proceedings of the international multiconference of engineers and computer scientists, 19–21 March 2008, vol II

Senthil Kannan N, Naveen Prasad D, Nirmal Kumar R, Premvishnu RS (2016) Design of mechanical crushing machine. Int Res J Eng Technol 3(1):921–926

Sharma N, Singha N, Dutta T (2015) Smart bin implementation for smart cities. Int J Sci Eng Res 6(9):787–789

Shubho MTH, Hassan MT, Hossain MR, Neema MN (2013) Quantitative analysis of spatial pattern of dustbins and its pollution in Dhaka City—a GIS based approach. Asian Trans Eng 3(4):1–7

Sinha T, Kumar KM, Saisharan P (2015) Smart dustbin. Int J Ind Electron Electr Eng 3(5):101–104

Tan ST, Ho WS, Hashim H, Lee CT, Taib MR, Ho CS (2015) Energy, economic and environmental (3E) analysis of waste-to-energy (WTE) strategies for municipal solid waste (MSW) management in Malaysia. Energy Convers Manag 102:111–120

Tomari R, Kadir AA, Zakaria WNW, Zakaria MF, Wahab MHA, Jabbar MH (2017) Development of reverse vending machine (RVM) framework for implementation to a standard recycle bin. Procedia Comput Sci 105:75–80

Vidyasagar K, Sumalatha M, Swathi K, Rambabu M (2015) Eco-friendly environment with RFID communication imparted waste collecting robot. J Acad Ind Res 4(2):43–47
Additional information
Publisher's Note
Springer Nature remains neutral with regard to jurisdictional claims in published maps and institutional affiliations.
About this article
Cite this article
Sambhi, S., Dahiya, P. Reverse vending machine for managing plastic waste. Int J Syst Assur Eng Manag 11, 635–640 (2020). https://doi.org/10.1007/s13198-020-00967-y
Received:

Revised:

Published:

Issue Date:
Keywords
Reverse vending machine

LabVIEW

Industrial pneumatics

Plastic pollution

Waste management

Automated guided vehicle