Abstract
In this paper, we propose a solution which enhances the performance of the inductor in high-power superconducting synchronous machines based on the flux concentration while keeping the same topology and using a high temperature superconducting shielding pellet located between the two coils of the inductor. This pellet permits to recover the magnetic field which vanishes in the medium region due to the opposite direction of the coils. A method for 3D magnetostatic field analysis using the control volume method with unstructured grid is proposed. With this topology, we have obtained a maximum efficiency of about 8 % in the flux density.
Access options
Buy single article
Instant access to the full article PDF.
US$ 39.95
Tax calculation will be finalised during checkout.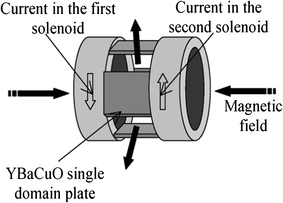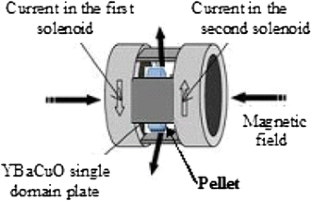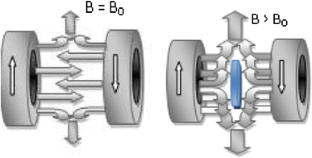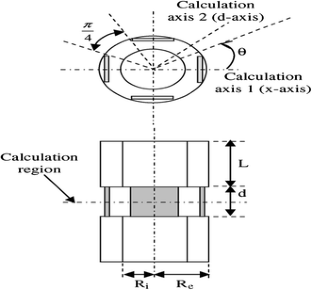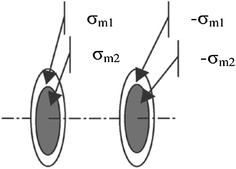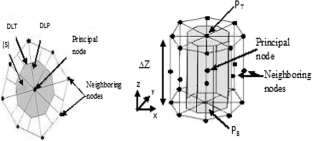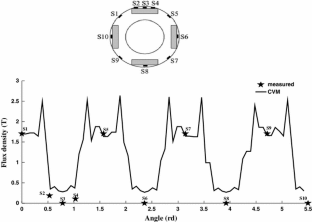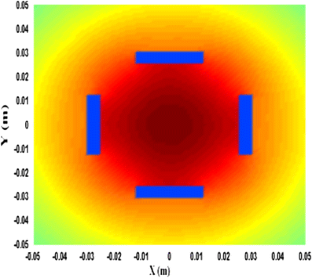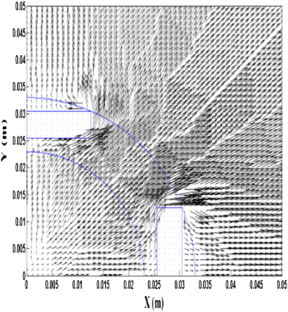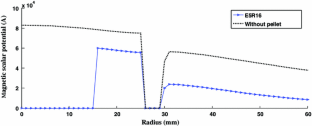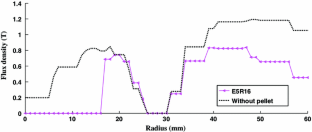 References
Ailam E, Netter D, Lévêque J, Douine B, Masson P, Rezzoug A (2007) Design and testing of a superconducting motor. IEEE Trans App Supercond 17(1):27–33

Alloui L, Bouillault F, Mimoune SM (2009) Numerical study of the influence of flux creep and of thermal effect on dynamic behavior of magnetic levitation systems with a high-Tc superconductor using control volume method. EPJ App Phys 37(2):191

Alloui L, Bouillault F, Bernard L, Lévêque J, Mimoune SM (2012) 3D modeling of forces between magnet and HTS in a levitation system using new approach of the control volume method based on an unstructured grid. Physica C 475:32–37

Kalsi, Swarn S (2002). Development status of superconducting rotating machines. IEEE PES Meeting, New York, 27–31

Masson PJ, Luongo C (2005) A high power density superconducting motor for all-electric aircraft propulsion. IEEE Trans Appl Supercond 15(2):2226–2229

Masson P, Netter D, Leveque J, Rezzoug A (2003) Experimental study of a new kind of superconducting inductor. IEEE Trans Appl Supercond 13(2):2239–2242

Masson PJ, Tixador P, Luongo C (2007a) A safety torque generation in HTS propulsion motor for general aviation aircraft. IEEE Trans Appl Supercond 17(2):1619–1622

Masson PJ, Pienkos J E, Luongo C (2007b) A scaling up of hts motor based on trapped flux and flux concentration for large aircraft propulsion. IEEE Trans Appl Supercond 17(2)

Moulin R, Lévêque J, Durantay L, Douine B, Netter D, Rezzoug A (2010) Superconducting multistack inductor for synchronous motors using the diamagnetism property of bulk material. IEEE Trans Ind Electron 57(1):146–153

Netter D, Eveque J, Ailam E, Douine B, Rezzoug A, Masson PJ (2006) Theoretical study of a new kind HTS motor. IEEE Trans Appl Supercond 15:2

Patankar SV (1980) Numerical heat transfer and fluid flow series in computational methods in mechanics and thermal sciences. Hemisphere Publishing Corporation, New York

Tixador P, Simon F, Daffix H, Deleglise (1999) Experimental superconducting permanent-magnet motor. IEEE Trans Appl Supercond 9(2):1205–1208
About this article
Cite this article
Boumaraf, R., Mimoune, S.M., Alloui, L. et al. Increasing flux density by HTS shielding pellet in superconducting synchronous machine based on flux concentration. Int J Syst Assur Eng Manag 5, 637–644 (2014). https://doi.org/10.1007/s13198-013-0215-0
Received:

Revised:

Published:

Issue Date:
Keywords
Control volume method

Flux concentration

HTS shielding pellet

Superconducting synchronous machines